The Top 10 Events of Jacksonville in 2013
Some of the important events of 2013. Presented in alphabetical order.
Published December 31, 2013 in News - MetroJacksonville.com


Bostwick Building Saved

The owners of the Bostwick building were met with a precedent setting decision when they were not permitted to demolish one of the most historic buildings in Jacksonville, located at the base of the Main Street Bridge downtown. Maybe what's left of downtown's history still has a viable chance for revival.

Bostwick Building Thread






Brooklyn Construction Projects

After a decade of failed promises, the redevelopment of Jacksonville's Brooklyn is in overdrive. Roughly $100 million in construction is underway in the form of 220 Riverside, Unity Plaza, The Brooklyn Riverside, Shoppes on Riverside, and the Winston Family YMCA. In less than one year, we will see this neighborhood transform into one of the urban core's most vibrant walkable districts.

A New Look for Riverside Avenue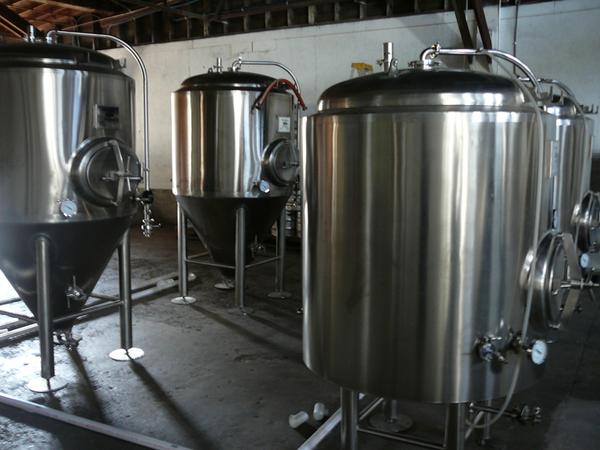 Craft Breweries

One day Florida may become a craft beer capital in the country and Jacksonville could very well end up as its epicenter. Jacksonville's craft breweries continue to expand in Urban Core. Aardwolf Brewing opened in San Marco, Bold City Brewery is doubling in size, Intuition Ale Works is searching for a larger central location and Engine 15 is constructing a large brewery in a forgotten area of downtown. It is a very real possibility that these craft breweries could end up driving a 21st century urban core "industrial revolution."

The Aardwolf is Coming

Engine 15 Brewing Company: Why Myrtle Avenue?







Florida Dept. of Transportation Shopping Spree with Tax Dollars

For years, the Florida Department of Transportation (FDOT) claimed it was too broke to fund future road improvements across the State. Finding the pot of gold at the end of the rainbow, now several major roadway projects are underway, representing billions of hard earned tax dollars being spent. Locally, major projects underway include SR 9B phase II, First Coast Expressway (Outer Beltway), and the I-95 Overland Bridge. Now flush with someone's cash, additional major projects include managed toll lanes in the median of I-295, expanding the I-95/JTB interchange and widening the Fuller Warren Bridge. Get used to seeing construction barricades for the next decade.

The Fuller Warren Bridge Expansion Project






Food Trucks

In 2011, the City of Jacksonville almost legislated this once struggling local industry out of existence due to not paying attention to the foodie culture sweeping the rest of the nation. That year, Jax Truckies was launched to promote this industry locally and expose public officials to the associated economic benefits.

Despite the lack of initial governmental support, in 2013 some food trucks have become successful enough to open up their own brick and mortar establishments, stimulating the tax rolls and creating local jobs without economic handouts and incentives. For example, Salty Fig, once just a food truck, now owns restaurants in Riverside and Jacksonville Beach and Corner Taco is opening up soon in Five Points.

Jax Truckies: Bringing Food Trucks to the People

Downtown Vision, inc (DVI) Board Votes No on Food Trucks






Mobility Fee Compromise

Jacksonville can still be credited for developing one of the most progressive and forward thinking municipal transportation plans in the country; One that places just as much emphasis on pedestrians, bicyclist, mass transit and land use, as it does on moving vehicles. Unfortunately, Jacksonville can also be credited with defunding the plan and releasing the award-winning creator of the plan, Bill Killingsworth who was later hired by the State of Florida to become the Director of Community Development at the Florida Department of Economic Opportunity.

There are certainly times when you can look at Jacksonville's city council and wonder if they are running a city or a Good 'Ol Boys Club. The Mobility Fee Moratorium in 2011 was one of those moments. Jacksonville developers were given the keys to the city and the developers opened little to no doors and consequently, helped create financial shortfalls for our city budget.

In 2013 a little miracle happened, City Council realized that the community had enough. Instead of an outright three year moratorium there was a compromise creating an 18-month period of lower mobility fees for new development and a clear articulation that no more moratoriums would be considered.

Mobility Fee Compromise: Winners and Losers







Nathan Bedford Forrest High School

All of the arguments about the very purposeful attempt to undermine the civil rights movement a half-century ago by naming a Jacksonville high school after a confederate general and founder of the KKK came to an end this year. Nathan Bedford Forrest High School will undergo a name change.

The arguments were contentious with many arguing something about the importance of knowing "our" history. Or, that those for a name change were being overly politically correct. In response, it was suggested that a high school be named after Nat Turner or Elijah Muhammad for, you know, history's sake. We can't figure out why that didn't take?

Nathan Bedford Forrest High Thread






One Spark Success

Even after a couple of false starts, and some confusion as to what, and why, and how, and who, One Spark was still an exciting and phenomenal success. Jacksonville's risk takers and innovators pitched their ideas to their own community (as opposed to having to leave the city for opportunity). Our city's creators finally had a place to highlight their ideas, organizations and efforts. For many, the social and financial support was a needed validation that they were working towards something worth their time and, maybe more importantly, that they have a community of cheerleaders.

Remembering One Spark: Sights and Sounds






Saint Johns Town Center

The area around St. Johns Town Center continues to outpace the rest of the city in retail, dining and entertainment oriented development. We are now witnessing an explosion of infill multi-family residential housing in what is becoming a bona fide "Edge City".






Shipyard Proposals

An aquarium? How about a naval museum? No? Okay, then a Ferris Wheel or how about the tallest sky scraper in the state of Florida, since South Florida doesn't count?! 2013 marked the return of speculating big one trick pony projects to save downtown Jacksonville.

Many in our city continue to search for the Jeannie to wink life back into Downtown. Millions continue to be spent on research, consultants and marketing. Downtown Jacksonville may just be one of the best examples of needing government to "get out of the way" so people can be people and do what they do best…create.

Then again, maybe we can start another advertising campaign.

Shipyard & Pension Fund Presentation Thread


Article by Ennis Davis and Arash Kamiar


This article can be found at:
https://www.metrojacksonville.com/article/2013-dec-the-top-10-events-of-jacksonville-in-2013
Copyright MetroJacksonville.com