A Secret Under Oak Street
The rain waters of Tropical Storm Fay reveal a little history under Oak Street.
Published September 3, 2008 in History - MetroJacksonville.com
This hole, exposing historic brick paving and streetcar ties, opened up last week on Oak Street, one block south of the Riverside Publix.  The streetcar line through Riverside once ran as far south as NAS Jax and spurred transit oriented developments, such as Ortega.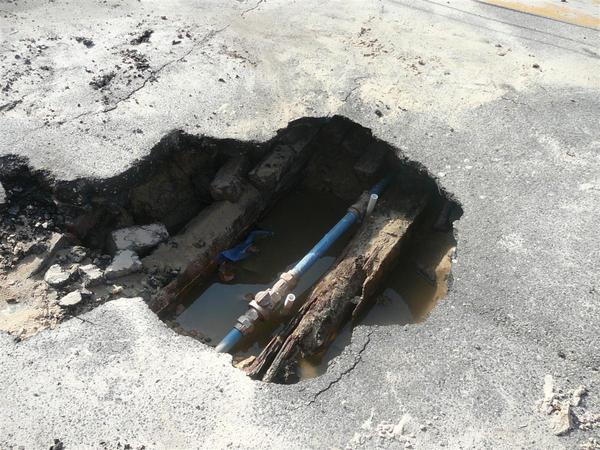 This article can be found at:
https://www.metrojacksonville.com/article/2008-sep-a-secret-under-oak-street
Copyright MetroJacksonville.com