North America's Top Rail Projects for 2008
Jacksonville is not on this list, but it does illustrate a major trend taking place in America's largest cities, excluding the First Coast of course. Rail transit is in the midst of a renaissance.
Published June 30, 2008 in Transportation - MetroJacksonville.com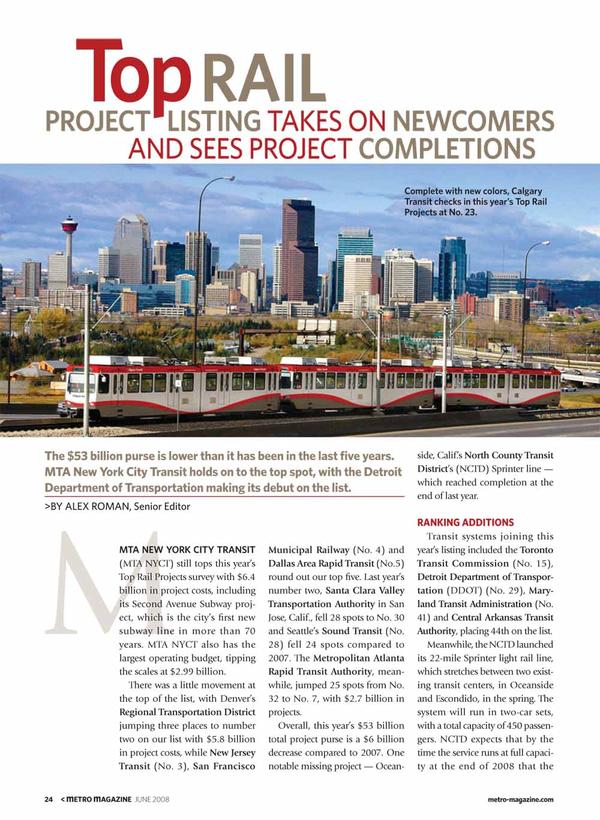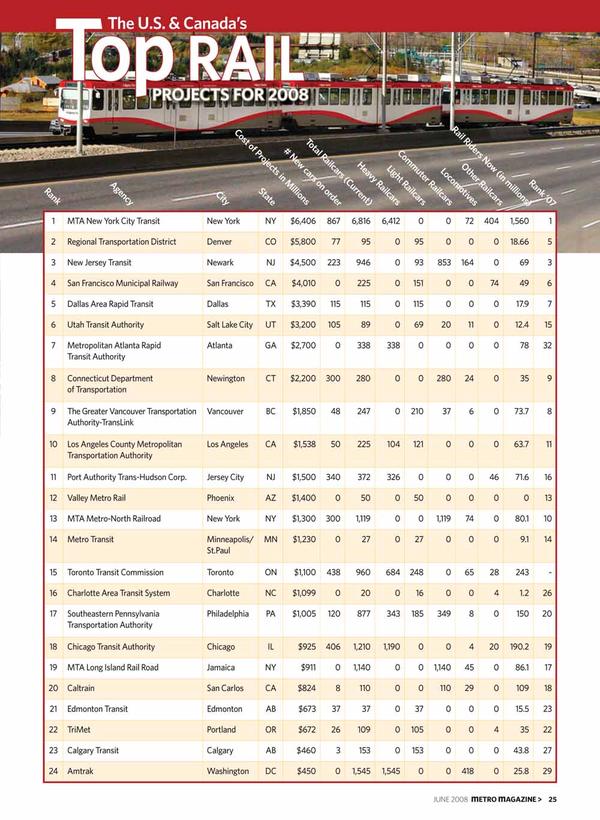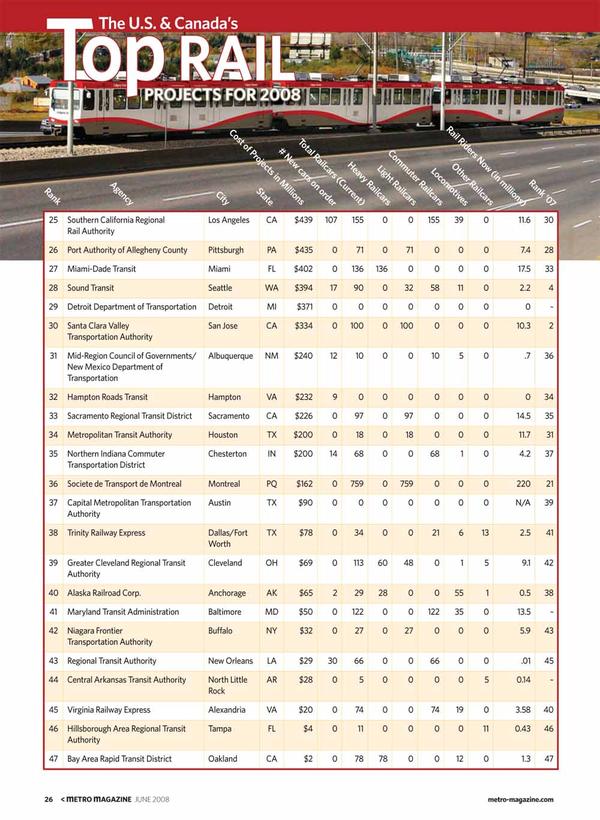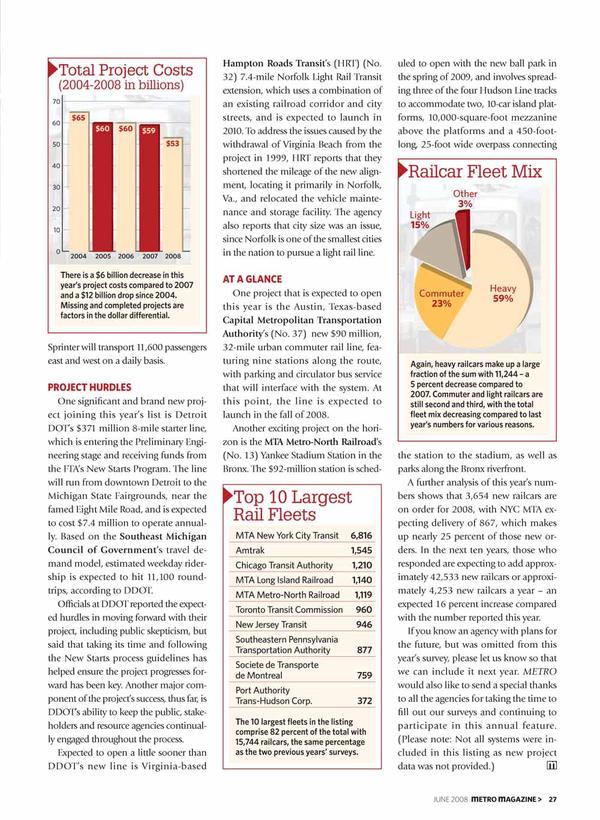 By continuing to do nothing but study, we could be setting ourselves up for an economic disadvantage against our peer cities.  Are we paying attention?  Do we care? 
This article can be found at:
https://www.metrojacksonville.com/article/2008-jun-north-americas-top-rail-projects-for-2008
Copyright MetroJacksonville.com