Are we prepared for an oil crisis?
How does Jacksonville stack up when compared with the 50 largest U.S. cities in a recent study on areas best able to cope with high oil prices?
Published June 18, 2008 in Urban Issues - MetroJacksonville.com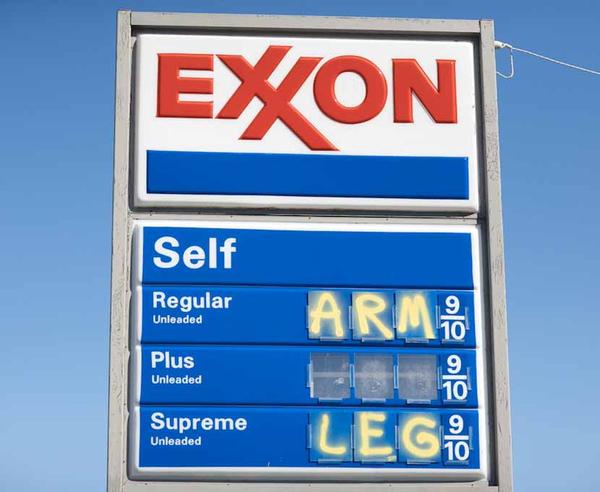 50 Best and worst-ranked cities to weather an oil crisis
Public transit use, telecommuting, bike and walk rates were most heavily weighted.
Overall rankings (from best to worst - cities best able to cope with increasing fuel prices):
1. San Francisco
2. New York
3. Chicago
4. Washington, DC
5. Seattle
6. Portland, OR
7. Boston
8. Philadelphia
9. Oakland, CA
10. Denver
11. Baltimore
12. Los Angeles
13. Minneapolis, MN
14. New Orleans
15. Atlanta
16. Miami
17. Long Beach, CA
18. Honolulu
19. Sacramento, CA
20. Austin, TX
21. Milwaukee, WI
22. San Diego, CA
23. Tucson, AZ
24. Phoenix, AZ
25. Mesa, AZ
26. Houston, TX
27. Cleveland, OH
28. Dallas, TX
29. Detroit, MI
30. Albuquerque, NM
31. Charlotte, NC
32. Fresno, CA
33. Colorado Springs, CO
34. Las Vegas, NV
35. San Jose, CA
36. El Paso, TX
37. San Antonio, TX
38. Kansas City, MO
39. Omaha, NE
40. Columbus, OH
41. Virginia Beach, VA
42. Forth Worth, TX
43. Nashville, TN
44. Arlington, TX
45. Jacksonville, FL
46. Indianapolis, IN
47. Memphis, TN
48. Louisville, KY
49. Tulsa, OK
50. Oklahoma City, OK
http://money.cnn.com/2008/06/12/news/economy/cities_oil/index.htm
This article can be found at:
https://www.metrojacksonville.com/article/2008-jun-are-we-prepared-for-an-oil-crisis
Copyright MetroJacksonville.com