Jacksonville's Central Park?
There are 37 acres of greenspace creating the border between Downtown and the Springfield Historic District. Confederate Park and playground, H.J. Klutho Park, W.W. Schell Park, and McPherson Park all make up the Springfield park system. Pocket parks work in certain situations, but this area is urban Jacksonville's true Central Park .
Published October 26, 2007 in Neighborhoods - MetroJacksonville.com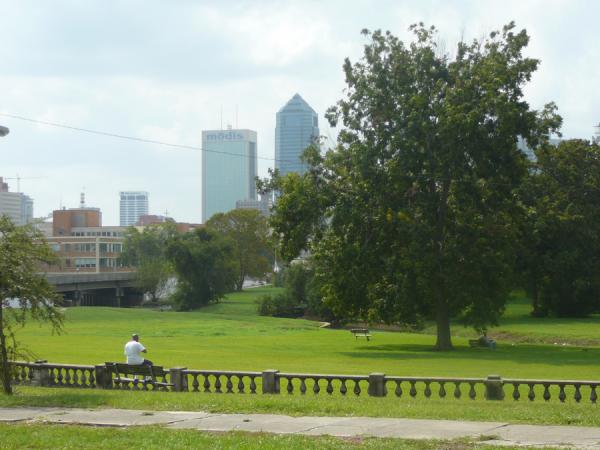 Historical Images of Springfield Park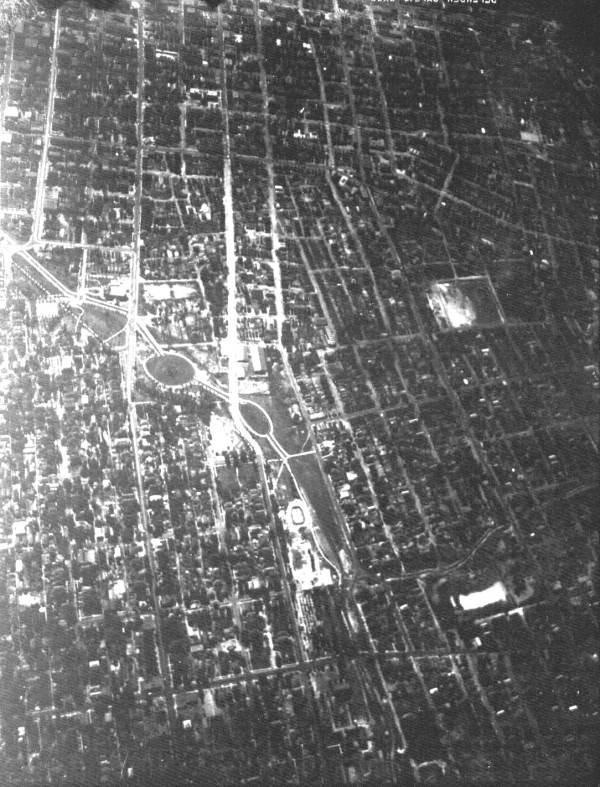 An aerial of Springfield Park, looking south towards downtown in 1939.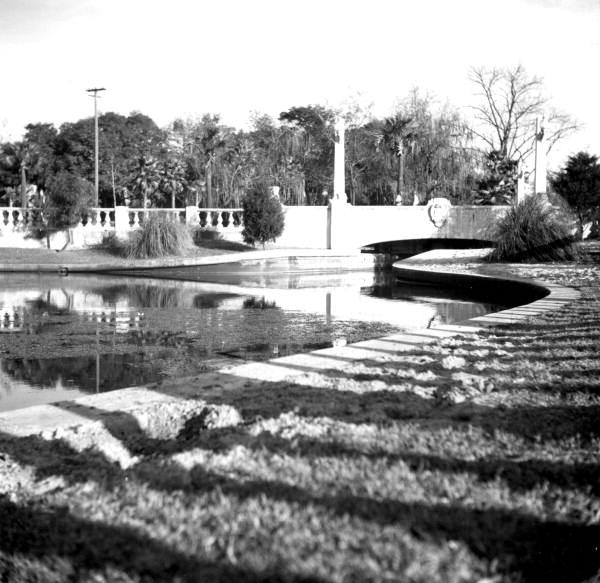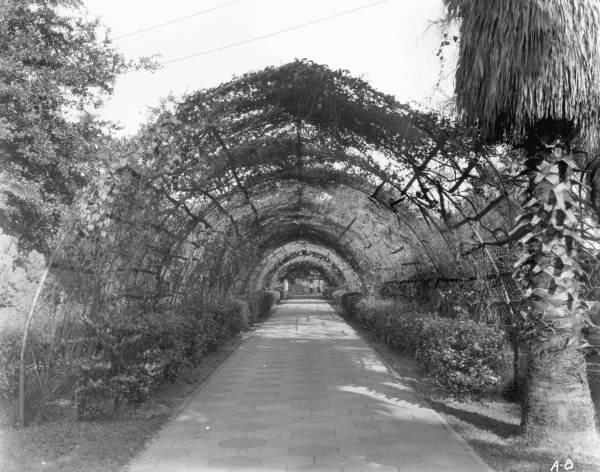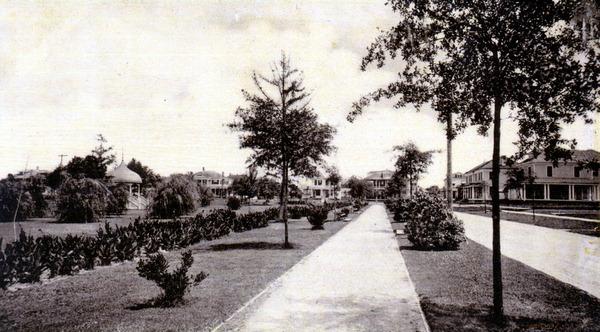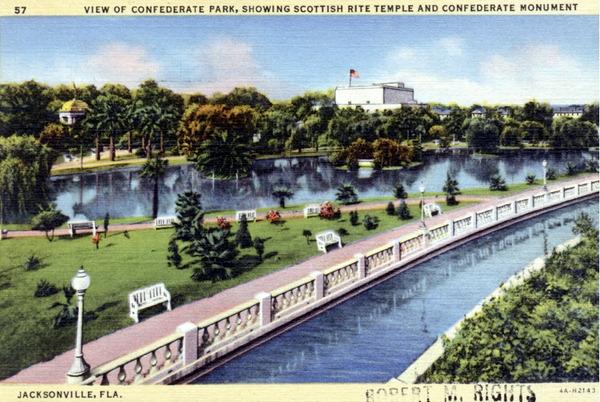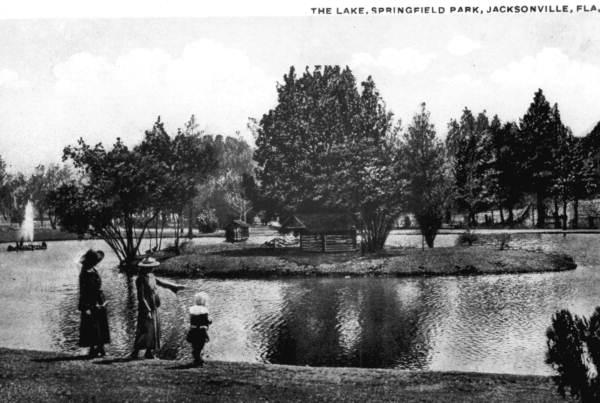 Springfield Parks Locator Map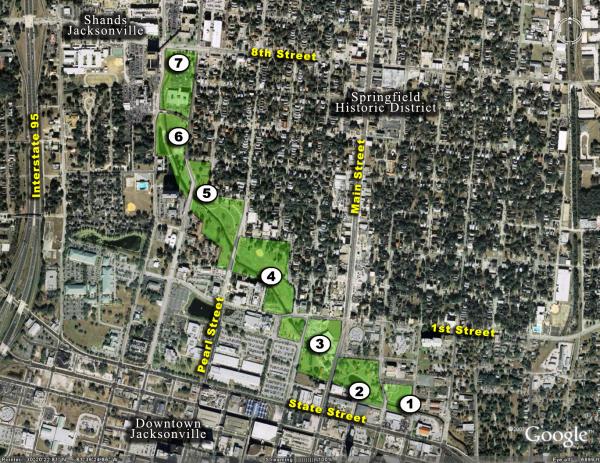 1. Confederate Park Playground
Confederate Playground is located in Springfield near downtown. First named Dignan
Park, for a chairman of the Board of Public Works, it opened in 1907 and contained the
City's first supervised playground. The United Confederate Veterans chose Jacksonville
as the site for their twenty-fourth annual reunion in 1914, which was attended by an
estimated 48,000 former Confederate soldiers. Many of the activities took place in the
park, and five months later it was renamed Confederate Park. Troops, many from the
nearby Armory, used the playground portion of the park for drill grounds and tent/hut
encampments during both World Wars. The playground was permanently established as a
separate facility from Confederate Park in the 1950's, and today provides open space
and recreational facilities for residents of the Springfield and downtown communities.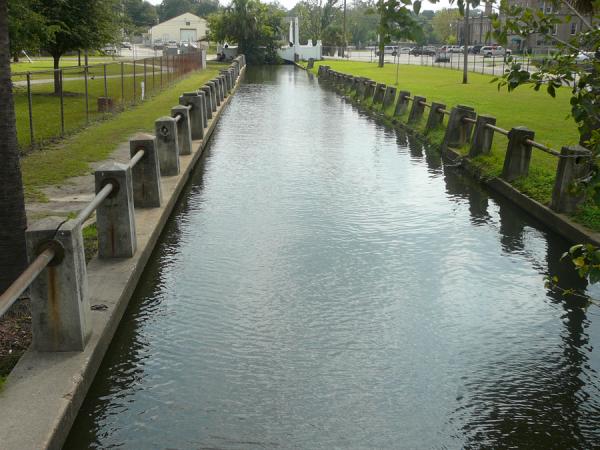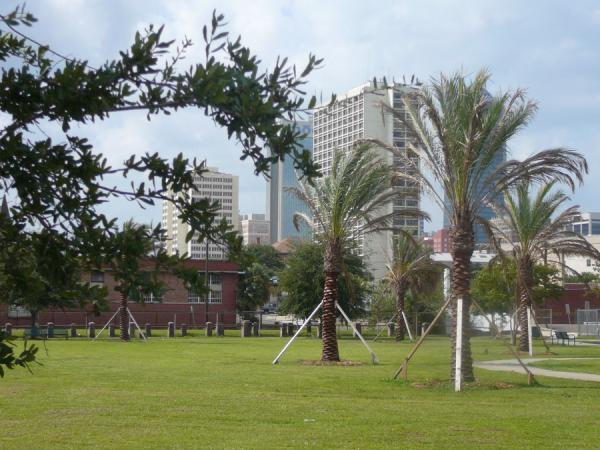 Currently plans are underway to construct a dog park at the Confederate Park Playground. 
When complete, there will be designated small and large breed areas, as well as park
benches, watering holes, and a pavilion.
For more information on the proposed dog park visit: www.sacarc.org
 


2. Confederate Park
During the early decades, citizens came from all over Jacksonville to attend cultural events
at the park or to see the beautiful Rose Arbor. Visitors strolled along the lovely Hogans
Creek Promenade that opened in 1930, and in more recent years attend events sponsored by
the Springfield Improvement Association & Woman's Club.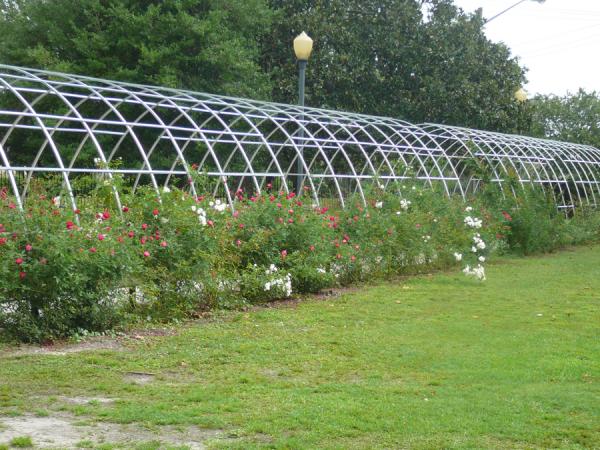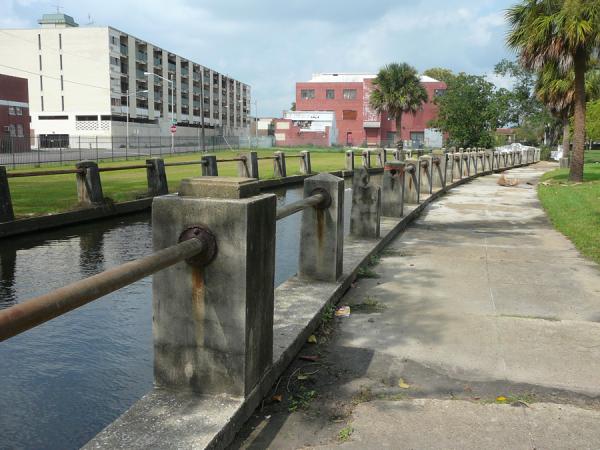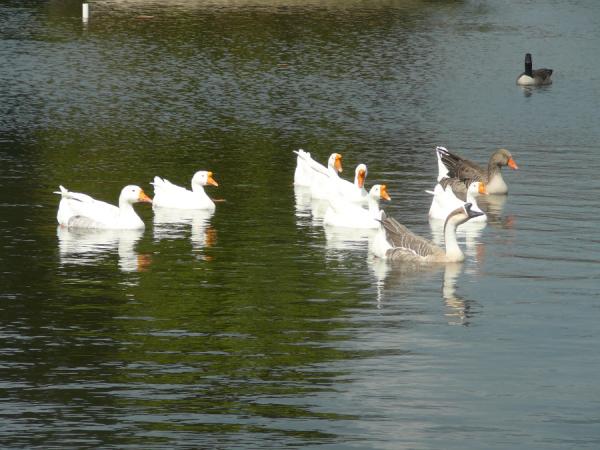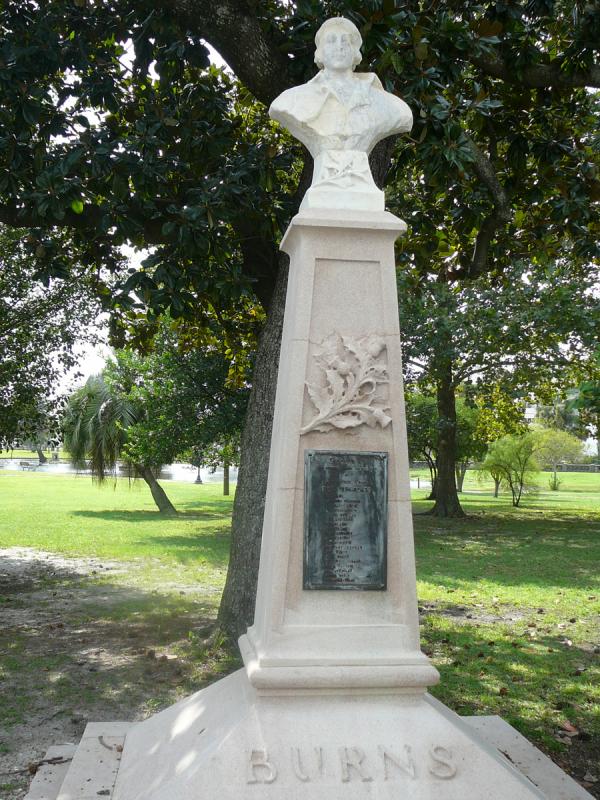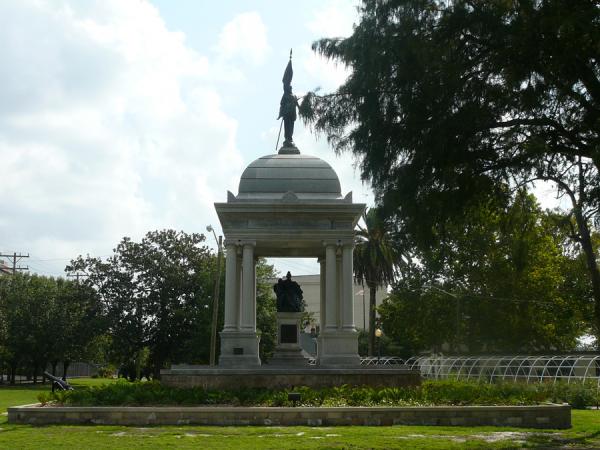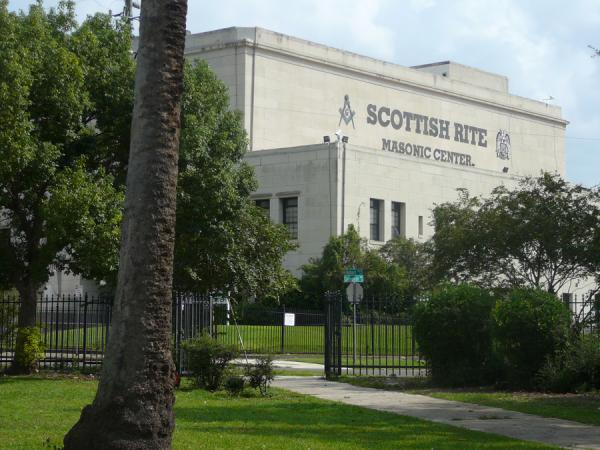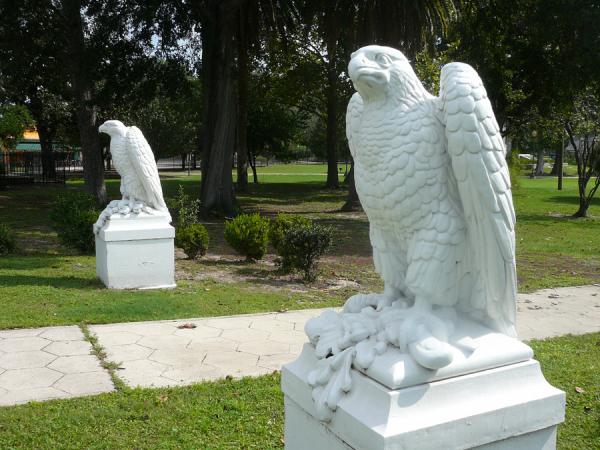 3. Waterworks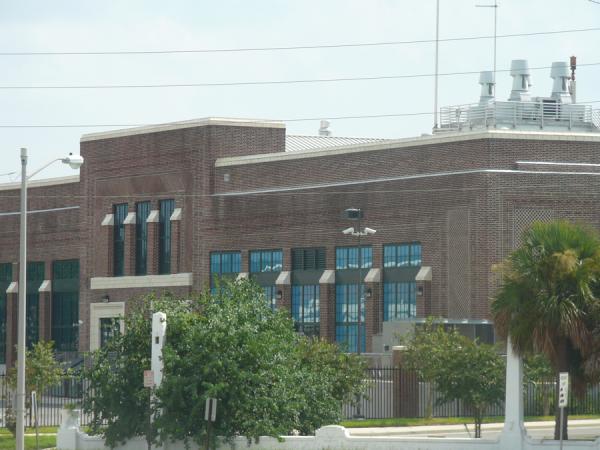 The JEA Waterworks Pumphouse is located on what was once known as Waterworks Park. 
The building's exterior is recognized as one of Jacksonville's finest pre-World War I
industrial facades.  When the structure was constructed in 1915, it also had a large water 
tower and tall smokestacks.  Before its creation, the site also served as the home of the
Sub-Tropical Exposition. 
The Sub-Tropical Exposition was a large elaborate facility constructed to lure tourist to
Jacksonville.  It featured an electrically-lit fountain of stone and coral filled with rare fish.
a Seminole Indian Camp, displays of Florida products, an art gallery, artificial lakes, and
a zoo.  It opened to much fanfair in 1888, but was torn down in 1897 to make way for a
new water reservoir.
Karpeles Manuscript Library Museum (NE of Waterworks Building)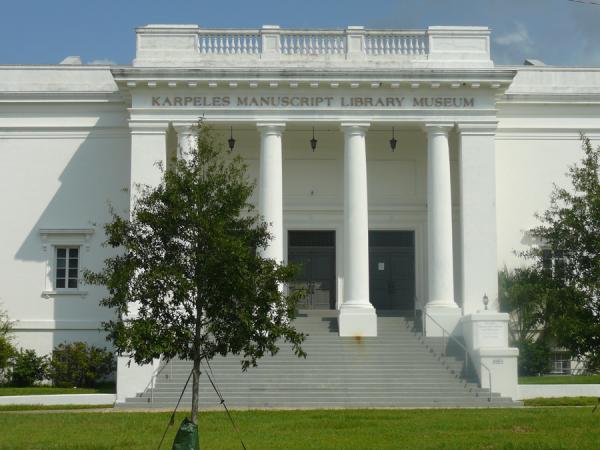 This building was constructed in 1921 and is located on the corner of 1st and Laura Streets,
overlooking Hogans Creek and Klutho Park. Today it houses the Karpeles Manuscript Library
Museum. The Karpeles Library is the world's largest private holding of important original
manuscripts & documents.  Archives include Literature, Science, Religion,History and Art. 
Among the treasures are: The original draft of the Bill of Rights of the United States, The
original manuscript of "The Wedding March", Einstein's description of his "Theory of
Relativity", The "Thanksgiving Proclamation" signed by George Washington, Roget's
"Thesaurus", Webster's "Dictionary" and over one million more.
For more information:  http://www.rain.org/~karpeles/jaxfrm.html
Bethel Baptist Church (West of Waterworks Building)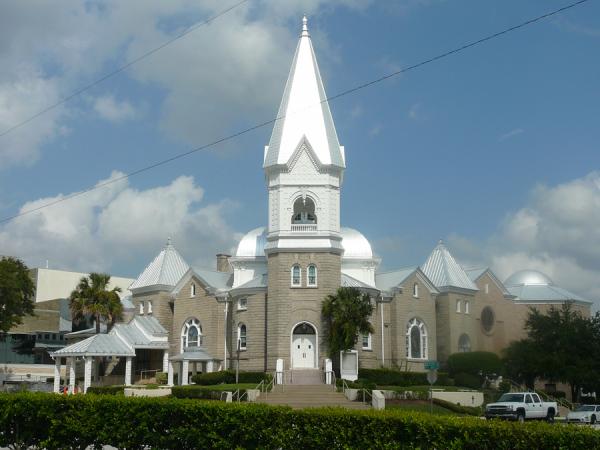 Bethel Baptist was constructed in 1904.  It was established by black church members who
could not attend the white congregation (now known as First Baptist Church) because of
racial issues at the close of the Civil War.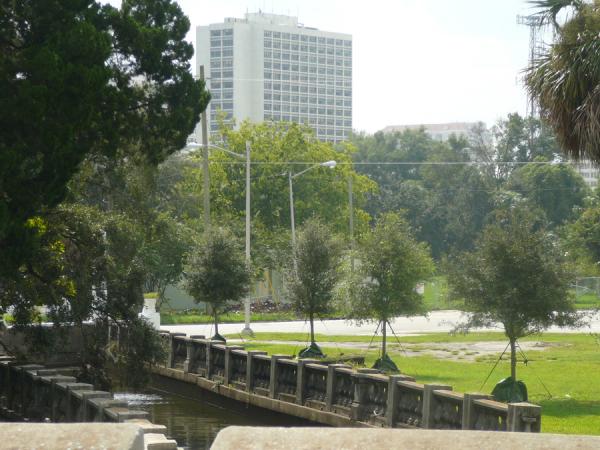 4. Klutho Park (East of Pearl)
Formerly known as Springfield Park, most of the park and adjacent Boulevard were
created along Hogans Creek between 1899 and 1901, on land donated by a developer, the
Springfield Company. The City's first zoo opened at the park in 1914, followed by the
first municipal swimming pool in 1922. Founded in 1904, the Springfield Improvement
Association & Woman's Club has steadfastly worked for the beautification of the park.
The Hogans Creek Improvement Project of 1929-30, designed by architect Henry Klutho
(1873-1964) and engineered by Charles Imeson, turned much of the park grounds into a
lovely Venetian-style promenade. The City renamed a portion of Springfield Park in
1984 to honor Mr. Klutho, a Springfield resident whose high-rise buildings in downtown
and Prairie School of architecture transformed Jacksonville after the Great Fire of
1901.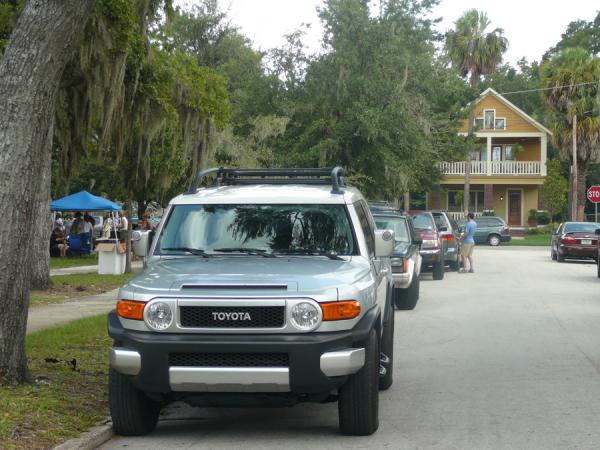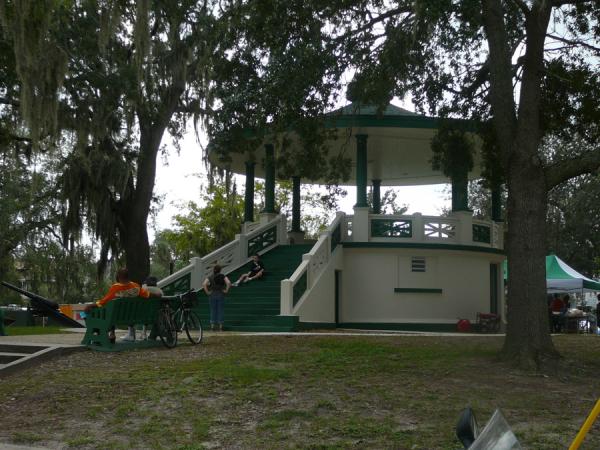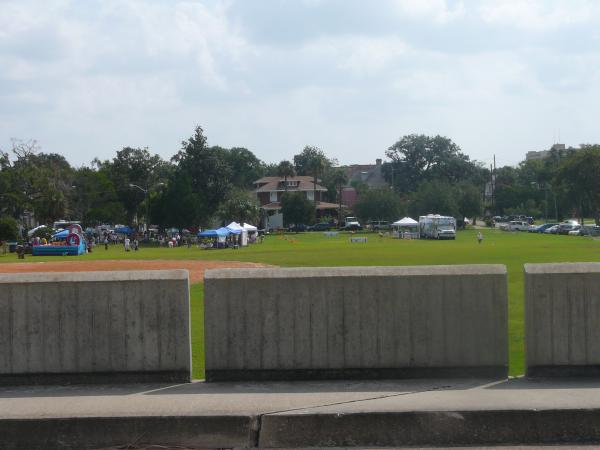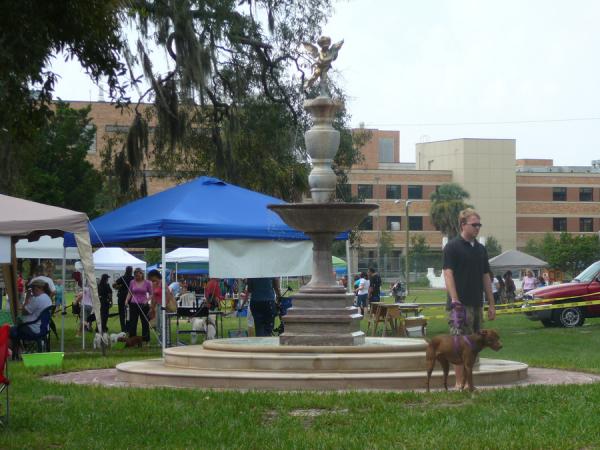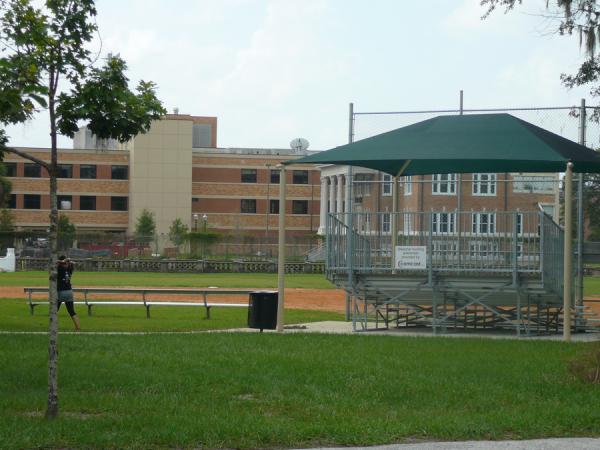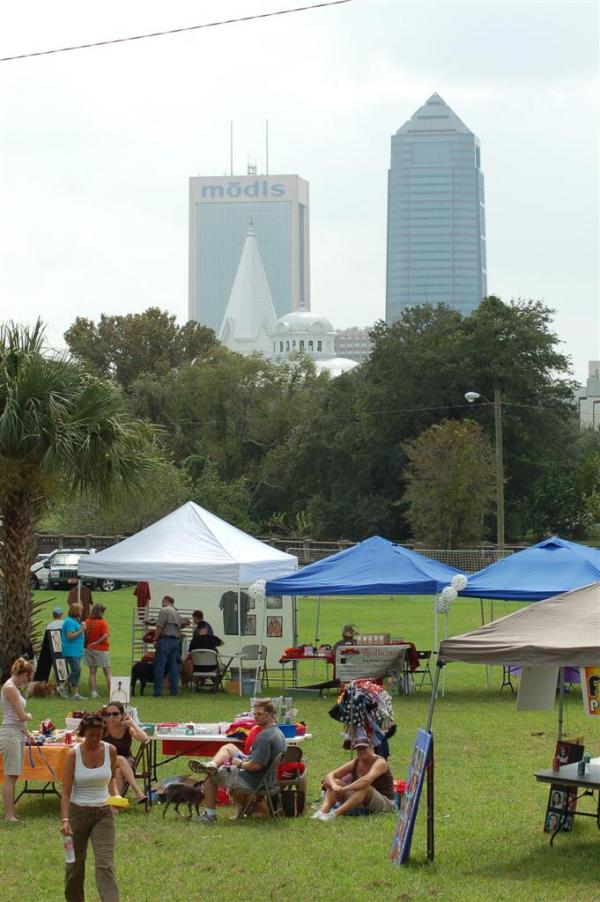 Klutho Park has once again become a popular places for urban recreation and social
events.  To view images of some events held in the last few months, click on these
links:
Dog Days In The Park:
http://www.metrojacksonville.com/content/view/605/5/
Springfield Heritage Throwback Baseball: East vs West:
http://www.metrojacksonville.com/content/view/424/117/
Jacksonville Symphony Orchestra at Klutho Park:
http://www.metrojacksonville.com/content/view/427/117/


5. Klutho Park (West of Pearl)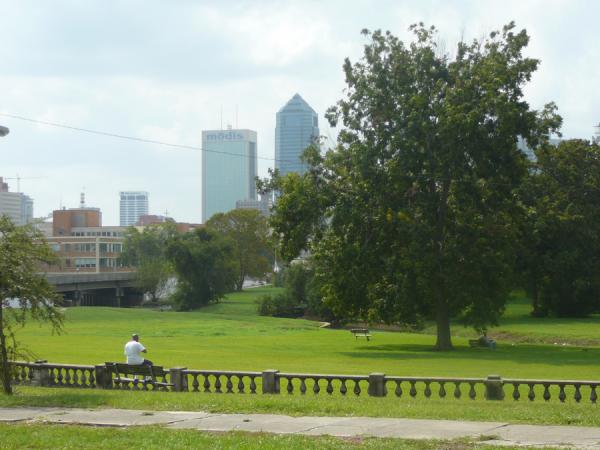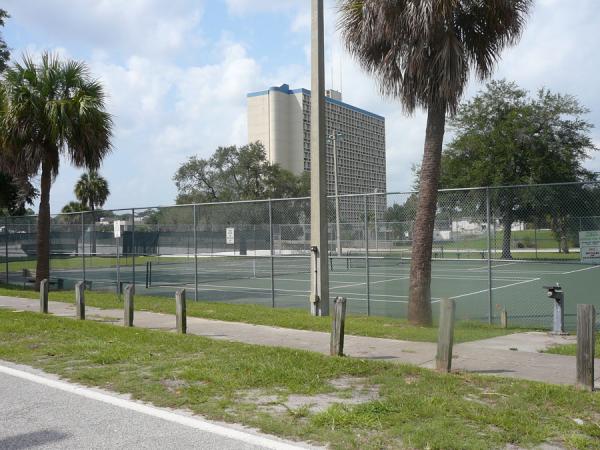 6. Schell Park
The park was originally part of Springfield Park, which opened in 1901. After its founding
in 1904, the Springfield Improvement Association sponsored beautification projects and
weekly concerts at the park, in addition to the Hogans Creek Improvement Project that was
completed in 1930. Designed by Henry J. Klutho and engineered by Charles V. Imeson, the
project greatly beautified the park, which was further enhanced by the new Springfield Park
Pool that opened in 1939. The City changed the name of Springfield Park to Henry J. Klutho
Park in 1984, and renamed a portion of Klutho Park in 1992 to honor Warren Schell
(1916-1992), a local African-American physician, civil rights advocate, and prominent
community leader, who served as chairman of the Jacksonville Urban League for twenty years.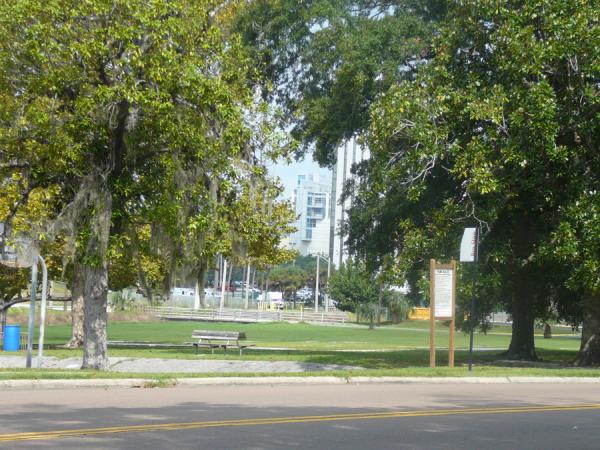 "Due to the ash contamination in Schell Park, the park's future is very much up in the air.
Until some form of remediation, or cap is completed, the park is an unusable site for any
sort of recreation.
Recently an idea was brought up in the neighborhood to build a skate park on that site. The
skate park would be helpful in containing the contamination by covering it with a layer of
concrete, and would simultaneously improve the park's functionality and make it available
for recreation use by neighborhood families and children.
The design of the park that we would like to see would be that of a skate plaza. Skate
plazas are built to look like a city park with landscaping, fountains, and sculptures, but
intended to meet the needs of those with skateboards, scooters, and bikes. They are
inherently multi-use, and can serve as a regular public park, suitable for relaxing,
picnicking, or even as a concert or play venue."
For more information visit: www.downtownparks.com


7. McPherson Park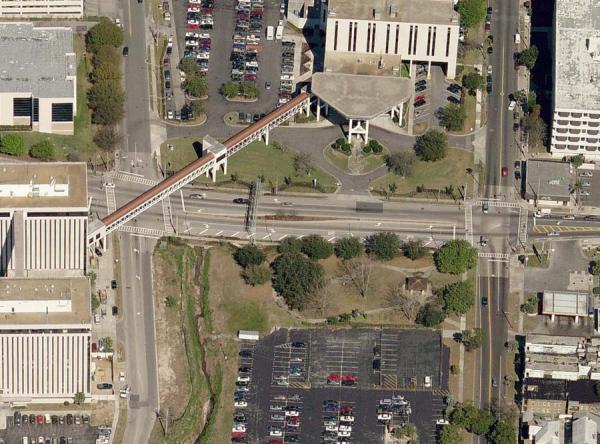 John N. McPherson Park is located in the West Springfield area of Jacksonville, at the
intersection of Boulevard and Eighth Street. The property originally comprised part of
Springfield Park, most of which the City created between 1899 and 1901 on land donated by
the Springfield Company. The area around the park eventually became a thriving medical
complex containing hospitals and a public health clinic. After the Historic Springfield
Community Council initiated a project to develop the park, the City oversaw its creation
in 1990. The new facility was named Gateway Park because it made a lovely entrance to
Springfield, and later featured the Henry J. Klutho Memorial Gazebo (built in 1992).
The City Council changed the name in 2004 to honor John McPherson (1928-2000), a 27-year
Navy veteran of three wars, who was a community activist, volunteer, and supporter of
neighborhood improvements, who often inspired others by example.
By comparison, Boston Common, the oldest urban park in the United States, is 48 acres of
parkland.
The Future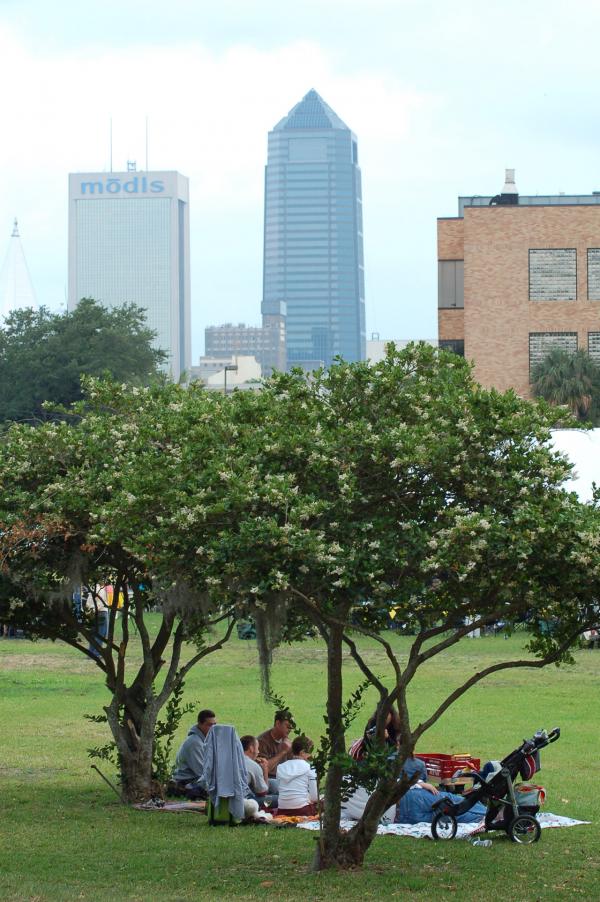 As we move forward, instead of creating new parks in spaces that are better reserved for
other uses  ( http://www.metrojacksonville.com/content/view/613/115/ ), let's focus those
efforts on bringing existing urban park spaces, like this 37 acre park system lining
Hogan's Creek, back to their heyday.
Overcoming Connectivity Issues

To see how to better connect this unique public park area with the urban core, visit these
Metro Jacksonville articles.
Urban Connectivity: FCCJ's Downtown Campus:
http://www.metrojacksonville.com/content/view/294/119/
Urban Connectivity: Hogans Creek parks:
http://www.metrojacksonville.com/content/view/289/119/
Urban Connectivity: Lighting Laura Street Update:
http://www.metrojacksonville.com/content/view/315/119/
Urban Connectivity: State & Union:
http://www.metrojacksonville.com/content/view/281/119/
This article can be found at:
https://www.metrojacksonville.com/article/2007-oct-jacksonvilles-central-park
Copyright MetroJacksonville.com