Jacksonville's Eight Oldest Parks
June 6, 2016
12 comments
Print Article
8. Memorial Park - 1919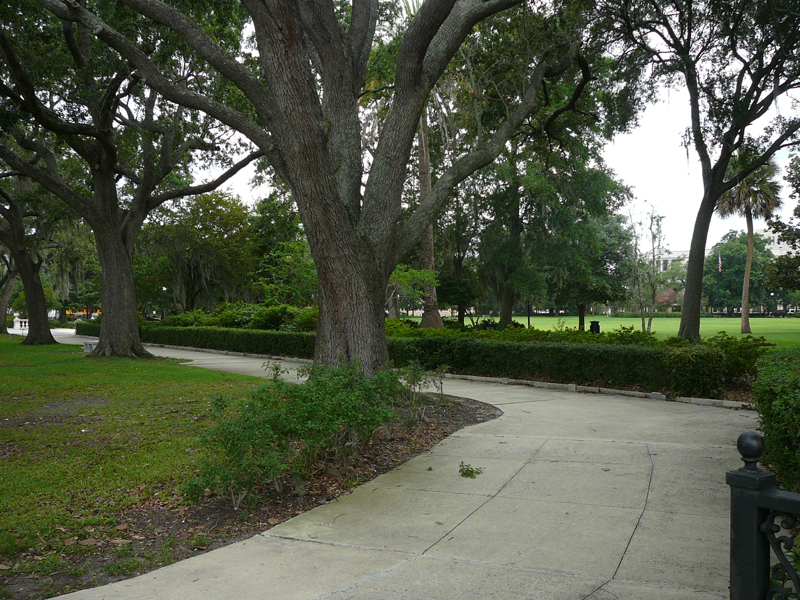 Memorial Park is a 5.85-acre public park suituated on the St. Johns River and bounded by Riverside Avenue and Margaret Street. In 1918, shortly after the end of World War I, the Rotary Club of Jacksonville suggested building a park in honor of the 1,200 Floridians who died in the conflict, and the following year, the city acquired the land where the park currently sits. 31 civic groups assisted with the fundraising and planning of the park, which was designed by the renowned Olmstead Brothers.

Dedicated on Christmas Day 1924, the park features a large bronze sculpture known as "Life". The sculpture was created by Charles Adrian Pillars, who resided in the area for 26 years. There are also two 48" tall eagles, each sculpted in bronze, that were donated by the Memorial Park Association (MPA) and dedicated on May 29, 2011. Their design was based on photographs of concrete statues originally installed when the park was opened. The artist was local sculptor, Diane LaFond Insetta.



Memorial Park prior to World War II.(State Archives of Florida)



7. Fairfield Park - 1916



Former location of Fairfield Park

This 4-acre park stretched several blocks in the heart of Fairfield between Adams, Church, Weare and Victoria Streets. Fairfield, a suburb of Jacksonville, was incorporated as a town in 1880. It was the location of Jacksonville's fairgrounds, which was established in 1876. In 1887, Fairfield was annexed into Jacksonville with a population of 543. Several pedestrian promenades and a pond featuring an island and fountain, between Monroe and Duval Streets, served as the park's central feature. Fairfield Park was lost to the continued expansion of the Gator Bowl and the construction of Gator Bowl Boulevard.



Fairfield Park can be seen adjacent to the Gator Bowl in 1952. (State Archives of Florida)



1910s Sanborn map of Fairfield Park