Urban Living In Jacksonville: Springfield
June 8, 2015
2 comments
Print Article
Sights and scenes from the streets of one of Jacksonville's oldest neighborhoods: Springfield.
How many times have you've heard someone tell you the reasons why it's better to live 30 miles away from the urban core in a newly created manicured subdivision in a homogeneous setting? One walk, on a sunny Florida Saturday in historic Springfield suggests that many of those reasons are nothing more than hot air!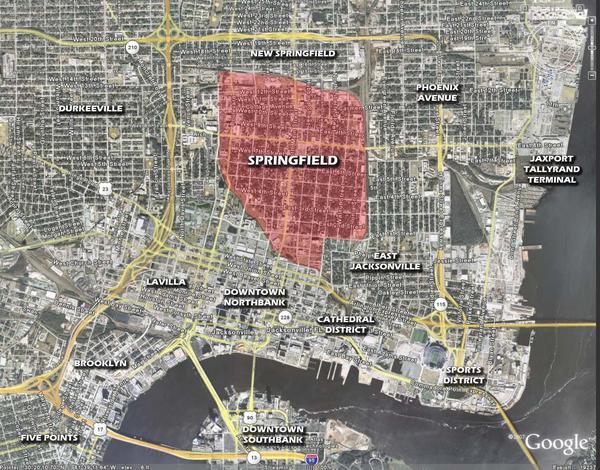 Originally established in 1869, the Springfield Historic District is one of urban Jacksonville's most storied streetcar neighborhoods. Over the last century, nationally known figures such as Truman Capote, Charles Ponzi and Oliver Hardy lived, worked and played in its streets. Jacksonville's zoo was born in its park system, which features a grand promenade along a waterway that limited the spread of the Great Fire of 1901. By the late 20th century rolled around, it was considered to be ground zero for Jacksonville's poverty and blight by many. Now making a true market rate comeback, it's a desired 2015 location for those seeking an urban lifestyle.

For 37 years, the Springfield historic district has been showing off it's unique character, architecture, and pedestrian friendly streetscapes through home tours. Today, Metro Jacksonville shares sights and scenes from the 2015 Springfield Home & Garden Tour.