Parklets of San Francisco
April 29, 2015
11 comments
Print Article
San Francisco-born urban planning tool offers inexpensive model to promote vibrant pedestrian environments and support local businesses in downtown Jacksonville.



A Living Street For Jacksonville?


Several streets throughout the urban core could benefit from increased pedestrian activity.

In 2006, Metro Jacksonville developed a plan called "Lighting Laura Street" designed to incorporate simple and affordable solutions that address walkability issues along a prime North-South corridor.
http://www.metrojacksonville.com/documents/LightingLauraStreet.pdf

This eventually led to the redesign of Laura Street which broke ground in 2009.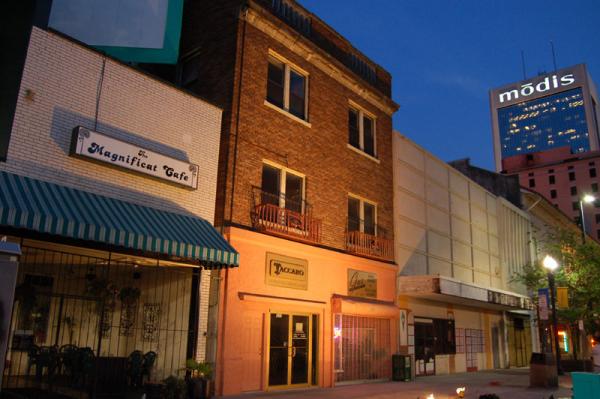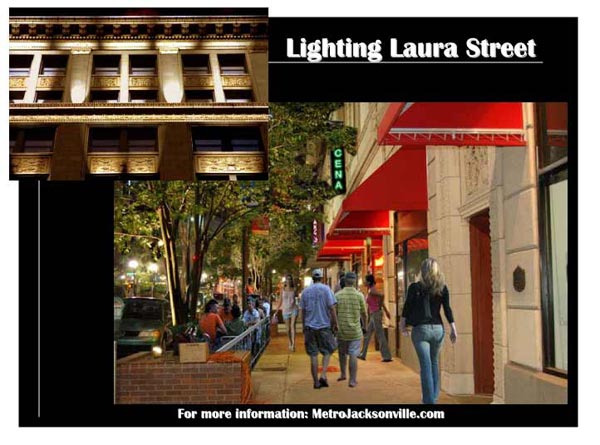 Photo by Cyd Hoskinson WJCT


This model shows that pedestrian-centric infrastructure improvements can produce incremental, short term positive outcomes to walkability issues downtown while setting the stage for future infill opportunities in the long term.

In 2012, TransForm Jax partnered with the City of Jacksonville, Downtown Vision, Greenscape, Trads Landscaping and the Cultural Council of Greater Jacksonville to celebrate Park(ing) Day, an annual event which eventually inspired the creation of parklets.

During this time, a low frills experiment was conducted along Adams Street exploring the use of a makeshift parklet outside Zodiac Grill. The restaurant and adjoining sidewalk experienced a definitive increase in activity. Could this set the stage for designating Adams Street as a more long term 'Living Street' experiment?





Adams Street has the largest collection of uninterupted ground floor retail space in downtown, but lacks adequate sidewalk width to accomodate such uses as outdoor seating and bicycle infrastructure. This section of downtown posseses the kind of existing building stock necessary to take advantage of clustering a variety of compact and complementary uses, a hallmark of vibrant urban environments.






The Downtown Investment Authority already has a retail enhancement grant at its disposal to incentivize the renovation of ground-level commercial space. Creating a pilot parklet program along Adams Street to enhance outdoor dining access coupled with a targeted retail activation strategy which embraces the concepts of both permanent and pop up retail could quickly transform Adams Street into a 'living street' serving as a model for future investment strategies.







Article by Mike Field.