5 Downtown Department Stores that Don't Exist Anymore
April 20, 2015
8 comments
Print Article
Five flagship downtown department stores that don't exist anymore.
1) Cohen Brothers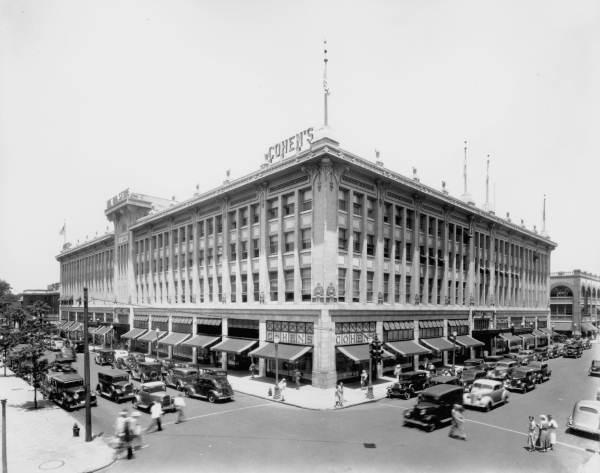 Cohen Brother's "Big Store" in 1939. Courtesy of State Archives of Florida, Florida Memory, http://floridamemory.com/items/show/51293

Cohen Brothers was founded in 1867 by brothers Samuel and Morris Cohen. The store began as a small log cabin on Bay Street between Main and Ocean Streets. When other brother, Jacob Cohen, joined the business, it would become the anchor pulling, retail core of downtown. In 1912, they opened a flagship 300,000 square foot department store on Hemming Park; the ninth largest in the country.

In 1959 the company would be bought out by May Department Stores, and would become May-Cohens. A declining downtown retail base and high cost to maintain the "Big Store" eventually led to its permanent closing in 1987.