Art In Public Places Seeking Proposals For Garage Mural
April 9, 2014
1 comment
Print Article
City of Jacksonville's The Art in Public Places program, along with the Cultural Council of Greater Jacksonville and the Office of Public Parking announce a state-wide call to artists for the Water Street Parking Garage Enhancement Project.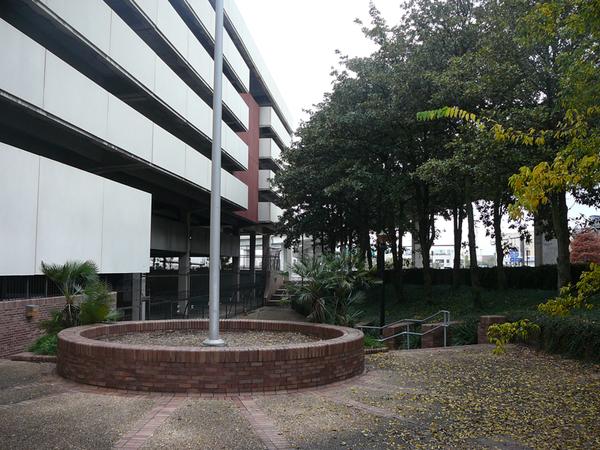 The Water Street Parking Garage is located at 541 Water Street, filling the block bounded by West Bay Street, Broad and North Clay streets. It is a seven level structure of over 70,000 square feet per level with the capacity to house nearly 1,500 vehicles. Five strategically located sites have been identified to create distinctive 2-D and 3-D installations. The primary goal of the outdoor installations will be to integrate public art and infrastructure enhancements into the redesign to further enhance public perception about the ease, availability and affordability of parking in Downtown Jacksonville.

"Art and the arts community will continue to be a major part of downtown's revitalization" said Downtown Investment Authority Board Chair Oliver Barakat. "Adorning this important gateway property with visual enhancements will add the spice that the community and Downtown Investment Authority are working hard to develop throughout Jacksonville's urban core."


"Coruscating River" by St. Augustine duo Milagros Art Collective.
Photo by Tiffany Manning
Professional artist teams will enhance the façade and exterior of the facility and surrounding streetscape through the addition of design elements, artwork, video panels, or creative lighting to develop a more customer-friendly appearance and an improved pedestrian environment with automobile accessibility. Artists must demonstrate the ability to translate artistic concepts into materials that are appropriate for public space, taking into consideration maintenance, safety and longevity.
Florida artist teams may submit concepts for all eligible project sites considering the specific parameters and goals established for each. An art selection panel of local art, design and community professionals will create a team constructed from the selected winning designs. Special preference will be given to artists from the First Coast five-county area (Duval, St. Johns, Clay, Baker or Nassau). Professional artists and artist teams must demonstrate experience in large-scale outdoor art projects. Supporting material must illustrate collaboration between architects, designers and/or engineers.
Selection criteria are based on artistic excellence, sustainability, related artist experience, level of community engagement, improvement of the pedestrian environment, and the design's function as an identifier into the Spark District, a zone targeted for revitalization through the arts, as spearheaded by the Cultural Council.
A pre-proposal meeting will be held on April 19, 2014 at 10:30 a.m. at the ground level of the Water Street Parking Garage to share information and offer an opportunity for professional artists and artist teams to direct questions to the project design team relative to design specifications for the Water Street Parking Garage Facade Enhancement Project request for proposals.
"Girl and Origami" by Neptune Beach artist Sean Mahan
Photo by Tiffany Manning
For more details or to apply, please visit CulturalCouncil.org/WaterStreetGarage
Deadline to submit a proposal is May 26, 2014