When Downtown Jacksonville Was The Place to Be
March 29, 2013
25 comments
Print Article
During the mid-20th century, the Northbank street scene was quite different from what one would experience today. During the 1950's Downtown Jacksonville was the epicenter of life on the First Coast.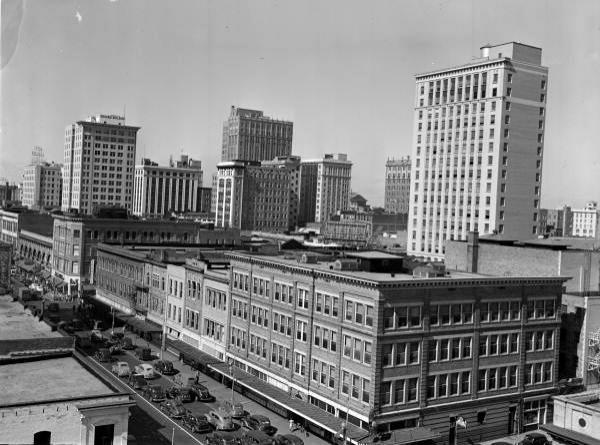 During the 1950's, Jacksonville was Florida's second largest city with 204,517 residents.  With a population density of 6,772, Jacksonville was equal to or denser than cities such as Cincinnati, Seattle, Denver, and Portland and it was significantly larger than others such as Tampa, Orlando, Sacramento, Austin and Phoenix.
Downtown was a major banking and insurance center with companies like Barnett Bank, Atlantic National Bank, Florida National Bank, Prudential, Gulf Life, Afro-American Insurance, Independent Life and American Heritage Life all with major locations in the core.  This decade would also be the one where urban core growth reached its peak before feeling the effects of white flight, urban renewal, race riots, and suburban sprawl.
 Intersection of Main & Monroe Streets
Intersection of Laura & Adams Streets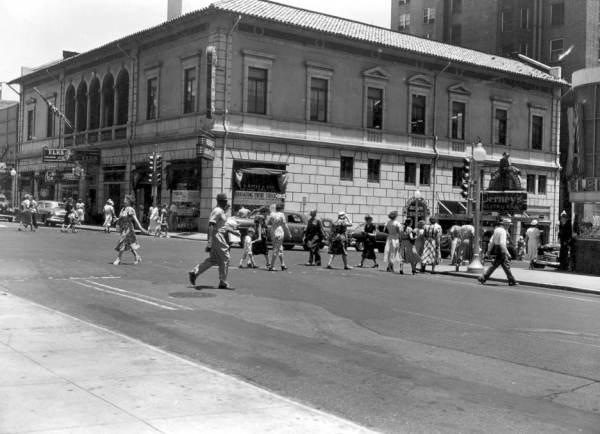 Intersection of Bay & Newnan Streets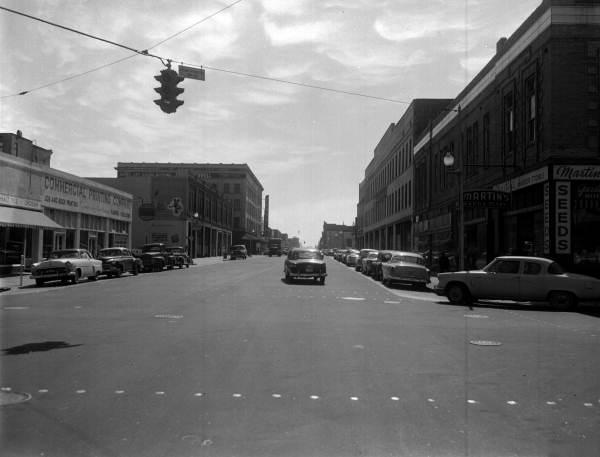 Intersection of Adams & Hogan Streets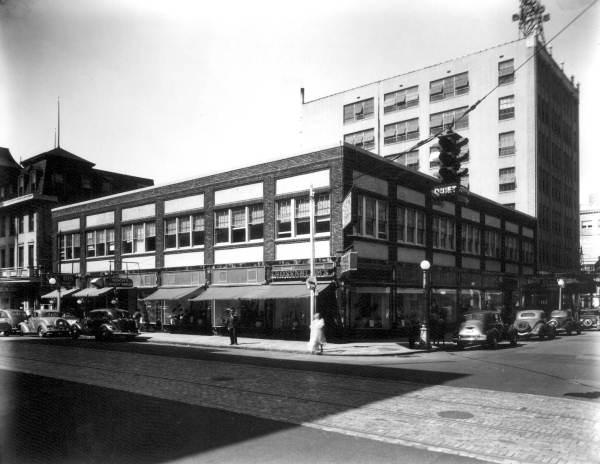 Duval County Courthouse on the St. Johns River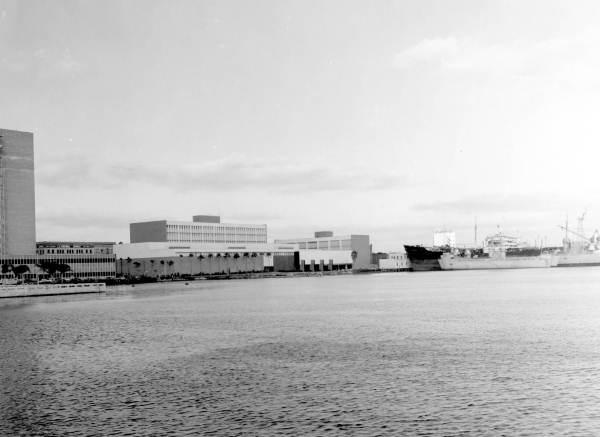 Intersection of Adams and Jefferson Streets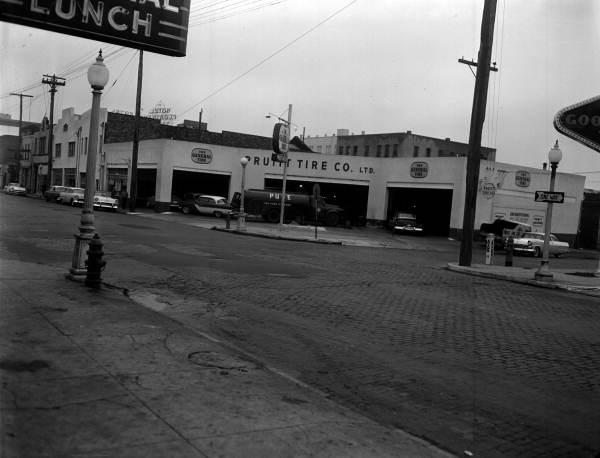 Intersection of Main and Forsyth Streets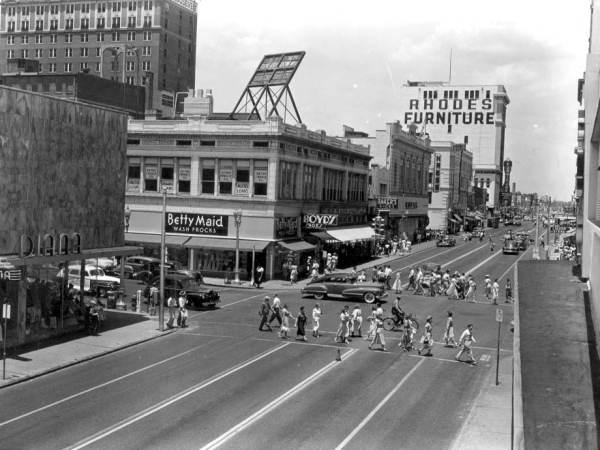 Main Street Bridge, looking north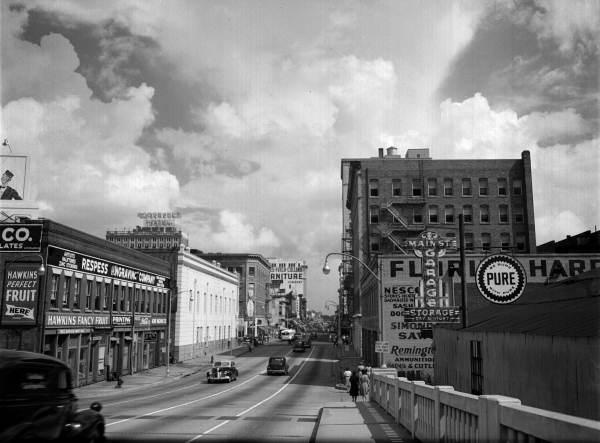 Bird's eye view of Forsyth Street