$78 million fix announced for I-95 and JTB interchange
February 19, 2013
30 comments
Print Article
More road construction is headed to the Southside. Today, Governor Rick Scott, along with Florida Department of Transportation (FDOT) Secretary Ananth Prasad, announced an additional $78 million project to improve the safety and mobility on Interstate 95 and J. Turner Butler Boulevard. This funding is included in Governor Scott's Florida Families First Budget that he unveiled last month.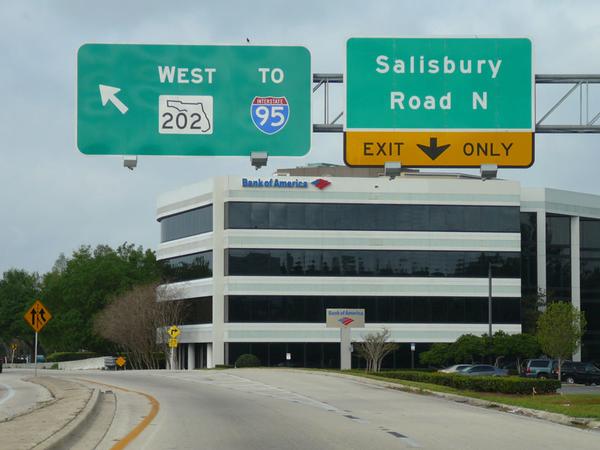 Governor Scott said, "This $78 million investment means families will be safer, businesses will be able to save money and move goods faster, and Florida families won't spend nearly as much time in traffic. The great news is this funding came about as result of efficiencies by the Department of Transportation. This project could essentially save lives as it improves access for those trying to reach St. Vincent's Medical Center Southside and the Mayo Clinic. For the 24,000 drivers who have an excessive wait time to get off I-95 every afternoon this will improve their commute so they can spend more quality time at home with their families, and less time on the road."

The $78 million investment will focus on three primary improvements. First, FDOT will construct a flyover ramp for I-95 southbound traffic heading east onto Butler Boulevard to provide a free flowing direct connection to JTB. Second, an overpass is going to be constructed for JTB westbound traffic to pass over the westbound traffic from Belfort Road. This overpass will eliminate the merging conflicts and reduce congestion at Belfort Road. Third, FDOT will reconstruct the I-95 northbound off-ramp. The reconstructed ramp will provide direct access to westbound JTB from I-95 northbound. This movement is currently prohibited.




FDOT Secretary Ananth Prasad said, "Governor Scott's transportation budget fully funds the department's improvements which will increase capacity, reduce congestion and create private-sector jobs. I applaud Governor Scott's continued focus on funding strategic transportation investments which strengthens our economy and lowers the cost of living for Florida's families."

Jacksonville Mayor Alvin Brown said, "We appreciate the Governor's investment in Jacksonville. The I-95 / JTB intersection is a challenge for too many of our citizens, and I'm glad the Governor has prioritized this project in his budget. By relieving congestion, we'll make commutes safer and enhance commerce."

Senator Aaron Bean said, "Relieving congestion at I-95 and JTB is critical for public safety and the movement of goods for the Jacksonville area - and I'm glad the Scott Administration took the much needed steps to speed up this project."

Jacksonville Beach Mayor Charlie Latham said, "The Governor's investment in the Jacksonville area is a real testament to our growing economic strength. There's a lot of traffic on I-95 and JTB, and the Governor's commitment of tens of millions will provide much needed relief to the area. That's great news for our businesses and communities that rely on these routes."

source: Florida Department of Transportation