Election Day: What If Jacksonville Suddenly Woke Up?
March 22, 2011
109 comments
Print Article
Election day has finally arrived, giving us an opportunity to move in the right direction. With vision and strong leadership, we can finally begin to benefit from many of the ideas discussed here on a daily basis. Some say, Jacksonville is a diamond that wants to remain coal. What would it be like if Jacksonville were a city that didn't hate itself... led by people who acknowledged its achievements?
What If Jacksonville Finally Woke Up?

Here are a few things that possibly would have happened in New York, Rome, London Paris, Seattle, or San Francisco if the leaders that made them into Great Cities had been given our city and history.



The George Washington Hotel on Adams Street, would be the premier boutique hotel in downtown, instead of the surface parking lot it is today.

The Southern Music Hall of Fame would be open and full to capacity somewhere in downtown. Molly Hatchet, Lynyrd Skynyrd and The Allman Brothers would have exhibits there and all the music aficionados would know a history of the Southern music and the Jacksonville music scene.

A statue of Ray Charles would stand in the perfectly preserved and popular bar where he first played soul piano and blues in the South.

There would be another museum of Black Film commemorating the achievements of black filmmakers here in Jacksonville.

Peterbrookes, The Loop Pizza and the Chicken Coop would all have gigantic headquarters in the center of town that rivaled the marooned Cruise Ship of a Building that Preston Haskell's company erected to itself on Riverside Avenue. There would be standing lines for tours of Sally Industry.

Blaire Woolverton would have her own cable show and Jake Godbold would have a cookbook.

Ray Mason would have an Institute where international finance and Arabic trade principles were taught, studied and debated. People would know who Raymond Mason was, and have no fucking clue who Craig Van Horn was.

When the Jacksonville Film Festival opened every year, Josh Skierski and Chad Hendricks would be the Emcees and Rita Manyette would be the Gala Hostess.

Mandarin would have a trolley tour of the famous writers who lived there over the past century. And even white people would know that Zora Neal Hurston lived here.

People would know who Zora Neal Hurston was.

There would be tours of the Confederate monuments and rubbings over the gravestones at the Confederate Graveyard in the Old City Cemetery.

People would be patriotic about Maxwell House. It would have a string of successful cafes all over town.
Jacksonville Tars and the Negro League's Jacksonville Redcap's throwback jerseys, would be available at any given local sporting goods store.

Matt Carlucci would have been Mayor and John Peyton would be president of the Chamber of Commerce.

There would be a Maritime Museum on the riverfront celebrating the many nautical elements of Jacksonville's History.

Old Stanton would be a Music Conservatory which offered a scholarship in the name of the writer of "Lift every Voice and Sing" The River City Band would be housed there.

The Jewish Center and graveyard would have signs on the bridges and highways to point out the gigantic and culturing effect that Jewish people had on Jacksonville, an unexpectedly tolerant and welcoming home in a time and country that met them everywhere else with fear and loathing.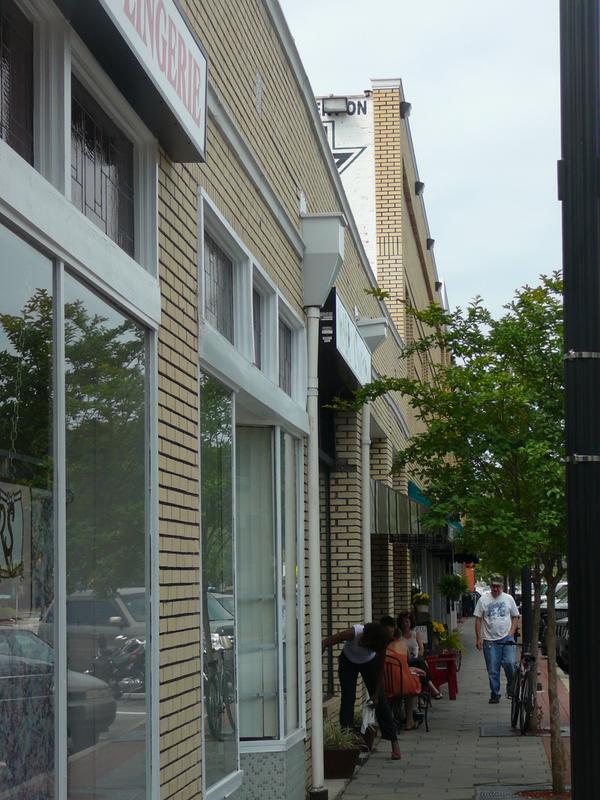 Brochures would direct people to the bohemian district in Five Points, the Gay Mecca at Park and King and the real cracker cooking in the nationally rated southern restaurants of the Northside.


Noel Freidline would be a rich man with a big Jazz Club that he owned somewhere on the Riverwalk.

Marabanong would be a famously discussed historical feature on the Jacksonville tour.

Someone would have said "Thanks" to John Currington for resurrecting San Marco.

Or Lex Hester.

There would be a monument and perhaps a college marking the Landing of Protestant French Huguenots, and you could buy well-researched books about their history here.

There would be reenactments of pirate clipper attacks on the Ortega River, and the locals would brag about which French or English pirate they were descended from.

The Great Black Way would have curio shops and little plastic bubbles with glitter in them swirling round Duke Ellington and Billy Holiday performing at the Ritz, and Klutho's Balustrade would be lit at night so that lovers could walk past the moonlit canal along Hogan's Creek.

There would be bronze statues of the Creature from the Black Lagoon, Bill Pickett (the famous black cowboy from Norman Studios in Arlington), Tom Mix and Oliver Hardy (of Laurel and Hardy) on the Riverwalk instead of the goofy jogger?

There would be a big Barbeque festival on Main Street every year and people would come from miles around to check out a hundred million recipes for ribs and collard greens.

It would create an interesting and colorful course that teaches our history and the cities issues and require that it be taught to all 7th graders.

The architecture wouldn't have to be studied from old postcards and books with crossed out black and white photos with the word "demolished" stamped across them.

The urban population would have increased faster adding to the corporate scrapers due to the less restrictive city policy and would make Jacksonville the premier city in Florida if not the southeast.

The sports venues would have been built into the urban fabric allowing neighboring establishments to feed off of the activity.

We would have an iconic courthouse and a bustling government district.

We would have a multi-use convention center producing activity 24-7.

The surrounding neighborhoods would all be connected to the core via a comprehensive network of commuter, light rail or skyway lines.

Visitors to the city would have a multitude of way finding signs leading to attractions, parking, and districts.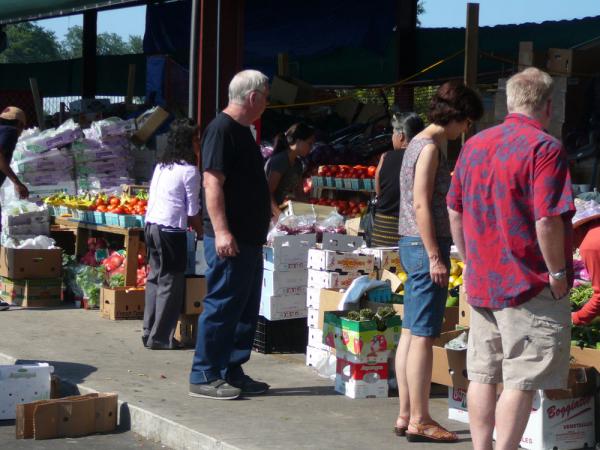 Tourist visiting the area wouldn't leave town without making a trip over to the energetic and cultural diverse Jacksonville Farmer's Market District, which connects downtown with historic Durkeeville.


There would be a permanent exhibit of Joe La Rose's shoes at the City hall or perhaps the LaVilla School of the Arts and students would host John Fluevog competitions for shoe design every year.

Downtown would be full of Paparazzi following the exploits of Jacksonville's unbelievably accomplished Spoken Word Royalty.

Al Letson, Liz Straight, David Pugh Allan Justiss, Jon Reich, Valerie Anthony, Christina Wagner, Lee Harvey, and Iain Mairs would be household names. The Mayor would know them all, and they would be able to make a living with speaking engagements.

But we don't have those things.

They are too 'low class', too 'black' and too 'southern'.

Instead we have consultants telling us how to appear more like Indianapolis or Louisville.

If we wanted to be Indianapolis or some other place...

But we don't have a "Jacksonville".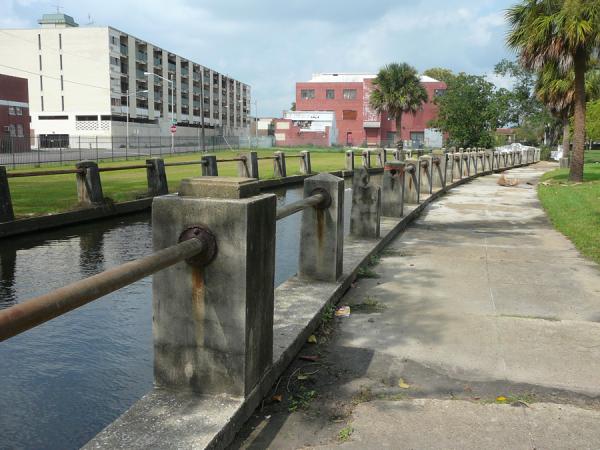 Editorial by Stephen Dare

This article was originally published by Metro Jacksonville on December 21, 2006, however, the same sentiment still persist. If you want a better Jacksonville, take a little time out of your day and make your vote count!