A Solution to Jacksonville's Logistics Problems
November 1, 2010
50 comments
Print Article
The City, Port Authority and Mayoral candidates are spending considerable time trying to figure out a solution to Jacksonville's logistics problem. Metro Jacksonville offers up an alternative solution that could enhance the port, create jobs throughout the Northside and introduce reliable mass transit option to local residents.
Metro Jacksonville: Why shouldn't the port construct its own intermodal railyard?
Bob Mann: Rail yards are "delay machines" in the railroad business, any car in the yard is NOT making money. There are only three reasons to construct any yard tracks at all, they are:
1. Storage of terminal owned container and specialty train cars for quick access by any shipper. In other words, car inventory and supply might be helped with a few storage tracks. Please note however that these are not revenue tracks.
2. A small engine house, fuel and repair facility would make the terminal attractive to contract operators. Repairs come under two categories, RIP-rolling-repair which is done by all carriers to minor defects to equipment. Back shop repairs which handle major overhaul.
3. Sorting of freight cars for local movement, again something done quickly on five or six tracks.

Bottom line, aside from a few tracks to make up trains or break down trains, and a possible engine or RIP track. No yard in the classic sense needs to be built anywhere.

An active portion of the S-Line crossing the Trout River can be seen in this image. COJ, JTA, JAXPORT and others should consider the possibility of a public/private partnership in purchasing this track for the future of the city's economy.


MJ: Why should JaxPort and the City of Jacksonville purchase CSX's S-Line instead of building their own railyard?
BM: The benefit is neutral access to the port by all carriers. Today the port is captive and there is no choice of carriers, except for NS access to Talleyrand. The FEC once had access at Atlantic Marine in the Southside, but that is long since closed. Some of the costs would be off-set by FEC movements from the Port to Bowden Yard (I checked and YES they are moving them via truck cross-town!) FEC would have access to the port as would NS and CSX. The purchase and rebuilding of the "S" would afford us a tap line with income producing freight service on it, as well as open the door to rail transit on our own railroad line.

Also the railroads have little interest in "fishing" for traffic. Frankly the railroad would rather have the containers just show up at the Moncrief, Export, West Jax, Simpson, or Bowden Yard's. Having a shortline operator do the drilling usually suits the railroad management just fine.
The Talleyrand Terminal Railroad (reporting mark TTR) is a short line terminal railroad run by Rail Link, Inc., a subsidiary of Genesee and Wyoming Inc. It serves the Jacksonville Port Authority and tenants with over ten miles of track. It has only one main line, running west from the port to an interchange with CSX and Norfolk Southern northeast of downtown Jacksonville, Florida. Operations began on July 28, 1996.
http://en.wikipedia.org/wiki/Talleyrand_Terminal_Railroad

MJ: What are the existing short line railroads operating in Jacksonville?
BM: Talleyrand Terminal Railroad (G&W RR, shorline family), Jax Port (Blount Island terminals), First Coast Railroad (St. Marys-Yulee-Fernandina Beach). There is also the Rail America headquarters coming to town, which will share space with FEC in the FEC offices. FEC is now the flagship property of RA. We also have a handful of industrial properties with their own captive railroads and equipment. History shows that quite often these companies go railroading when an opportunity such as this presents.
Orange = Major JaxPort Terminals
Blue = CSX
Gray = Norfolk Southern
Green = Florida East Coast
Red = Short Line Railroads
Yellow = Major Railyards
Currently the Tallyrand Terminal is the only Port facility that can directly ship goods to multiple railroad companies. The others are forced to rely only on CSX Transportation. This will result in additional truck traffic throughout town to access CSX's Westside railyards, as well as Norfolk Southern and Florida East Coast railyards.
As opposed to building a new $60 million railyard off Heckscher Drive, we suggest JaxPort, JTA and the City of Jacksonville purchase the CSX line serving JaxPort's terminals in the Northside and reconstruct the former S-Line rail line. Under the ownership of JaxPort, all port terminals would have direct access to all three major railroad lines and their yards in Jacksonville. This move enhances the port's attraction and removes additional truck traffic off the city's streets.
Mass Transit as a side benefit: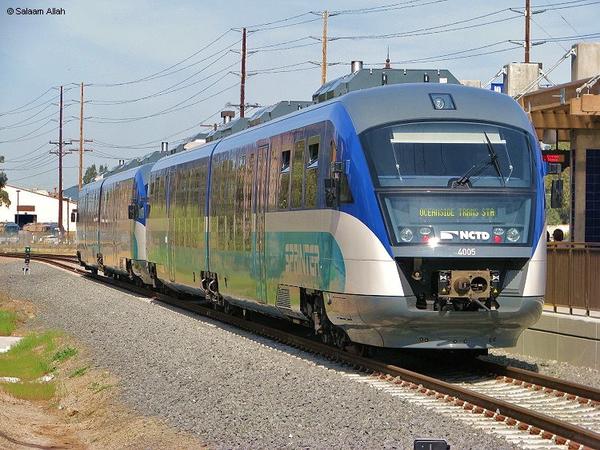 This move would also allow the JTA to have direct access to a rail line that could stretch from downtown to the airport and up to Fernandina Beach for commuter or light rail use. The rail line could also become a dedicated stream of revenue by leasing the track to a short line operator to serve the growing amount of industries throughout the Northside.
In addition, such move opens up the possibility of significant economic development and job creation throughout the Northside.
Springfield Warehouse District: Day (above) and Night (below)
Established walkable neigborhoods where significant public infrastructure already exists could become the site of new transit oriented developments, historic preservation and adaptive reuse projects throughout the Northside.
Did You Know?
· Every $1 spent on public transit projects generates on average $6 in local economic activity. (Source: American Public Transportation Association)

· Between 3,140 and 5,700 jobs are generally created for every $100 million invested in public transit. (Source: Cambridge Systematics, Inc.)

· Research shows that businesses realize a gain in sales of three times the public sector investment in transit ; a $100 million transit investments results in a $300 million increase in business sales. (Source: Cambridge Systematics, Inc.)
http://www.detroittransit.org/cms.php?pageid=54
For examples of rail based economic development in peer cities:
http://www.metrojacksonville.com/article/2010-jun-before-after-rail-spurs-economic-development
Restoring rail transit to the S-Line (highlighted in green) would bring connectivity and transit oriented economic development to downtown and several Northside neighborhoods. This line would also come within walking distance of several existing major destinations including Shands Jacksonville, Swisher International, Springfield Historic District, Durkeeville, LaVilla and Edward Waters College. Last but not least, this corridor is a part of the city's adopted Urban Core Visioning Plan, pending 2030 Mobility Plan and North Florida TPO's 2035 Long Range Transportation Plan (LRTP). By working together and pooling resources, such a project could turn out to be quite affordable, solving multiple problems addressing our city with one efficient stroke.
Before Jacksonville spends hundreds of millions on an intermodal railyard that still does not give ultimate access to all major railroads operating in the area or additional highway construction, we urge our public officials and 2011 Mayoral candidates to take a look at the situation from a larger perspective and consider public/private partnerships to purchase and reconstruct rail lines heading into our port terminals.
Article is a joint effort between Metro Jacksonville's Ennis Davis & Transportation Consultant Bob Mann