Changes coming to Riverside Trolley Bus
July 21, 2010
55 comments
Print Article
Plans are underway to enhance the Riverside Trolley route between Downtown and the Riverside/Avondale Historic District.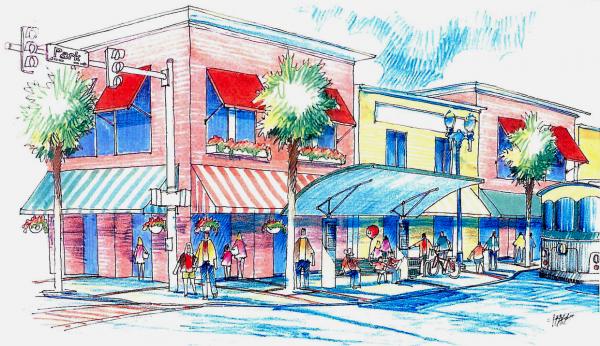 Current Riverside Trolley Route Map


The Riverside Trolley currently operates Monday through Friday, 10:30am to 2:30pm, with trolleys arriving approximately every 10 minutes.


Proposed Riverside Trolley Route Map




Proposed (real) Streetcar Route Map


The Riverside trolley extension parallels the proposed streetcar line (shown in red) between Downtown and Riverside.


Project Background

Part of the proposed Jacksonville Transportation Authority's, September service modification, would include combining resources from our WS1 and current Riverside Trolley routes. The proposal would save operating costs associated with both and provide improved trolley service beginning with a new early morning and continuing through to early evening hours. Additionally, the proposal would include a fare increase from $0.50 to $1.00 however; service will also be available on Saturday with less frequent service.

How would the service work?

The proposal for the Riverside Trolley service, on weekdays would have the service operating between downtown and St. Johns Avenue at the Herschel intersection. The modification would link Five Points, Avondale and downtown together, with a stop at St. Vincent's Medical Center. The service would start at 5:00AM and end at 7:30PM. Between 5:00AM and 10:30AM the service would operate with 30 minute frequency, then beginning at 11:00AM the service would operate with 15 minute frequency between 11:00AM and 2:30PM for those customers using the service for a lunch trip. From 2:30PM the service returns to 30 minute frequency up to 7:30PM.

Part of the proposed September service modification includes a new community shuttle connecting with the Trolley at St. Johns Avenue and Herschel for customers traveling south along Roosevelt to Ortega Boulevard and NAS.
Source: Kent Stover, JTA Fixed Route Service Planning Manager
Proposed Riverside Trolley Route Characteristics
- 5am - 7:30pm service (Monday - Saturday)
- 30 minute headways (Monday - Friday between 5am and 11am & 2:30pm and 7:30pm)
- 15 minute headways (Monday - Friday between 11am and 2:30pm)
- Fare increase from $0.50 to $1.00 each way
- A new community shuttle connection at St. Johns Avenue & Herschel for customers traveling as far south as NAS Jax.
Various Destinations Along Proposed Corridor
Downtown Jacksonville (Pearl, Forsyth, Laura Streets)
Water Street (Jacksonville Landing, Omni Hotel, TU Performing Arts Center, CSX, etc.)
Riverside Avenue (Times-Union, Haskell, Everbank, Blue Cross Blue Shield, Fidelity Campus)
Riverside Arts Market
Cummer Art Museum
Riverside Park
Five Points
Margaret Street
Riverside Memorial Park
Riverside Publix
St. Vincent's Medical Center
Park & King
St. Johns Avenue
Boone Park
Fairfax
Public Hearing
To make your voice heard, JTA will be hosting a public hearing on the proposed changes on Friday, July 23, 2010.
JTA is hosting a public hearing Friday, July 23 from 11 a.m. to 1 p.m. and from 4 - 6 p.m. at the JTA administrative offices at 100 N. Myrtle Avenue. The purpose of the hearing is to present proposed changes to the transit system (including Riverside Trolley) that go into effect September 6, 2010, and get public feedback.
Article by Ennis Davis