The Qualities of a Great Street
June 10, 2009
13 comments
Print Article
Great streets are created by a mix of characteristics in a compact setting that is well integrated into the urban environment which surround them.
...from Project for Public Spaces in NY:


Attractions & Destinations.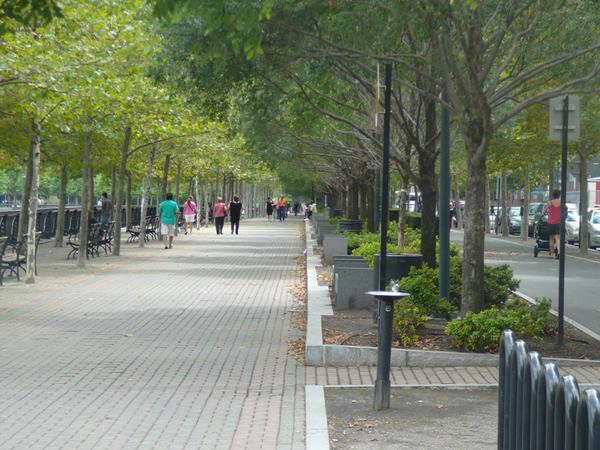 Having something to do gives people a reason to come to a place—and to return again and again. When there is nothing to do, a space will remain empty, which can lead to other problems. In planning attractions and destinations, it is important to consider a wide range of activities for: men and women; people of different ages; different times of day, week and year; and for people alone and in groups. Create an enticing path by linking together this variety of experiences.


Identity & Image.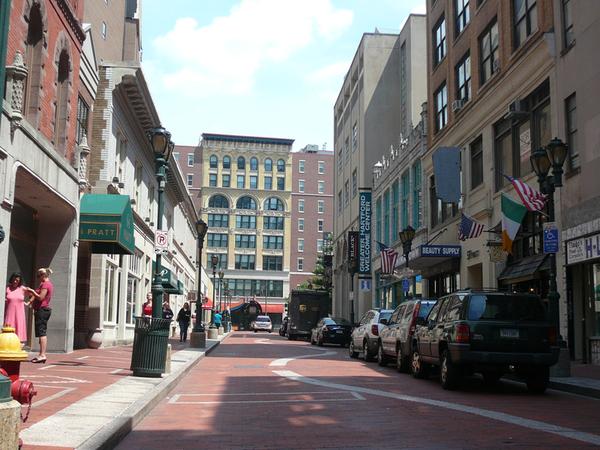 Whether a space has a good image and identity is key to its success. Creating a positive image requires keeping a place clean and well-maintained, as well as fostering a sense of identity. This identity can originate in showcasing local assets. Businesses, pedestrians, and driver will then elevate their behavior to this vision and sense of place.


Active Edge Uses.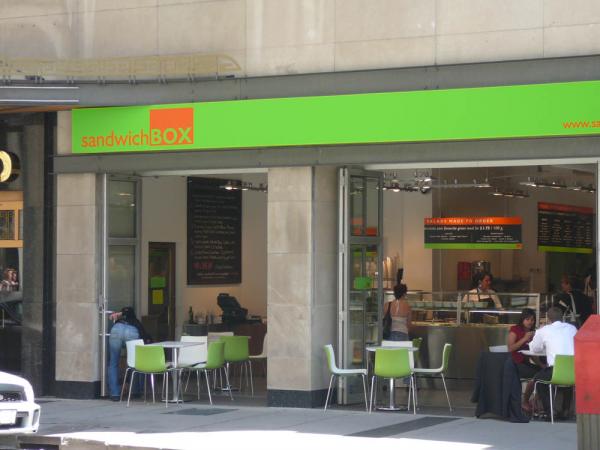 Buildings bases should be human-scaled and allow for interaction between indoors and out. Preferably, there are active ground floor uses that create valuable experiences along a street for both pedestrians and motorists. For instance, a row of shops along a street is more interesting and generally safer to walk by than a blank wall or empty lot. Sidewalk activity also serves to slow vehicular traffic. At the very minimum, the edge connection should be visual, allowing passers-by to enjoy the activity and aesthetics of the indoor space. These edge uses should be active year-round and unite both sides of the street.


Amenities.




Successful streets provide amenities to support a variety of activities. These include attractive waste receptacles to maintain cleanliness, street lighting to enhance safety, bicycle racks, and both private and public seating options—the importance of giving people the choice to sit where they want is generally underestimated. Cluster street amenities to support their use.


Management.




An active entity that manages the space is central to a street's success. This requires not only keeping the space clean and safe, but also managing tenants and programming the space to generate daily activity. Events can run the gamut from small street performances to sidewalk sales to cultural, civic or seasonal celebrations.


Seasonal Strategies.




In places without a strong management presence or variety of activities, it is often difficult to attract people year-round. Utilize seasonal strategies, like holiday markets, parades and recreational activities to activate the street during all times of the year. If a street offers a unique and attractive experience, weather is often less of a factor than people initially assume.


Diverse User Groups.




As mentioned previously, it is essential to provide activities for different groups. Mixing people of different race, gender, age, and income level ensures that no one group dominates the space and makes others feel unwelcome and out of place.


Traffic, Transit & the Pedestrian.




A successful street is easy to get to and get through; it is visible both from a distance and up close. Accessible spaces have high parking turnover and, ideally, are convenient to public transit and support walking and biking. Access and linkages to surrounding destinations must be a part of the planning process. Automobile traffic cannot dominate the space and preclude the comfort of other modes. This is generally accomplished by slowing speeds and sharing street space with a range of transportation options.


Blending of Uses and Modes.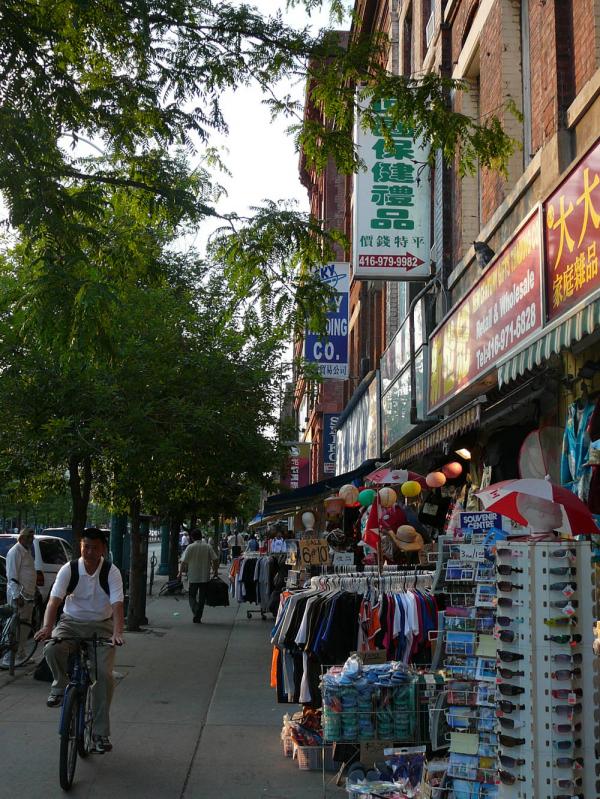 Ground floor uses and retail activities should spill out into the sidewalks and streets to blur the distinction between public and private space. Shared street space also communicates that no one mode of transportation dominates.


Protects Neighborhoods.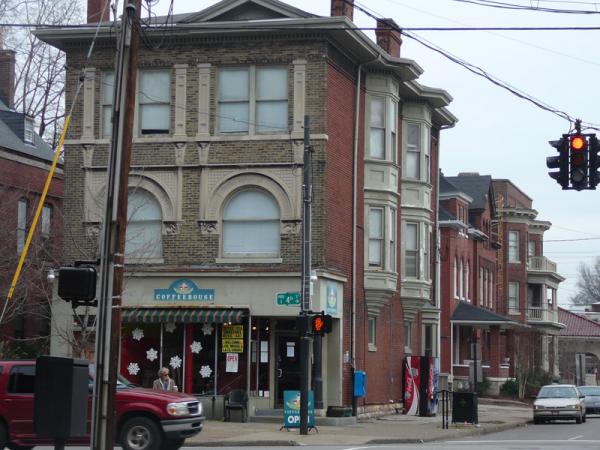 Great streets support the context around them. There should be clear transitions from commercial streets to nearby residential neighborhoods, communicating a change in surroundings with a concomitant change in street character.


On a side note: Project for Public Spaces may soon be putting its fingerprint on a local urban project in the coming months -- Welcome to Jacksonville!

http://improvingurbanplaces.ning.com/profiles/blogs/qualities-of-a-great-street

Photos by Metro Jacksonville