Ruins of Jacksonville: The Streetcar System
July 7, 2009
44 comments
Print Article
"When we predict that Jacksonville will become the metropolis of the South, it is made upon the favorable surrounding conditions, based upon the history of the past with the corroborating facts of the present." -1905 Jacksonville City Directory, Publisher's Remarks


Bay Street during the 1870's (above). By 1898, Jacksonville had 12 miles of streetcar lines in operation. In 1900, Jacksonville had three parks: Hemming Plaza, Riverside Park, and Springfield Park.




Springfield's Main Street in 1900.




Expanding the system. Laying track in 1901.




Bay Street in 1904.




Bay Street in 1908.





By 1910, the Main Street (originally Pine Street) line had been double tracked. The streetcar network had grown to 40 miles of track and the system had a universal transfer system in place.



More construction in 1910.


The South's Largest Cities 1910 (excluding Texas, DC and Maryland)

339,075 New Orleans (196.0 square miles)
223,928 Louisville (20.7)
154,839 Atlanta (25.7)
132,685 Birmingham (48.3)
131,105 Memphis (18.4)
127,628 Richmond (10.0)
110,364 Nashville (17.1)
67,452 Norfolk (5.6)
65,064 Savannah (6.3)
58,833 Charleston (3.8)
57,699 Jacksonville (9.3)

http://www.census.gov/population/www/documentation/twps0027/tab14.txt




Main Street in 1913.

By 1913, Jacksonville had 42.2 miles of streetcar lines. 13,828,904 passengers rode the system in 1912.




Forsyth Street in 1914.




Looking north down Hogan Street, near Hemming Park, in 1915. The Hogan Street line went north to State Street, where riders could access the growing streetcar suburbs of Durkeeville, Sugar Hill and Moncrief Park.




A streetcar on Riverside Avenue in 1915. The Riverside line took passengers from downtown to Riverside, Avondale and Ortega before terminating at NAS Jax.


The South's Largest Cities 1920 (excluding Texas, DC and Maryland)

387,219 New Orleans (178.0 square miles)
234,891 Louisville (22.4)
200,616 Atlanta (26.2)
178,806 Birmingham (49.0)
171,667 Richmond (24.0)
162,351 Memphis (23.4)
118,342 Nashville (18.0)
115,777 Norfolk (7.5)
91,558 Jacksonville (15.4)
83,252 Savannah (7.0)
77,818 Knoxville (26.7)

http://www.census.gov/population/www/documentation/twps0027/tab15.txt




A line of people leaving the Jacksonville Teminal waiting to catch a Bay Street streetcar into downtown in 1921.




Another photo of Bay Street, near the Jacksonville Terminal, in 1921.





Above and Below: Two different views of the intersection of Bay and Broad Streets.



Median running down a two-way Forsyth Street.




The Jacksonville Traction Company's trolley barn on Riverside Avenue (demolished for the construction of the current Acosta Bridge ramps).

In 1925, leading industries in Jacksonville include ship building, lumber and cigar manufacturing. The port, which is the deepest on the South Atlantic Coast, specializes in lumber, cotton, phosphate, cigars, sugar, fruits and vegatables.





Connectivity: The Jacksonville Terminal in 1926. Travelers coming into or leaving Jacksonville could use the streetcar system to access the train station.




A view near the intersection of Forsyth & Main.

In 1930, Jacksonville is known as the "Gateway City of the South." 129,540 people call Jacksonville home and 97.8% are native born. The city has 23 parks that total up to 350 acres. 12,000 people pass through the Jacksonville railroad terminal daily. In addition, the streetcar system has grown to a network of 59 miles of track.

The South's Largest Cities 1930 (excluding Texas, DC and Maryland)

458,762 New Orleans (196.0 square miles)
307,745 Louisville (36.0)
270,366 Atlanta (34.8)
259,678 Birmingham (50.3)
253,143 Memphis (45.7)
182,929 Richmond (24.0)
153,866 Nashville (26.0)
129,710 Norfolk (28.0)
129,549 Jacksonville (26.4)
119,798 Chattanooga (16.2)
110,637 Miami (43.0)

http://www.census.gov/population/www/documentation/twps0027/tab16.txt




A group of businessmen pose for a photograph inside a streetcar.


"It is one of the most cosmopolitan cities in the Southeast, piquant and serious, up-to-date as New York, with a background of ancient America.
Jacksonville City Directory, 1932-33 page 13.




A streetcar on Forsyth.





They say all good things must come to an end. Replaced by buses, Florida's largest streetcar system would cease operation in 1936 taking a portion of the urban core's heart with it.





1936 was the first year that the grand streetcar system is no longer mentioned in the annual city directory. Over the years, the streetcar would fade into memory.





Remnants of the Jacksonville Traction Company's era

Although the streetcar is long gone, remnants of this impressive mass transit system can be found all over the urban core.




The rain waters of last year's Tropical Storm Fay reveal a little history under Oak Street.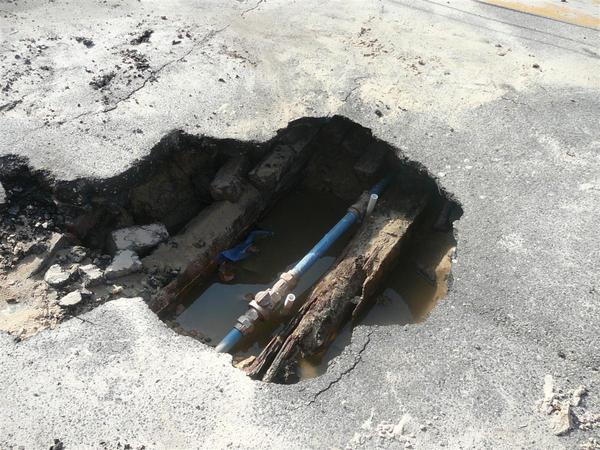 The Myrtle Avenue Subway. Streetcars once traveled down the middle of this street to access the streetcar suburbs of Brooklyn, North Riverside and Lackawanna.





Abandoned commercial buildings along the former Myrtle Street line.




The former location of streetcar tracks can be seen in the middle of Avondale's Aberdeen Street.





The streetcar once crossed the Ortega River Bridge to reach Ortega and NAS Jax.





Former streetcar right-of-way next to Roosevelt Blvd. This line terminated at Murray Hill's First Block (Edgewood Avenue).





The Park and King commercial street was served by streetcars at both ends. One line down Oak Street and another along Post Street.


Oak Street: Although the streetcar line has left us, Riverside's Oak Street remains lined with a number of transit oriented buildings that were constructed in the early 20th century because of its presence.




Although streetcar lines never ran through the heart of Five Points, the Oak Street line was only a block away. The dense collection of commercial buildings on Lomax suggests this strip was Five Point's main connection to the streetcar system.




Asa Philip Randolph (Florida Avenue), was once the location of the Eastside's streetcar line.





Remnants of former track on 7th Street near Tallyrand Avenue.



This image illustrates the extent of Jacksonville's city limits in the 1930's and the location of the city's streetcar lines in green.


A drive down the streets of the urban core reveals that most of the city's historic walkable commercial districts have a direct connection with the now defunct streetcar system. This should help validate the nationwide push to invest in streetcar networks to serve as a catalyst for infill economic development.

In a quest to decide what Jacksonville wants to be, it may be time for this city to roll back the clock and restore what was once one of the South's most impressive mass transit systems.

Article by Ennis Davis

Historic images from the Florida Photographic Archives