JTA's Transit Initiatives
February 20, 2009
17 comments
Print Article
Although it is no master plan, it's the closest thing to one that JTA has offered up to date. If dreams can become reality, Jacksonville could have a regional mass transit system that includes commuter rail, light rail, streetcars and waterborne transit.
SYSTEM REDESIGN

WHAT IS SYSTEM REDESIGN?

Redefining our approach to create a market driven transit system that serves our community by connecting people to where they want to go, when they want to go, in the most efficient manner possible.

HOW WILL WE ACCOMPLISH OUR GOAL?

-Reduce the number of large buses from downtown and enhance mobility by better utilizing the Skyway and promote the use of the trolley system to improve circulation.

-Replace large buses in the neighborhoods and introduce smaller community shuttles with enhanced service serving both a fixed route and a more personalized demand-response feature.

-Create satellite hubs throughout the region, offering better connectivity to destination points without the need to travel to a downtown transfer station.

-Develop new Park-n-Ride facilities and additional express and high-frequency transit service  along major travel arteries.

-Enter into more partnerships with employers, colleges and universities and neighborhoods and create specialized service for their markets.

-Improve passenger amenities through enhanced shelters, traveler information and schedules, new technologies such as transit signal priority and next bus arrival information, and introducing "green" vehicles and transit stations.

-Plan and develop future transit systems to create a regional multi-modal transit network including commuter rail, rapid transit, waterborne, and streetcar.

http://www.jtafla.com/RTS/showPage.aspx?Sel=199
Moving Forward
Charlotte LYNX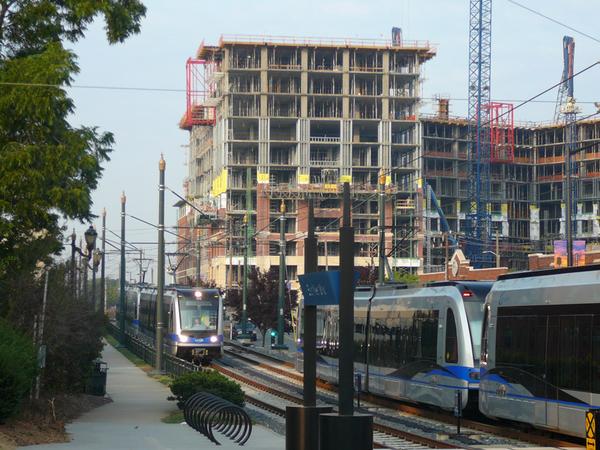 Everyone knows that Rome was not built in a day.  Charlotte started with a 1.8-mile heritage streetcar line along former Norfolk Southern tracks between Uptown and South End in 1996. 
The success of the initial six month trial period, where service ran only on weekend evenings, laid the groundwork for Charlotte's recently completed LYNX light rail line. 
Today, Charlotte is enjoying infill and economic investment, while it continues to push forward with a region-wide transit system where rail serves as the transit spine.
Houston METROrail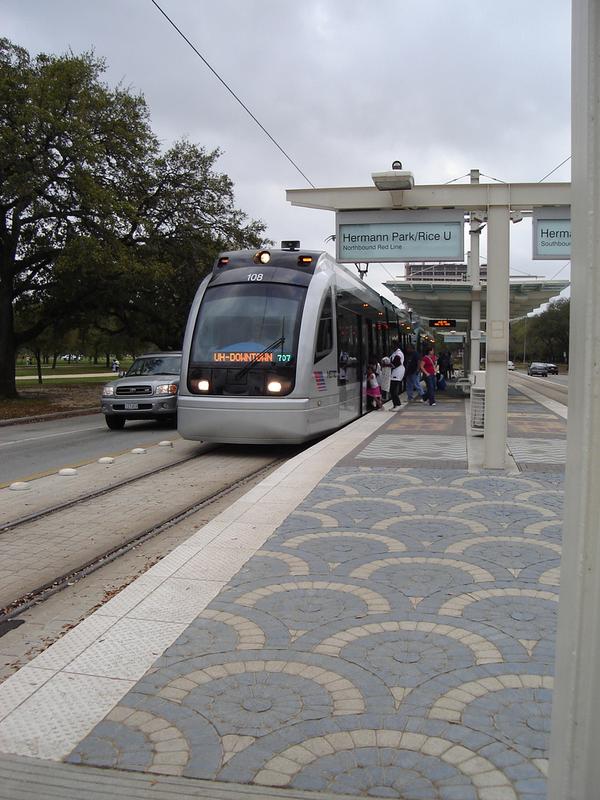 Despite heavy opposition from the State of Texas and no federal help, Houston moved forward and opened a 7.5-mile light rail in 2004.  Five years later, this line now ranks as the eleventh-most traveled light rail line in the United States with the second highest ridership per track mile, despite its host city being known for sprawl.  This success has led to citizens repealing a federally-backed BRT proposal and replacing it with additional proposed light rail corridors.
Phoenix Metro
In 2008, Phoenix's Metro light rail line opened with great fanfare.  However, it is only the first of several lines the community hopes to have online by 2025. 
Jacksonville ???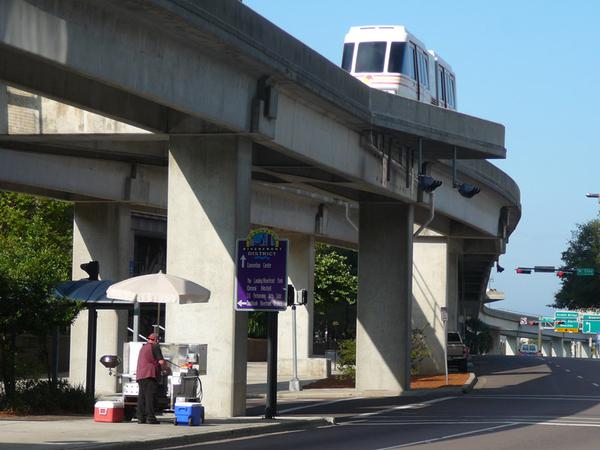 In Jacksonville, it has taken over 40 years to complete the I-295 Beltway.  The incomplete Skyway system originates from a transit vision from the early 1970s.  Implementing a long term mass transit master plan may take just as long. 
However, recent examples have shown us that investing in rail-based solutions increases transit ridership, spurs economic development, and shifts regional growth patterns to cluster around transit corridors. JTA should embrace the use of available local funding sources to move forward with an initial rail corridor segment as an early part of the system redesign process.
For those interested in suggesting ways for JTA to immediately improve their system, a series of public workshops will be held February 23 - March 11, 2009.


JTA Notice for Public Hearing and Workshops

As part of our fixed route bus system redesign and to meet financial constraints, the Jacksonville Transportation Authority is currently in the process of evaluating our entire fixed route system. Several service modifications are being considered for implementation this May. To minimize the impact to our valued customers, the Jacksonville Transportation Authority will host six public workshops and a public hearing to collect your suggestions/comments before any service modifications become final. All recorded comments from the workshops will be included in the public hearing report.

Public Workshops:

Monday, February 23, Meeting: 5-7 p.m.
FCCJ Deerwood, Room B1204
9911 Old Baymeadows Rd.
Jacksonville, FL  32208

Wednesday, February 25, Meeting: 4-6 p.m.
Gateway Shopping Center
5258-12 Norwood Avenue
Jacksonville, FL  32223

Monday, March 2, Meeting: 5-7 p.m.
Southeast Public Library
10599 Deerwood Park Blvd.
Jacksonville, FL 32256

Wednesday, March 4, Meeting: 5:30-7:30 p.m.
Jacksonville Beach City Hall
11 North Third Street
Jacksonville Beach, FL 32250

Thursday, March 5, Meeting: 4:30-6 p.m.
FCCJ Kent Campus, Room D-120  
3939 Roosevelt Blvd.
Jacksonville, FL  32205

Wednesday, March 11, Meeting: 5:30-7:30 p.m. 
South Mandarin Library
12125 San Jose Blvd.
Jacksonville, FL  32223

Public Hearing:

Thursday, March 12, 2009
Meeting: 11 a.m.-1 p.m. & Meeting: 4-6 p.m.
FCCJ Downtown Campus, Room A1068
601 W. State Street
Jacksonville, FL 32202
http://www.jtafla.com/News/showPage.aspx?news=39
Article by Ennis Davis