Urban Neighborhoods: Woodstock & Allendale
August 4, 2009
11 comments
Print Article
Surrounded by several rail yards, Woodstock was platted in 1917. Throughout the neighborhood's history, it has been a working class community complementing nearby industrial facilities on Jacksonville's Westside. Today, Metro Jacksonville takes a look in and around Woodstock.
The working class neighborhoods of Woodstock and Allendale are located on the west side of Jacksonville, near the intersection of Edgewood Avenue and Beaver Street.





Paxon School for Advanced Studies (PSAS)


Paxon High School was originally named Paxon Field Junior-Senior High School when it was built in 1954. It included 7th through 12 grades until 1957, when Paxon Junior High was built nearby. Paxon became a college preparatory school and an International Baccalaureate school in 1996 and is now one of the top high schools in the nation.
Students walk from Paxon High School in 1958.
According to the College Board's Advanced Placement Report to the Nation, Paxon High School has one of the strongest math and science Advanced Placement programs in the State of Florida. Because of this outstanding accomplishment, Paxon is one of a select group of Florida schools invited to apply for for the Siemens Advanced Placement High School Award. Only about 10-15 schools per state have been invited to apply.
Melson Avenue, near Paxon High School in 1958.
The site where the school was built was Paxon Air Field, where Elizabeth "Bessie" Coleman was killed in a plane accident in 1926. Coleman was the first African American (male or female) to become an airplane pilot, and the first American of any race or gender to hold an international pilot license. Paxon Field was probably Jacksonville's first airfield, with the exception of the beaches. The Navy used the (grass) airfield for training during World War II, but eventually declared the site excess in January 1947.
http://paxon64.com/history/index.htm
Bessie Coleman: First internationally licensed woman pilot
On June 15, 1921 Bessie Coleman became the first African-American woman to earn a aviation pilot's license in the world - and the first African-American woman to earn an international aviation license from the from the Federation Aeronautique Internationale.

A native of Texas, she went to France to get her pilot's license because of the bigotry of those in U.S. aviation who opposed her training because she was a woman and because she was black. No black U.S. aviator would train her either.

A native of Texas, Coleman learned to speak French and saved enough money to go to France. It was not simple but she got through it and fulfilled her dream of flying. On her return to the U.S. Coleman opened a flight school in Chicago and taught other black women to fly as well as doing the usual (for the time) barnstorming in air circuses to keep flying.

"Queen Bessie," as she was known was a highly popular draw for the next 15 years. However, on April 30, 1936, while practicing for a show in Orlando, Fla., the controls on her plane jammed and her plane crashed to the ground killing her instantly.
http://www.ctie.monash.edu.au/hargrave/coleman_bio.html
On April 30, 1926, Coleman, at the age of thirty-four, was in Jacksonville, Florida. She had recently purchased a plane in Dallas, Texas and had it flown to Jacksonville in preparation for an airshow. Her friends and family did not consider the aircraft safe and implored her not to fly it. Her mechanic and publicity agent, William Wills, was flying the plane with Coleman in the other seat. Coleman did not put on her seatbelt because she was planning a parachute jump for the next day and wanted to look over the cockpit to examine the terrain. About ten minutes into the flight, the plane did not pull out of a planned nosedive; instead it accelerated into a tailspin. Coleman was thrown from the plane at 500 feet and died instantly when she hit the ground. William Wills was unable to gain control of the plane and it plummeted to the ground. Wills died upon impact and the plane burst into flames. Although the wreckage of the plane was badly burned, it was later discovered that a wrench used to service the engine had slid into the gearbox and jammed it, causing the plane to spin out of control. Experts noted at the time that gears in more modern planes had a protective covering — an accident like this need not have happened.

Her funeral in Jacksonville, Florida on May 2, 1926 was attended by 5,000 mourners. Many of them, including Ida B. Wells, were prominent members of black society. Three days later, her remains arrived in Orlando, Florida, where thousands more attended a funeral at the city's Mount Zion Missionary Baptist Church. Her last journey on May 5 was to Chicago's Pilgrim Baptist Church. An estimated 10,000 people filed past the coffin all night and all day. After funeral services, she was buried in the Lincoln Cemetery.
http://en.wikipedia.org/wiki/Bessie_Coleman
Paxon Field / Williams Airport, Jacksonville, FL
A 1943 US Government aerial photo of Paxon Field, from the UF Online Library
The earliest depiction of Paxon Field which has been located

was on the 1929 Rand-McNally "Standard Map of GA with Air Trails" (courtesy of Chris Kennedy).

Tom Edwards recalled, "Paxon Field was owned by my grandmother Lily Fay Melson Paxon who married Edward Paxon.

My father, Wilber Edwards, used to collect rent for the field in the 1930's from the airport operator."

According to Brian Rehwinkel, "I do not know if the airfield was used continually from the 1920s through the 1930s.

Of course Jacksonville opened a new airport (Jacksonville Municipal Airport) in 1927 -

which certainly would have diminished the role of Paxon Field).

However, according to Army Corps of Engineer records,

the U.S. Department of Agriculture bought 173.5 acres of land at the site in August of 1935

(I do not know the purpose for which the USDA bought the land)."

The use of the site as an airfield may have ended for some period of time after it was purchased by the USDA,

as Paxon Field was not listed among active airfields in The Airport Directory Company's 1937 Airports Directory (courtesy of Bob Rambo).

Brian Rehwinkel continued, "By March 1941, the land was transferred to the Navy

for use as an outlying airfield for Jacksonville NAS & the training command.

The Navy used the (grass) airfield for training during WW2."
For more: http://www.airfields-freeman.com/FL/Airfields_FL_Jax_NW.htm
Around Woodstock & Allendale
The intersection of Allendale's Melson Avenue and 12th Street in 1949.
Woodstock Park
Deeded to the City in 1927, and filled with towering pine trees, Woodstock Park is a 15.8 acre public space in the lower central section of the neighborhood.
Fire Station No. 17, in Woodstock Park in 1953.
Public School No. 17 is a short distance away from Woodstock Park.
Residential Woodstock & Allendale
The residential side of this community are dominated with various styles of architecture. However, most structures are modest in size.
Allendale's Melson Avenue features a strip of businesses that cater to the needs of the surrounding community.
Beaver Street
Beaver Street forms the southern border of Woodstock. Once the main thoroughfare into downtown Jacksonville from the west, Beaver is a commercial and industrial corridor in need of revitalization.
The Woodstock Diner on Beaver Street in 1948.
Modern 1964-World's-Fair-style architecture influenced the design of the Cathedral of Faith C.O.G.I.C. church at 2591 West Beaver. Founded in 1897 by Elder Charles Harrison Mason, The Church of God in Christ (COGIC), a Pentecostal body, emphasizes holiness as essential to the salvation of mankind, and frequently practices Divine Healing.
www.drivetheost.com/florida.html
Edgewood Avenue
Edgewood Avenue forms the west border of Woodstock and Allendale. In many ways, Edgewood is a thoroughfare that divides walkable oriented development to the east, from suburban development on the west.
The intersection of Edgewood and Broadway Avenues in 1957.
McDuff Avenue
The eastern border of Woodstock & Allendale is formed by McDuff Avenue. McDuff provides local residents with direct access to the CSX Moncrief railyard, the old massive West Jacksonville yard,
Lackawanna
and
Riverside
.
McDuff Avenue railroad crossing, just south of Beaver Street in 1948.
The Jacksonville Kennel Club may be Woodstock's largest potential redevelopment site. The McDuff Avenue greyhound racing track, a neighborhood fixture since 1935, shut down for good last month.
The venerable greyhound racing track, which first opened its doors in 1935, is now closed. Jacksonville Greyhound Racing officials said they're considering their options on the McDuff Avenue facility, which still houses the greyhounds that run at the Orange Park Kennel Club.

"There are some things in the works," Matthew Kroetz, CEO of Jacksonville Greyhound Racing, said without being specific, though it would not likely involve greyhound racing.

The Jacksonville track was for decades the area's most popular parimutuel facility, then became part of a First Coast greyhound racing circuit when tracks in Orange Park and St. Johns were built. The St. Johns track was eventually converted to a simulcast facility (no live racing, but patrons can bet on races from other facilities). Two years ago, because of construction concerns and changing demographics, live racing ended at the Jacksonville Kennel Club, but the building remained open for simulcasting.

Last month, the track quietly closed for good.
http://www.jacksonville.com/sports/other_sports/2009-07-30/story/jacksonville_kennel_club_shuts_doors
Economic GeneratorAnchor Glass Container Corporation
Woodstock is the home of Florida's only glass bottle manufacturing facility. Anchor's 83-year-old facility manufactures 2.7 million beer bottles a day for Anheuser-Busch. Economic development data suggests that Anchor Glass pumps $118.8 million annually into the local economy.
http://www.oops-web.com/USERS/users.html
http://www.bizjournals.com/jacksonville/stories/1997/05/05/newscolumn5.html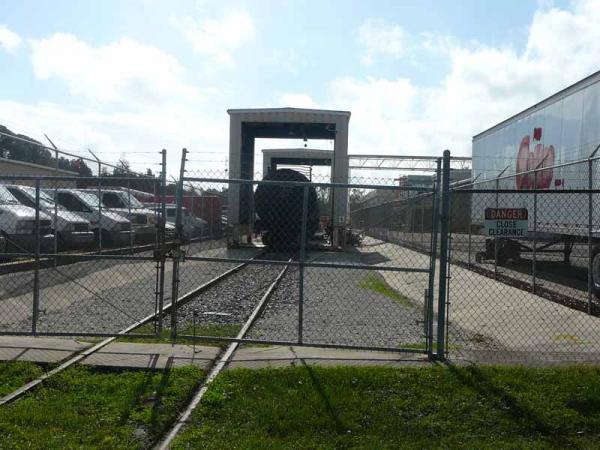 Woodstock is also the home to Coca-Cola's Jacksonville bottling facility. The Woodstock location opened in 1968, replacing Coca-Cola's plant in the Springfield Warehouse District.
http://www.ca-yd.com/images/jaxcomp/misc/jaxco_cctimeline.gif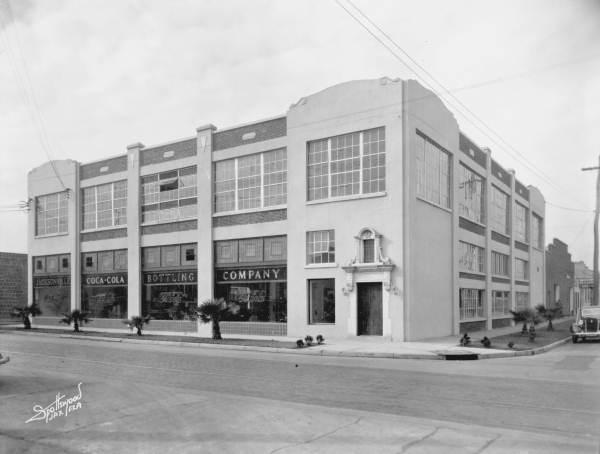 The Springfield bottling facility operated from 1927 - 1967.
Fruit Growers Express (FGE)
The Fruit Growers Express Company was formed in 1920, as the outgrowth of a government antitrust suit against the Armour Packing Company, which had operated a large fleet of refrigerated cars. The Chicago & Eastern Illinois, Norfolk & Western, and New York, New Haven, & Hartford railroads had a proprietary interest in the FGE, which had its headquarters in Washington, DC, and its major shops at Indiana Harbor, IN, Alexandria, VA, & Jacksonville, FL.
For full FGE Story visit: http://www.flarr.com/fgeco.htm
FGE's Jacksonville rail car repair shops is still in operation just north of Woodstock.
Norfolk Southern Railway
The Norfolk Southern Railway (reporting mark NS) is a major Class I railroad in the United States, owned by the Norfolk Southern Corporation. With headquarters in Norfolk, Virginia, the company operates 21,500 route miles in 22 eastern states, the District of Columbia and the province of Ontario, Canada. The most common commodity hauled on the railroad is coal from mines in Kentucky, Pennsylvania, Tennessee, Virginia and West Virginia. The railroad also offers an extensive intermodal network in eastern North America. The current system was formed in 1982 with the creation of the Norfolk Southern Corporation, a holding company, and on December 31, 1990, the Southern Railway was renamed Norfolk Southern Railway, and control of the Norfolk and Western Railway was transferred from the holding company to the Norfolk Southern Railway. In 1999, the system grew substantially with the acquisition of over half of Conrail.
http://en.wikipedia.org/wiki/Norfolk_Southern_Railway
Norfolk Southern's Simpson Yard is located just north of Woodstock, along Old Kings Road.
CSX Transportation
CSX Transportation (reporting mark CSXT) is a Class I railroad in the United States, owned by the CSX Corporation and headquartered in Jacksonville, Florida. It is one of the three Class I railroads serving most of the East Coast, the other two being the Norfolk Southern Railway and Canadian Pacific Railway. This railroad also serves the Canadian provinces of Ontario and Quebec.
http://en.wikipedia.org/wiki/CSX_Transportation
Like FGE's repair shops and Norfolk Southern's Simpson Yard, CSX's Moncrief Yard is also located along the northern border of Woodstock.
Like the city in general, Woodstock is a neighborhood blessed with great bones. The community has gridded streets and a centralized location convenient to Interstates 10 & 295, Downtown, and rail lines. In addition to this, after 92 years in existence, there is still a vibrant mix of industrial and rail-based companies operating in the immediate vicinity. As Jacksonville strives to repopulate the urban core with infill development, Woodstock is a community that should be considered as an alternative to sprawl oriented development.
Article by Ennis Davis