Urban Parks: Balis Park
September 29, 2008
3 comments
Print Article
Balis Park, anchoring the heart of San Marco Square, is a successful example of a pocket park.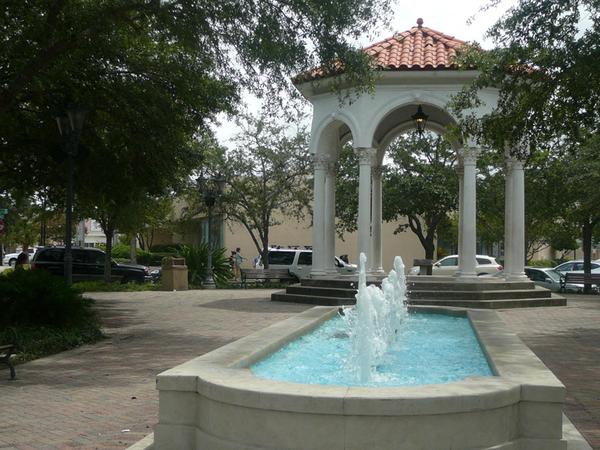 Balis Park is located in the middle of The Square at San Marco – a commercial district in south Jacksonville. Development of the San Marco subdivision began in 1925, and one of the first commercial structures (completed in early 1927) was a quaint, Spanish-style Gulf service station, in the middle of the Square.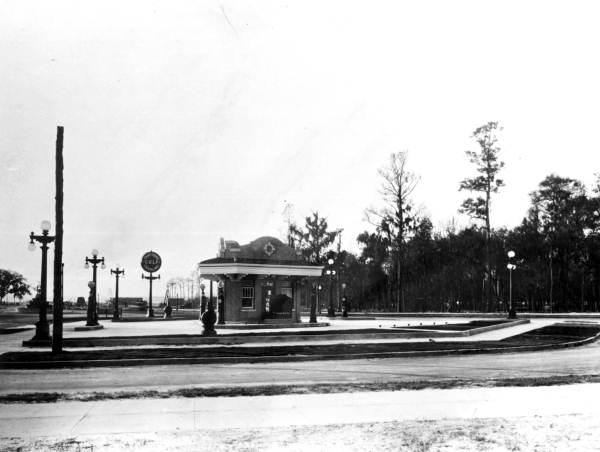 The original Gulf Oil service station
Gulf Oil later replaced the station with a modern version, and the City purchased the parcel in 1984 for development as a park – which the San Marco Preservation Society and local merchants envisioned as a center piece for the Square. Sheffield and his wife Abla Balis were longtime residents of San Marco, and Mrs. Balis funded the park's development, in memory of her husband who passed away in 1976. The dedication ceremony took place in January 1988, and later improvements included a sound system, the bronze sculpture Windy Days, and landscaping, which were funded by the estate of Abla Balis and the City.
http://apps2.coj.net/parksinternet/parkdetails.asp?parkid=27
 
Balis Park is located at 1999 San Marco Boulevard.
Photo Tour by Ennis Davis