Elements of Urbanism: Grand Rapids
September 4, 2008
20 comments
Print Article
Grand Rapids, known as the Country's Furniture City, shines as Michigan's strongest metropolitan economy.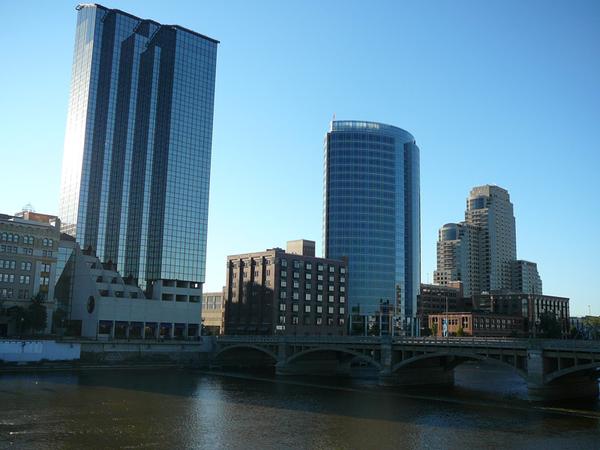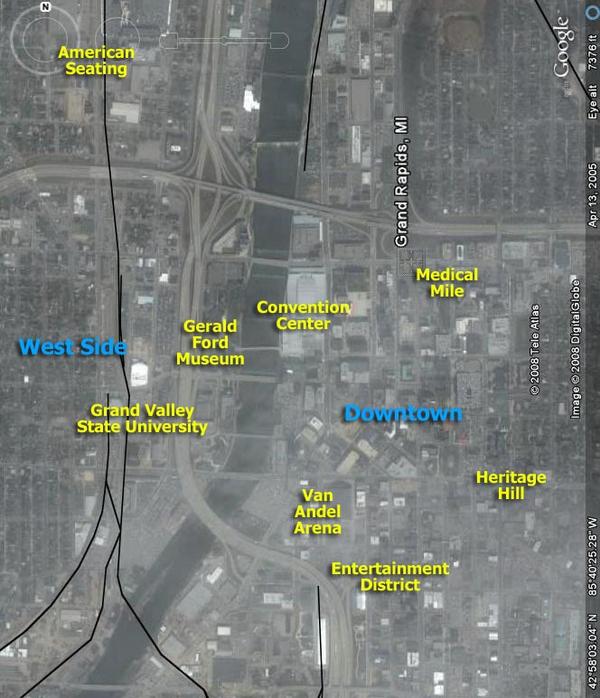 Tale of the Tape:
Grand Rapids Population 2007: 124,563 (City); 776,742 (Metro); 1,323,095 (Combined Statistical Area "CSA") - (incorporated in 1850)
Jacksonville Pop. 2007: 805,605 (City); 1,300,823 (Metro); Jax does not have a "CSA" - (incorporated in 1832)
http://www.boston.com/news/nation/articles/2008/07/09/population_of_us_cities_2007/
City population 1950: Jacksonville (204,517); Grand Rapids (176,515)
http://www.census.gov/population/www/documentation/twps0027/twps0027.html
Urban Area Population (2000 census)
Grand Rapids: 539,080 (ranked 67 nationwide)
Jacksonville: 882,295 (ranked 43 nationwide)
Urban Area Population Density (2000 census)
Grand Rapids: 2,094.7
Jacksonville: 2,149.2
City Population Increase from 2000 to 2007
Grand Rapids: -4,173 (+0.1 since 2006)
Jacksonville: +69,988
Tallest Building:
Grand Rapids: River House Condominium - 412 feet (currently under construction)
Jacksonville: Bank of America Tower - 617 feet
Ties to the Furniture Industry:
Grand Rapids: During the late 19th century, the city became the premier furniture manufacturing city of the United States.  Today, its still considered a world leader in the production of office furniture.
Jacksonville: Sparks from a mattress factory in LaVilla led to what became known as the Great Fire of 1901.
Urban infill obstacles:
Grand Rapids: An elevated freeway parallels the Grand River.
Jacksonville: State & Union Streets cut off Downtown Jacksonville from Springfield.
Common Downtown Albatross:
Both downtown retail sectors have not had much success with suburban competition.
Medical Mile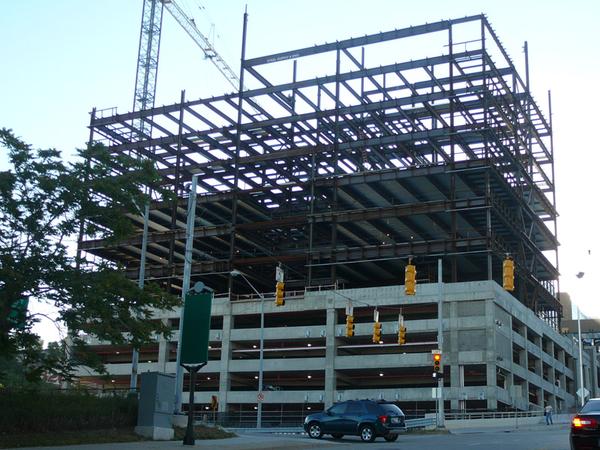 Grand Rapids Medical Mile is approximately a mile of medical-related development in the Hillside District of downtown Grand Rapids, Michigan, bordering both sides of Michigan Street. It has also been referred to as Grand Rapids Medical Corridor, Michigan Street Medical Corridor, Health Hill, Medical Hill, and Pill Hill, among other names. It was started in 1996 with the founding of the Van Andel Institute by Jay and Betty Van Andel. It has since expanded to include the Grand Rapids Community College's Calkins Science Center across Bostwick Avenue, Spectrum Health's Butterworth Hospital complex, and Michigan State University Secchia Center Medical School, among other facilities in the area.
http://en.wikipedia.org/wiki/Van_Andel_Institute#Van_Andel_Institute
Downtown Mall:
Grand Rapids: Downtown Grand Rapids does not have a mall.
Jacksonville: The Landing - an indoor/outdoor festival marketplace that turns its back to the downtown core.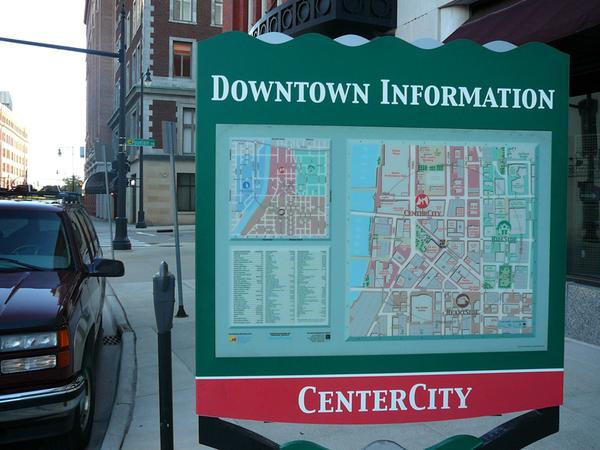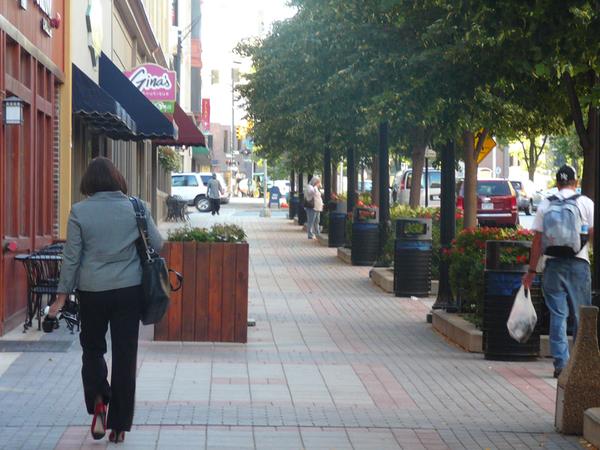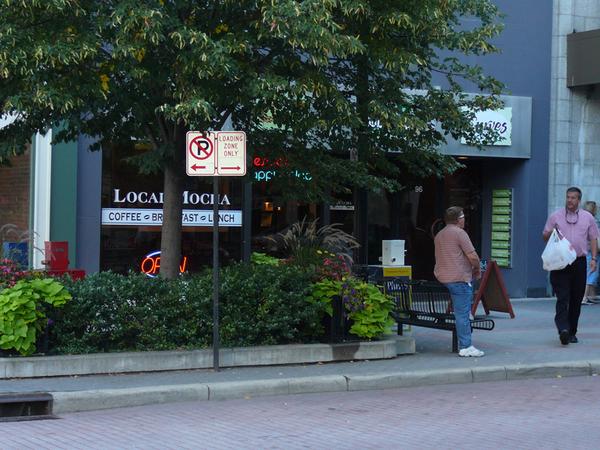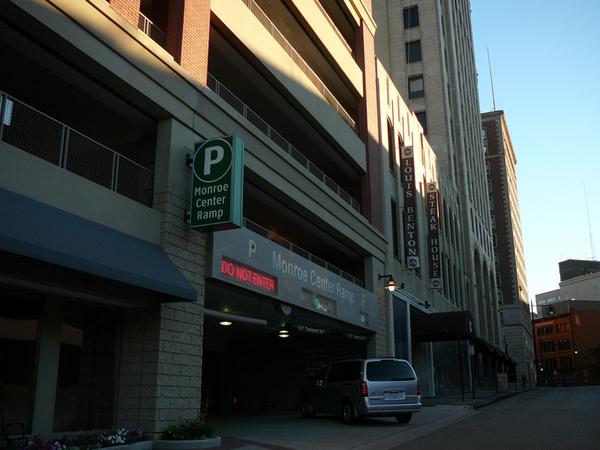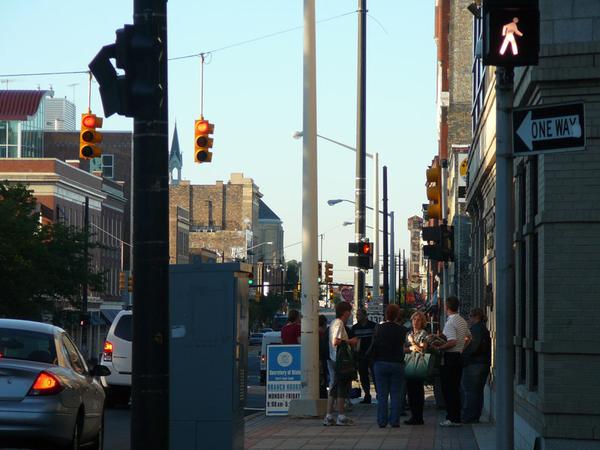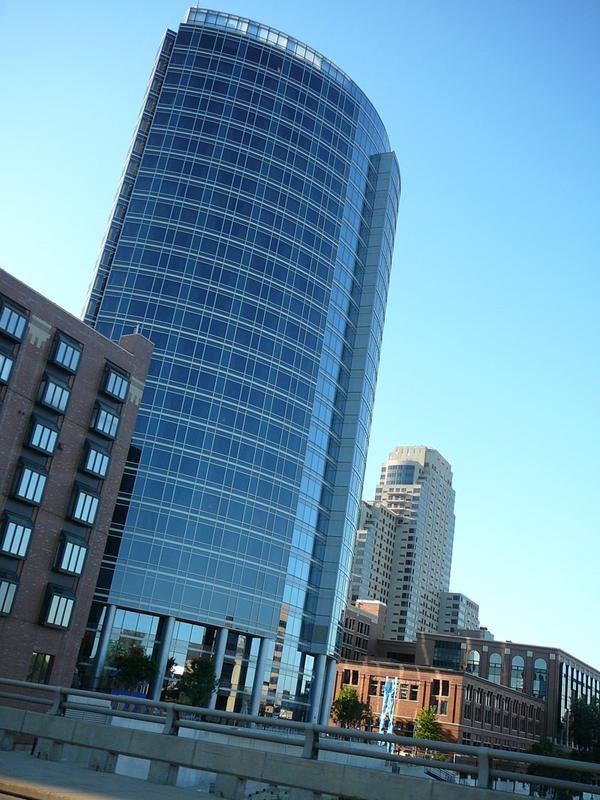 Downtown Fortune 500 companies:
Grand Rapids: There are no Fortune 500 companies within the city limits of Grand Rapids
Jacksonville: CSX (261), Fidelity National Financial (435), Fidelity National Information Services (481)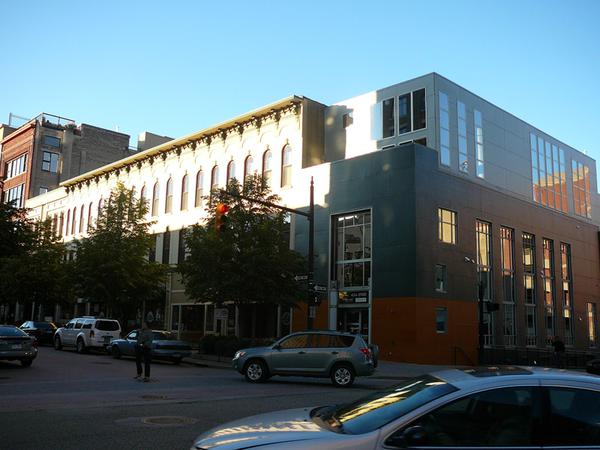 Best complementing asset:
Eastown & Heritage Hill Historic District - Eastown is Grand Rapids' answer to Jacksonville's Five Points.  Heritage Hill is the city's oldest residential district and is very similar to Riverside/Avondale.  Both of these neighborhoods are directly connected to Downtown Grand Rapids.
 
DeVos Place Convention Center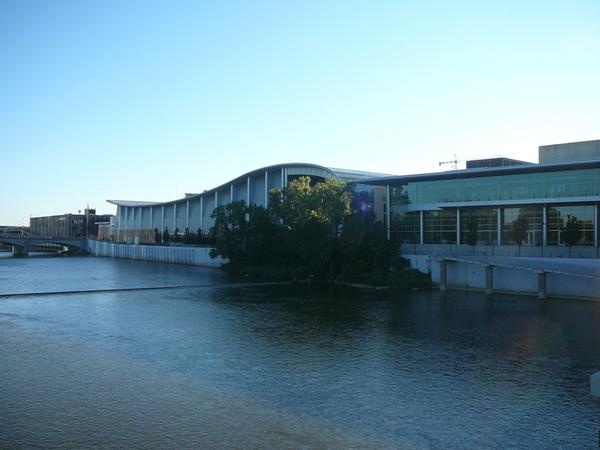 DeVos Place Convention Center, erected in 2003 on the Grand River in downtown Grand Rapids, Michigan is a multi-purpose convention center. It is named for Richard DeVos, who donated $20 million towards its construction. It features over 1 million square feet of space on a 13 acre site, including a 160,000 square foot full service Exhibit Hall. The convention center is owned by the Grand Rapids-Kent County Convention/Arena Authority and managed by SMG.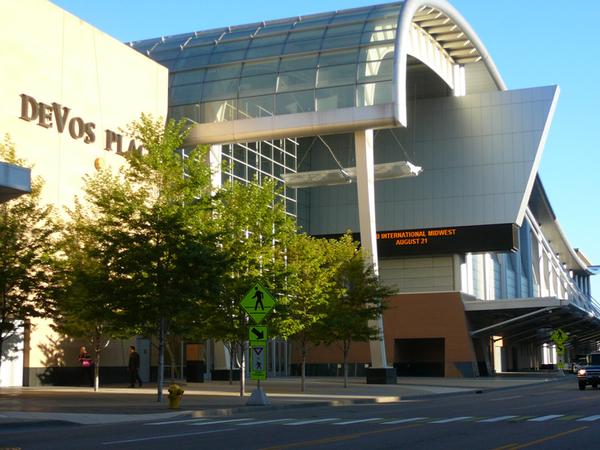 Convention Center Exhibition Space:
Grand Rapids: DeVos Place Convention Center (yb. 2003) - 160,000 square feet
Jacksonville: Prime F. Osborn III Convention Center (1986) - 78,500 square feet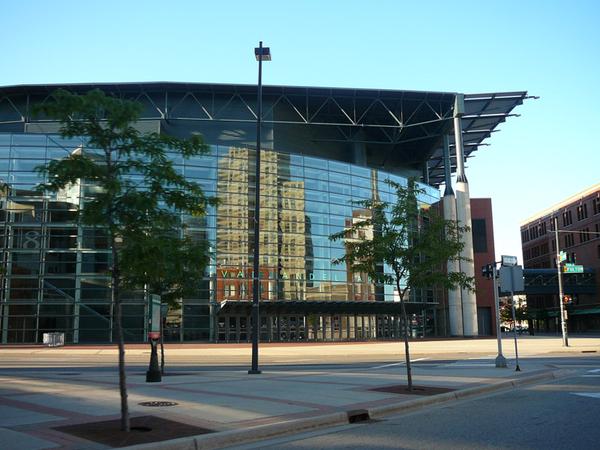 The Van Andel Arena is a 10,834-seat multi-purpose arena in Grand Rapids, Michigan. After a $75 million construction effort, the arena opened on October 8, 1996 and since has attracted more than five million patrons. It is home to the Grand Rapids Griffins ice hockey team, and the Grand Rapids Rampage Arena football team. It was also home court of the now defunct Grand Rapids Hoops basketball team.
Grand Rapids: Van Andel Arena - 10,834 seats
Jacksonville: Veteran's Memorial Arena - 16,000 seats


Dowtown Entertainment District
Grand Rapids: Ionia Street - this district contains several restaurants, bars and lofts adjacent to the Van Ardel Arena
Jacksonville: Bay Street - four bars spanning three blocks, with the Florida Theater as a nearby anchor.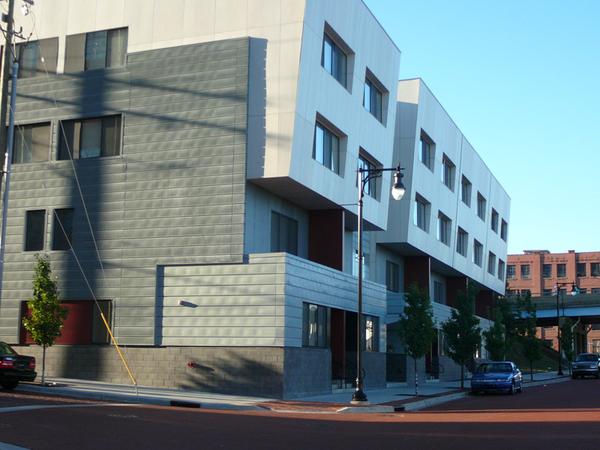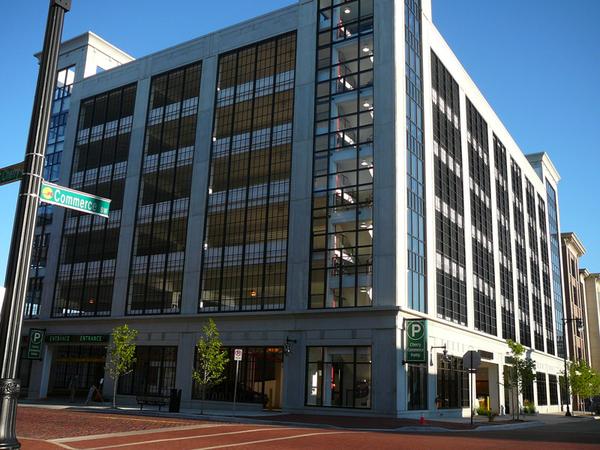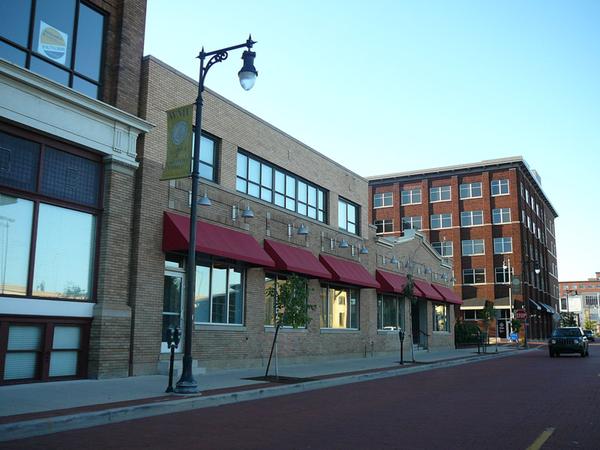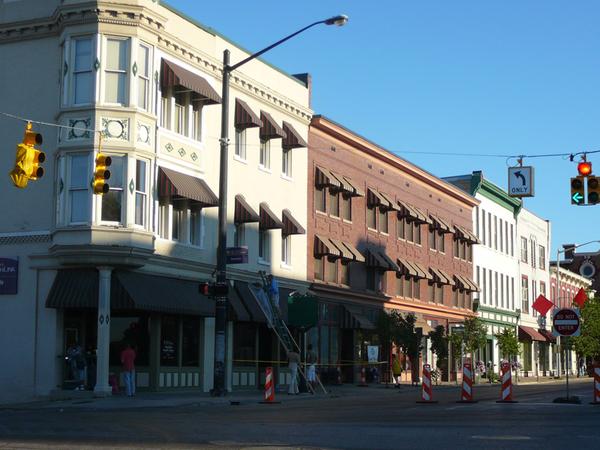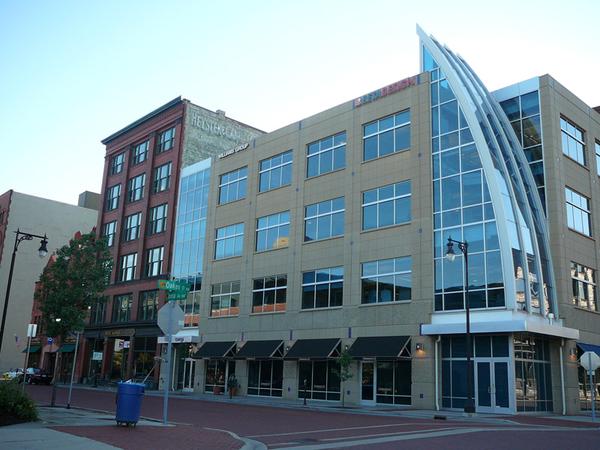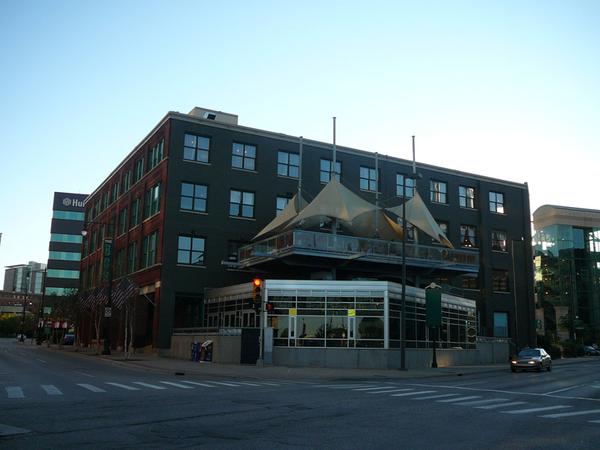 Created from an old warehouse in the late 1990's around the time of the opening of the Van Andel Arena, the B.O.B. (Big Old Building) is a popular collection of restaurants, bars, clubs and entertainment.
The West Side
Today, the West Side—bounded generally by Leonard Street on the north, John Ball Park on the west, Fulton on the south, and the Grand River to the east—is rallying once again and years of several setbacks. Three neighborhood associations—John Ball Park Community Association, South West Area Neighbors (SWAN), and West Grand Neighborhood Organization—and four business districts—Stockbridge, West Leonard, West Fulton, and a retail/office/manufacturing corridor along Broadway have the neighborhood moving forward.
About the Westside - www.rapidgrowthmedia.com/features/westmoving.aspx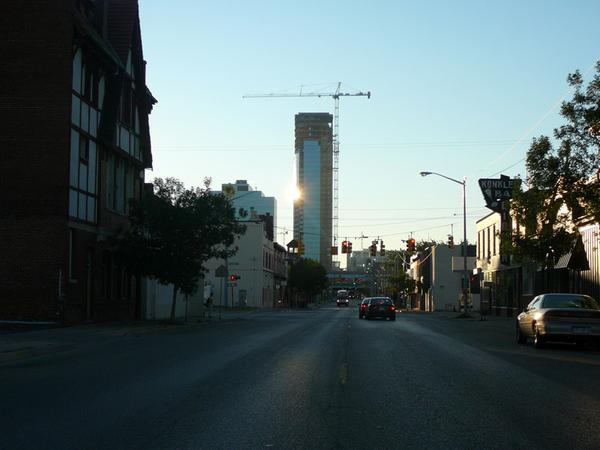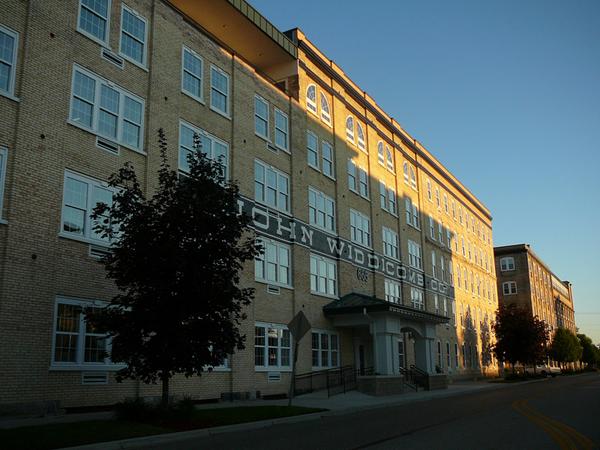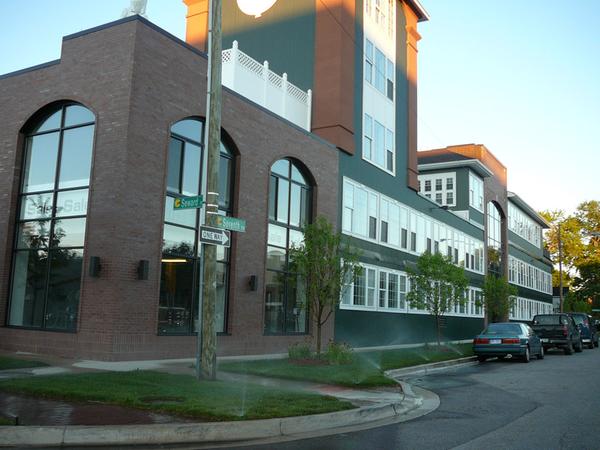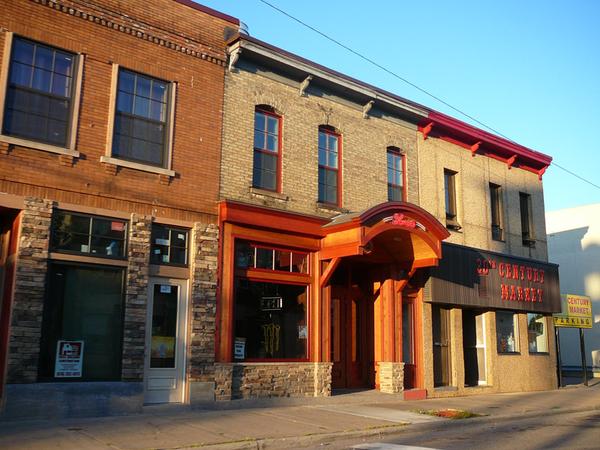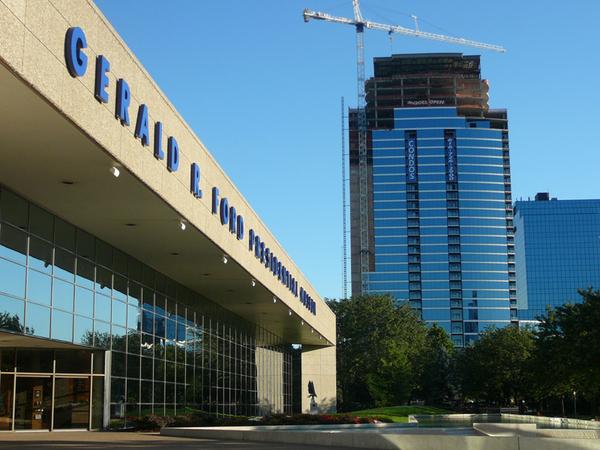 The Gerald R. Ford Museum is the final resting place of the 38th President of the United States.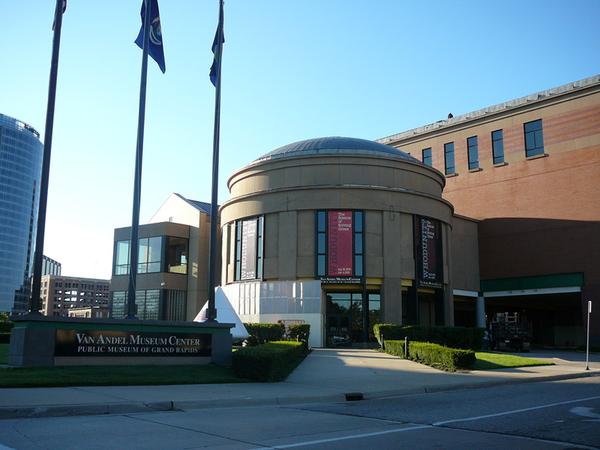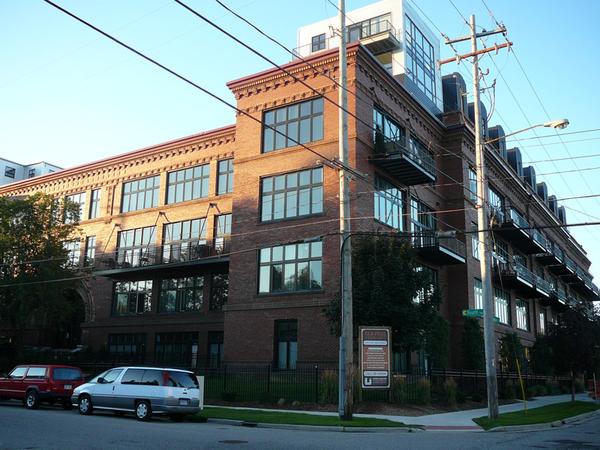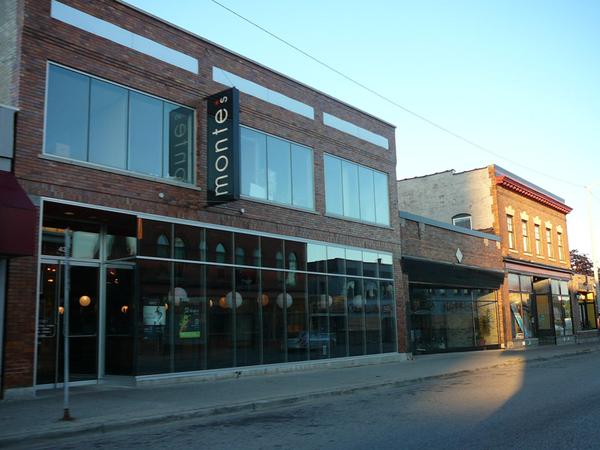 One of Michigan's most brilliant urban success stories is the American Seating Park, a brownfield redevelopment project in downtown Grand Rapids. For nearly 100 years, the three-building complex of the American Seating Company churned out office, stadium, transportation, and event seating.
Five years ago, the manufacturing operations relocated, leaving behind the company headquarters offices and a lot of empty space. Through the company president's vision, the assistance of state brownfield redevelopment tax credits, and a tax-free Renaissance Zone designation, the 12-acre site has been completely transformed into a mixed use development that is reviving the city's west side.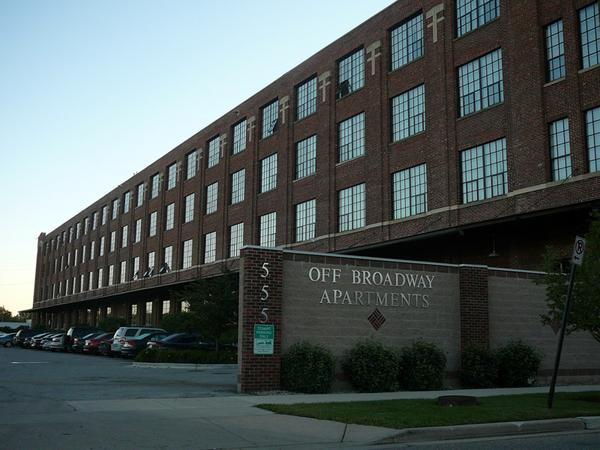 Off Broadway Apartments at American Seating
In spite of the decision to relocate manufacturing operations, American Seating Company's owner and CEO, Edward Clark, did not want to leave the area that had been its home since the firm began in 1886 as Grand Rapids School Furniture. Instead, American Seating teamed up with Pioneer Construction Company to transform the entire 8.22-acre site into a multi-use complex that would revitalize the community.
Full American Seating Brownfield Development Article: http://www.brownfields.com/Feature/Feature-10-2004-AmericanSeating.htm
Grand Valley State University

Although Grand Valley State University's main 1,237 acre campus is 12 miles west of Grand Rapids, the school opened a downtown branch in the mid 1990s.  Today, the downtown campus continues to expand and includes on-campus housing, stimulating life on the westbank of the Grand River.
Article by Ennis Davis