The Malling of Jacksonville
October 15, 2008
59 comments
Print Article
When complete, this mall will employ the newest concepts in suburban shopping facilities. It's going to be something very unique, architecturally.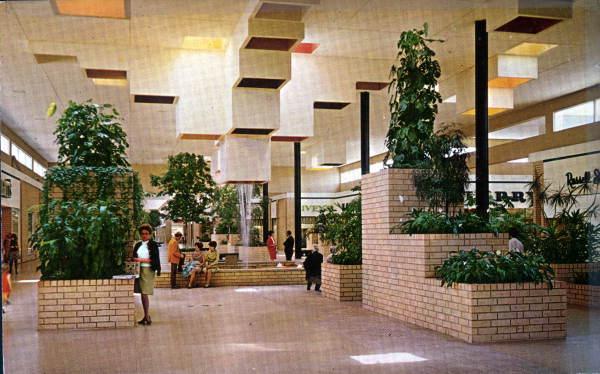 The statement above is a combination of two quotes from the 1960's describing the opening of Normandy and Grande Boulevard Malls.  The enclosed shopping mall has been a fixture in the Jacksonville landscape since the early 1960s.  Today, Metro Jacksonville takes a look at the rise and fall of suburban regional shopping centers of Greater Jacksonville.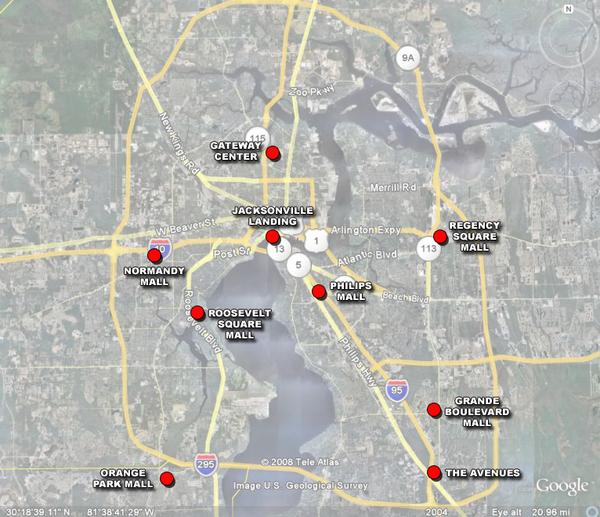 Definition of "Shopping mall" according to answers.com
1. An urban shopping area limited to pedestrians.
2. A shopping center with stores and businesses facing a system of enclosed walkways for pedestrians.
Under this definition, open-air strip shopping and lifestyle centers like St. Johns Town Center would not be considered as an enclosed shopping mall.


1960 - Philips Mall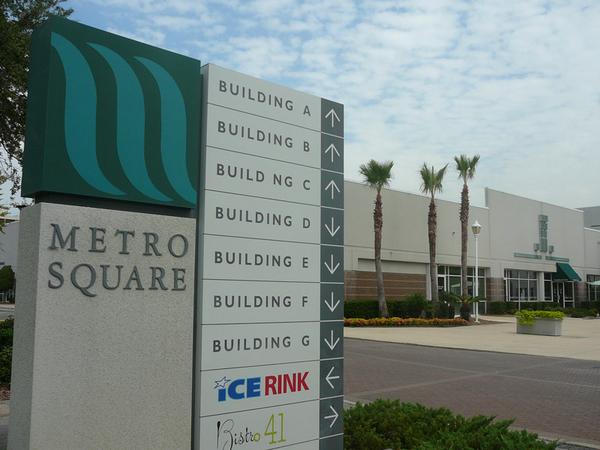 Philips Mall opened in 1960 on the corner of Philips Highway and Emerson Street.  Initial anchors for the 42 acre mall included Montgomery Ward, Food Fair Stores and a movie cinema.  Soon, the vibrant suburban area around the mall and new interstate became known as "The Miracle Mile."  During the 1980s, the center was renovated, converted into an outlet mall and renamed Market Square Mall.
After this concept failed, Southpark Corporate Center LLC. converted the property into an open-air office complex called Metro Square.  Today, the 471,000 square foot complex lives on with companies like Wachovia, Baptist Health and ACT Advanced Career Training operating in spaces where Jacksonvillians once shopped.
1963 - Normandy Mall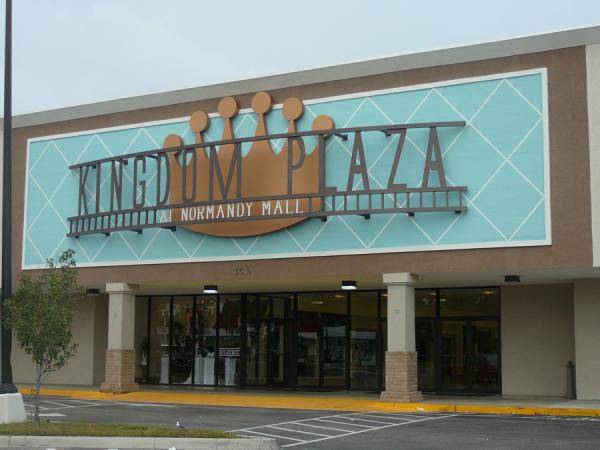 Developed by Edward J. Debartolo, Westside's Normandy Mall was the second indoor shopping mall in Jacksonville.  It was said to "employ the newest concepts in suburban shopping facilities." 
The 416,000 square foot mall originally featured a Montgomery Ward and Woolco as the anchors, as well as a 1,000 seat movie theater and 60 specialty shops.  The 37 acre site served as the home of the Normandy Drive-In Theater before making way for the mall.
Normandy Mall's downfall would begin during the mid 1980's when Jefferson Ward (Montgomery) closed the mall location.  Sam's Club operated a store at Normandy for a few years, but the struggling center eventually closed for good in 1994. 
The Potter's House Christian Fellowship bought the abandoned mall for $4 million in 2002.  The church then converted the old Sam's Wholesale Club building into a 4,000-seat sanctuary, a 600-seat children's church, nursery, classrooms and offices.
Potter's House reopened a portion of the old mall in 2007.  The new Kingdom Plaza at Normandy Mall is anchored by a popular Soul Food restaurant and a bowling alley.
1967 - Gateway Shopping Center
Gateway Shopping Center opened on Norwood Avenue, as an open air strip shopping center in 1959. In 1967, the center expanded to include a 32-store, 300,000 square foot indoor mall, anchored by JCPenney and Montgomery Wards.
Gateway's days as a regional shopping mall would peak somewhere between 1976 and 1978.  The mall's anchors at this time included JCPenney, May Cohens, Service Merchandise and Jefferson Ward.  During the 1980s and early 1990s, Gateway would struggle with a rash of major closings because of changing market demographics.
In 1985, Jefferson Ward shut down and was replaced by Zayre (later Ames) a year later.  1988, Maison Blanche (formerly May Cohens shut down and Ames shuttered their store two years later.  The most devastating blow would come in 1992, with the closing of Service Merchandise and the relocation of Gateway's JCPenney to a strip center at the intersection of Dunn Avenue and Lem Turner Road.
In 1997, the largely vacant mall was purchased by Gateway Center Economic Development Partnership, with the goal to change the focus from a regional orientation to a neighborhood center.  Today, Gateway survives with a Publix as the feature anchor, along with several neighborhood focused specialty shops and services.
For more information: www.gatewaytownctr.com