Results of the Boom: Current Proposals
October 6, 2008
52 comments
Print Article
Although the boom has now gone bust, not all is lost. Metro Jacksonville takes a look at major urban core projects still in the works.
Bay Street Station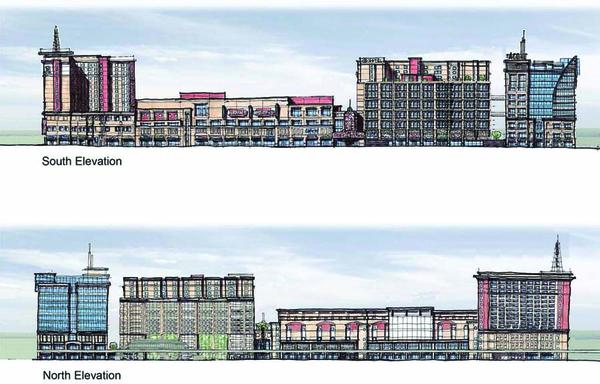 This proposed development will include two highrise hotels (16 & 15 stories), an office tower (11 stories), a health club, megaplex movie theater, retail shops and restaurants.
Brooklyn Park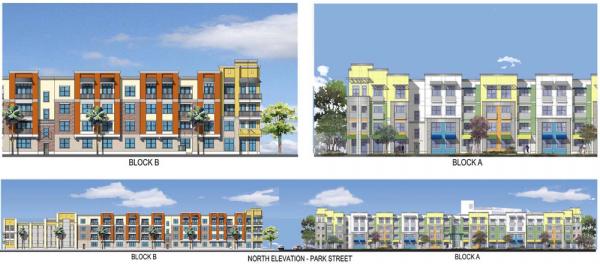 This will be a six block mixed use infill development featuring 150,000 square feet of commercial space, a hotel and 800 multi-family residential units. JTA also plans to construct an at-grade skyway station to serve this development. Construction was intended to begin last year, but this project appears to be delayed.
Duval County Courthouse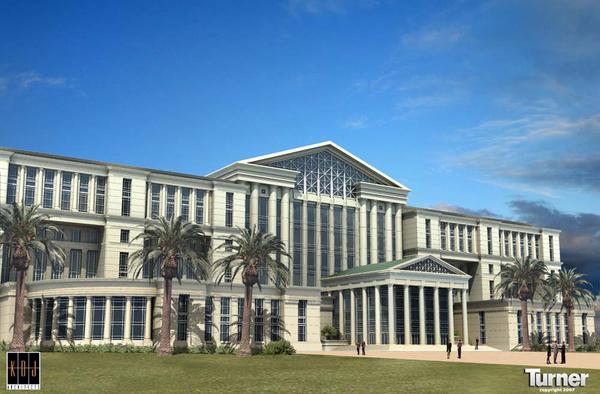 The long delayed Duval County Courthouse project is scheduled to break ground before the end of the year. If this happens, this project could become a catalyst for associated infill development in a desolate area of Downtown. A major question that has not been answered is how the city will make sure the courthouse grounds are integrated with the surrounding area.
Jackson Square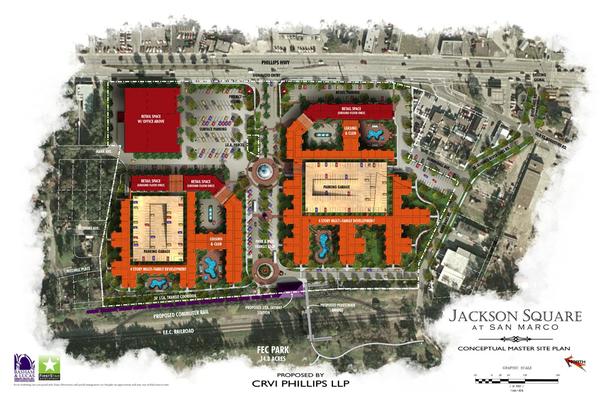 This proposed Transit-Oriented-Development (TOD) will include 900 apartments and up to 350,000 square feet of office/retail space.
Jacksonville Transportation Center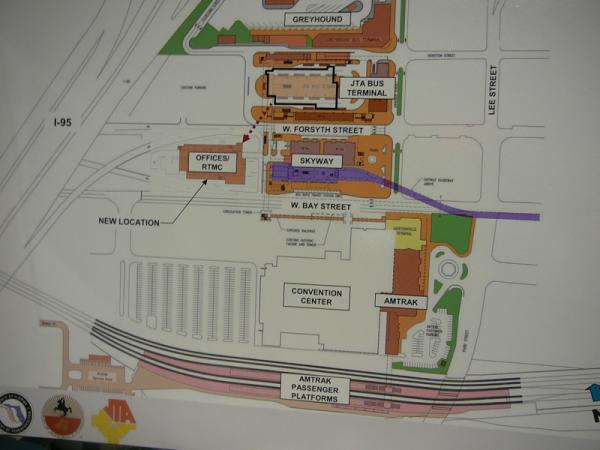 This proposed multi-modal transportation center will potentially serve Amtrak, Commuter Rail, Bus Rapid Transit, JTA buses and Greyhound. Street level retail space will also be a part of this project.
Laura Street Transfer Station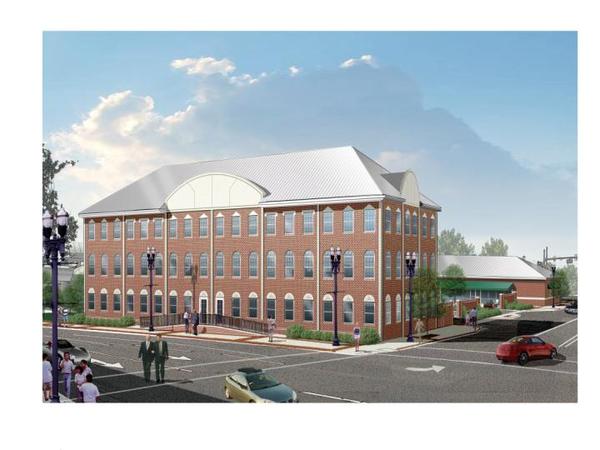 This Transit-Adjacent-Development (TAD) will feature 11,700 square feet of office/retail space, replacing a surface parking lot.
122 Ocean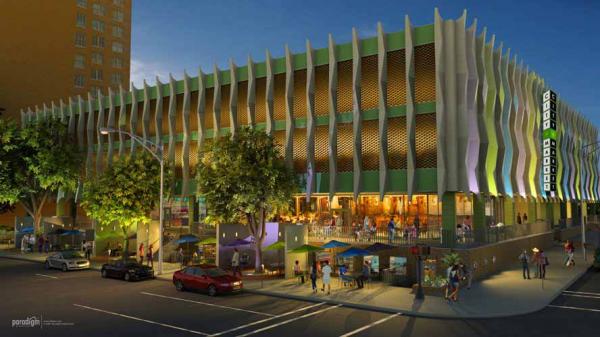 This project will convert the old Haydon Burns Library into office/retail space. The development will also include an urban specialty grocery market.
Prado Walk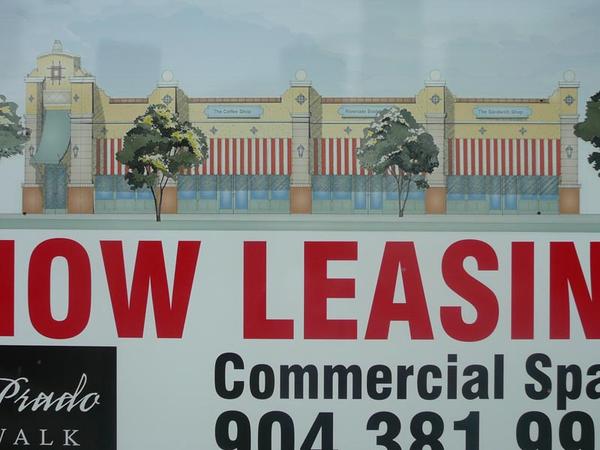 This development will bring additional retail/dining space to Riverside, near St. Vincent's Medical Center.
Suntrust Tower/Jacksonville Landing Parking Garage
Although Cameron Kuhn's plans for Riverwatch Tower have been canceled, a former investor who now owns the land has plans to move forward with the construction of a parking garage. The garage will serve the Jacksonville Landing and Suntrust Tower.
Riverplace Tower West Parking Garage
This proposed 179,000 square foot garage will include room for 470 parking spaces and street level retail uses. The garage is also designed to allow space for future high-rise development.
200 Riverside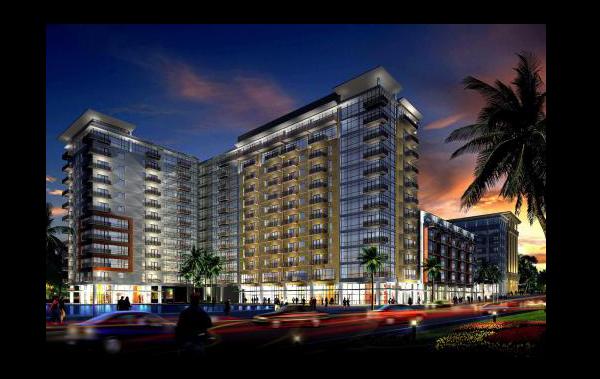 A 111,300 square feet of office space and 250 residential units. - proposed 2008 ground breaking (the clock is ticking)
Wolfson Children's Hospital Tower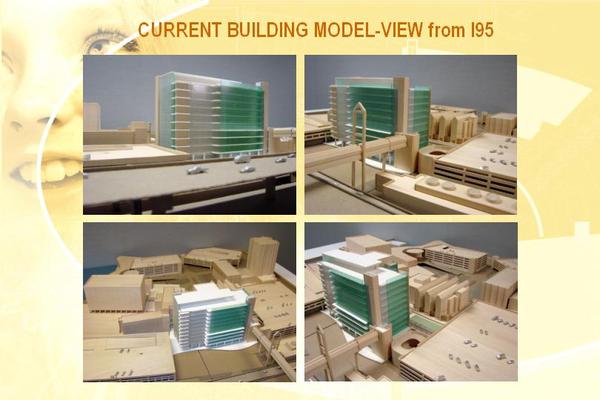 This 12 story, 350,000 square foot hospital tower is scheduled to break ground this year.
Article by Ennis Davis and Jason Sharpe