Remembering Oriental Gardens
June 4, 2016
16 comments
Print Article
Situated just south of Craig Creek in San Marco, Oriental Gardens charmed Jacksonville visitors for nearly two decades.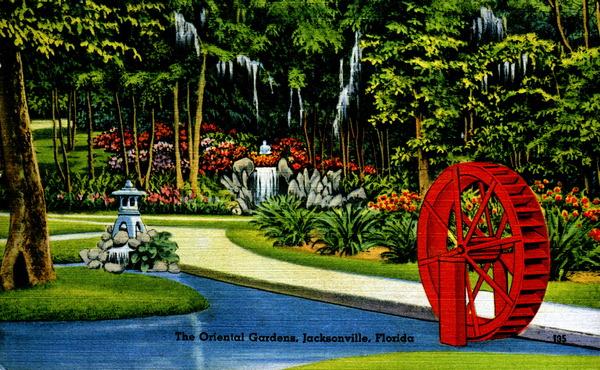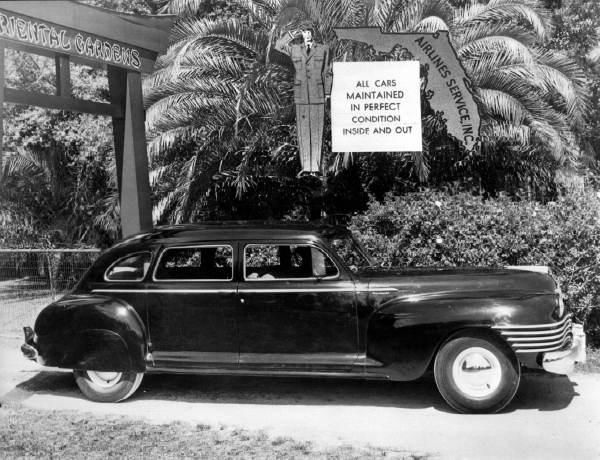 In 1925, George W. Clark, a Riverside resident, began planting overflow from his botanical collection on a vacant bluff overlooking the St. Johns River. Eventually, this 18 acre private estate would open to the public. From 1937 to 1954, Oriental Gardens became Jacksonville's major attraction.
During this period, the gardens featured hourly concerts, 500 year old Live Oaks and 100 varieties of tropical and subtropical plants, shrubs and trees. Unfortunately, all good things must come to an end. In 1954, the private estate was purchased by State Investment Company and carved into 33 single family home sites.
Remnants of Oriental Gardens

Although the gardens are long gone, remnants from the attraction still remain scattered on private home sites.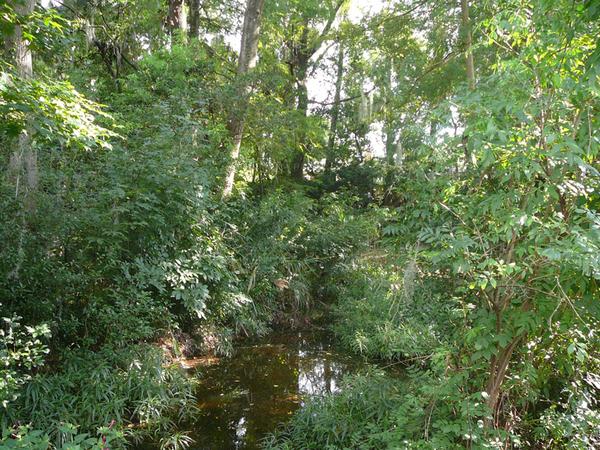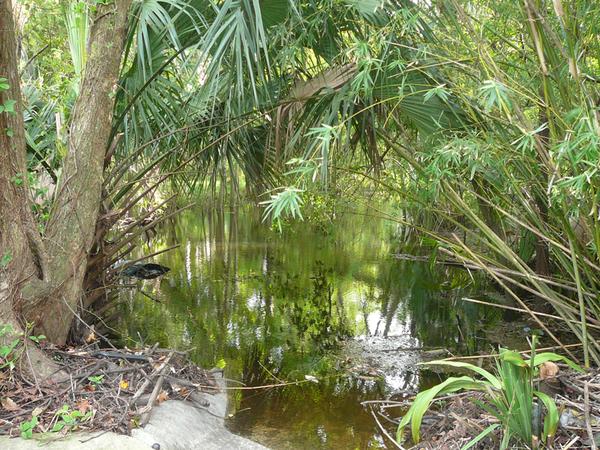 River Oaks Park
Opened in 1940 as a result of the Works Progress Administration (WPA) during the Great Depression, River Oaks Park still remains as the northern border. According to Jaxparks.com, "portions of the grounds form a flood plain, with areas of natural wetlands."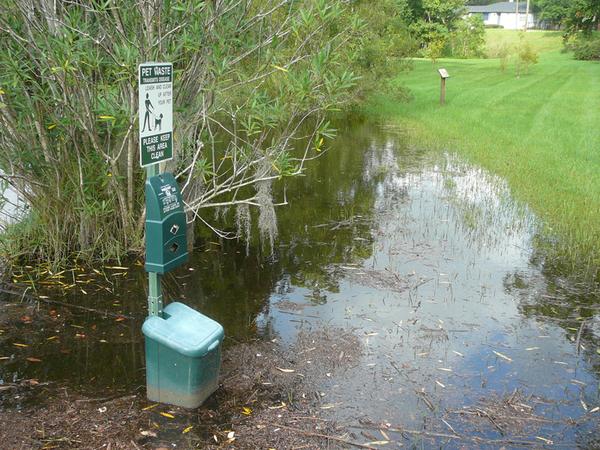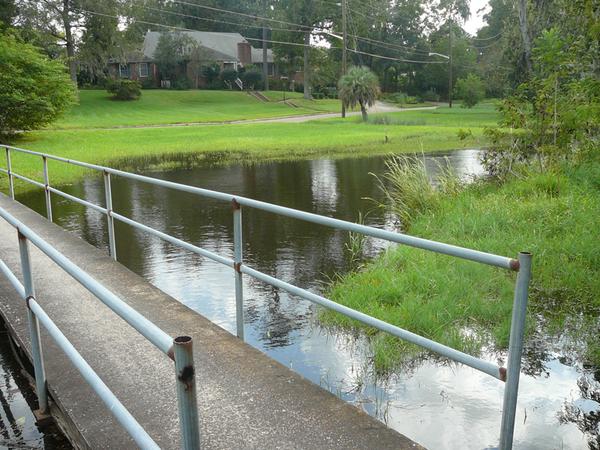 The neighborhoods that border the old gardens site, to the north and south, contain early 20th century housing. The contrast between old and modern housing are a clear indicator of the garden's original boundaries.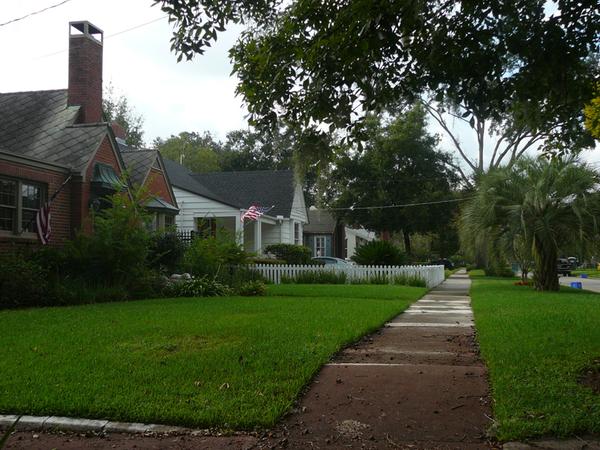 The Gardens Property Today
Today, the majority of the former gardens property is dominated by mid and late 20th century custom built single family homes.
The former Oriental Gardens site is located about two miles south of downtown, at the intersection of Hendricks Avenue and San Jose Blvd.
Article by Ennis Davis, AICP. Contact Ennis at edavis@moderncities.com