Elements of Urbanism: Albany
October 21, 2008
9 comments
Print Article
A brief tour around the downtown of New York's capital city: Albany.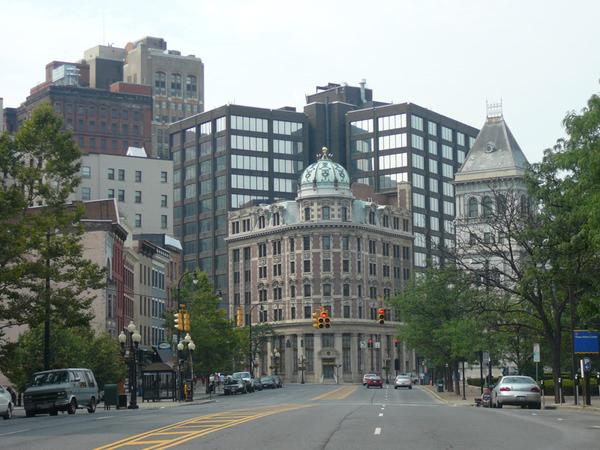 Tale of the Tape:
Albany Population 2007: 94,172 (City); 853,358 (Metro) - (incorporated in 1686)
Jacksonville Pop. 2007: 805,605 (City); 1,300,823 (Metro) - (incorporated in 1832)
City population 1950: Jacksonville (204,517); Albany (132,995)

Metropolitan Area Growth rate (2000-2007)
Albany: +3.33%
Jacksonville: +15.86%
Urban Area Population (2000 census)
Albany: 558,947 (ranked 62 nationwide)
Jacksonville: 882,295 (ranked 43 nationwide)
Urban Area Population Density (2000 census)
Albany: 1,966.4
Jacksonville: 2,149.2
City Population Growth from 2000 to 2007
Albany: -163
Jacksonville: +69,988
Convention Center Exhibition Space:
Albany: Empire State Plaza Convention Center - N/A
Jacksonville: Prime F. Osborn III Convention Center (1986) - 78,500 square feet
The community has plans for a new convention facility.  The proposed Albany Convention Center will include 244,000 square feet of space, a 400-room Sheraton hotel and a 1,100 space parking garage.  Its estimated to cost $397 million.  It will replace existing surface parking lots adjacent to the Times Union Center.
Tallest Building:
Albany: Erastus Corning Tower - 589 feet
Jacksonville: Bank of America Tower - 617 feet
Downtown-Based Fortune 500 companies:
Albany: zero (0)
Jacksonville: CSX (261), Fidelity National Financial (435), Fidelity National Information Services (481)
Urban infill obstacles:
Albany: Interstates 787 severs downtown from the Hudson River.
Jacksonville: State & Union Streets cut off Downtown Jacksonville from Springfield.
Downtown Nightlife:
Albany:  Lark Street, an area two blocks east of the State Capitol that is reminiscent of Manhattan's brownstone neighborhoods.
Jacksonville: East Bay Street, located between Main Street and Liberty Street.  This four block stretch is home to four bars and clubs.
Common Downtown Albatross:
Under utilized urban waterfronts

Who's Downtown is more walkable?
Albany: 94 out of 100, according to walkscore.com
Jacksonville: 88 out of 100, according to walkscore.com
Downtown Albany Photo Tour
The Governor Nelson A. Rockefeller Empire State Plaza (commonly known as simply the Empire State Plaza or The South Mall) is a large complex of several state-owned buildings downtown, including The Egg, Corning Tower, Swan Street Office Building, and Cultural Education Center (home of the New York State Museum). Built throughout the 1970s, Empire State Plaza is a powerful example of American late Modern architecture.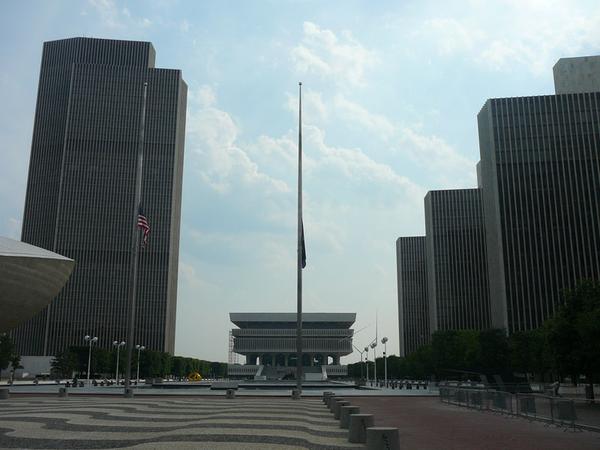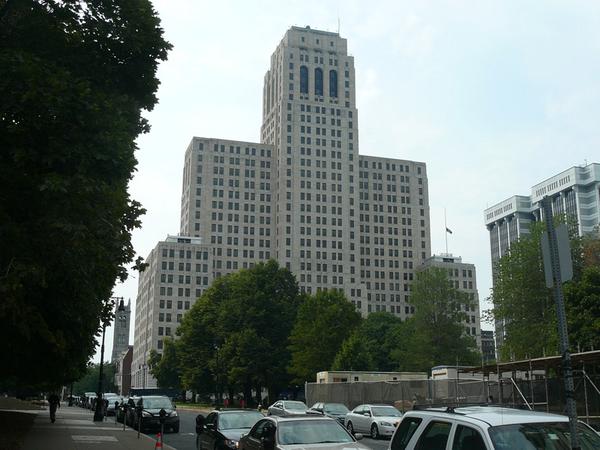 Completed in 1928, the 34 story Alfred E. Smith Building is Albany's second tallest structure.
The New York State Capitol, completed in 1899 at a cost of $25 million (roughly half a billion current dollars), was the most expensive government building of its time. The Capitol was inspired by the Hôtel de Ville (City Hall) in Paris, France. It is one of only ten capitol buildings in the United States that does not have a dome.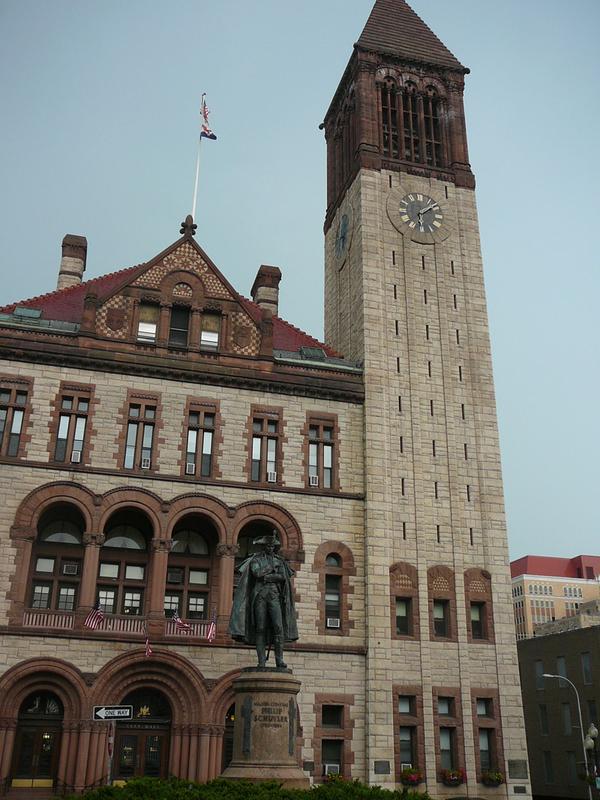 Built in 1883, the Albany City Hall is known for its pyramidal-roofed clock tower, which contains the nation's first municipal carillon. The largest of the instrument's 60 bells weighs 11,200 pounds, and the carillon is still played regularly.
Albany's geographic situation as a "Crossroads City" (roughly equidistant between New York, Montreal, Buffalo and Boston) makes it a convenient stop for nationally touring artists and acts. The Palace Theatre and The Egg provide mid-sized forums for music, theater and spoken word performances. The Times Union Center, previously the Knickerbocker Arena ("The Knick") or more recently The Pepsi Arena ("The Pepsi"), serves as the city's largest musical venue for nationally and internationally prominent bands, as well as trade shows, sporting events and other large-scale community gatherings. The New York State Museum is a major cultural draw in Albany, focusing on fine arts, natural history, and New York's economic, political and social histories.
Unique Albany
Albany is the fourth oldest city behind Santa Fe, St. Augustine, and Jamestown, Virginia.
Albany's north-south streets are named after birds (ex. lark, dove, hawk, eagle, partridge, swan, etc.)
Erastus Corning II served as mayor of Albany from 1942 until 1983, the longest single mayoral term of any major city in the United States.
Lark Street
Pearl Street, Broadway and Lark Street serve as the most active entertainment areas in the city, with Lark as perhaps the most lively and culturally interesting street in the city. Technically the westernmost border of the Center Square neighborhood and located one block east of Washington Park, Lark Street is home to independent shops, a coffeehouse, restaurants, art galleries, antique shops, bars, and a tattoo parlor.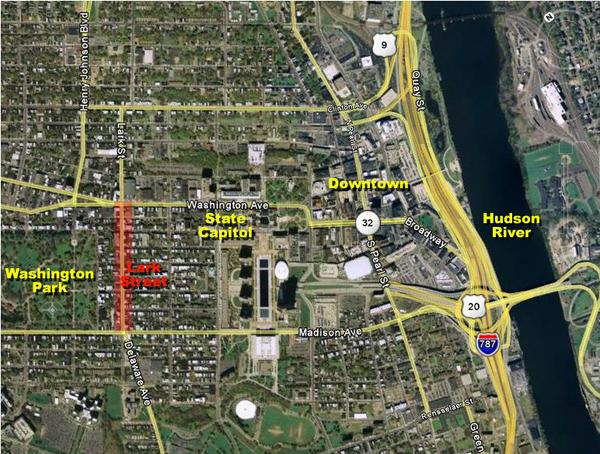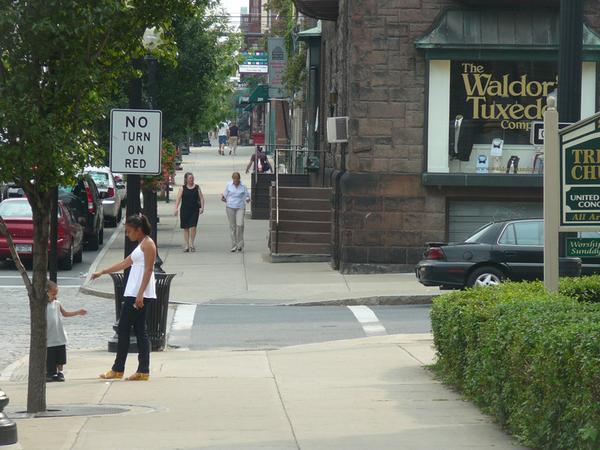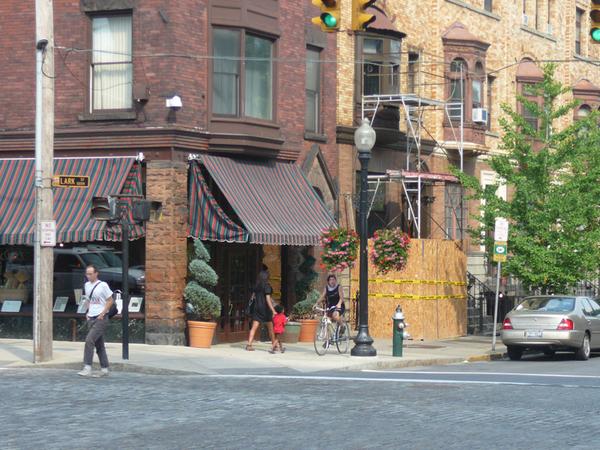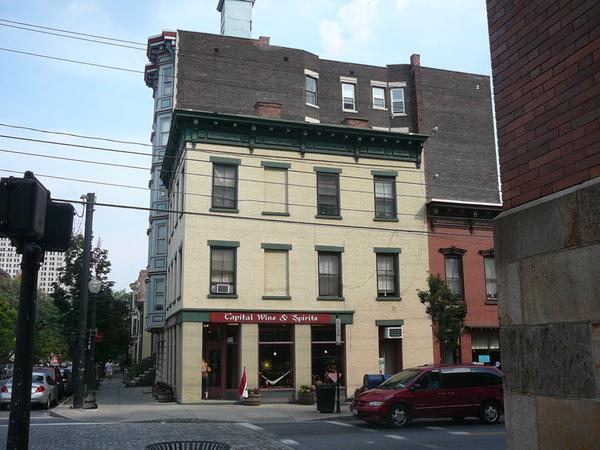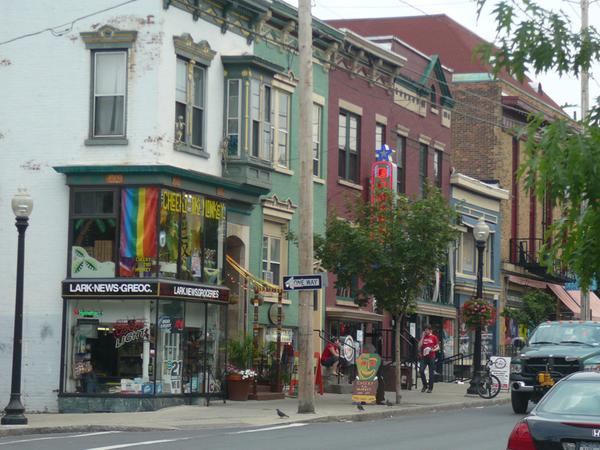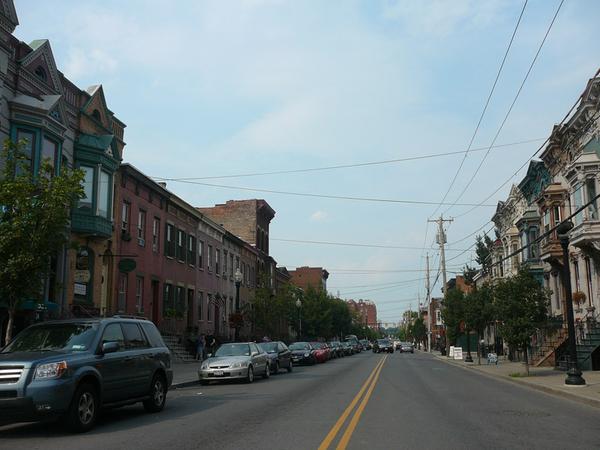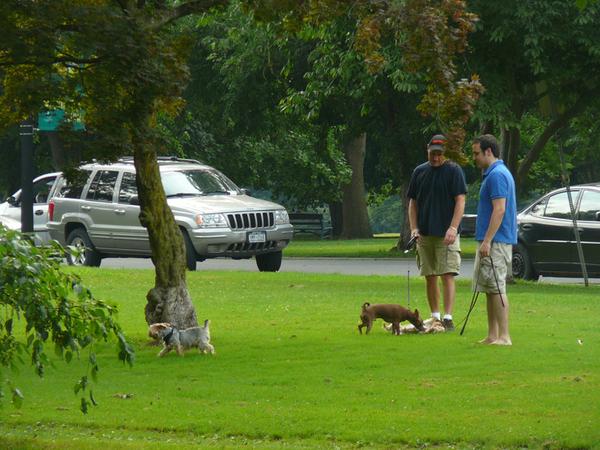 Washington Park was officially organized in 1809.  The current layout was designed by Frederick Law Olmsted in 1868.
Center Square
Center Square is a neighborhood that is often compared by locals to New York City's SoHo or Greenwich Village. Center Square contains many buildings of architectural significance. The neighborhood is locally famous for its nightlife, entertainment, culture, and dining. Center Square includes the area bounded by Lark Street on the west, Spring Street on the north, South Swan Street on the east and Jay Street on the south, plus the upper portion of Lancaster Street between Lark Street and Willett Street.