Urban Parks: Riverside Park
November 10, 2008
36 comments
Print Article
Bordered on the north by Interstate 95, Riverside Park offers 11.39 acres of open space and a diverse range of recreational opportunities in Five Points.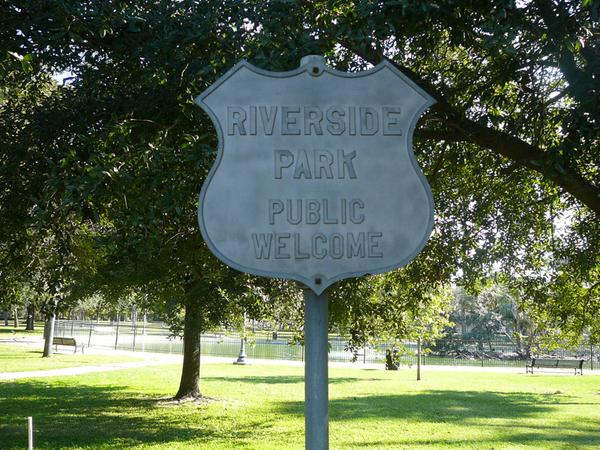 About Riverside Park
Riverside Park is located adjacent to Park Street in the Riverside area of west Jacksonville. The 1869 plat of Riverside reserved fourteen acres for a park, and after receiving the land as a donation, the city began developing its second-oldest park in the early 1890's. Workers created walking paths, a carriage lane, and two spring-fed lakes that were stocked with ducks. Ornamental stone bridges and camphor trees further beautified the landscape, which became one of the South's loveliest parks by 1907. Other past amenities included a bandstand and tennis courts, and the Men's Garden Club and the city created a camellia garden on the grounds in 1967. Following several years of improvements initiated by Riverside Avondale Preservation (RAP), disaster struck the park in 1997, when a savage storm devastated the grounds. Fifty-two trees were lost, but the city and RAP worked diligently to restore this Riverside landmark.
http://apps2.coj.net/parksinternet/parkdetails.asp?parkid=200