Elements of Urbanism: Tallahassee
November 14, 2008
24 comments
Print Article
A brief tour around the downtown of Florida's capital city: Tallahassee.
 Tale of the Tape:
Tallahassee Population 2007: 168,979 (City); 352,319 (Metro) - (incorporated in 1824)
Jacksonville Pop. 2007: 805,605 (City); 1,300,823 (Metro) - (incorporated in 1832)
City population 1950: Jacksonville (204,517); Tallahassee (27,237)

Metropolitan Area Growth rate (2000-2007)
Tallahassee: +10.00%
Jacksonville: +15.86%
Urban Area Population (2000 census)
Tallahassee: 204,260 (ranked 148 nationwide)
Jacksonville: 882,295 (ranked 43 nationwide)
Urban Area Population Density (2000 census)
Tallahassee: 1,793.7
Jacksonville: 2,149.2
City Population Growth from 2000 to 2007
Tallahassee: +16,694
Jacksonville: +69,988
Convention Center Exhibition Space:
Tallahassee-Leon County Civic Center (1980) - 35,000 square feet
Jacksonville: Prime F. Osborn III Convention Center (1986) - 78,500 square feet
Tallest Building:
Florida State Capitol - 322 feet
Jacksonville: Bank of America Tower - 617 feet
Downtown-Based Fortune 500 companies:
Tallahassee: zero (0)
Jacksonville: CSX (261), Fidelity National Financial (435), Fidelity National Information Services (481)
Urban infill obstacles:
Tallahassee: Downtown is split by two major roadways, W. Tennessee Street and W. Gaines Street.
Jacksonville: State & Union Streets cut off Downtown Jacksonville from Springfield.
Downtown Nightlife:
Tallahassee:  The Tennessee Strip, the Gaines Street corridor and Midtown Tallahassee.
Jacksonville: East Bay Street, located between Main Street and Liberty Street.  This four block stretch is home to four bars and clubs.
Common Downtown Albatross:
Several blocks of major office buildings that turn their back to the street.

Who's Downtown is more walkable?
Tallahassee: 91 out of 100, according to walkscore.com
Jacksonville: 88 out of 100, according to walkscore.com
Downtown Tallahassee Photo Tour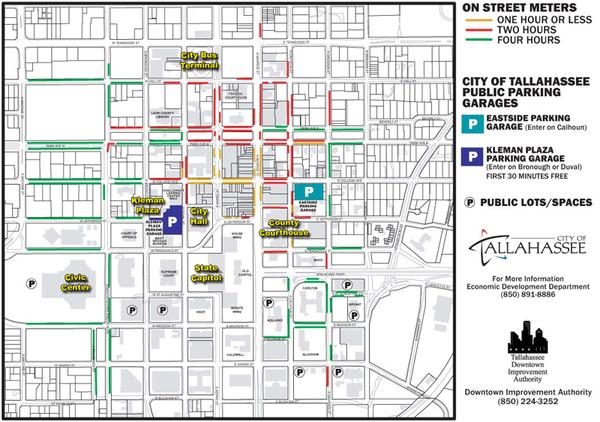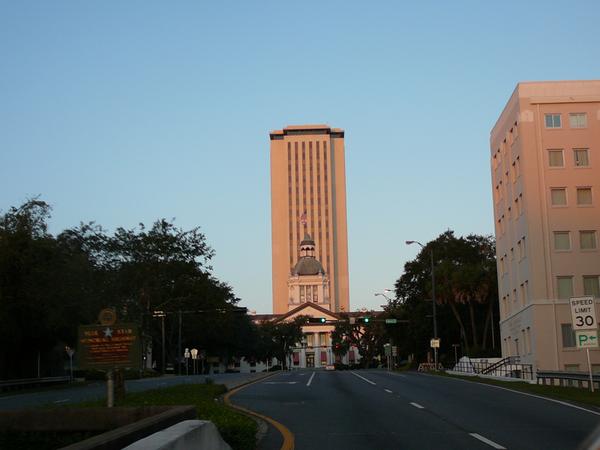 Tallahassee was named Florida's capital in 1824 because of its central location between Florida's then-largest cities, St. Augustine and Pensacola.  The "New Classicism" Capitol complex design, which includes a 22-story office building, was a joint venture of Reynolds, Smith and Hills of Jacksonville and Edward Durell Stone of New York.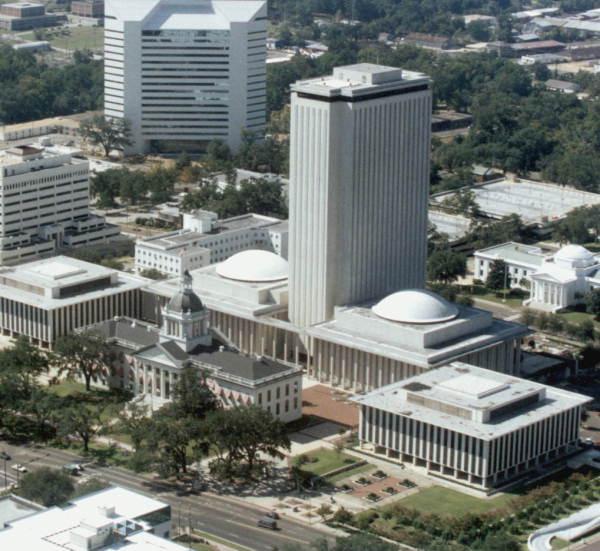 As visitors to and residents of Tallahassee have noticed over the years, from a direct view from the front, the new capitol building looks somewhat phallic, an impression aided by the delicate placement of the domed wings on either side of the base as it looms over the old capitol building. All official photos seem to be taken from the South West or North West as it gives the best view of the building while de-emphasizing its masculine qualities. Local legend has it, when the newer road, Apalachee Parkway,was built leading to the front of the capitol building it was designed to prevent viewers from finding a good spot to view this edifice head on. From the only places you could see it, large trees have been planted to prevent the view. This architectural edifice has been the brunt of jokes for years, including the sale of boxer shorts with the silhouette of the building silk screened over the fly under the brand name "legislative briefs."
http://en.wikipedia.org/wiki/Florida_State_Capitol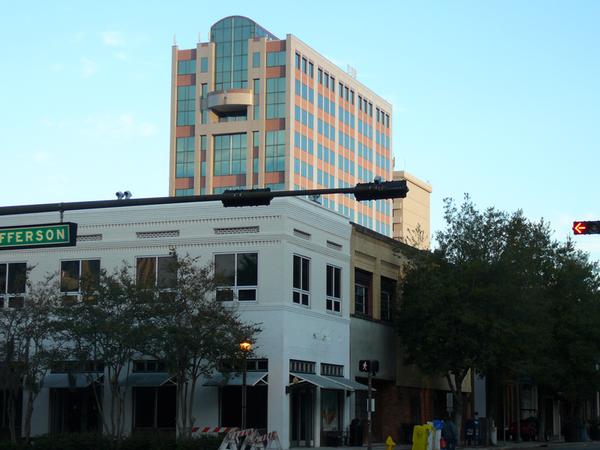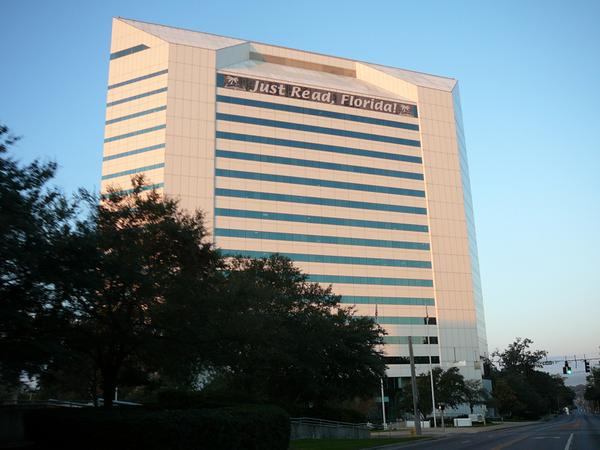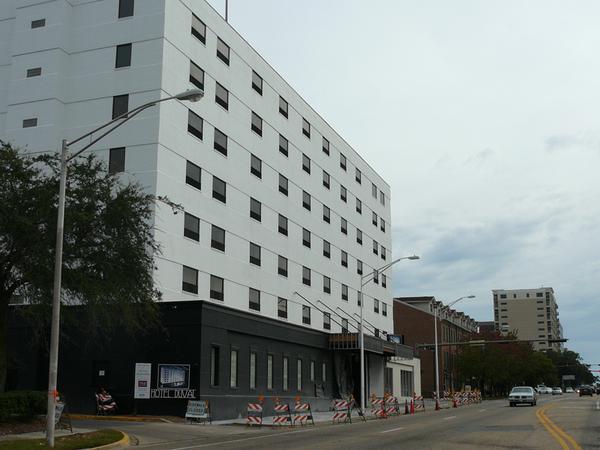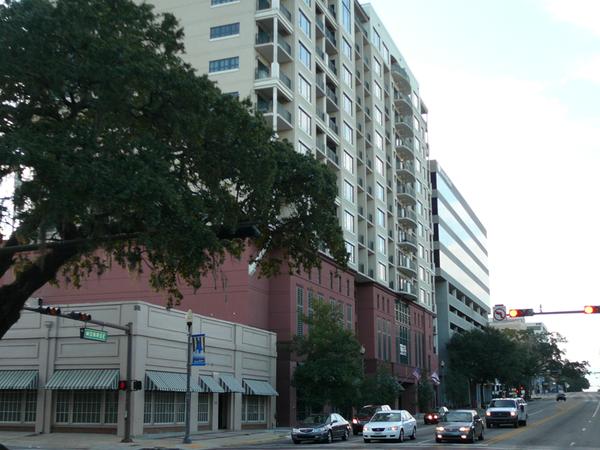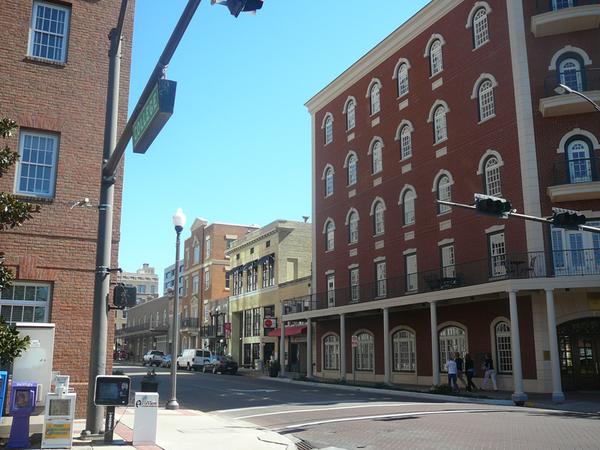 Kleman Plaza
Kleman Plaza is an important civic space in the heart of downtown that links the commercial core, the State Capitol, the Civic Center and City Hall.  Constructed on the top of a 1,022 space underground parking garage, the Plaza includes green space, an amphitheater, fountains, museums, an IMAX theater, office, residential and retail spaces.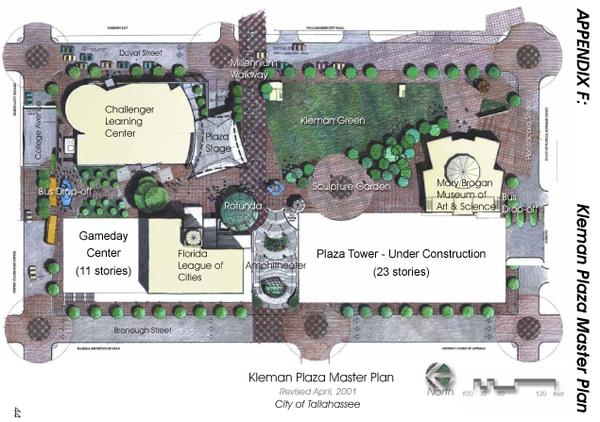 The Kleman Plaza Master Plan document is a good resource for planning how to properly integrate urban public spaces with their surroundings.
http://www.talgov.com/economic/pdf/kleman_design_gdlines.pdf

 
The Gaines Street Corridor & All Saints Neighborhood
Gaines Street sits between the campuses of Florida State and Florida A&M University, running parallel to the railroad tracks.  For a number of years it thrived as Tallahassee's major industrial area.
The All Saints neighborhood lies between Gaines Street and the railroad tracks.  In the early 20th century it also thrived as an industrial district.  Today, its becoming a district with upscale condos and live-work lofts.  The city's vision for these adjoining districts is to see them transform into a sustainable pedestrian friendly urban atmosphere.
http://www.talgov.com/planning/dwntwn/gaines.cfm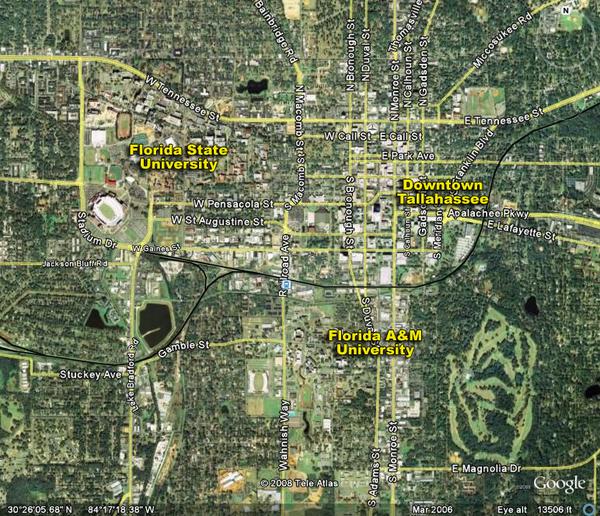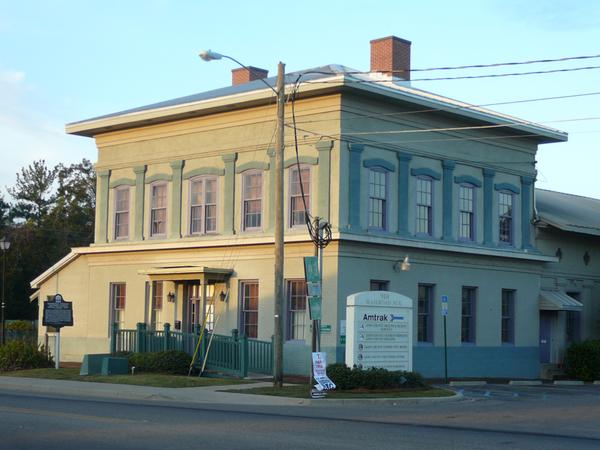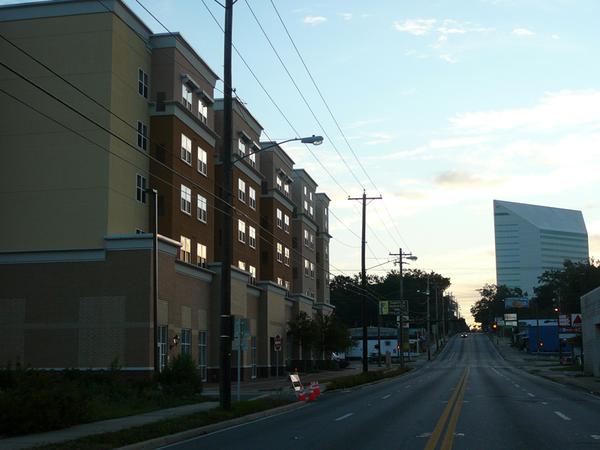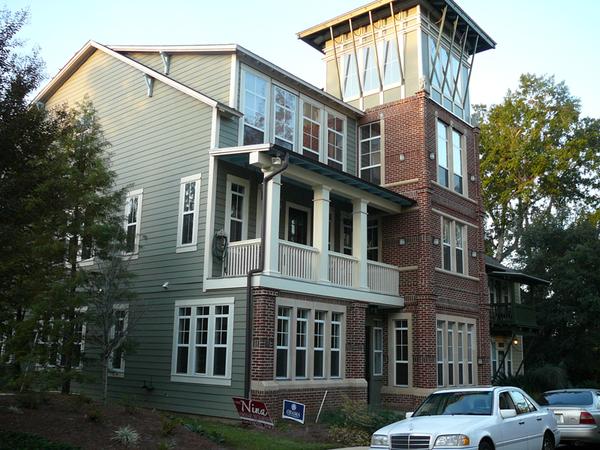 Unique Tallahassee

- The name "Tallahassee" is a Muskogean Indian word often translated as "old fields".
- Tallahassee was the only Confederate state capital east of the Mississippi not captured by Union forces.
- Until World War II, Tallahassee remained a small southern town, with virtually the entire population living within a mile of the Capitol.
- Recognized by Kiplinger's Personal Finance Magazine in 2007, as one of the "Top Ten College Towns for Grownups" (ranking second, behind Chapel Hill, North Carolina)
- Since 1968, Leon County residents have voted four times against consolidating the city and county.  In 1992, consolidation was defeated 60.2% - 39.8%.
- During the 1960s and 1970s Florida State University became a center for student activism especially in the areas of racial integration, women's rights and opposition to the Vietnam War. The school acquired the nickname 'Berkeley of the South'[36] during this period, in reference to similar student activities at the University of California, Berkeley and is also purported to be the site of the genesis of "streaking," which is said to have first been observed on Landis Green.
- The Capitol is usually referred to as a twenty-two story building. However, there are three underground floors, and no sixth floor (edit: There is a sixth floor, its just not accessible by elevator).
Florida State University
FSU is one of two flagship universities in the State University System of Florida.  Originally known as the Tallahassee Female Academy, FSU's campus is the oldest continually used location of higher learning in Florida.  Before allowing male students, the Florida State College for Women had grown to be the third largest women's college in the United States. 
Today, Florida State University aspires to become a top American research university with at least one-third of its graduate programs ranked in the Top-15 nationally.  Well known FSU alumni include Gov. Charlie Crist, Burt Reynolds, Texas Longhorn coach Mack Brown and Sen. Mel Martinez.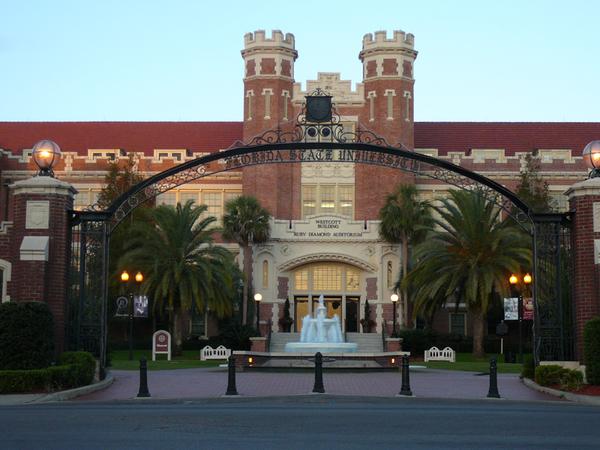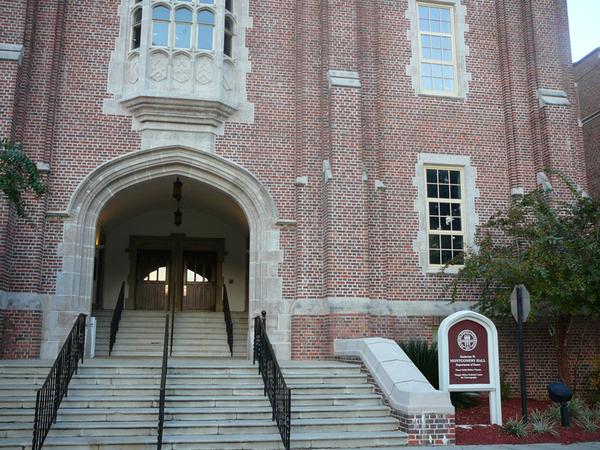 The neighborhoods surrounding Florida State feature a mix of uses that cater to FSU's 1,500 acre urban campus, its faculty and students.
The Tennessee Strip is home to several bars, night clubs and restaurants that area heavily supported by the city's college student population.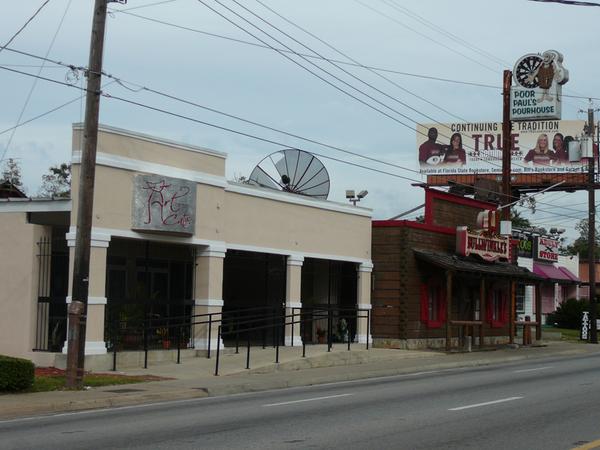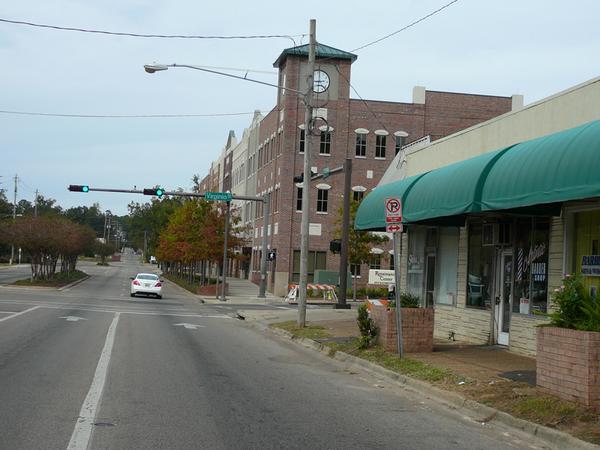 Florida Agricultral and Mechanical University
Also known as FAMU, Florida A&M University was established in 1887 as an institution of higher education for the State's black community.  With 12,792 students, Florida A&M has become a perennial leader in the recruitment of National Achievement Scholars.  The FAMU Marching 100 band is well known nationally and has been credited with 30 innovative techniques that have become standard operating procedures for many high school and collegiate marching band programs.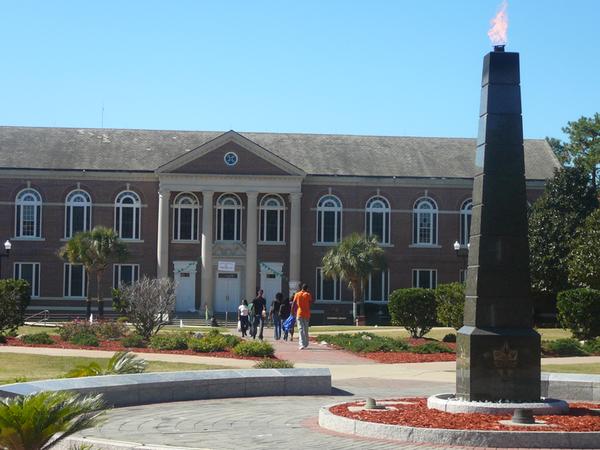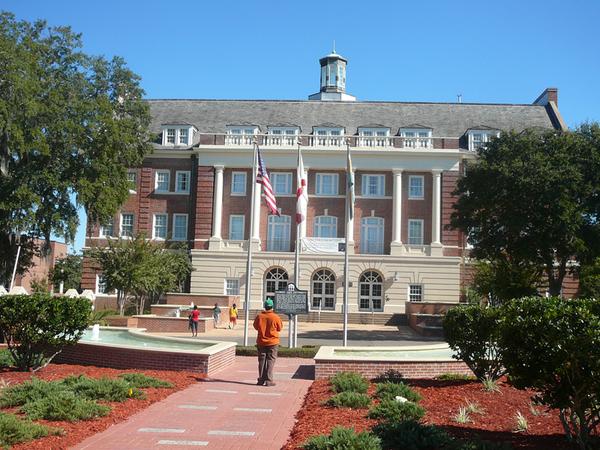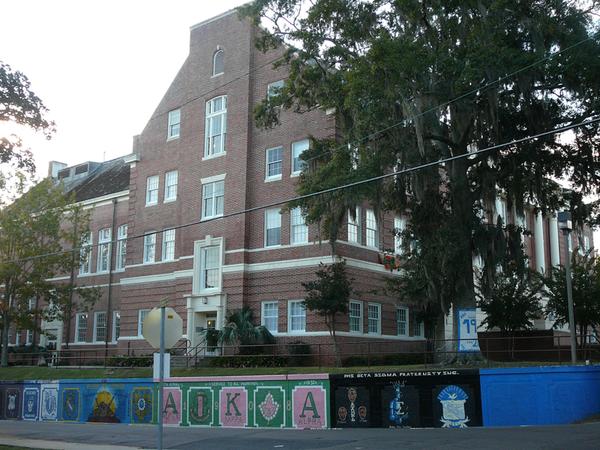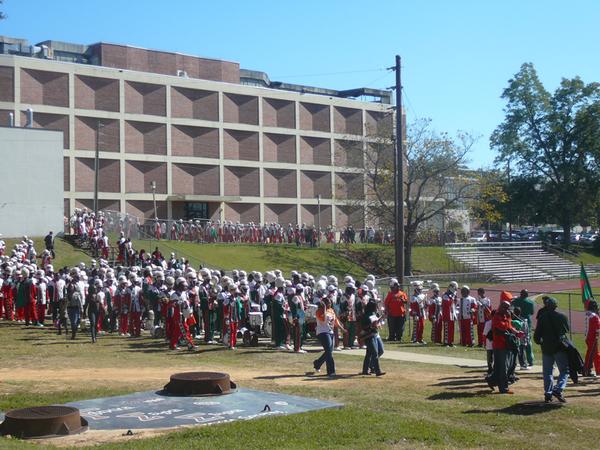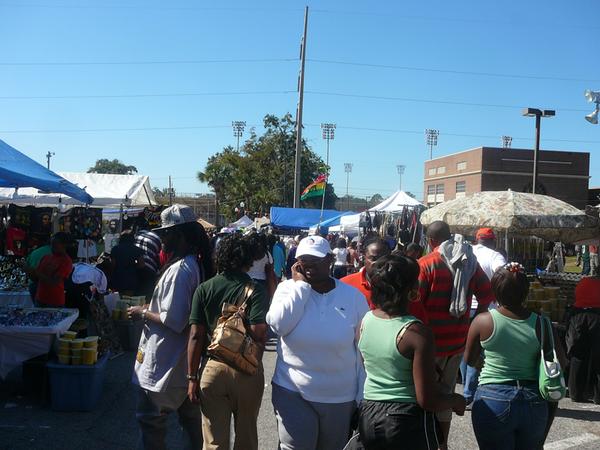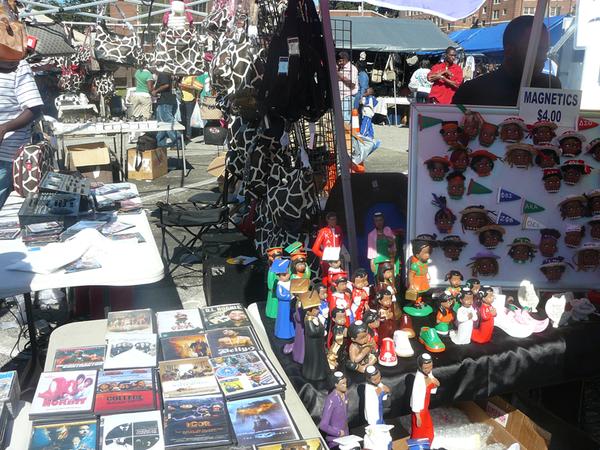 FAMU School of Architecture (SOA)
In 1973 the State University System completed A Study of Florida's Future Need for Architects. It concluded that the state would need more than twice the number of professional architects the two schools then existing in Florida could produce. Since the Board of Regents (BOR) had no control over the private University of Miami and the program at the University of Florida was considered too large to expand further, a new school of architecture at one of the other eight universities was proposed.
At the same time, the 1974 version of Florida's Plan for Equalizing Educational Opportunity in Public Higher Education was completed. This document, along with the Federal Equalizing Educational Plan of 1974, called for increasing the number of black students in the eight state universities which were traditionally white schools and for increasing the number of non-black students at the traditionally black Florida A&M University. The establishment of a professional school that historically attracts very few other-than-white males provided a solution to both the desegregation of FAMU and the need to educate more architects to practice in the state. Consequently, the School of Architecture (SOA) at Florida A&M University (FAMU) was opened in September 1975 under the leadership of Dean Richard Chalmers from the State University of New York at Buffalo.
http://famusoa.net/school/history/
This building became the second home of Your's Truly, during my five year stay in Tallahassee.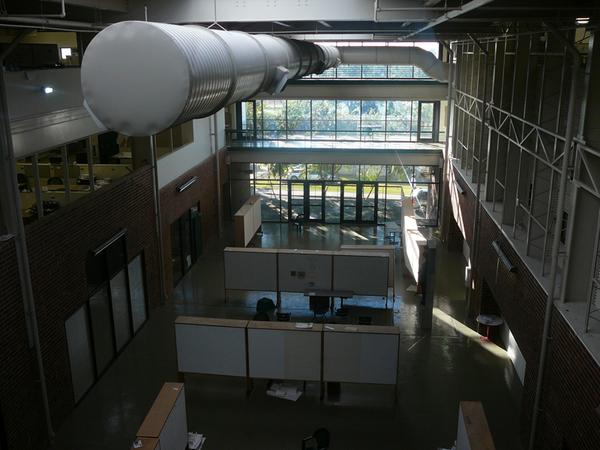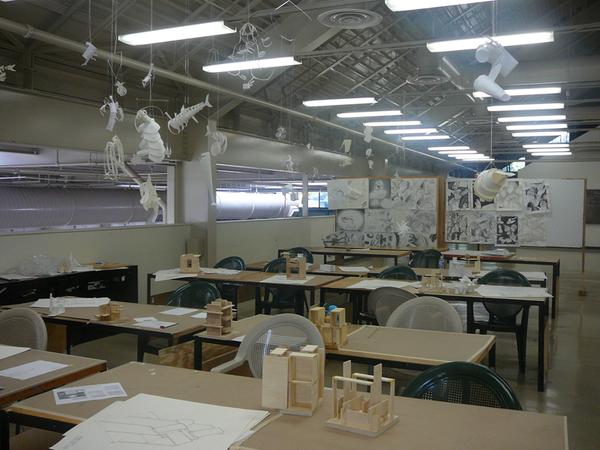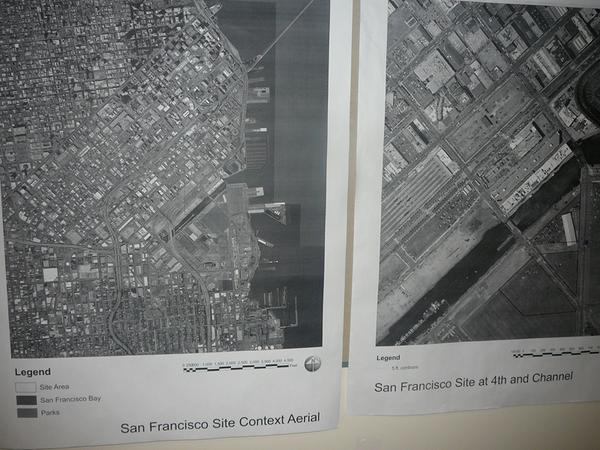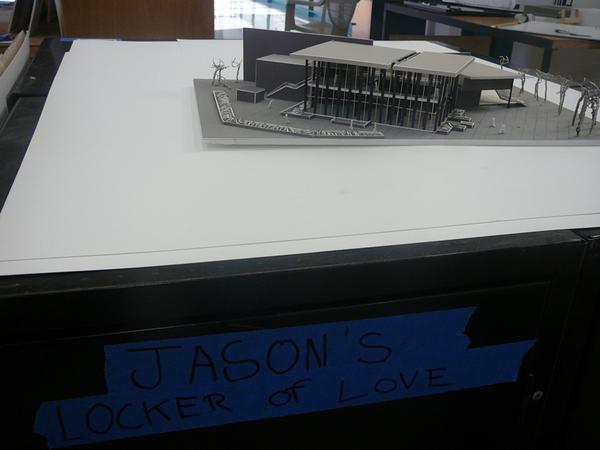 Article by Ennis Davis