Elements of Urbanism: Gainesville
November 6, 2008
18 comments
Print Article
A brief tour around the downtown of Gator Country.After many years of little progress, revitalization of the city's core has picked up, and many parking lots and underutilized buildings are being replaced with infill development and near-campus housing which blend in with existing historic structures.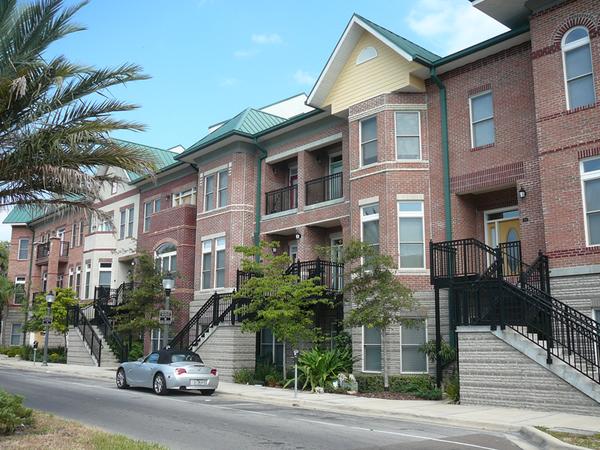 Tale of the Tape: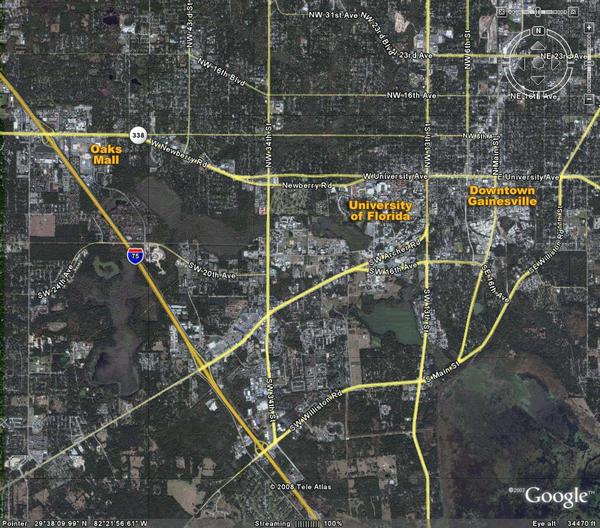 Gainesville Population 2007: 114,375 (City); 257,099 (Metro) - (incorporated in 1869)
Jacksonville Pop. 2007: 805,605 (City); 1,300,823 (Metro) - (incorporated in 1832)
City population 1950: Jacksonville (204,517); Gainesville (26,861)

Metropolitan Area Growth rate (2000-2007)
Gainesville: +10.63%
Jacksonville: +15.86%
Urban Area Population (2000 census)
Gainesville: 159,508 (ranked 180 nationwide)
Jacksonville: 882,295 (ranked 43 nationwide)
Urban Area Population Density (2000 census)
Gainesville: 2,059
Jacksonville: 2,149.2
City Population Growth from 2000 to 2007
Gainesville: +2,625
Jacksonville: +69,988
Convention Center Exhibition Space:
Gainesville: Powell Hall (1998) - 55,000 square feet
Jacksonville: Prime F. Osborn III Convention Center (1986) - 78,500 square feet
Tallest Building:
Gainesville: Seagle Building - 160 feet
Jacksonville: Bank of America Tower - 617 feet
Downtown-Based Fortune 500 companies:
Gainesville: zero (0)
Jacksonville: CSX (261), Fidelity National Financial (435), Fidelity National Information Services (481)
Urban infill obstacles:
Gainesville:
Jacksonville: State & Union Streets cut off Downtown Jacksonville from Springfield.
Downtown Nightlife:
Gainesville:  University Avenue
Jacksonville: East Bay Street, located between Main Street and Liberty Street.  This four block stretch is home to four bars and clubs.
Common Downtown Albatross:
Too many surface parking lots that reduce the connectivity between downtown and the surrounding neighborhoods.

Who's Downtown is more walkable?
Gainesville: 86 out of 100, according to walkscore.com
Jacksonville: 88 out of 100, according to walkscore.com
Downtown Gainesville Photo Tour

Gainesville was officially founded in 1853. The railroad linking Fernandina on the east coast of Florida and Cedar Key on the west coast was refashioned to bypass Newnansville, the county seat at the time.  Farmers shipped their goods via train to coastal and northern markets. A determined group of residents banded together to charter a new town along the railroad line, which they named for Gen. Edmund Gaines, victorious commander in the Second Seminole War (1835-42).
The University of Florida opened in 1906, gradually changing its focus from agriculture to education.  Today, the railroad line is gone and the university has become the main employer in Alachua County.
The Seagle Building is Gainesville's tallest building.  This building originally broke ground in the mid 1920's as the "Hotel Kelly".  However, the project went bankrupt before the last floor was poured.  It remained unfinished for over a decade until a consortium led by Jacksonville businesswoman Georgia Seagle finished the building in 1937.
Hippodrome State Theater: The Hipp is a regional professional theatre in the heart of downtown.  Constructed in 1909, the structure was originally a courthouse and U.S. Post Office.
Unique Gainesville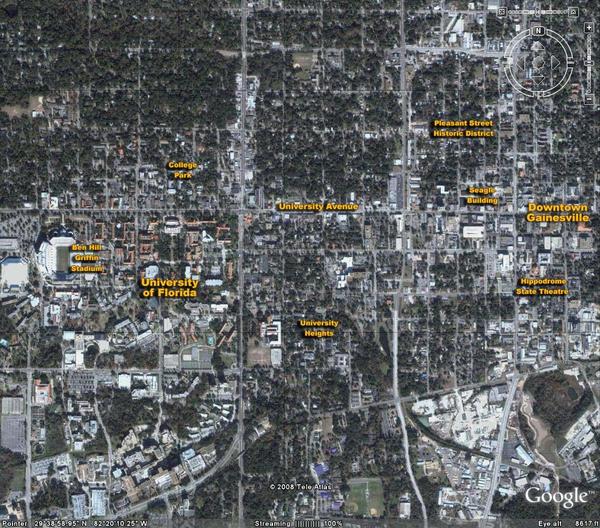 - The sports drink Gatorade was invented in Gainesville as a means of refreshing the UF football team and UF still receives a share of the profits from the beverage. However, Gatorade's headquarters are now located in Chicago, Illinois.
- Gainesville is informally called "Hogtown" by many residents, after Hogtown Creek, which runs through the city and was the original name of a town nearby, which was eventually incorporated into the growing city.
- The University of Florida, Shands Healthcare and the city government are the only major employers for the city.
- The Gainesville Regional Transit System, or RTS, is the fourth largest mass transit system in the state.
- Between 1987 and 1992 Gainesville was a big rock scene, with Hollywood star River Phoenix having the local Hardback Cafe as his main base.
- It is known to some as the Berkeley of the South. This nickname was probably afforded to Gainesville because of the presence of a relatively prestigious university, and the liberal tendencies of its voting base. All of the counties surrounding Alachua County vote heavily Republican, while Gainesville votes strongly Democratic.
- The National Coalition for the Homeless cited Gainesville in 2004 as the 5th meanest city for their criminalization of homelessness. The city of Gainesville has a number of ordinances that target the homeless, including an anti-panhandling measure, restrictions on groups that give free meals, and a measure making it illegal to sleep outside on public property.
- Gainesville is renowned in the recreational drug culture for "Gainesville Green", a particularly potent strain of marijuana.
http://en.wikipedia.org/wiki/32608
University Avenue 
University Avenue, between the University of Florida and Downtown, is dominated by restaurants, bars and shops that cater to the city's large student population.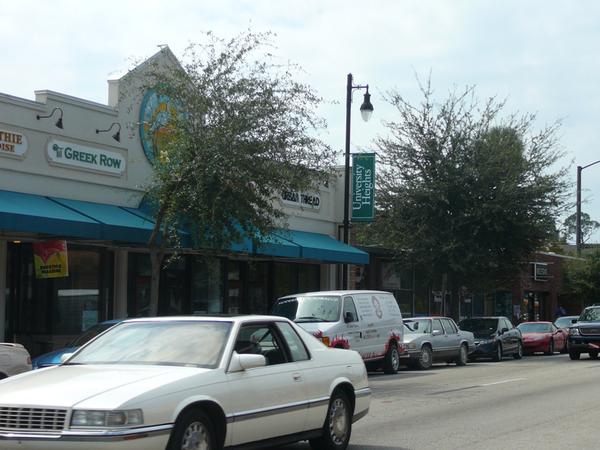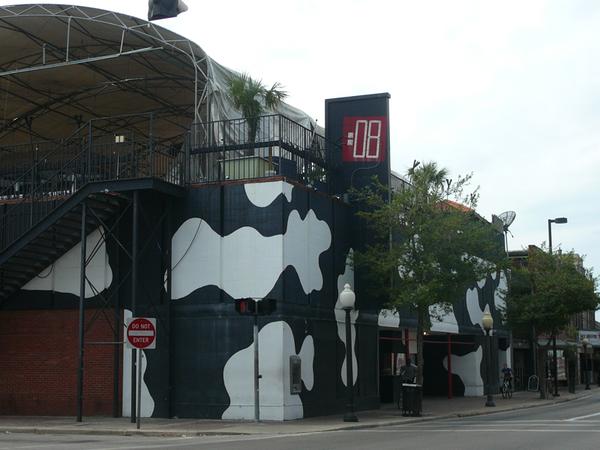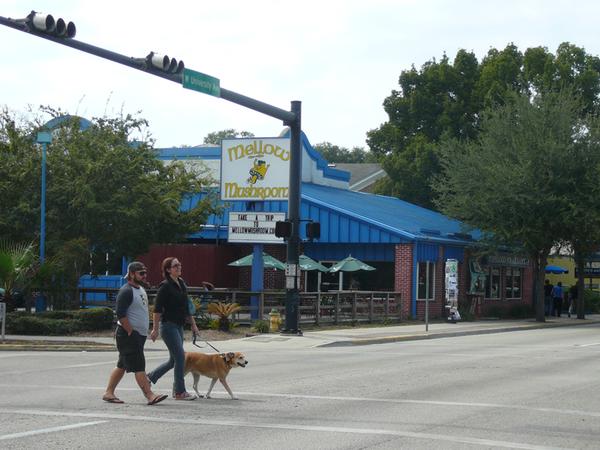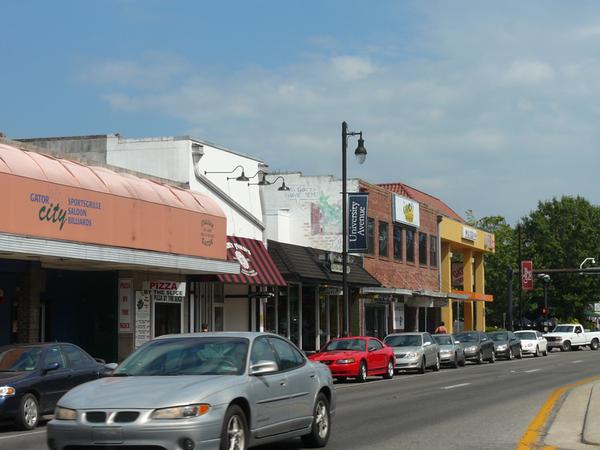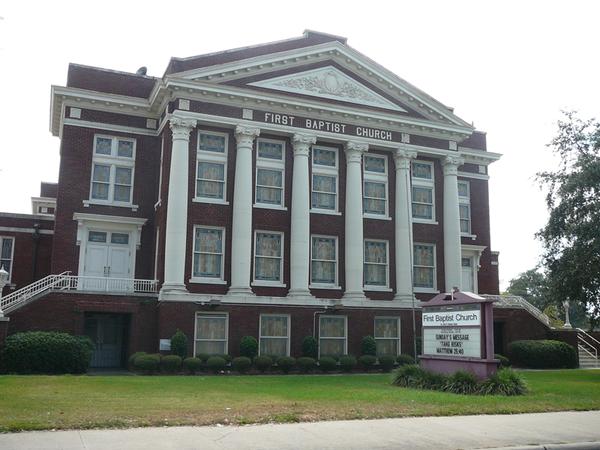 University of Florida
Founded in 1853, the University of Florida is the flagship university of the State University System of Florida.  It is also one of the largest universities in the United States, with 51,913 students as of fall 2007.  The school is the main economic driver in the City of Gainesville.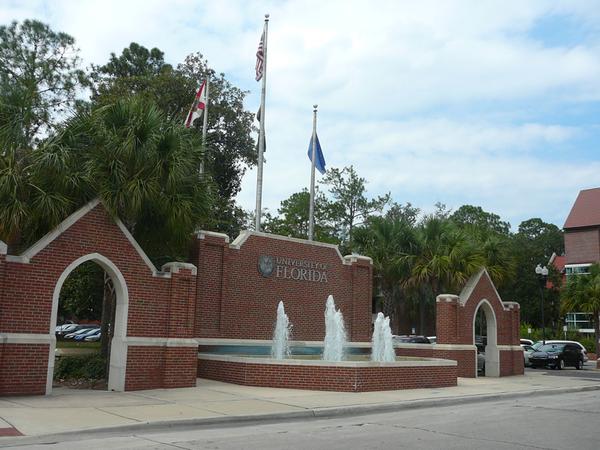 Urban Housing
With a major university and a large number of college students living within walking distance of downtown, Gainesville has seen a huge increase in urban mulit-family developments.  The images below were taken in the neighborhoods of Pleasant Street, College Park, University Heights and Downtown.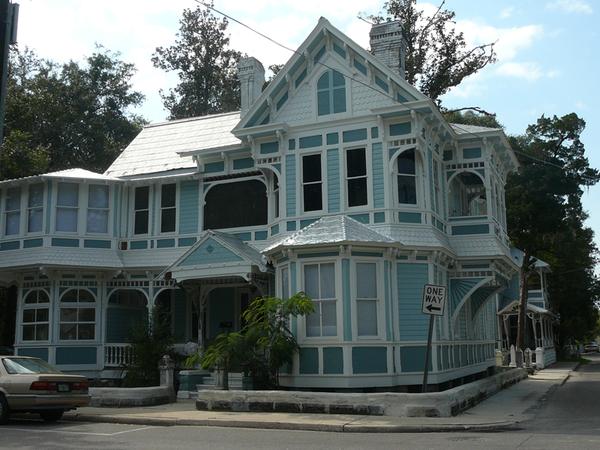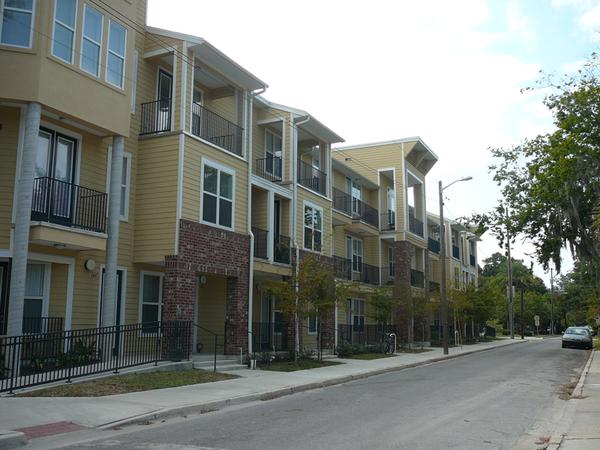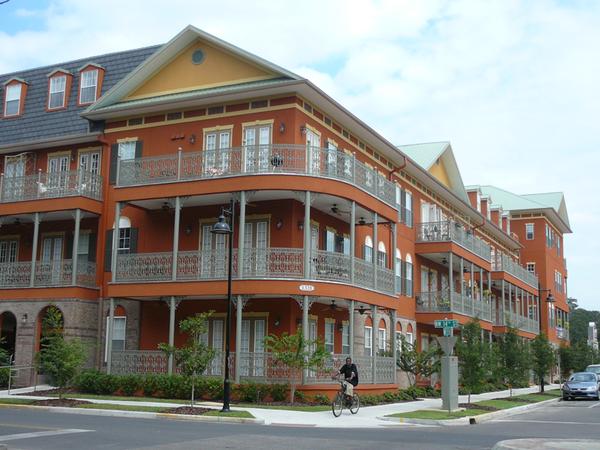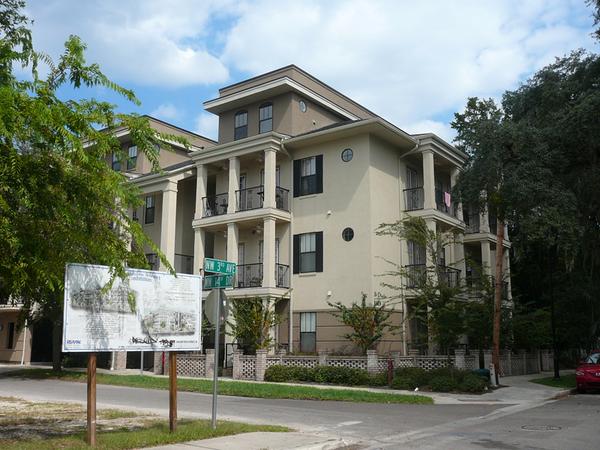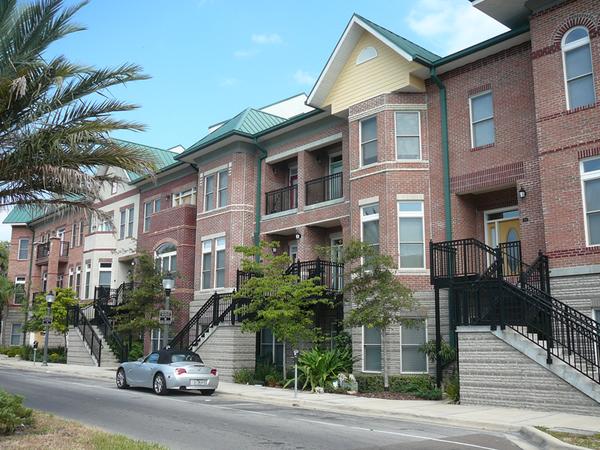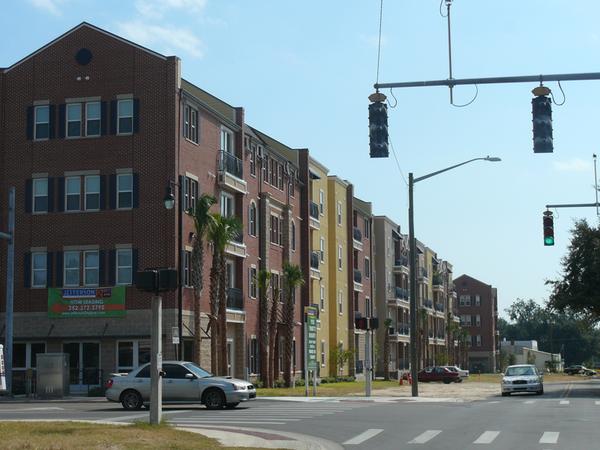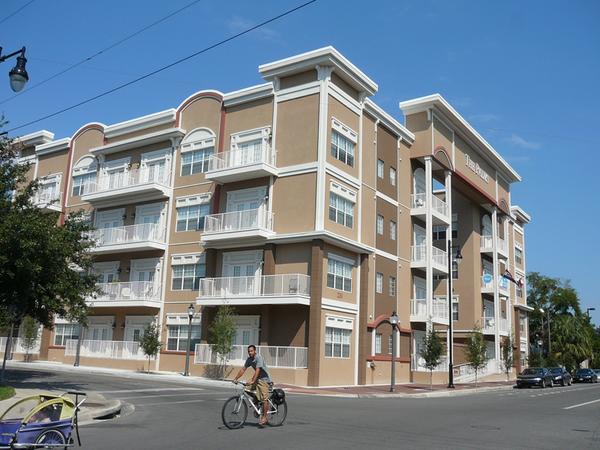 Article by Ennis Davis