An Era Gone By: Downtown Retail
November 5, 2008
17 comments
Print Article
For nearly a century, Downtown served as Jacksonville's premier retail destination. Is it too late to reach back into the past and capture the magic?
Main Street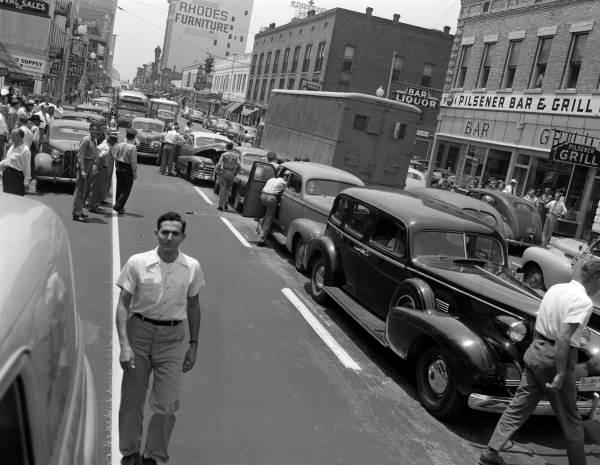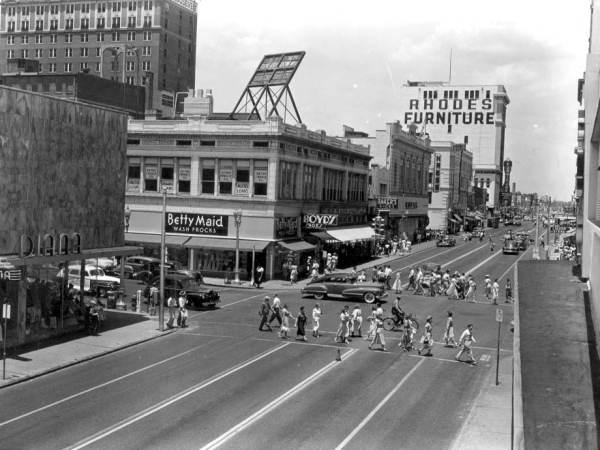 Forsyth Street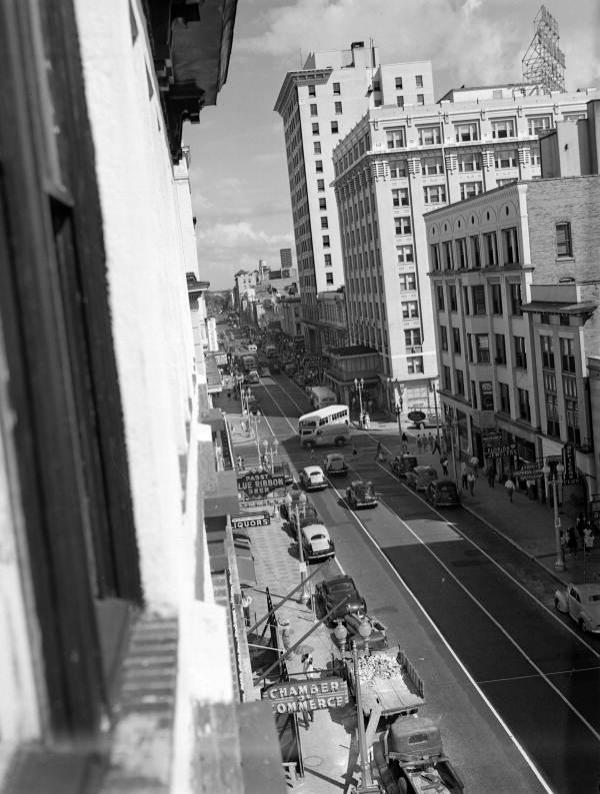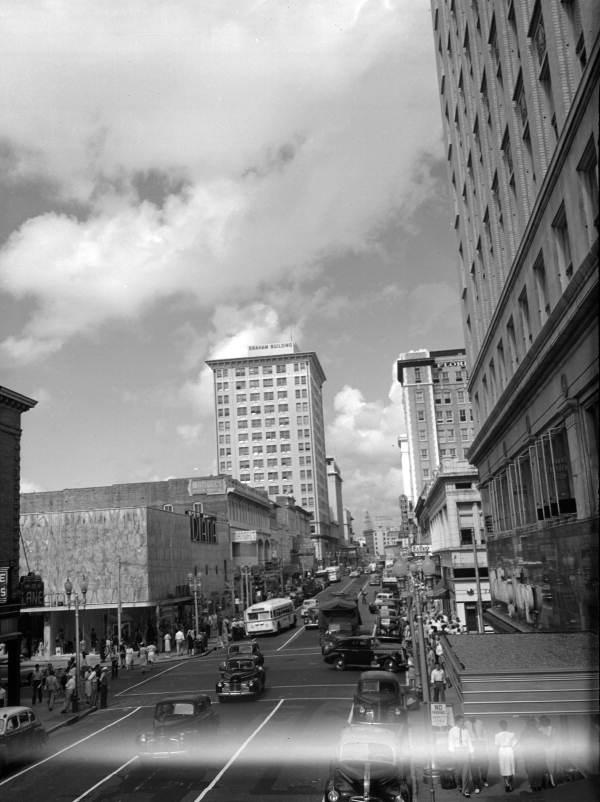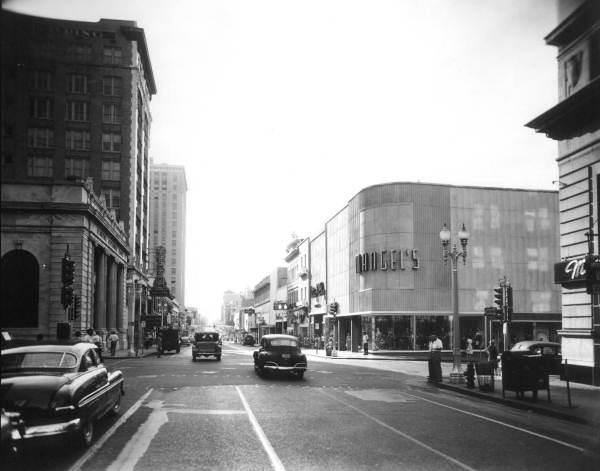 Then and Now: Forsyth Street between Main and Laura Streets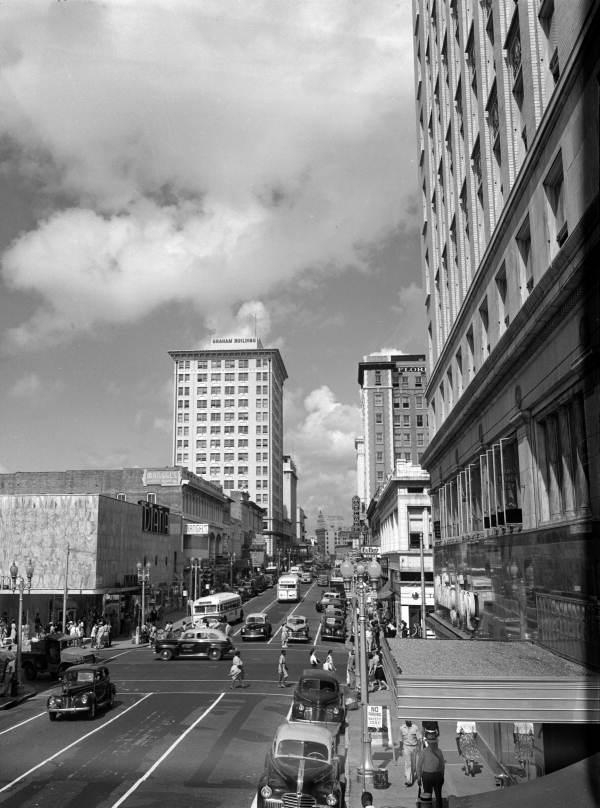 The Lynch Building
The Lynch Building was Jacksonville's second tallest skyscraper when completed in 1927. It served as the headquarters of American Heritage Life with retail at street level. Today, Jacksonville-based American Heritage is now apart of Allstate, with offices off of San Pablo and JTB. After sitting abandoned for a number of years, the Lynch Building was renovated into a 127 unit apartment and renamed 11 East Forysth.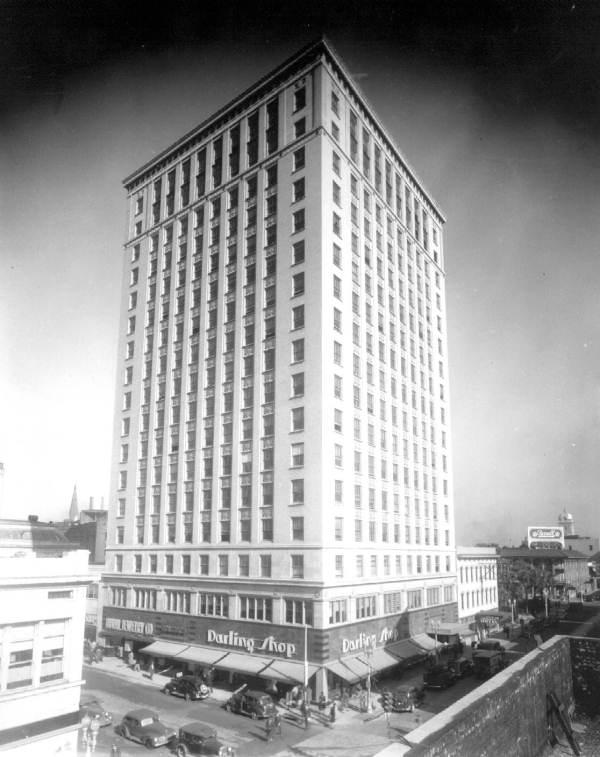 Then and Now: The Lynch Building (11 East Forsyth)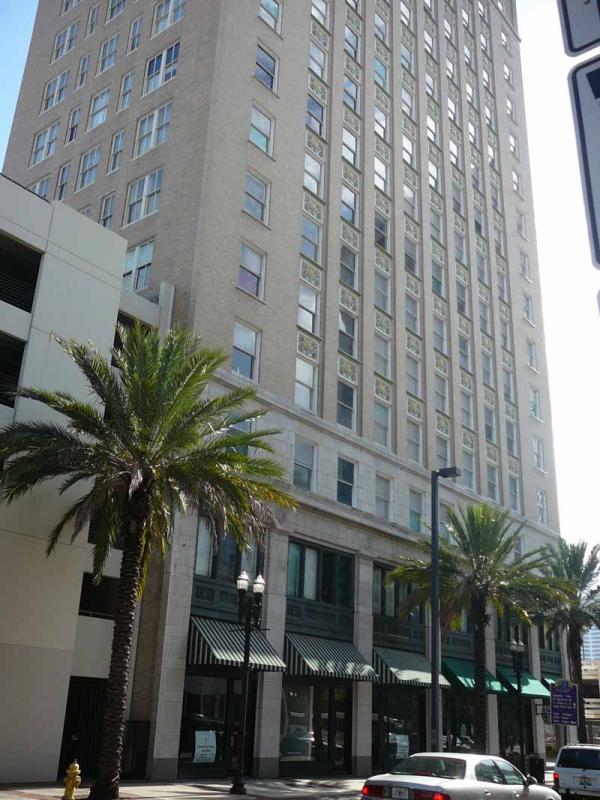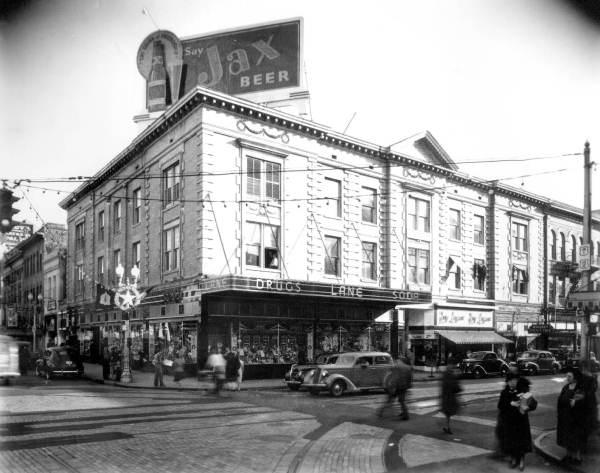 The SE corner of Forsyth & Main Streets.


Today this former lively strip of Forsyth Street lives on as a low level metal parking deck.
1971 Downtown Master Plan
Laura Street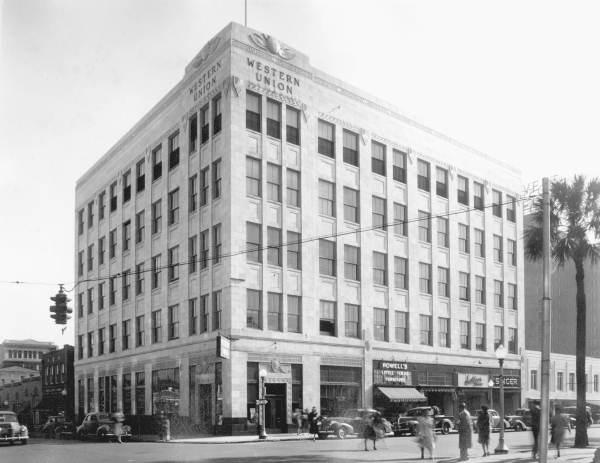 The Western Union Telegraph Company Building opened in 1931. It served as the offices for Western Union and included four retail spaces along Laura Street. Today, the building is occupied by the Museum of Contemporary Art|Jacksonville. Cafe Nola and a museum gift shop are located at street level.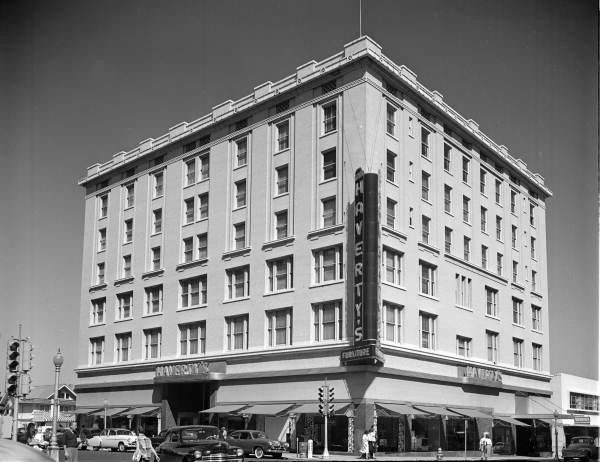 Then and Now: The YMCA / Haverty's Building (City Hall Annex)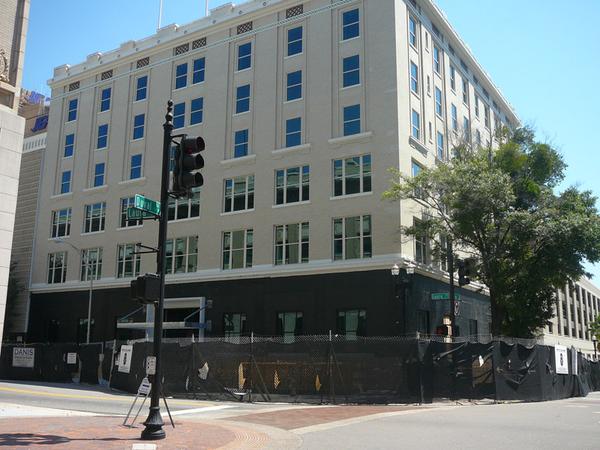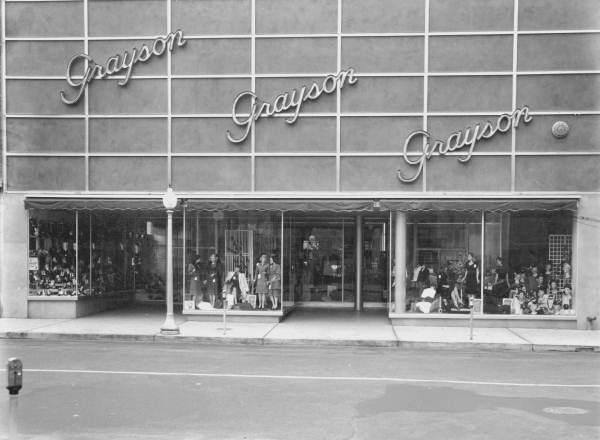 215 North Laura Street: Then and Now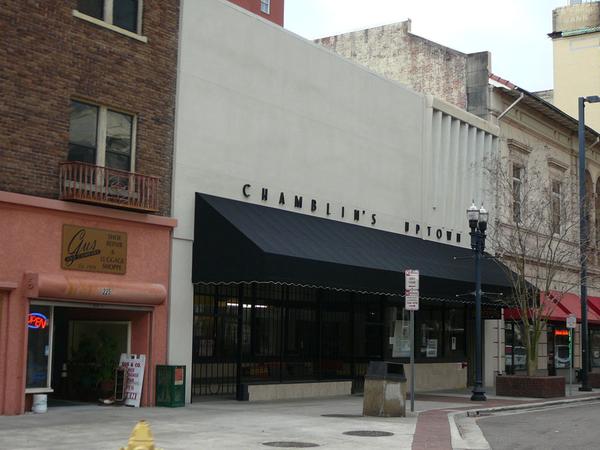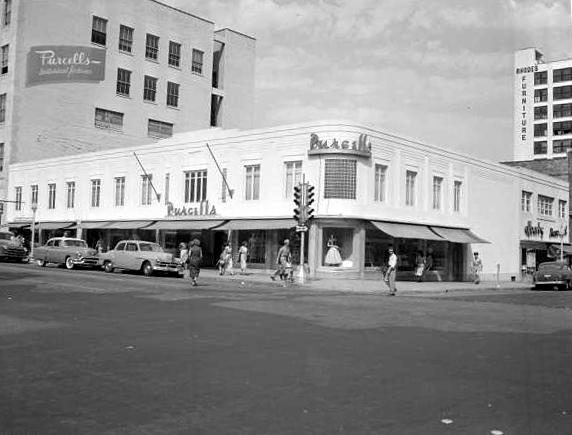 Then and Now: Parcell's Department Store's site is now a parking garage.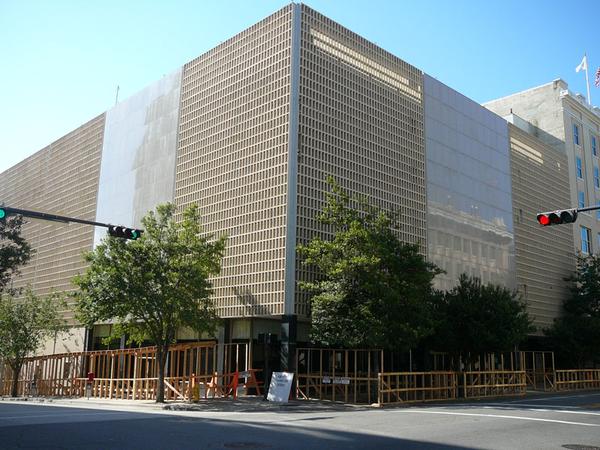 Then and Now: SE corner of Laura and Adams
May-Cohen's Department Store
When Cohen's was completed in 1912, it was the ninth-largest department store in the United States. Covering a full city block, the four story building included street level retail space, a two story department store and two levels of rentable office space. Like most of downtown's major retailers, this May-Cohen's location would eventually close its doors to the public in the 1980s. Today, May is now apart of Macy's, Inc., a chain with no Jacksonville locations.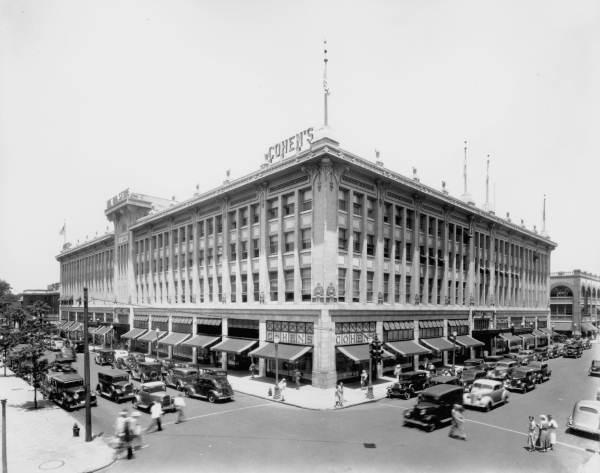 Then and Now: The St. James Building / May-Cohen's (City Hall)
Adams Street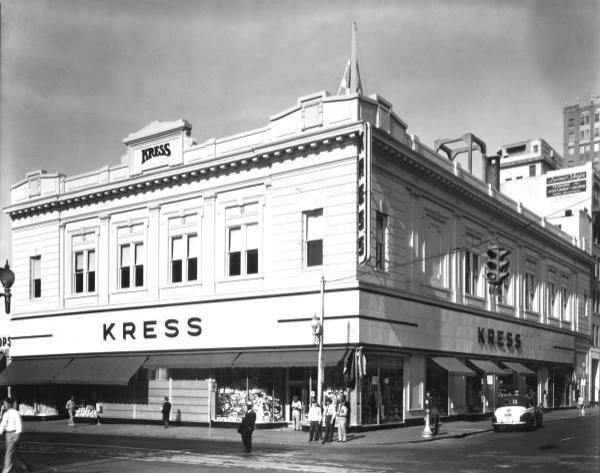 Kress, on the corner of Main and Adams Street.
Inside of Kress. Today, Kress is now the offices of Farah and Farah.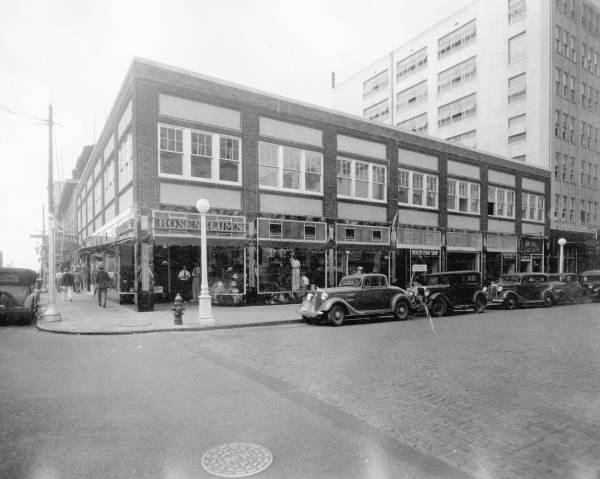 Rosenblum's on the corner of Hogan and Adams Streets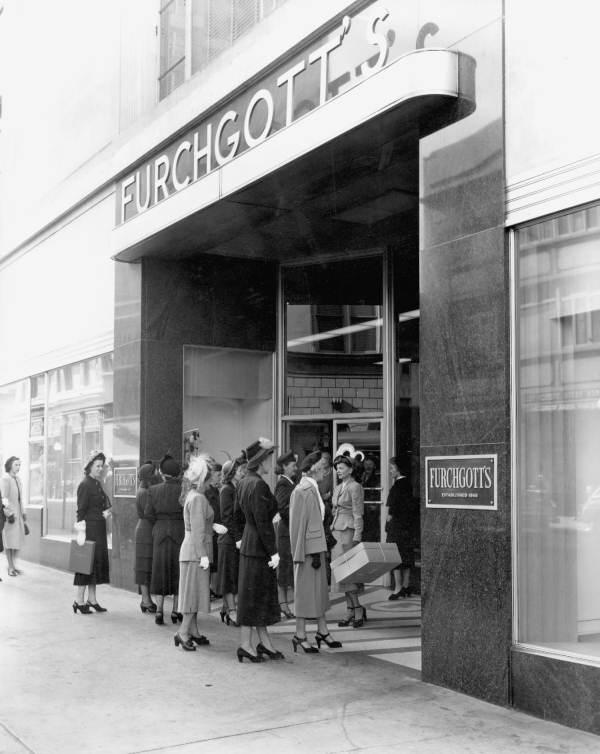 Then and Now: Furchgott's Department Strore
Article by Ennis Davis