Amtrak Capitol Corridor Service
November 20, 2008
14 comments
Print Article
The Capitol Corridor is a 172-mile passenger train route operated by Amtrak in California. By comparison, Jacksonville is 140 miles from Orlando, 197 miles from Tampa and 344 miles from Miami. Imagine if there were as many as 32 daily passenger trains running between Jacksonville and Florida's other cities. The Capitol Corridor gives us a glimpse of what a Florida corridor system could become.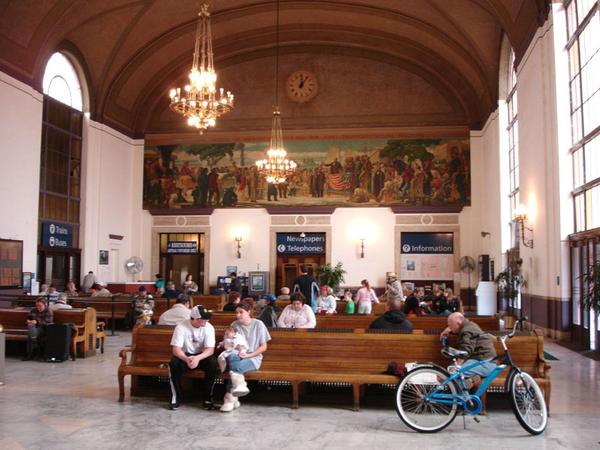 Because it is fully supported by the state, the Capitol Corridor operates under Amtrak California. It runs daily from the San Francisco Bay Area to Sacramento, roughly parallel to Interstate 80. One daily-scheduled train continues through the eastern Sacramento suburbs to Auburn, in the foothills of the Sierra Nevada. There are plans to extend one daily-scheduled train to Reno, Nevada, and to increase train frequency throughout the route. The trains are administered by the Capitol Corridor Joint Powers Authority, with management provided by employees of Bay Area Rapid Transit. The Capitol Corridor has been in operation since 1991.
In fiscal year 2005-2006, the Capitol Corridor had about 1.3 million riders per year, and is the third busiest Amtrak route in terms of ridership, surpassed only by the Northeast Corridor and the Pacific Surfliner.
The Capitol Corridor service is commonly used by commuters between the Sacramento area and the Bay Area as an alternative to driving on the congested Interstate 80 corridor. Monthly passes and discounted trip tickets are available on the line. Many high ranking politicians, lobbyists, and their aides choose to live in the Bay Area and commute to their jobs in Sacramento, while workers in the Oakland, San Francisco, and Silicon Valley employment centers take the Capitol Corridor trains from their less expensive homes in Solano County and the Sacramento metropolitan area.
Since August 28, 2006, the Capitol Corridor route has run 32 trains per day (16 in each direction) on weekdays, reflecting a substantial increase over the prior service frequency. According to its management, ridership on the Capitol Corridor trains tripled between 1998 and 2005.
http://en.wikipedia.org/wiki/Capitol_Corridor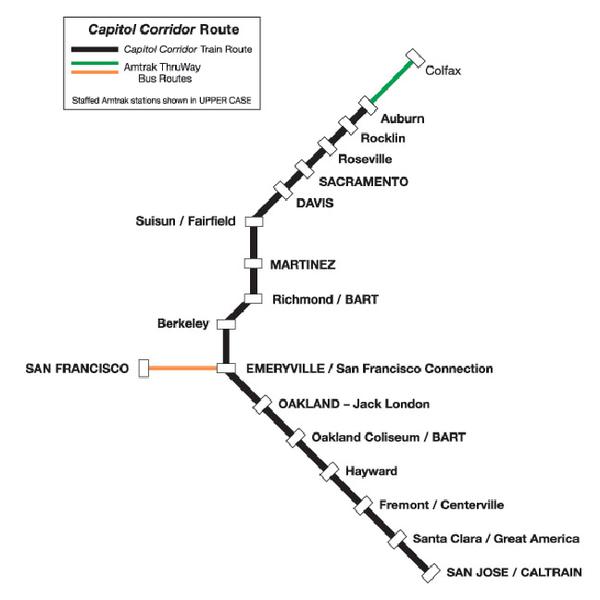 Sample Schedule
Successful corridor service have travel times that are as frequent as many commuter rail systems across the country.
Amtrak Capitol Corridor Photo Tour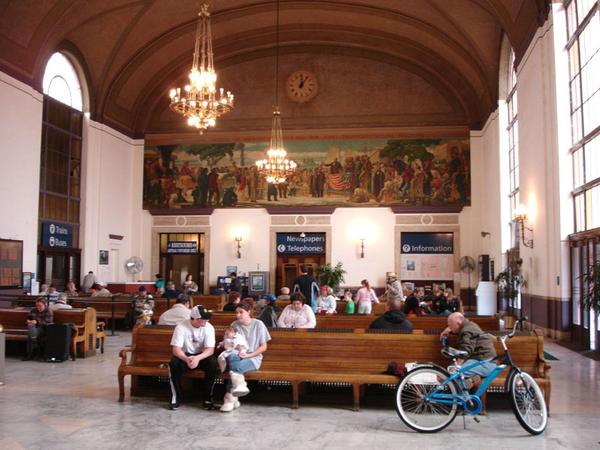 Image by susan decker at www.flickr.com
Commuters wait for the next train in Sacramento's Amtrak station.  Located in downtown, Amtrak passengers also have the option of light rail and city bus connections to link them with other areas of Sacramento.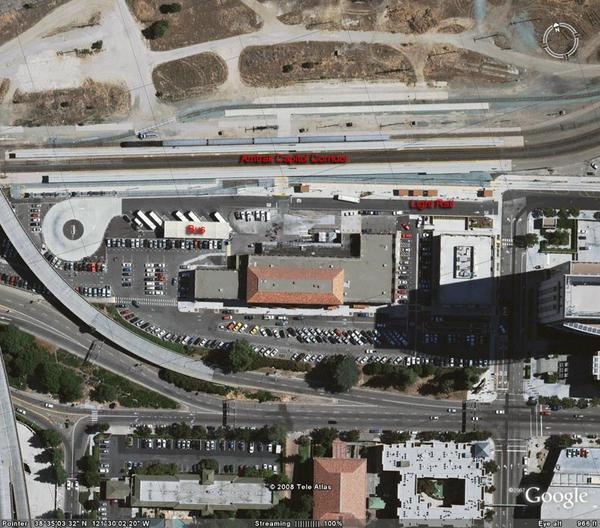 An aerial of Sacramento's station.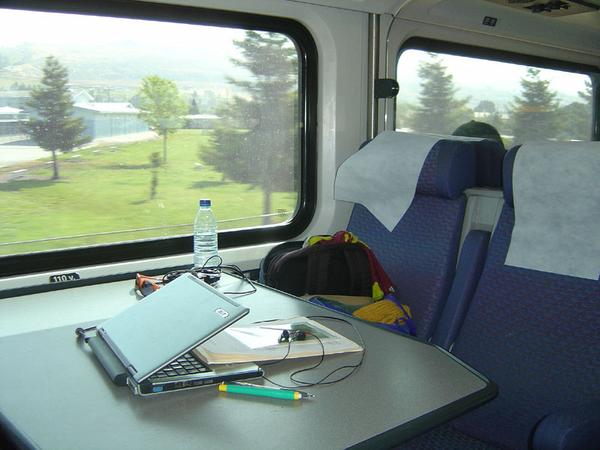 Image by martapigs at www.flickr.com
 Capitol Corridor trains allow commuters to enjoy WiFi service during their daily commutes.  Its difficult to achieve the same results while stuck behind the steering wheel on Interstate 95.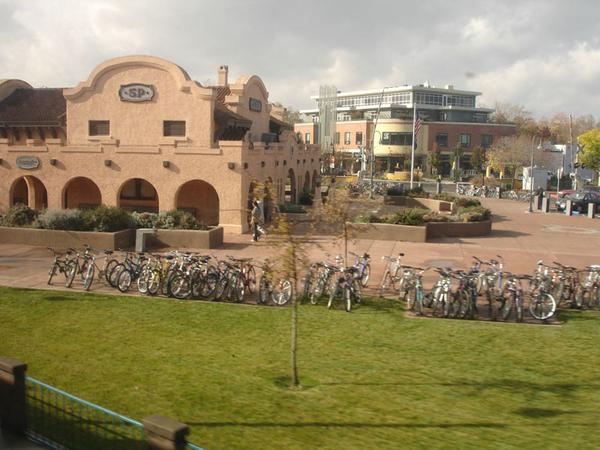 Image by susan decker at www.flickr.com
 The Davis, CA station.  The corridor service has become popular transportation source with cyclists.   A Florida corridor service would allow a cyclist living in Springfield or Riverside, the opportunity to spend a day biking in St. Augustine, Winter Park or along Tampa's Bay.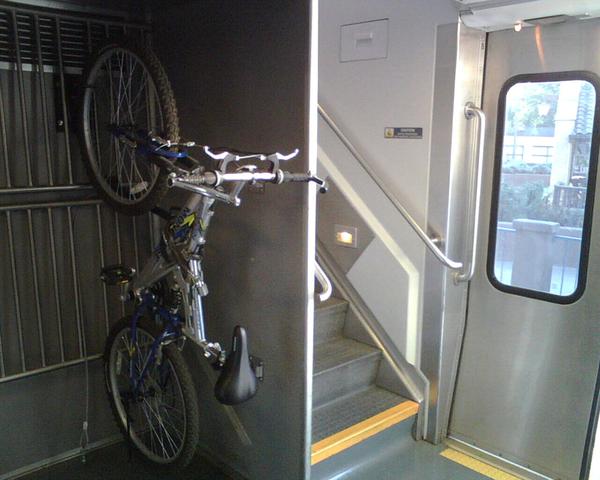 Image by payton chung at www.flickr.com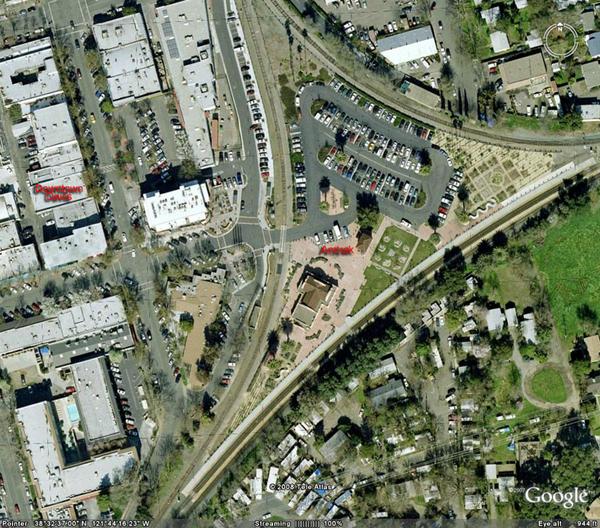 An aerial of the Davis, CA Amtrak station.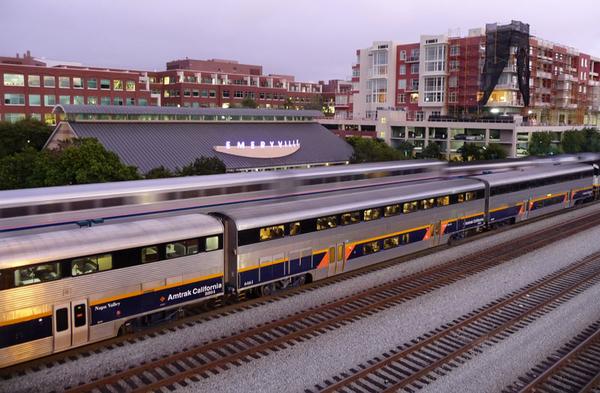 Image by ingridtaylar at www.flickr.com
Because of frequent train service, transit oriented developments are adjacent to several Amtrak stations along the corridor.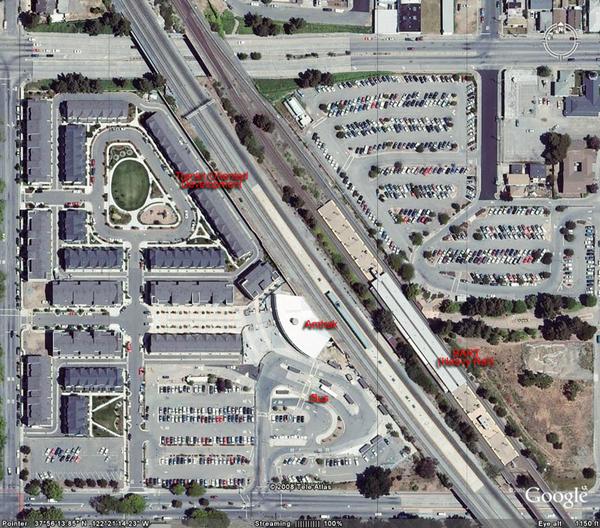 An aerial of the Richmond, CA station.  Here, Amtrak riders can reside in a transit oriented development or transfer to BART (heavy rail) for access into Oakland and San Francisco.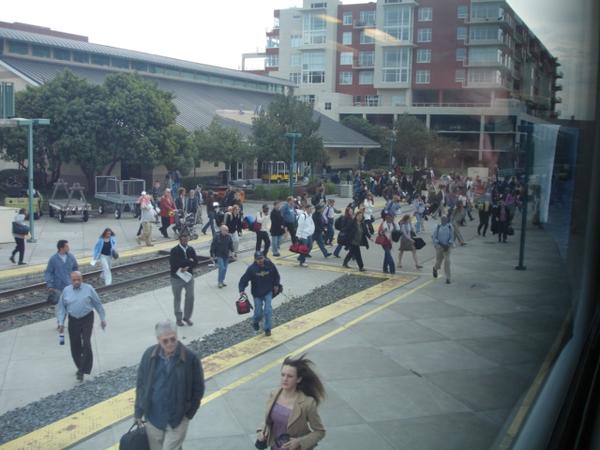 Image by susan decker at www.flickr.com
The morning rush at the Emeryville Amtrak Station. A corridor service allows residents to stay in communities like St. Augustine or Orange Park and take the train into the city.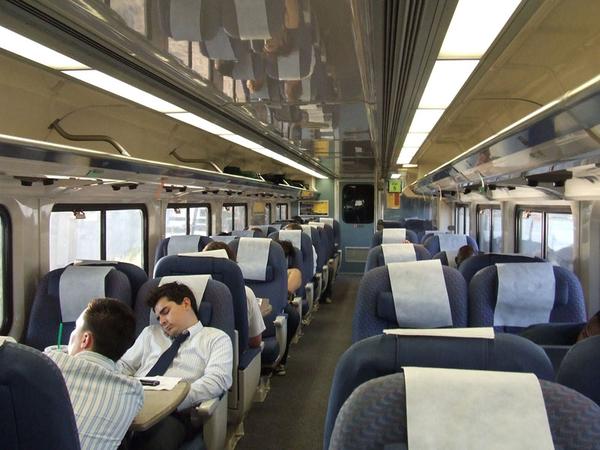 Image by sjipp at www.flickr.com
 A commuter after a hard day's work.  Doing this on the highway would most likely result in an accident.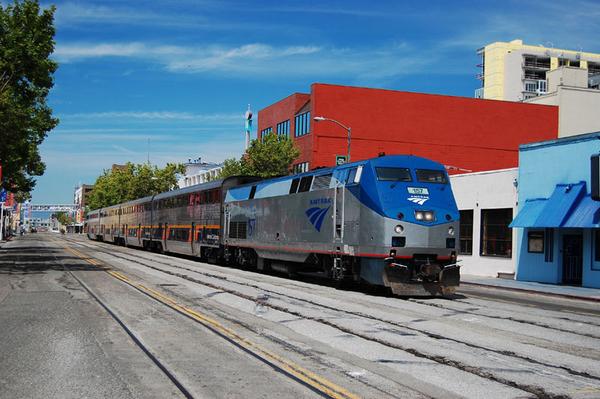 Image by alasdairmulhern at www.flickr.com
 A Capitol Corridor train coming in to Downtown Oakland.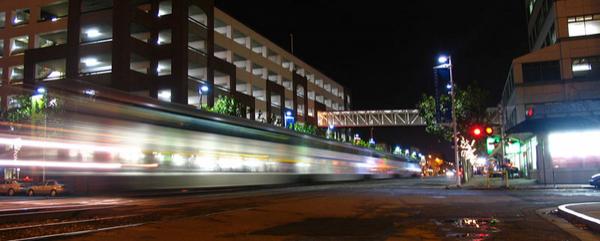 Image by vision63 at www.flickr.com
A Capitol Corridor train coming into Oakland's Jack London Square.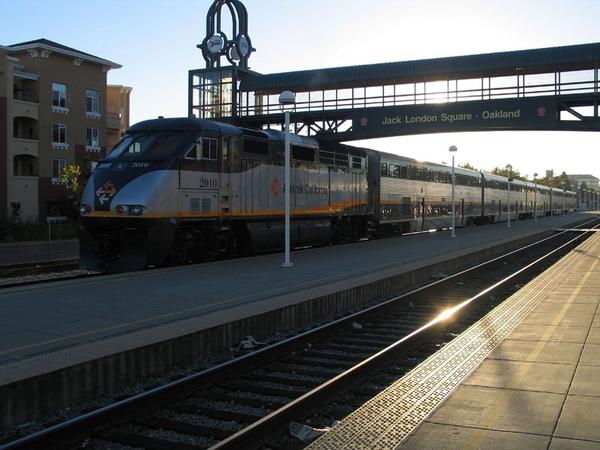 Image by rails4me at www.flickr.com
Oakland's Jack London Square station.

Image by michael patrick at www.flickr.com
 An aerial view from Jack London Square's station reveals transit oriented and adjacent developments within walking distance.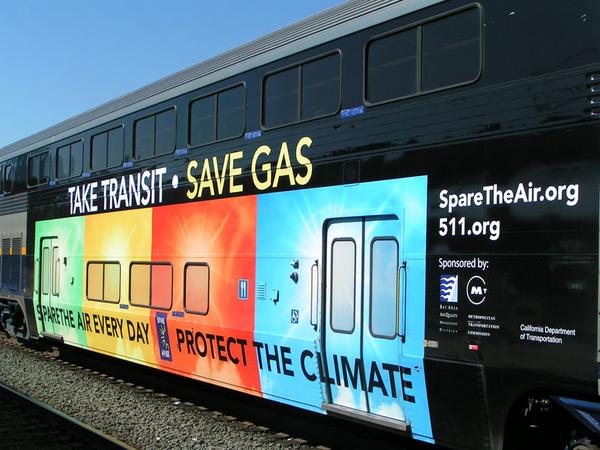 Image by el cobrador at www.flickr.com
 Train wrapping advertising the benefits of mass transit use.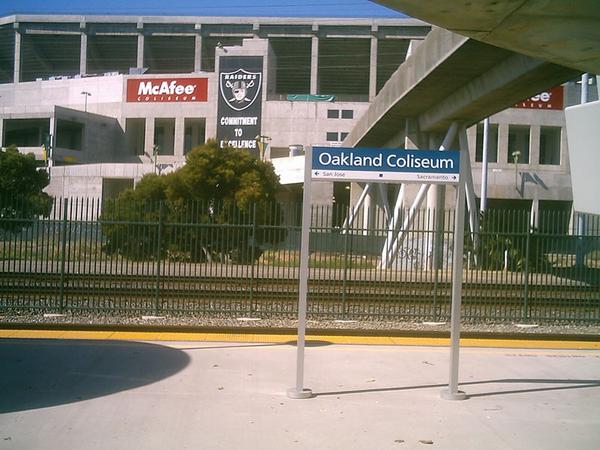 Image by ntbraymer at www.flickr.com
 The Capitol Corridor provides Oakland Raider fans with an easy way to get in and out of NFL football games.   A skyway link with Jacksonville Municipal Stadium could do the same for Jacksonville Jaguar fans.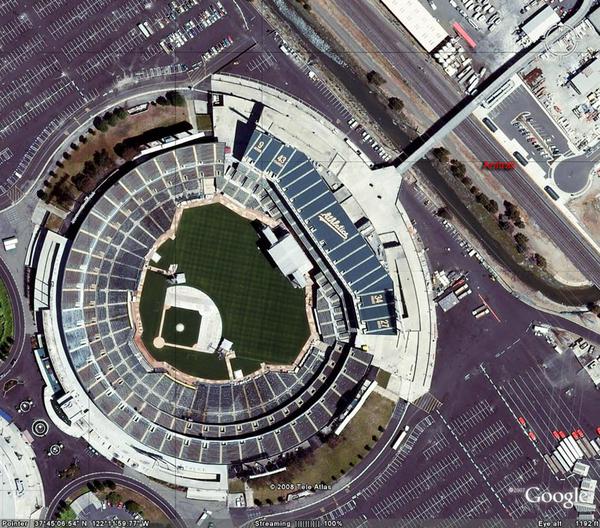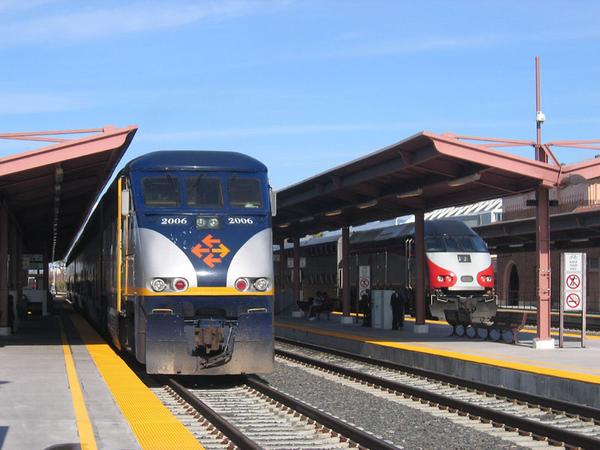 Image by lazytom at www.flickr.com
At San Jose's station, Amtrak Capitol Corridor riders can transfer to Caltrain commuter rail trains to ride into San Francisco (see aerial below).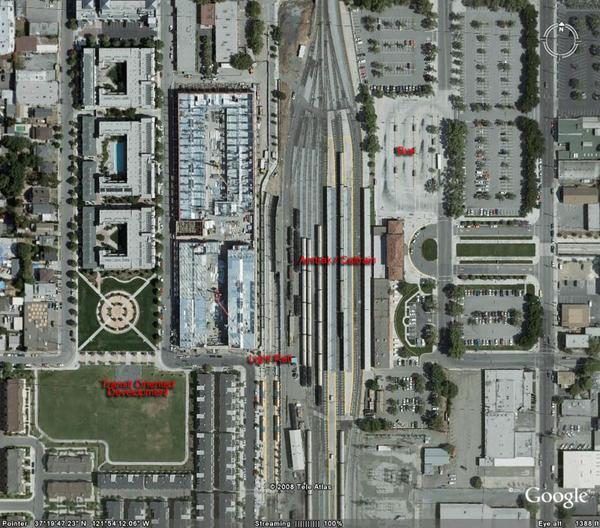 If planned correctly Florida corridor riders would be able to transfer to the Skyway, BRT and commuter rail lines locally at the downtown Jacksonville Terminal.
Article by Ennis Davis