A Closer Look at Philips Highway
November 12, 2008
24 comments
Print Article
Philips Highway was once the home of Jacksonville's hottest suburbs. Now it is a prime corridor for infill growth and redevelopment.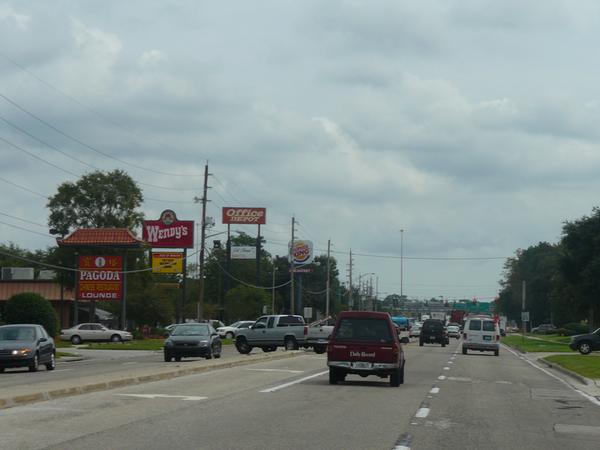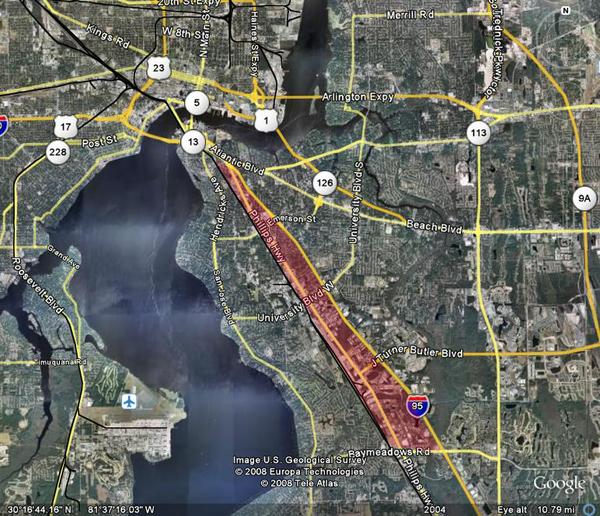 Philips Highway is currently a dividing point between established residential communities to the west and sprawling commercial and industrial uses to the east.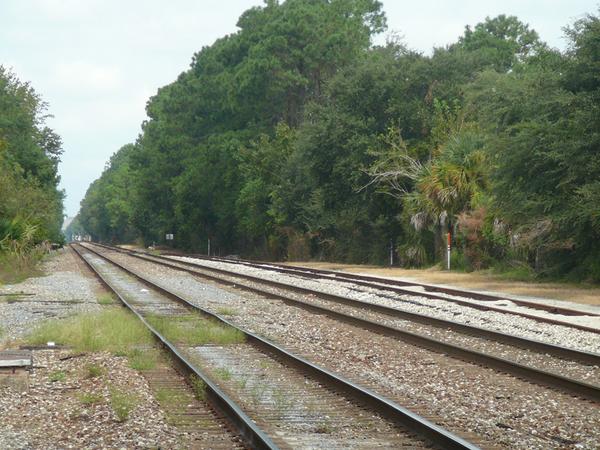 The FEC rail corridor paralleling Philips presents the city with the opportunity to revitalize the Philips Highway corridor as one lined with transit oriented developments from Downtown to the county line.  The major benefit being that existing infrastructure is already in place.
Philips: The other side of San Marco
This area was the home to some of Jacksonville's earliest automobile oriented suburban growth.  Several motels and motor lodges line this stretch of Philips Highway.  This area began to decline once Interstate 95 opened, diverting most of the through traffic around this corridor.  The controversial Jackson Square development offers Jacksonville the opportunity to convert this strip into a vibrant walkable, transit dependent corridor.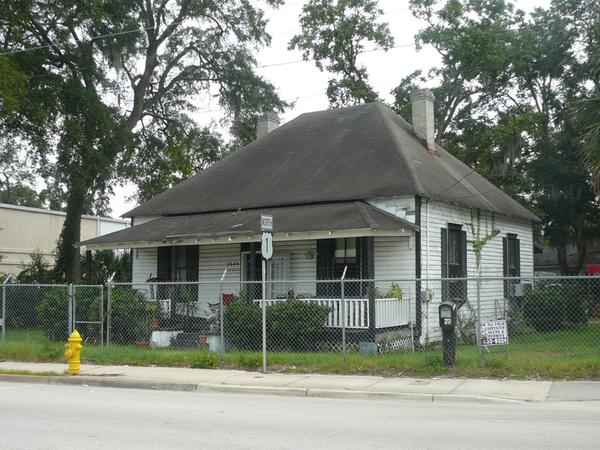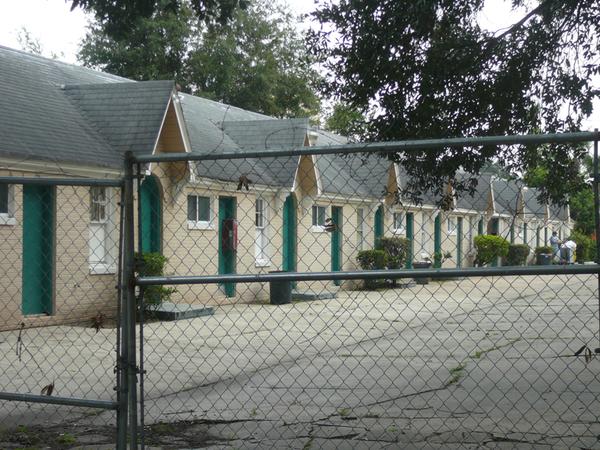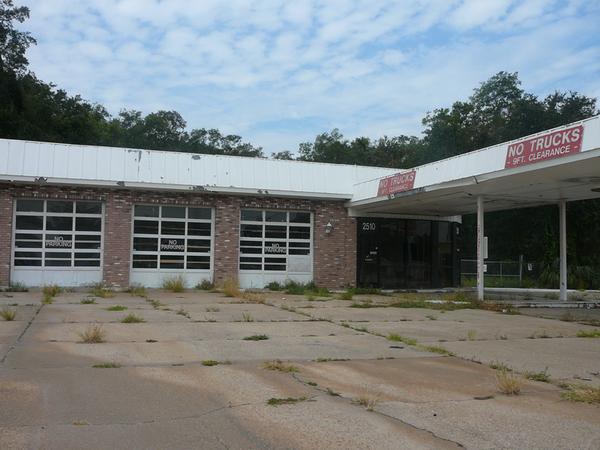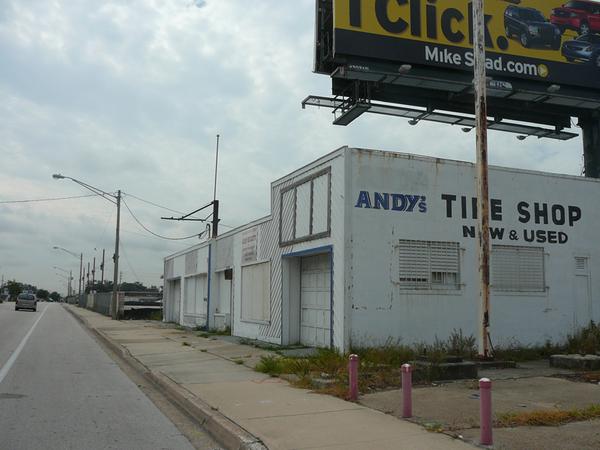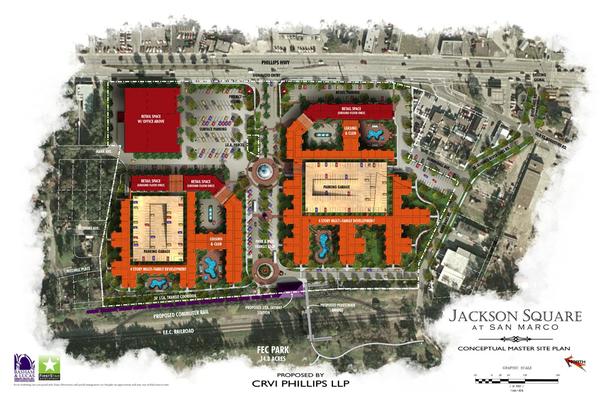 Jackson Square is the first transit oriented development to be proposed along Philips Highway and the FEC railroad corridor.  If built, this dense mixed use development will replace an abandoned auto dealership and acres of asphalt parking lots.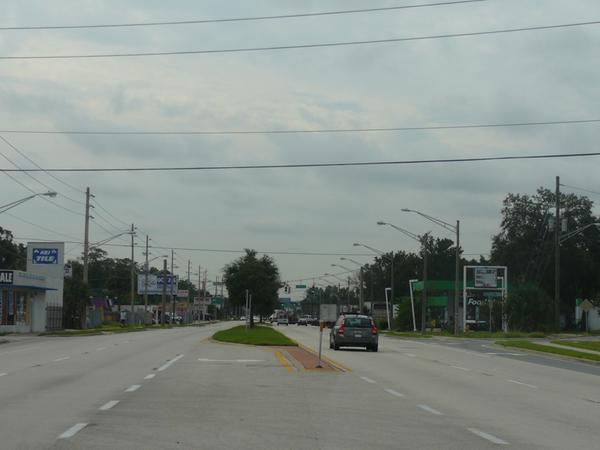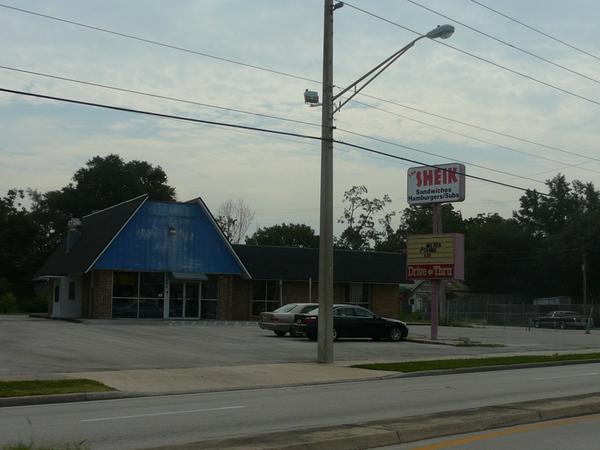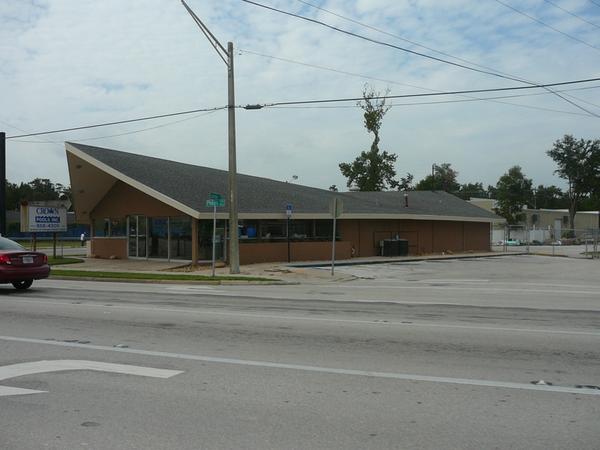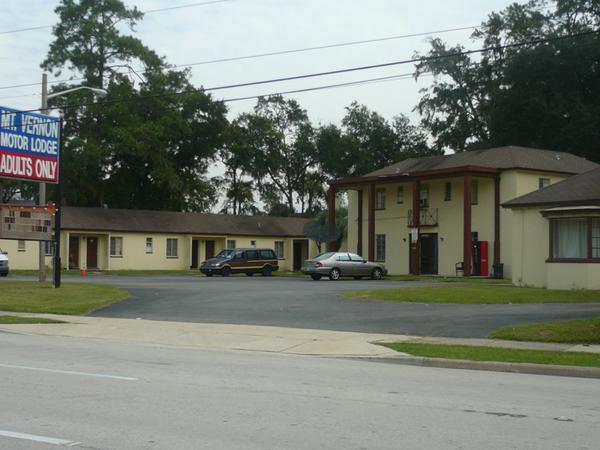 Philips & Emerson
The area around the intersection of Philips and Emerson was once known as the Miracle Mile, with Philips Mall as its main anchor.  Today, the mall has been converted into an office park and the miracle stretch is now littered with strip clubs, abandoned auto dealerships, mobile home parks and a Walmart Supercenter.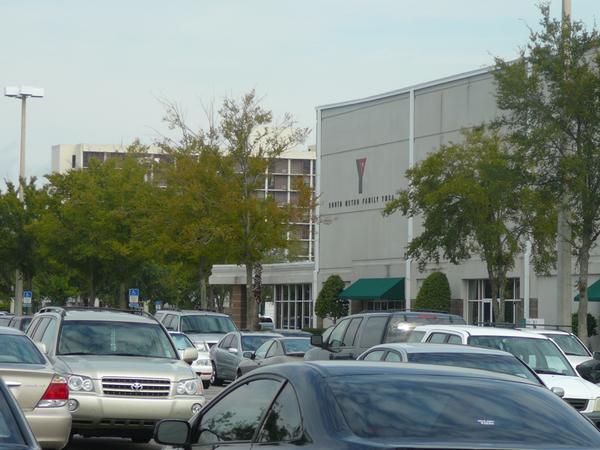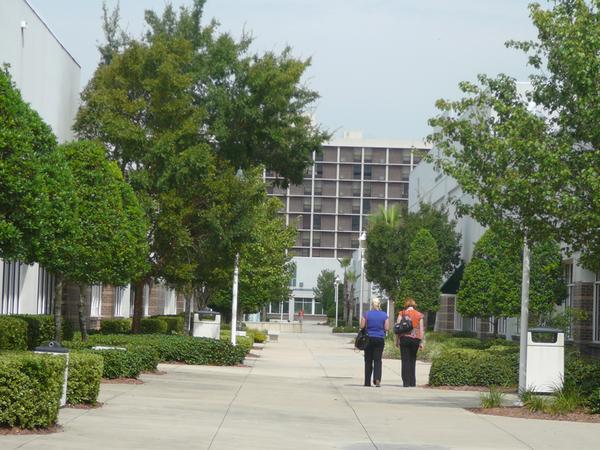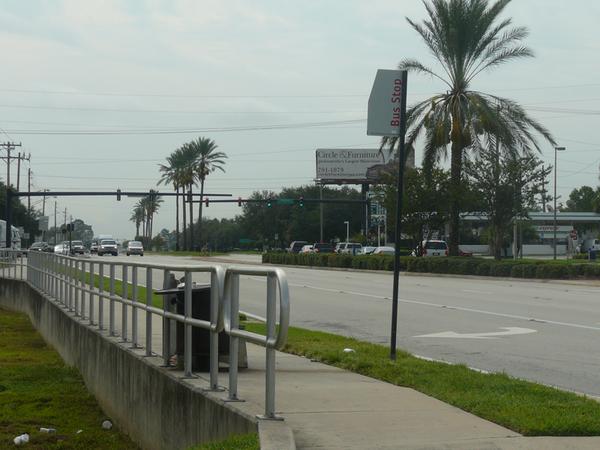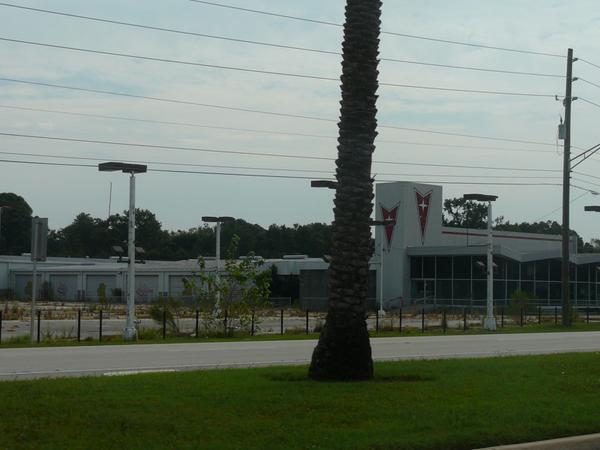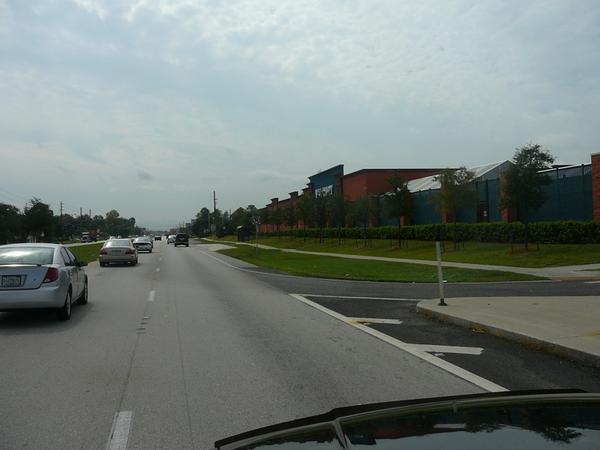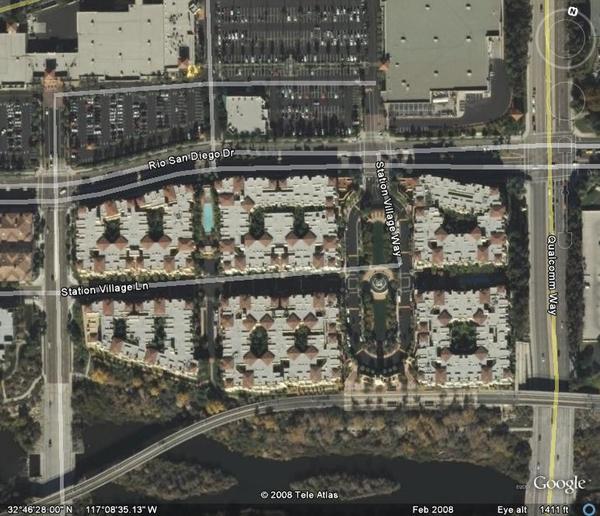 Developments like San Diego's Promenade Rio Vista (shown above) would be the ideal concept for directing infill growth back to the Philips corridor.  In a spread out city like Jacksonville, they can serve as a bridge between smarter growth and suburbanism.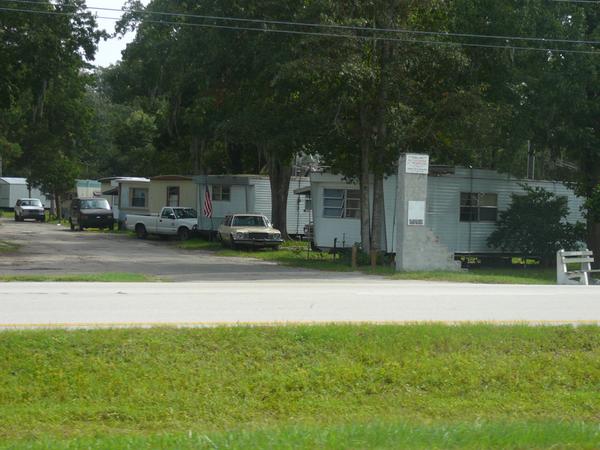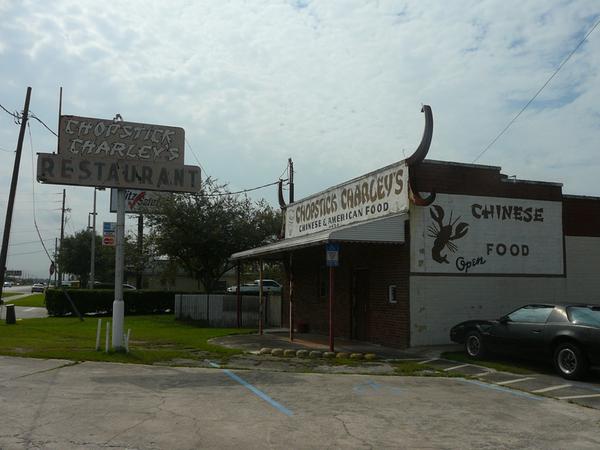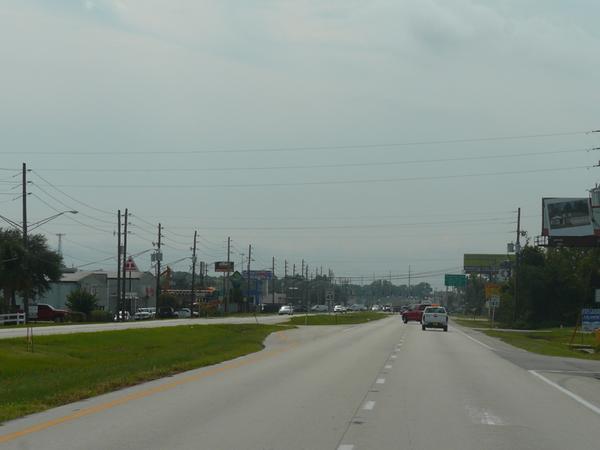 Philips & University
This clogged intersection leads to traffic backups on a regular basis.  University serves as the only direct connection between Philips Highway and Arlington.  Once a powerhouse of suburban growth, the corridor is now the home of several strip clubs, underutilized industrial properties, and aging hotels and fast food restaurants.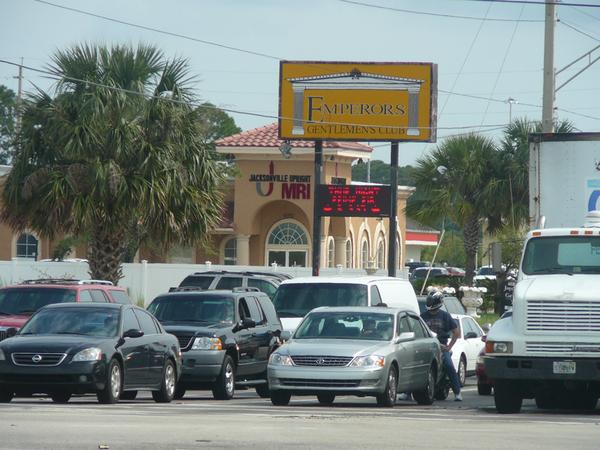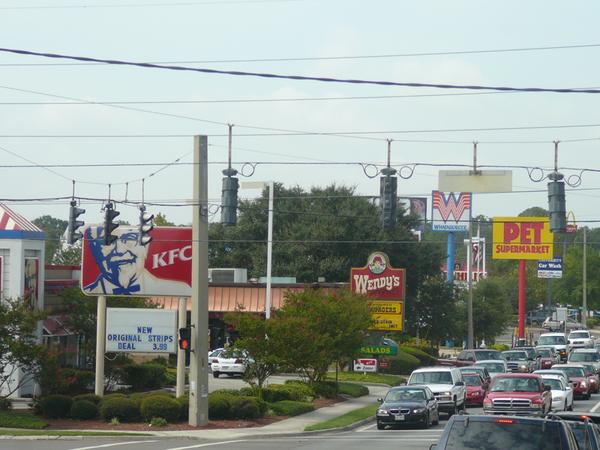 The area under the University Blvd. could potentially serve as an ideal location for a commuter rail stop.  It has direct access to I-95, Philips and University, ample parking and cover from bad weather.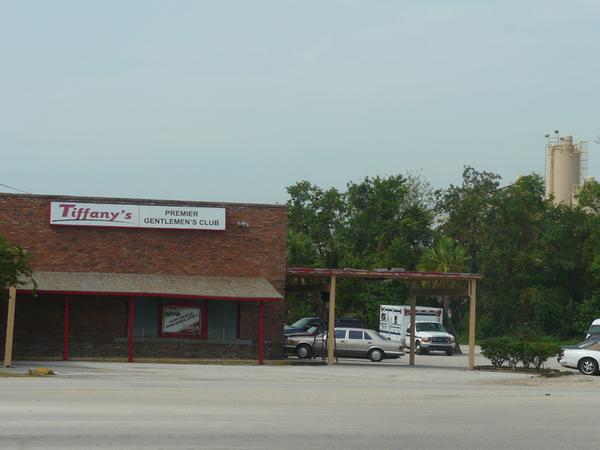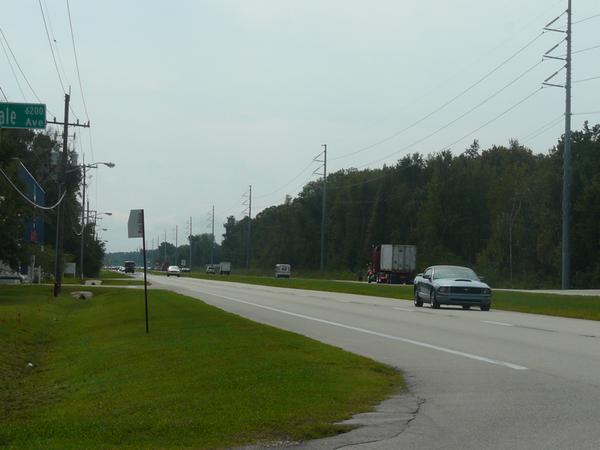 Philips & JTB
Philips transitions to larger office and industrial uses near the intersection with Baymeadows and FEC's Bowden railyard.  Although spread out over several miles, the office parks in this area contain more square footage than what is currently in Downtown.  This area would be ideal for a mix of transit oriented uses along Philips Highway.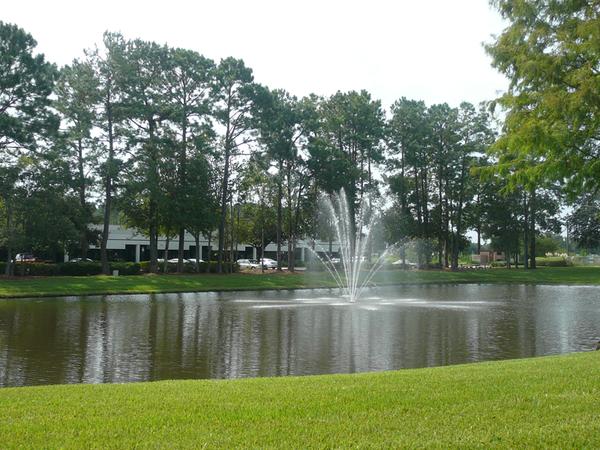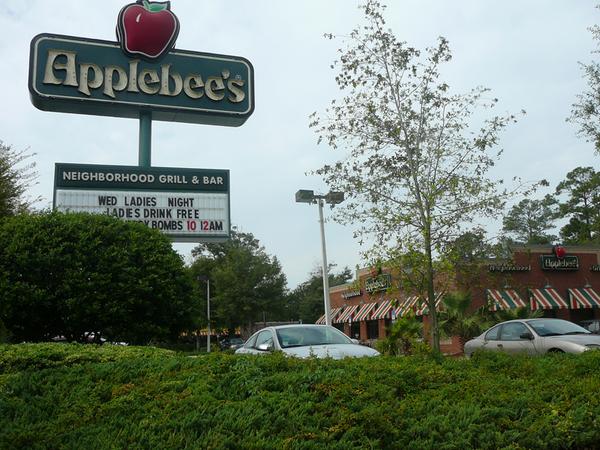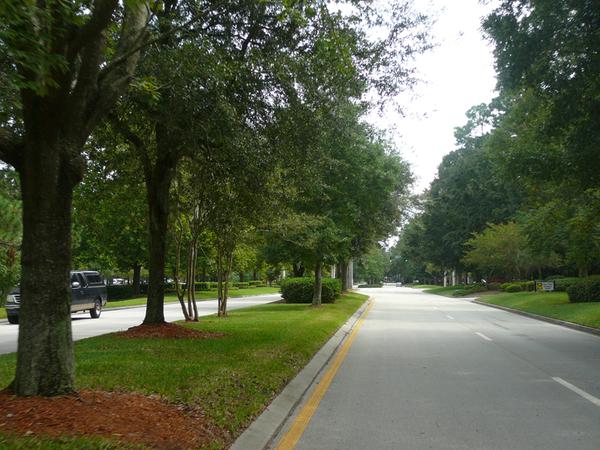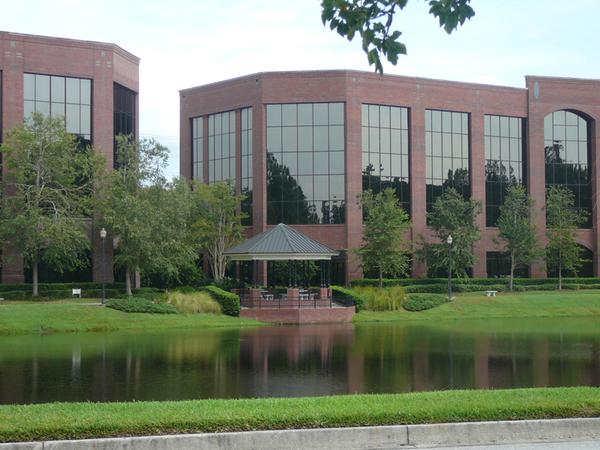 Philips & Baymeadows
This intersection has seen significant redevelopment in the past few years.  Despite this and a heavy traffic count, the stretch of Baymeadows between Philips and I-95 struggles with several abandoned structures.  This area would stand to greatly benefit by embracing the concepts of new urbanism.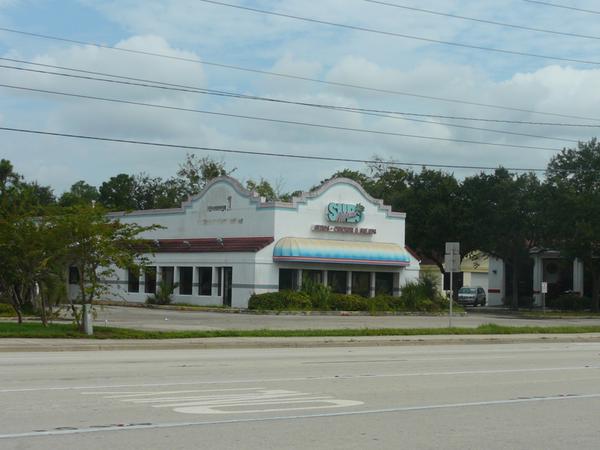 Charlotte's South End District: An Example of what Philips can become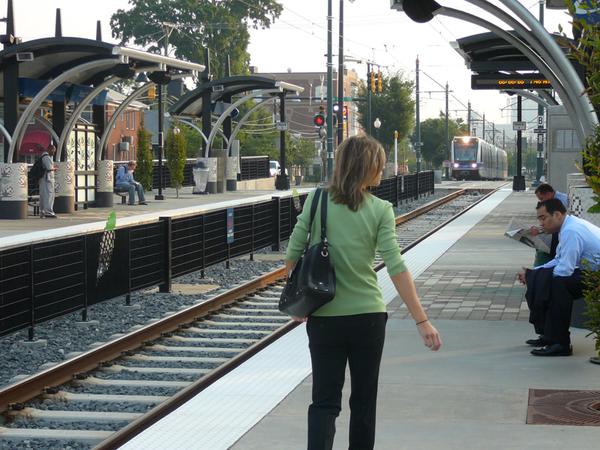 Charlotte's South End District is a good example of what can happen along Philips Highway with proper planning and visioning.  Here, a new light rail system is rapidly converting a suburban oriented highway which parallels rail, into a sustainable walkable district.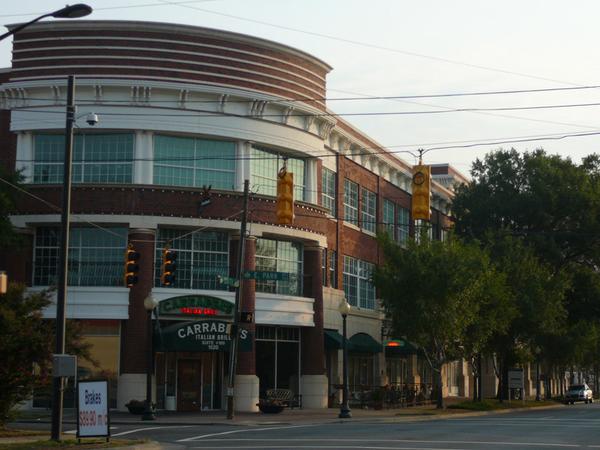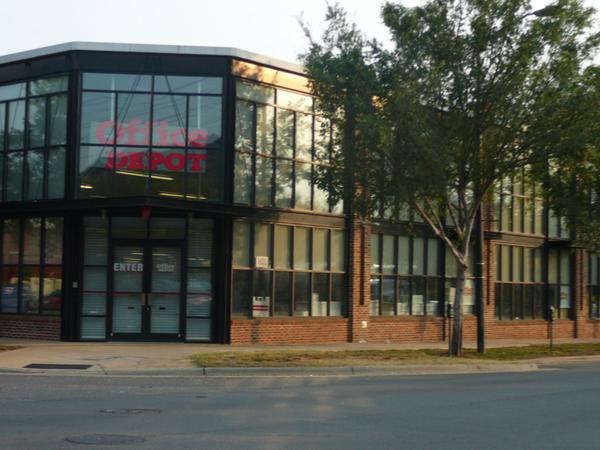 Even big box retailers and national chain restaurants that are known for their suburban footprints have found a way to become a part of the walkable environment.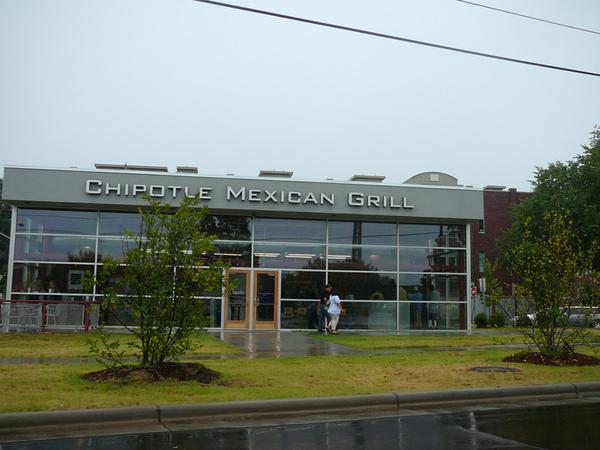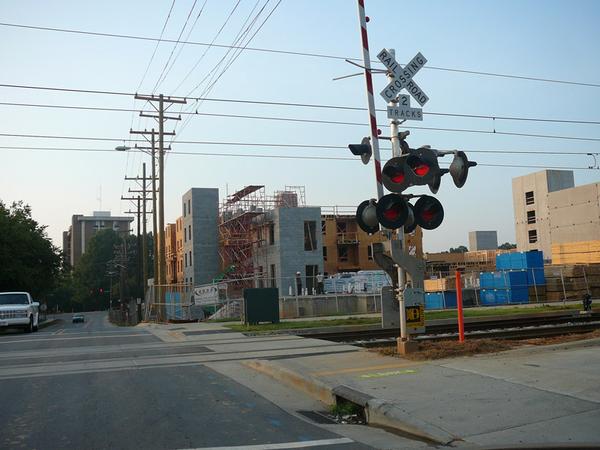 New sustainable development rises on land that once was the site of blighted industrial and commercial uses between Charlotte's new rail line and the highway that parallels it.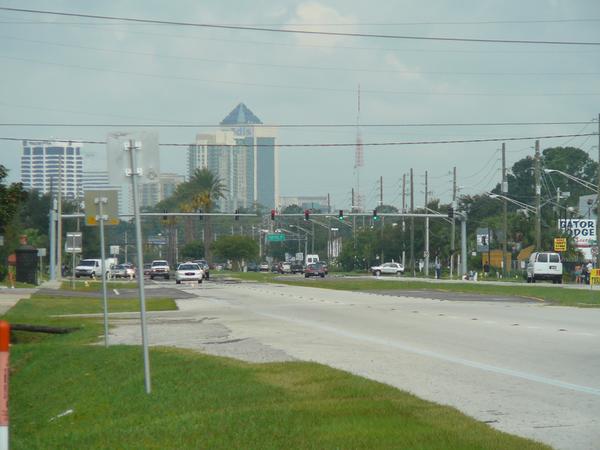 Currently, the Philips corridor is considered an ugly suburban duckling that serves as a barrier to the surrounding neighborhoods.   However, with coordinated and proper planning between the City of Jacksonville, JTA, FDOT , the private sector and local residents, it can be an attractive gateway to the city of Jacksonville.
Article by Ennis Davis