A Different Waterfront
May 14, 2008
32 comments
Print Article
Today, the majority of Jacksonville's water based industry is located north of the Hart Bridge. During the mid 20th century, the downtown riverfront resembled cities like San Francisco, Seattle, San Diego and New York City. A bustling district filled with wharfs, seafood markets, shipyards, and wholesale water-based industry.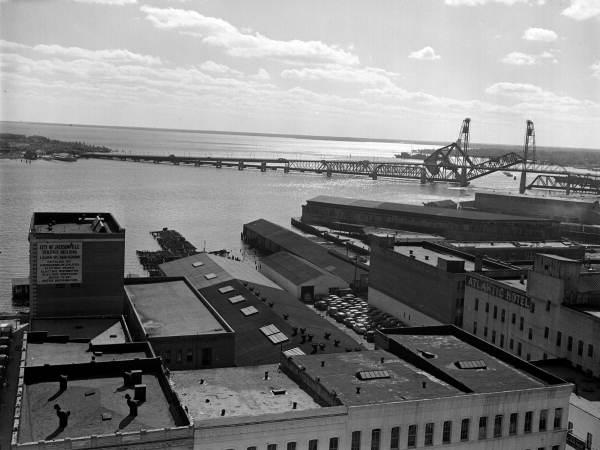 Downtown Waterfront Aerials
During Downtown's heyday, the city turned its back to the St. Johns River. Springfield Parks served as the central public and recreation space for urban Jacksonville, while the river was the city's economic lifeblood.