Rail without the FTA: Houston METRORail
March 14, 2008
6 comments
Print Article
Known as the Red Line, METRORail is a 7.5 mile, 16-station starter light rail line located in Houston, TX. METRORail stands out among recently completed rail lines because it was funded without the help of the Federal and state governments. Is something like this possible for Jacksonville?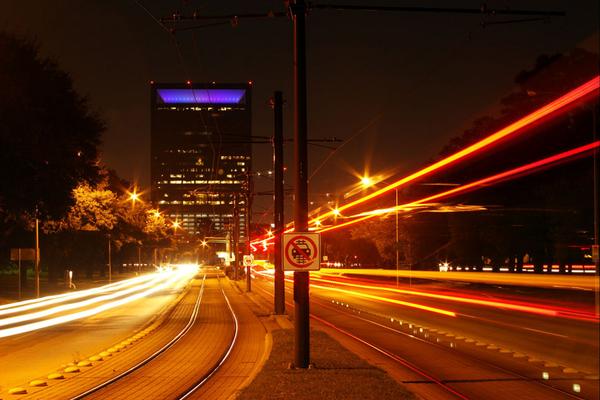 The arrival of METRORail came 60 years after Houston's streetcar system was shut down and ended the city's reign as the largest in the United States without a rail system.  It runs primarily along Main Street, connecting the city's downtown area with Midtown, the Museum District, Hermann Park, Texas Medical Center and Reliant Park (NFL Stadium).
METRORail operates a fleet of 18 Siemens-built 96 foot long Avanto light-rail vehicles.  Each vehicle has a capacity of 72 seated and 148 standing passengers. With 45,000 daily riders, METRORail Red Line ranks as the twelfth most-traveled light rail system in the United States, with the second highest ridership per track mile.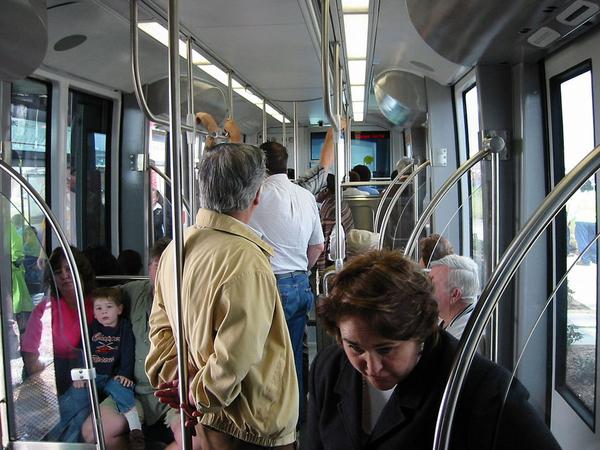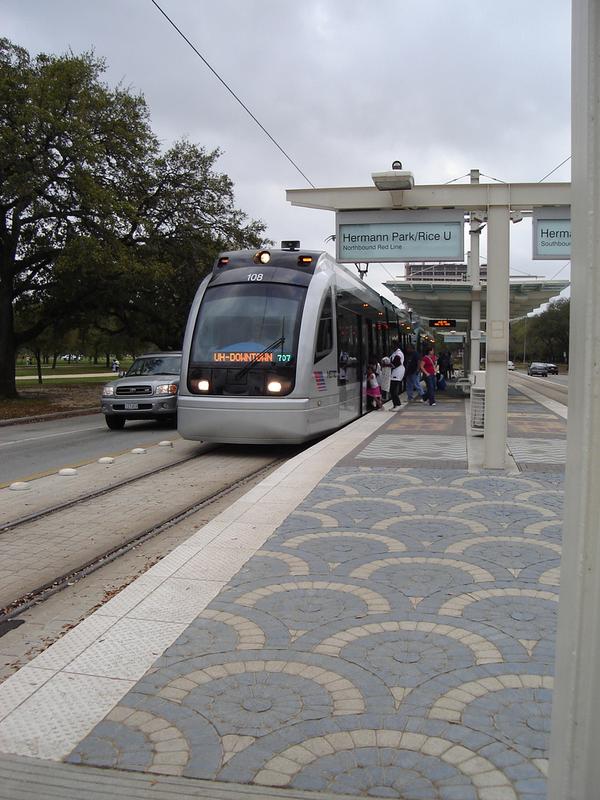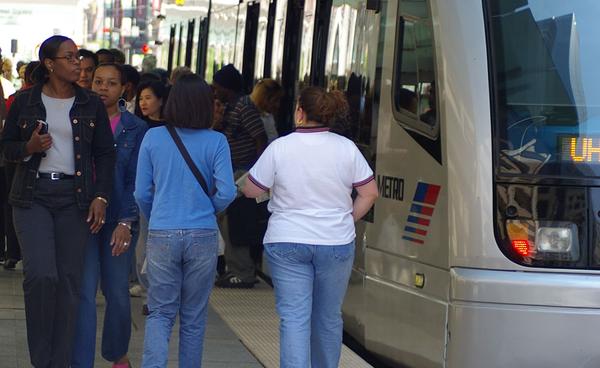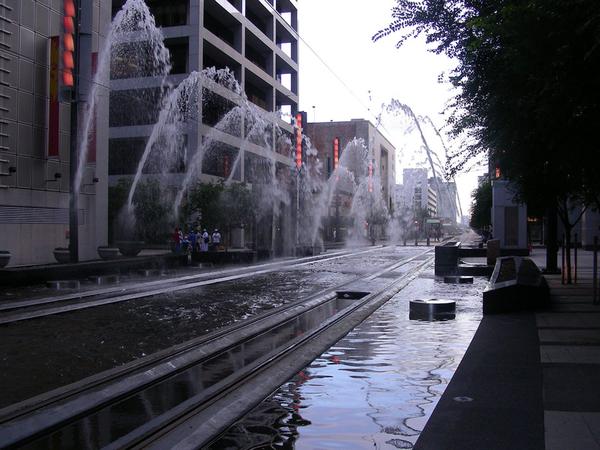 Houston METRORail Timeline:
1988 - Voters approve plan to construct twenty miles of light rail.
1992 - New Mayor Bob Lanier kills light rail plan and proceeds to spend $500 million set aside for light rail on the Metro police force and fixing potholes.
2000 - House Appropriations Committee Chair Tom Delay and Rep. John Culberson are successful in denying federal funds to help pay for METRORail.
2001 - Despite the rejection by the FTA and State of Texas, the City of Houston moves forward on its own, breaking ground for METRORail.
2003 - Secretly financially backed by Tom Delay, Texans for True Mobility sue and force a vote to stop METRORail construction.
2003 - Opposition tactics backfire and voters opt for more rail, approving a $640 million dollar bond to add 72 miles of rail.
2004 - METRORail opens, 10 months ahead of schedule with 12 minute headways.
2004 - 64,005 passengers ride METRORail, during Super Bowl XXXVIII.
2006 - Houston Pavilions, METRORail's largest TOD to date, breaks ground.  When complete, the $200 million, 500,000 square foot project will bring and 2,000 jobs to Downtown Houston along with a list of tenants including House Of Blues, Lucky Strike, Books-A-Million, Lawry's and McCormick & Schmick's.
2007 - 56,388 passengers ride METRORail the day of the Houston Livestock Show and Rodeo.
2007 - Houston dumps FTA's Bus Rapid Transit plan for additional light rail.  City leaders claim studies prove that BRT would cost taxpayers $600 million more than building rail from the start.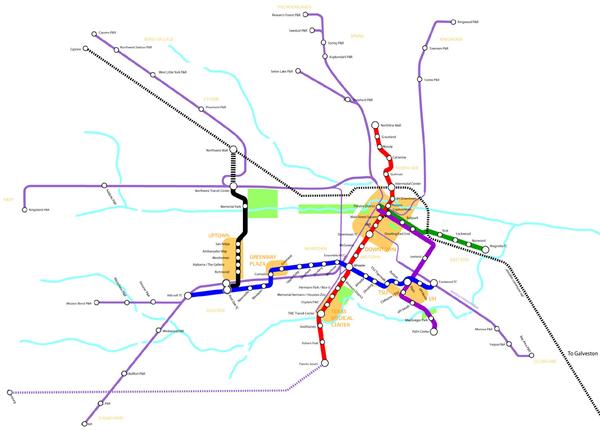 Residents have approved a massive expansion of rail in Metropolitan Houston.  Blue, Black, Purple and Green light and commuter rail lines will be built to complement the completed Red Line.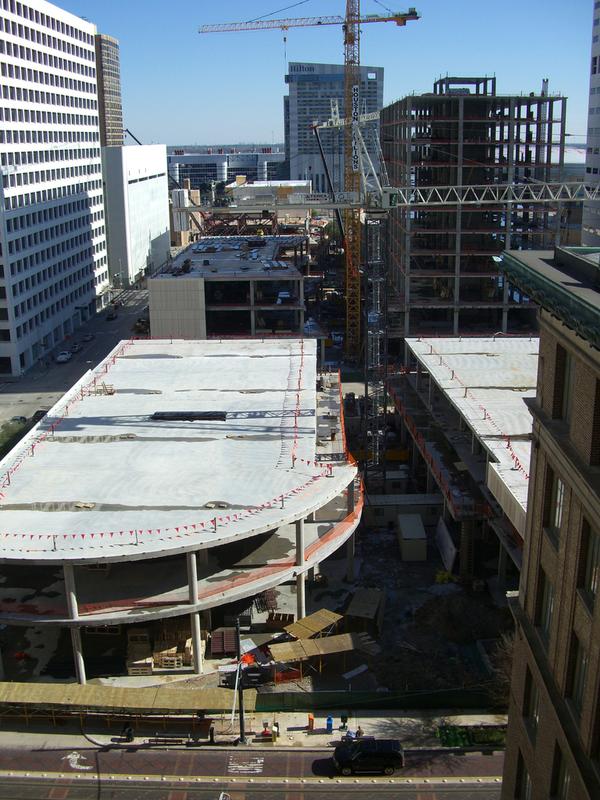 Houston Pavilions, now under construction, will be the largest Transit Oriented Development to rise along the four year old light rail line.  When Metro Jacksonville visited Downtown Houston in 2006, this site was a massive Jacksonville-style surface parking lot.
 METRORail connects the NFL's Houston Texan's new stadium with Downtown and the Texas Medical District.
 South of Downtown, several apartment and condominium complexes have been constructed along the METRORail line.
Downtown's Main Street has been transformed into an entertainment and dining district, surrounding the new METRORail line.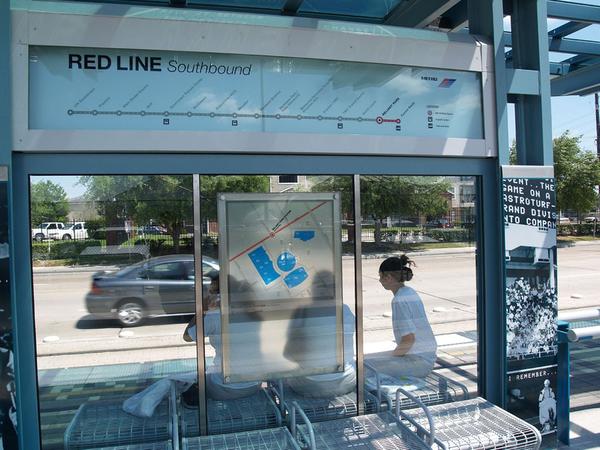 Moving forward in Jacksonville:
As JTA moves forward with their commuter rail and streetcar studies, more emphasis should be placed on how we would like to see Jacksonville develop as a community, as opposed to what we believe the FTA may be willing to fund.