Metro Jacksonville Rail Plan Already Spurring Development?
March 13, 2008
186 comments
Print Article
Move over Charlotte, Will Jackson Square At San Marco become the first of several transit oriented developments to line Jacksonville's potential commuter rail lines and revitalize Philips Highway in the process?
 Proposed by First Star Development, Jackson Square At San Marco would be constructed along Philips Highway, just south of I-95, becoming a catalyst that could bring much needed life and excitement to a forgotten and blighted area of Jacksonville's Southside.
Conceptual plans show a partially pedestrian friendly development centered around a transit station with the potential to connect nearby residents to commuter rail, skyway, and Bus Rapid Transit lines.  Conceptual plans also include a pedestrian overpass to connect with the under utilized FEC Park and the potential extension and re-alignment of River Oaks Road, linking Hendricks Avenue with Philips Highway and Douglas Anderson School of the Arts.
While this is the type of development that Jacksonville needs to combat rising gas prices, traffic gridlock and sprawl, the site plan does highlight some areas we need to improve on as more and more of these developments come online.
1. Embrace The Pedestrian First Concept
 Site plans illustrate the redevelopment of a large portion of the immediate commercial corridor along with a map highlighting the radius of a five minute walk from the transit station.  Unfortunately, instead of pedestrian oriented building placements which could lead to connectivity between adjacent property owners in the area, the site plan shows a suburban strip center layout with outparcels that are more compatible with those on Blanding Blvd., as opposed to being neighborhood friendly.  Little to no effort has been put into improving Philips Highway to make it more pedestrian and cyclist friendly.

This can be reversed by the Jacksonville's Planning Department, the community, developers and architects embracing a larger vision and redesigning the retail spaces to line the street.
2. Eliminate Transit Mode Duplication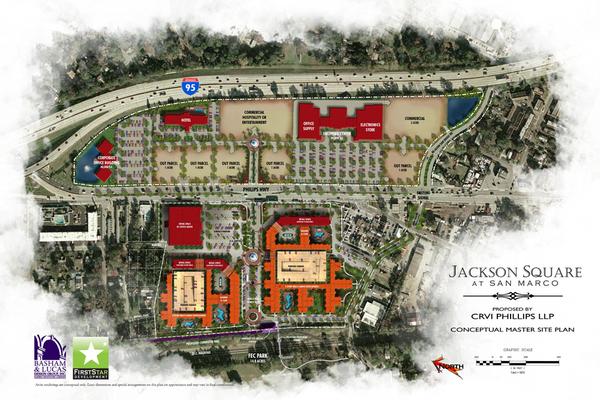 Last week JTA officials revealed to Metro Jacksonville staff their desire to re-evaluate the current proposed bus rapid transit corridors, based on the results of the ongoing commuter rail plan.  The Jackson Square drawings point out the potential for wasteful duplication if JTA fails to keep its word.  If proven feasible, a single commuter rail stop could serve this development, without the additional investment in extending the skyway or building a dedicated busway this far south of downtown.  Doing so, would allow our monetary resources to used for needs in additional areas of our community.  In this area, if bus rapid transit is still needed, buses could run in mixed traffic along Philips Highway, taking advantage of the corridor's parallel parking lanes.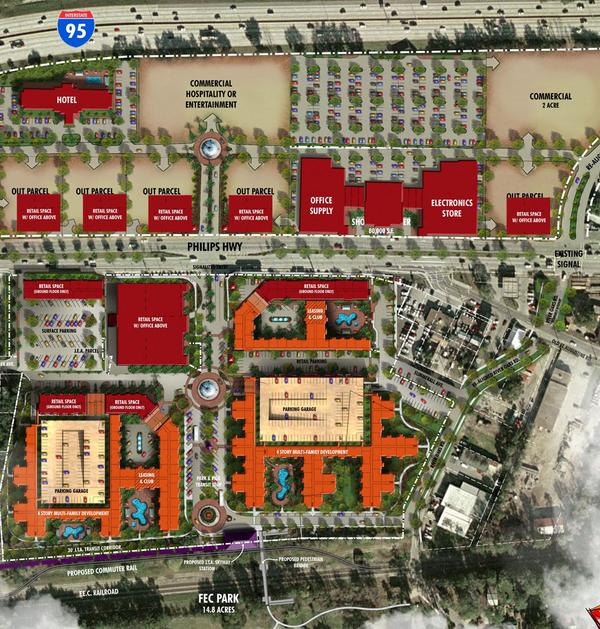 This image shows a slightly modified plan that has the same amount of density as the current layout.  However, the buildings have minimum setback requirements that make them adjacent to the sidewalk, thus changing the atmosphere of Philips Highway, yet still accommodating to vehicular traffic.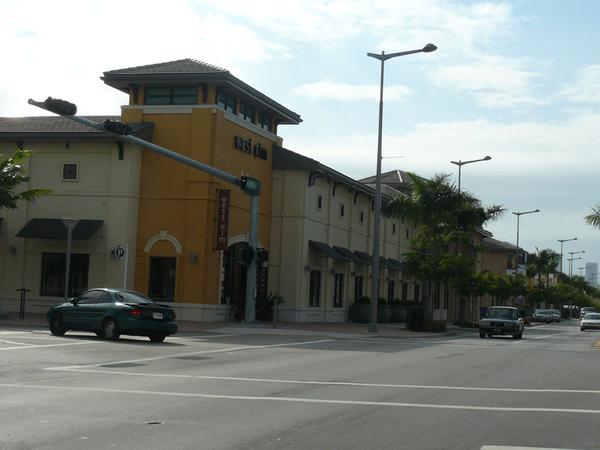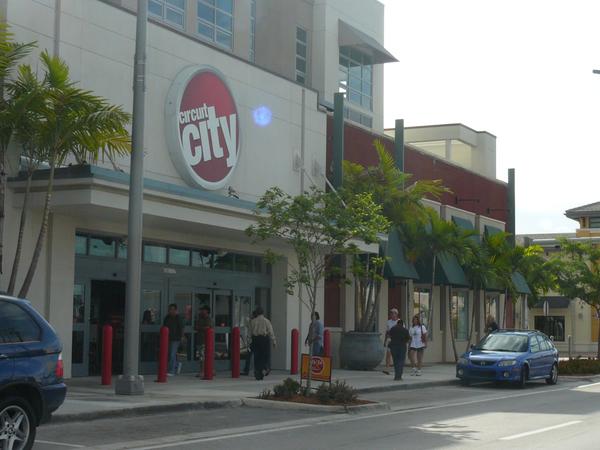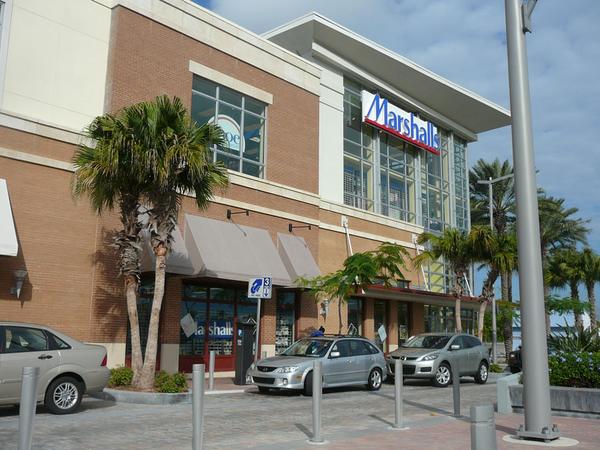 The first phase of Midtown Miami was recently constructed on the site of a former FEC railyard.  Despite being miles north of Downtown, this shopping center's storefronts line the neighborhood's existing streets, creating an urban pedestrian friendly street edge and connectivity with the surrounding properties in the area.   Adjusting the building footprints in the Jackson Square plan would bring a similar feel and atmosphere to Philips Highway.

Developments like Jackson Square and Bay Street Station show that the possibility for transit oriented development exists in Jacksonville.  Embracing concepts like minimum building setbacks on a large scale, along with using existing rail infrastructure for mass transit allows these developments to transform their entire surrounding neighborhoods, as opposed to only revitalizing land within their boundaries.