Distinguish Jacksonville: Kingsley Plantation
March 4, 2008
4 comments
Print Article
Situated on the northern tip of Fort George Island and maintained by the National Park Service, Kingsley Plantation is the oldest plantation house standing in Florida.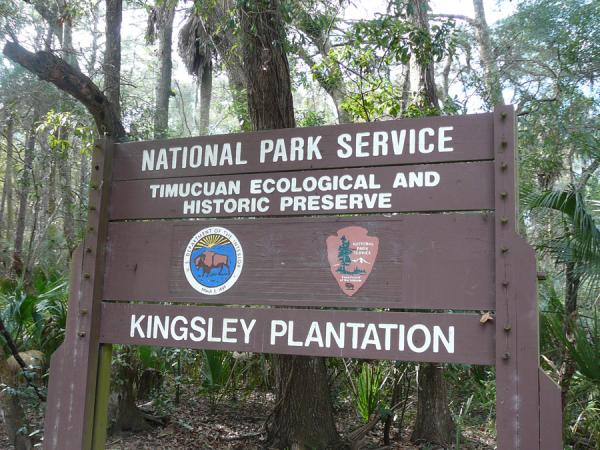 The plantation was established in 1793, by American Revolution veteran John McQueen, who was lured to Ft. George Island by the Spanish government.  After falling into bankruptcy, the grounds were taken over by John McIntosh from Georgia.  After an unsuccessful attempt to hand North Florida over to the United States, McIntosh fled to escape retribution from the Spanish.
In 1814, Zephaniah Kingsley and his wife, Anna Magjinine Jai, a former slave, took over the property.  While the state was under Spanish control, the 1,000 acre plantation's 60 slaves produced Sea Island cotton, citrus, corn, sugar cane, beans and potatoes.  The plantation's fortunes changed in 1821, when Florida was taken over by the United States, a country that considered interracial marriage illegal.
Because of the United State's attitude toward his marriages to three former slaves, Kingsley sold the plantation to a nephew and sent his wives, children and a few slaves to Haiti.  However, before he could join the family, he died in New York City in 1843. After being owned by few individuals and the Fort George Club for over 100 years, the property was purchased by the State of Florida in 1955.
Plantation House:
The main Cracker-style house was constructed around 1798. The house's foundation and basement were constructed with coquina blocks, clay and tabby bricks.  Today, because of severe structural damage caused by termites, the owner's house is closed to visitors.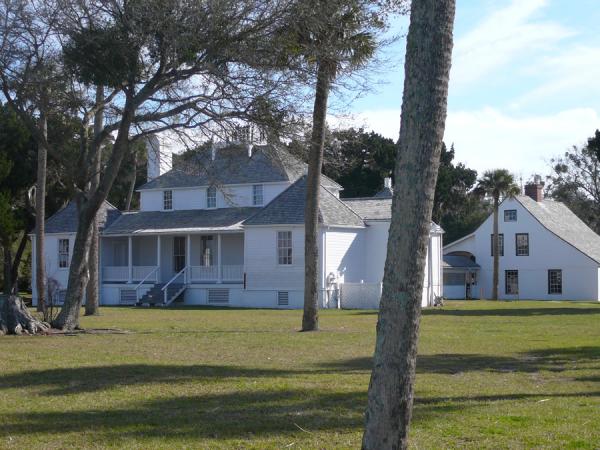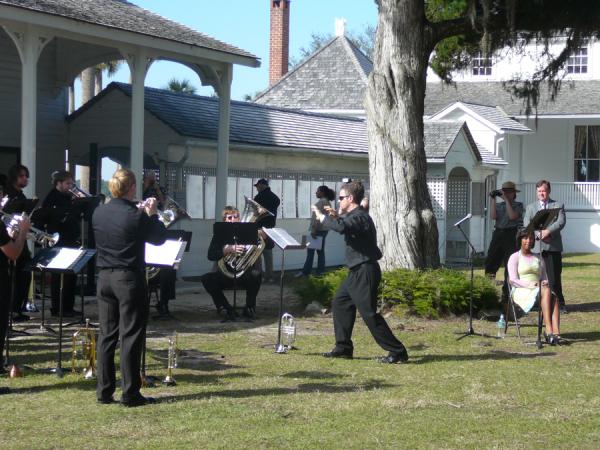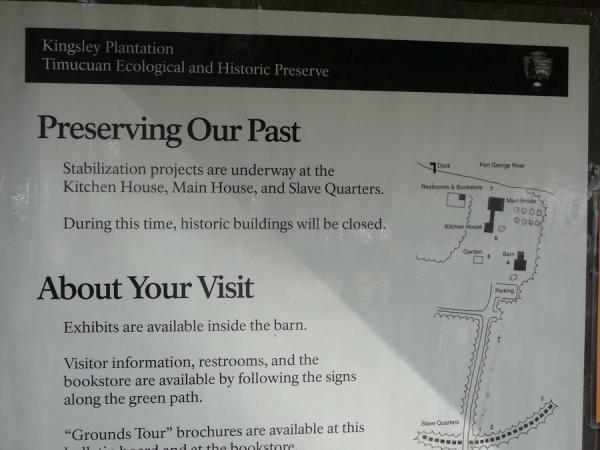 The Kitchen House:
Also known as the Anna Jai House, this structure served as the kitchen and the house for Kinglsey's wives, since social customs did not accept interracial marriages.  While most of the house is closed to guests, a portion of the first floor houses a permanent exhibit that details plantation life.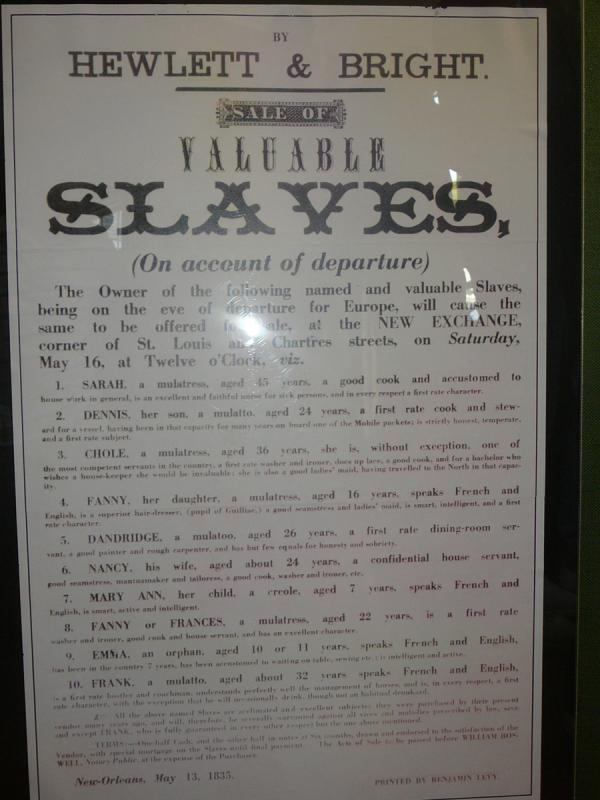 Plantation Barn:
The barn was constructed around 1798.  Today, it houses the park's auditorium.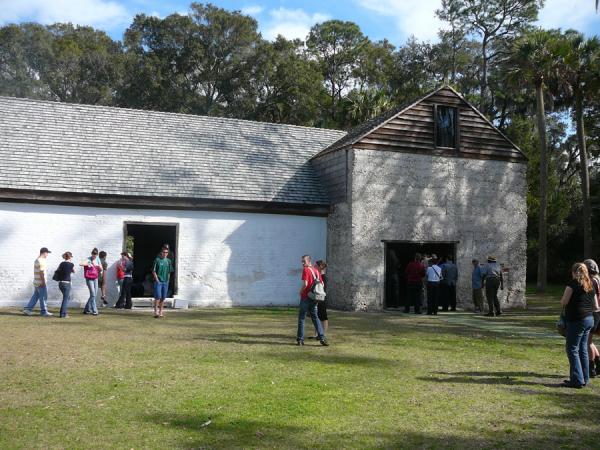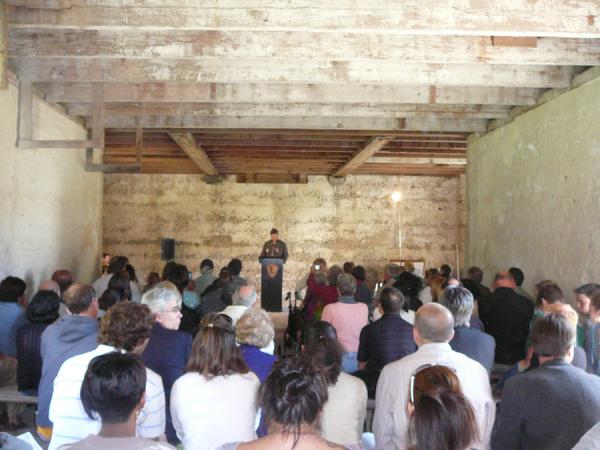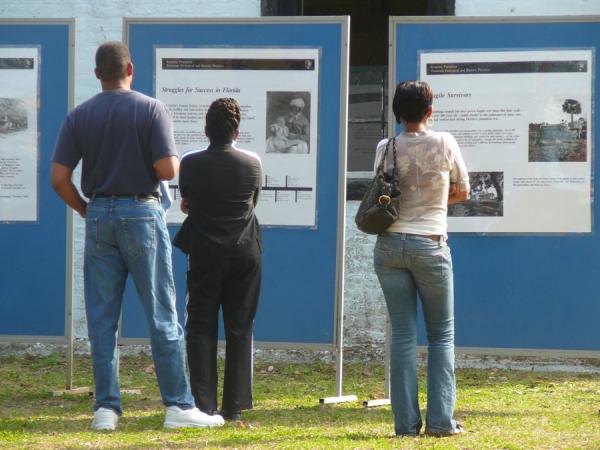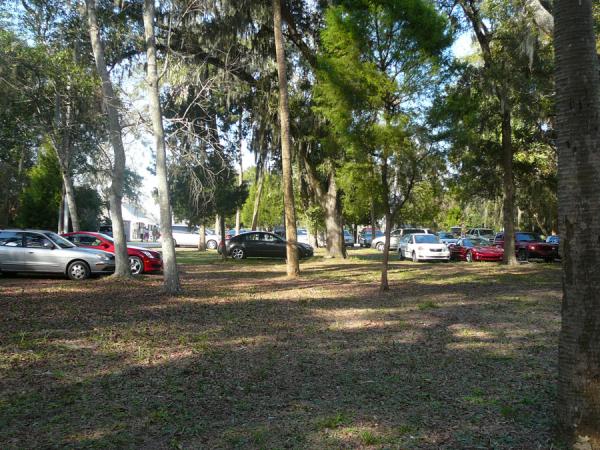 The Plantation's 32 slave houses were constructed with a mixture of burned oyster shells, left over from Timucuan middens, dirt, sand, lime and water.  Kingsley had been described as an unusually permissive slave owner.  He armed his slaves for protection and gave them padlocks for their cabins.  Labor at the plantation was based off the task system.  With this system, each slave was assigned a certain workload for the day and when that was completed, they were free to do as they chose.
In contrast, most plantations across the South practiced the "gang system" where a slave overseer made sure slaves worked the entire day.  The slave cabins were used by slaves and freedmen from the late 1700s up until the 1890s.  Today, the remains of 23 still stand.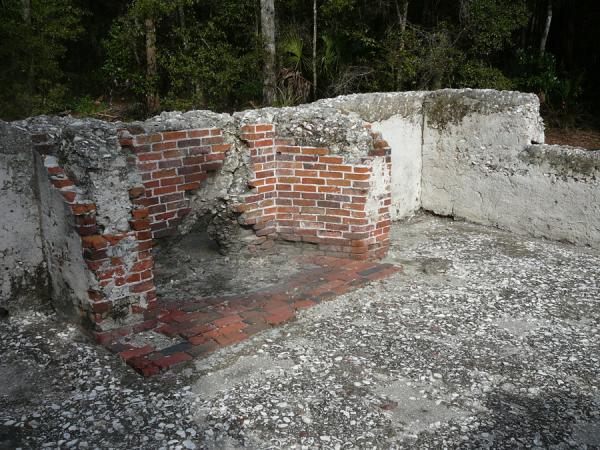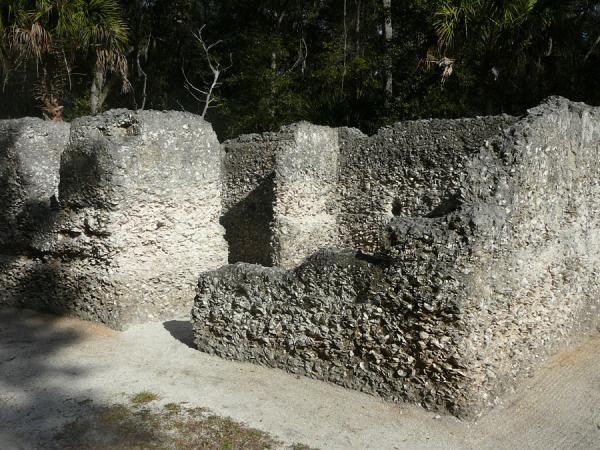 http://www.nps.gov/archive/timu/indepth/kingsley/kingsley_home.htm