A Century of Florida's Tallest Skyscrapers
March 6, 2008
27 comments
Print Article
The title of tallest building in Florida changed hands twelve times over the past 100 years. Of the 13 buildings to hold the title, 6 of them are in Jacksonville. Today, Metro Jacksonville takes a look at Florida's Tallest Buildings throughout more than a century.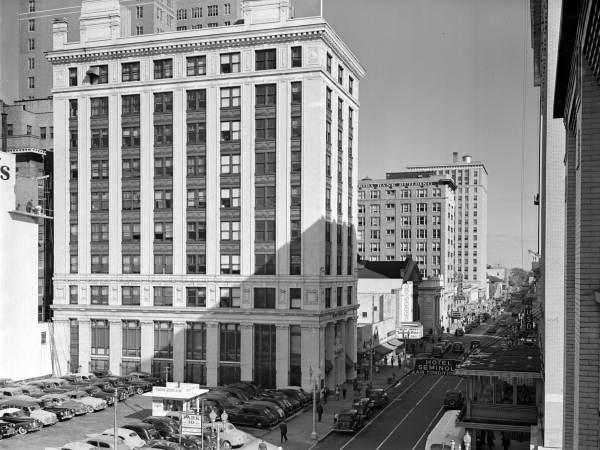 Dyal-Upchurch Building - Jacksonville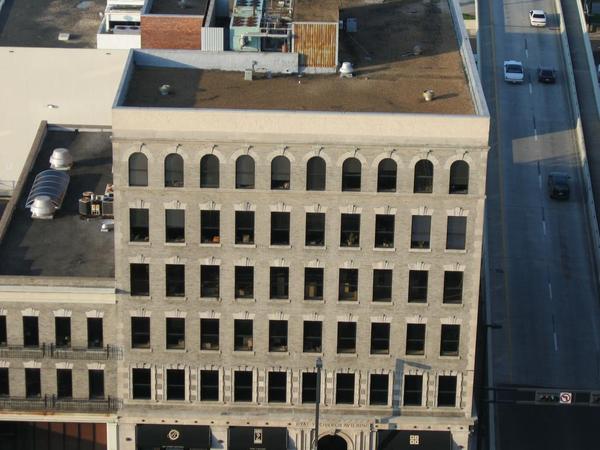 Year Completed: 1902
Height: 25 Meters/6 Stories
Jacksonville first "Skyscraper" after the 1901 fire was built at the corner of Main and E Bay St.  It was the first building to be built on wood pilings and also the first Jacksonville building designed by Henry J Klutho.  It now serves as home to an advertising agency.
Atlantic National Bank Building - Jacksonville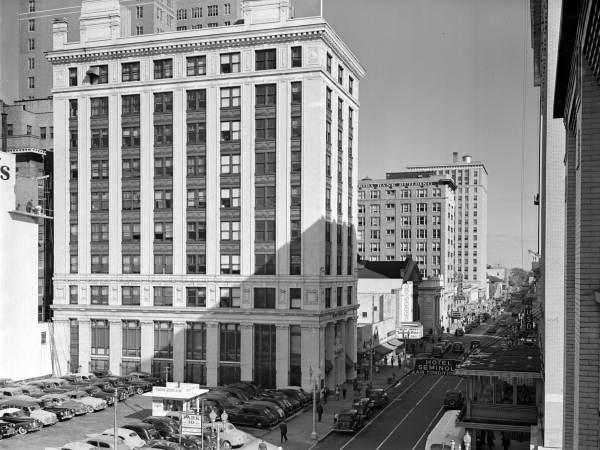 Year Completed: 1909
Height: 41 Meters/10 Stories
Built for the Atlantic National Bank, this building is the home to the only pedestrian tunnel in downtown still in use today - it connects this building to the BB&T Bank Building.  It remains an office building today.
Florida Life Building - Jacksonville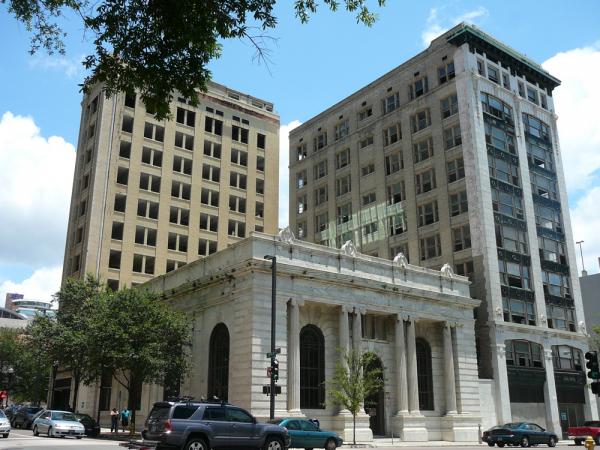 Year Completed: 1912
Height: 45 Meters/11 Stories
A part of the Laura Trio, this building was also designed by Henry Klutho.  It (and the rest of the Laura Trio) is owned by Cameron Kuhn, who was planning to turn the buildings into Office Condos and Retail Space.  In light of Kuhn's financial difficulties, we shall see what is in store for these landmarks.

Heard National Bank Building (AKA the Graham Building) - Jacksonville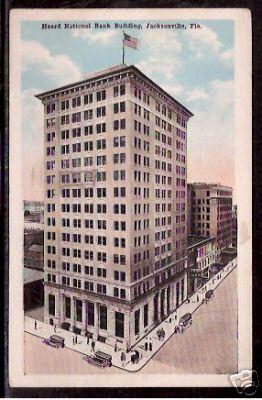 Year Completed: 1913
Height: 55 Meters/15 Stories
The only of the tallest to be demolished, it met its maker in 1981.  It is now the site of the Bank of America Tower.
Feedom Tower - Miami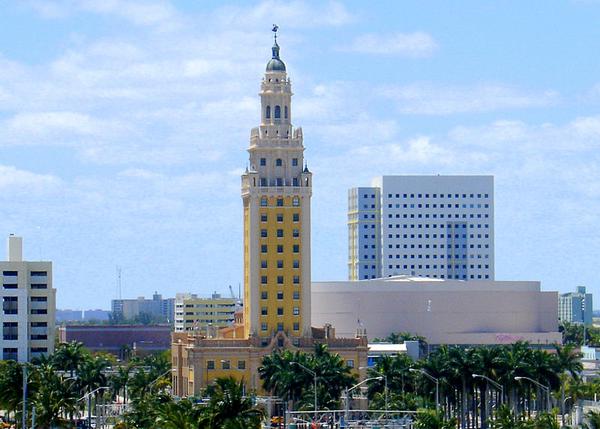 Year Completed:  1925
Height: 78 Meters (255 feet)
Originally completed in 1925 as the headquarters and printing facility of the Miami News & Metropolis newspaper, it is an example of Mediterranean Revival style with design elements borrowed from the Giralda Tower in Seville, Spain. Its cupola on a 255 foot (78 m) tower contained a decorative beacon. 
Miami-Dade Courthouse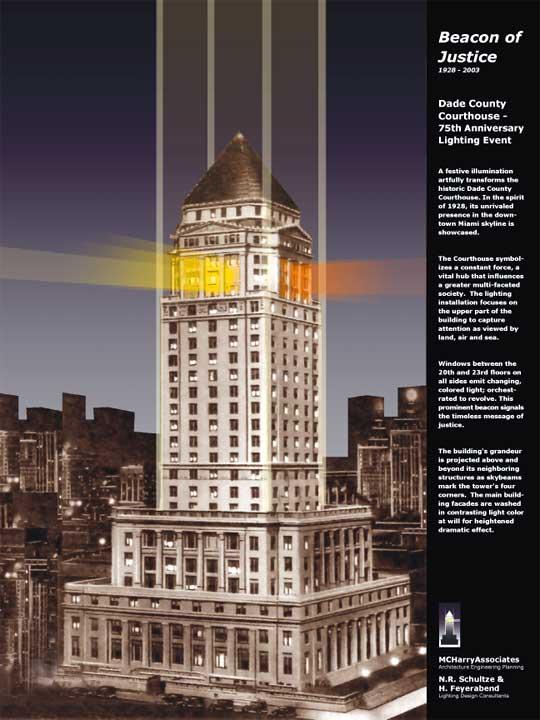 Year Completed: 1928 
Height: 110 Meters (340 feet) 
 The Dade County Courthouse is a historic U.S. courthouse in Miami, Florida. It is located at 73 West Flagler Street. Constructed over four years (1925-28), it was added to the U.S. National Register of Historic Places on January 4, 1989. The building is 360 feet (120 meters) tall with 28 floors. When built, it was the tallest building in Miami and in Florida.

Riverplace Tower - Jacksonville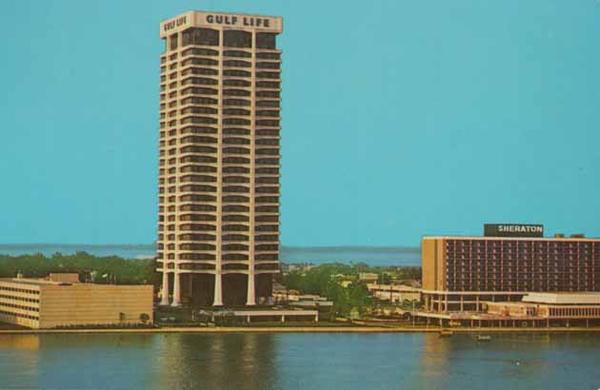 Year Completed: 1967
Height: 127 Meters/28 Stories
Jacksonville's insurance headquarters era continued into the 1960's with the completion of the Gulf Life Tower.  Now officially named the Riverplace Tower, Wachovia's graces the top of the building.

Park Tower - Tampa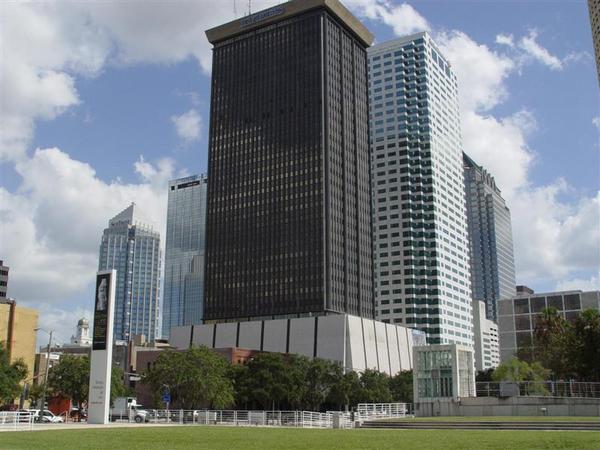 Year Completed: 1972
Height: 140 Meters/36 Stories
With the completion of the Park Tower, Jacksonville loses the title of Florida's Tallest.  The building has had several names in its history and is now known as the Colonial Bank Building.

Independent Square - Jacksonville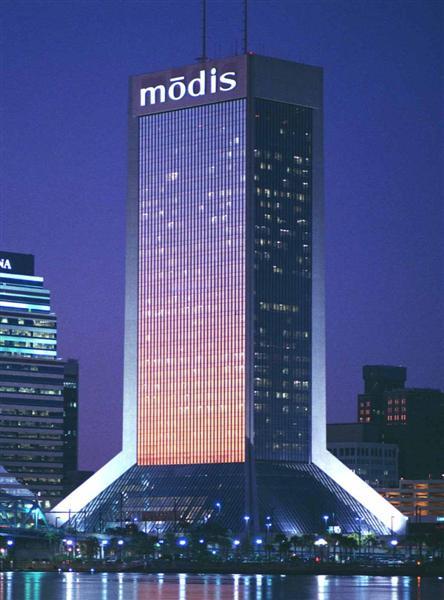 Year Completed: 1974
Height: 163 Meters/37 Stories
Two years later Jacksonville strikes back and reclaims the tallest building in Florida. Built for the Independent Life Insurance Company, this iconic building is the most prominent on the northbank skyline.  It is the worldwide headquarters for MPS Group, an international professional staffing company.
One Tampa City Center - Tampa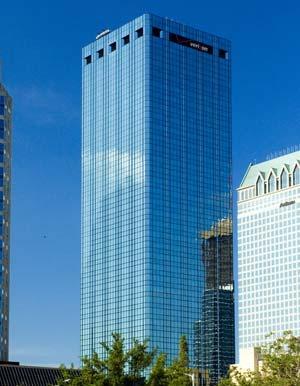 Year Completed: 1981
Height: 164 Meters/38 Stories
In 1984, Florida's tallest left Jacksonville for the last time.  This building serves as the Tampa office for the telecommunications company Verizon.
Wachovia Financial Center - Miami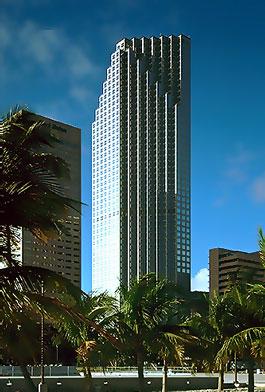 Year Completed: 1984
Height: 233 Meters/55 Stories
Florida's tallest office building (and most spacious with 1.16 million leasable square feet).
Four Seasons Hotel & Tower - Miami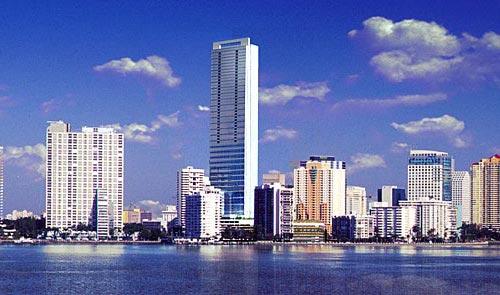 Year Completed: 2003
Height: 240 Meters/64 Stories
This is the first of Florida's Tallest that is not an office building - it is a mixed use building featuring the Four Seasons Hotel, condominium units, and hotel-condos.
UNDER CONSTRUCTION - Brickell Financial District II - Miami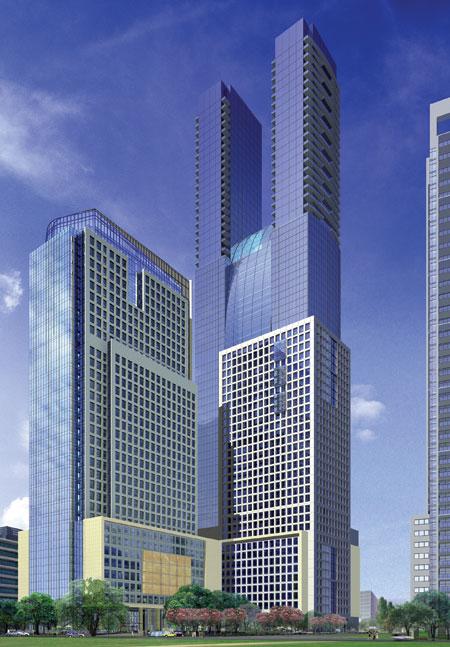 Expected Completion: 2009
Height: 255 Meters/68 Stories
This landmark building under construction will be another mixed use property, featuring office space, and retail in Miami's Brickell District.
Will Jacksonville ever have a building reclaim the title of Florida's Tallest?  One day it may be possible, but for now we will have to take pride in the fact that the Florida Skyscraper boom began in Jacksonville.