Laura Street Transfer Station Improves
July 2, 2008
9 comments
Print Article
Over the years, Downtown Jacksonville has become known for medicore development that ignores the pedestrian. Here is one development that has made strides in improving the walking experience along its borders.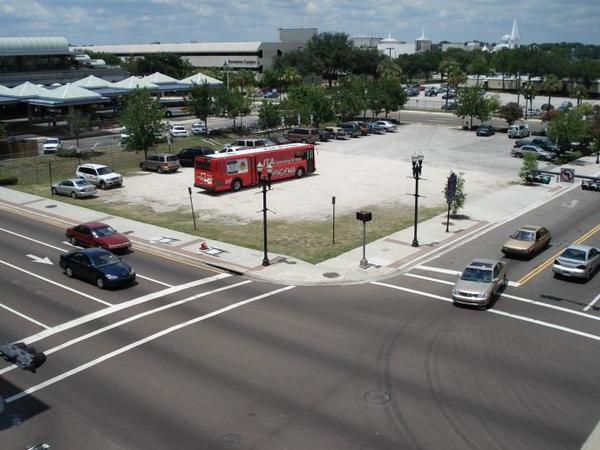 BEFORE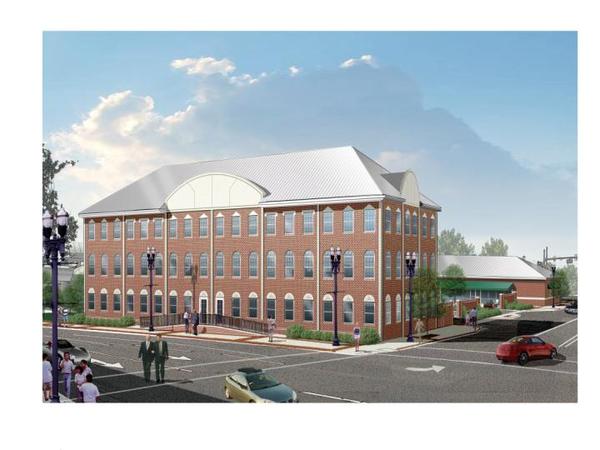 In September 2007, developers promoted a plan that had little to no interaction between Laura Street, a major spine connecting Downtown with Springfield, and the buildings on the site.
AFTER
The latest plan adds a retail/restaurant space along Laura Street, at the corner of Laura and Union Street.  The presence of retail will give pedestrians a reason to cross State and Union and may go a long way in eliminating "The Space Inbetween" (no man's land between Downtown and Springfield).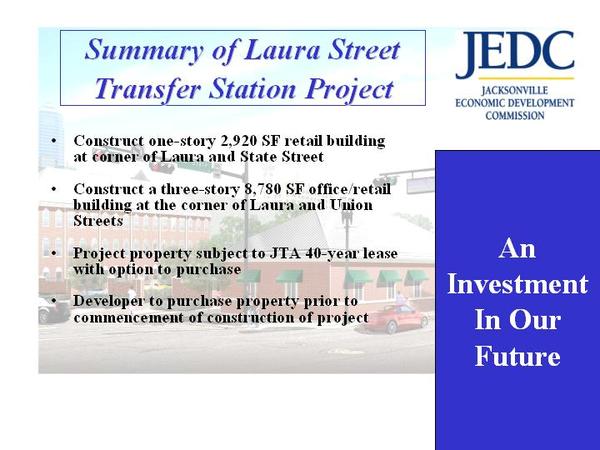 BEFORE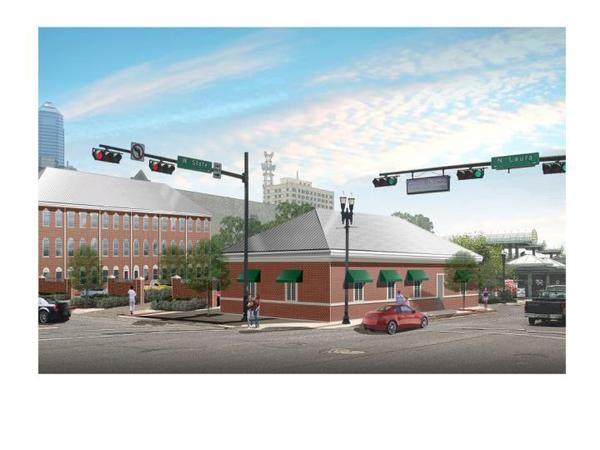 The early rendering of the proposed convenience store depicted a structure that turned its back to the corner of Laura & State.
AFTER
Recent plans show a convenience store that faces the corner and adds a significant amount of glass along Laura and State Streets.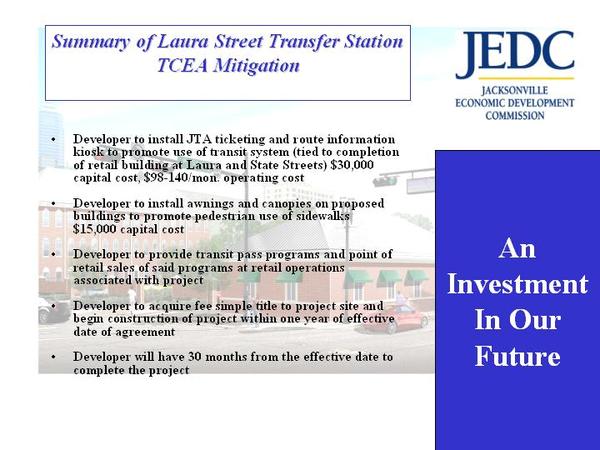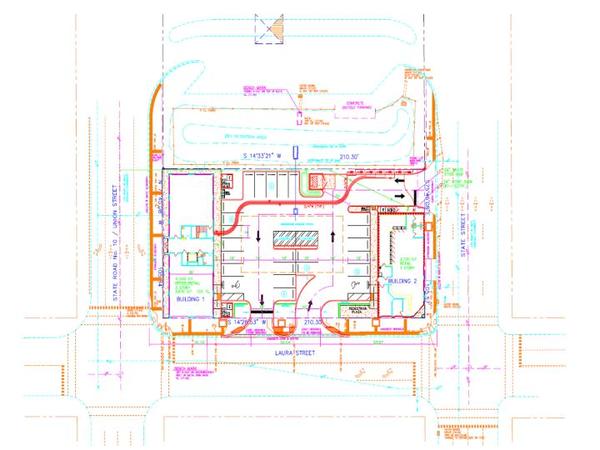 Although the site plan is basically the same layout that the Laura Street group promoted last year, the work above shows how a building's walls can change when we think about things from the perspective of a pedestrian.