Back in Time: The Subtropical Exposition
July 17, 2008
15 comments
Print Article
Towering 100 feet above First Main, the Subtropical Exposition opened in 1888 to lure tourism to Jacksonville.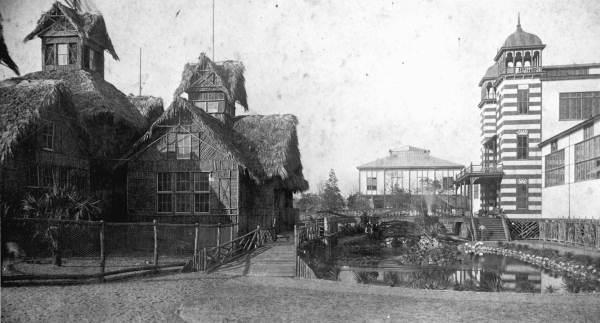 In 1887, as California became a rival to Florida's tourism industry, an elaborate Sub-Tropical Exposition was built on the waterworks site to lure tourists to Florida. It opened on January 12, 1888. The main building was a spectacular structure topped by towers and minarets. Covering over an acre of ground, it was designed by the firm of Ellis & McClure.
Inside the enormous hall was an electrically-lit fountain of stone and coral with a pond containing rare fish. Exhibits included a Seminole Indian camp, displays of Florida products, an art gallery, two artificial lakes, and a zoo. For a time the exposition proved highly popular, and it was visited by President and Mrs. Grover Cleveland in 1888 and 1889.
Interest in the exposition, as well as Jacksonville's tourism, began to decline after a bad yellow fever epidemic in 1889, and by 1897 the Exposition building was torn down to make way for a new reservoir.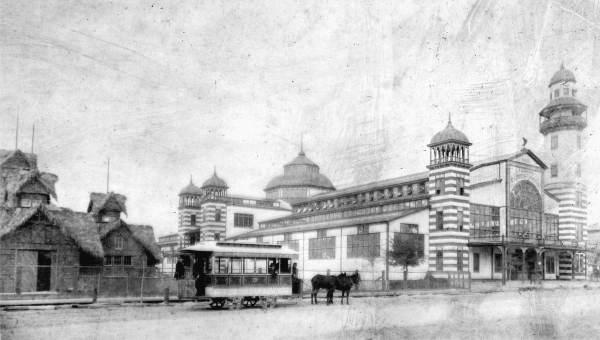 Text: Jacksonville's Architectural Heritage by Wayne W. Wood; Images: Florida Photographic Archives