The Jacksonville Regional Transportation Center
January 15, 2008
27 comments
Print Article
On January 10, 2008, the FDOT hosted a public hearing to showcase their plans for a new $147.65 million transportation hub.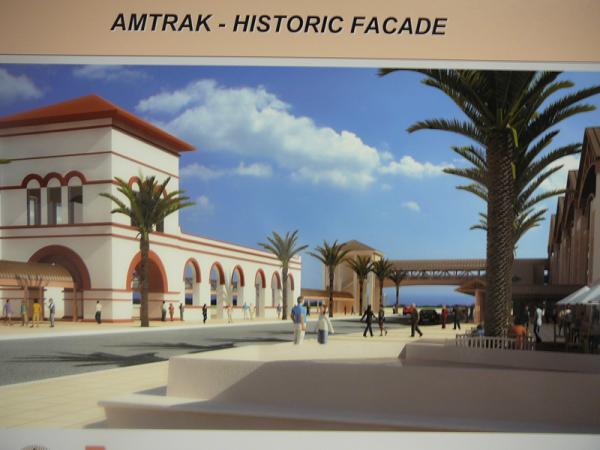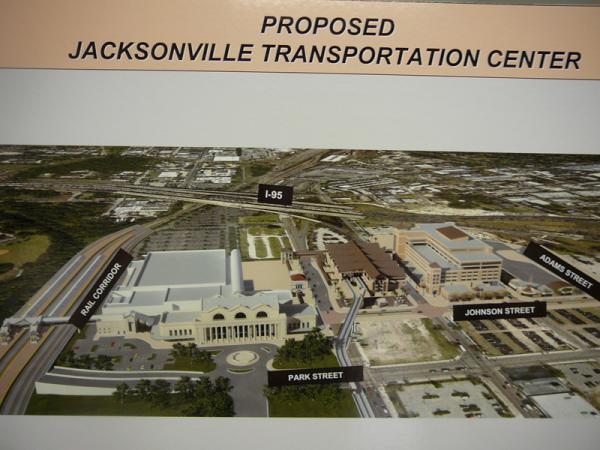 Under FDOT's proposal, the transportation center will consume eight blocks of LaVilla. It will stretch from the FEC railroad tracks, north to Adams Street.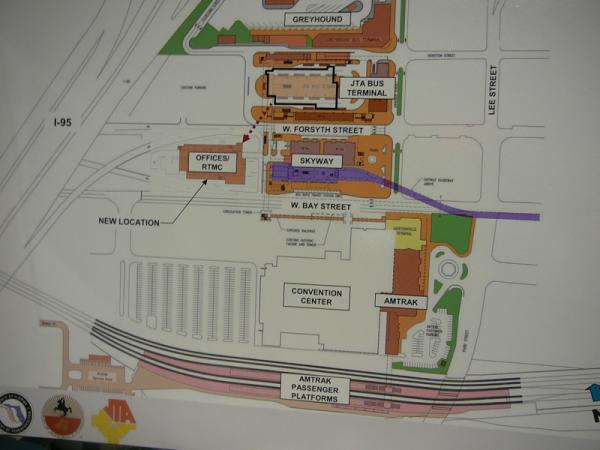 The FDOT plan works around the convention center with the rail platforms to the south and skyway & bus terminals to the north.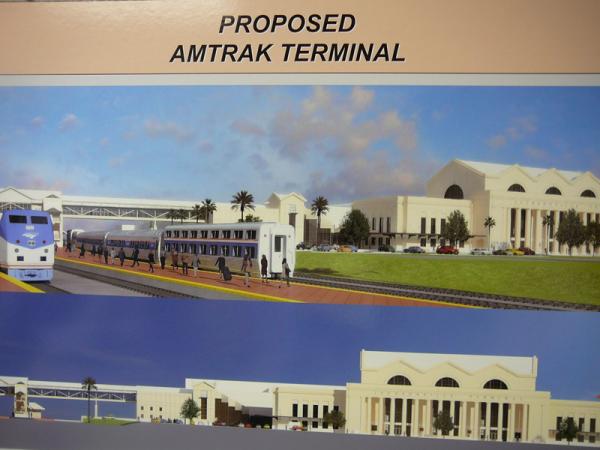 The rail platforms are proposed to be connected to the historic terminal via an elevated walkway. After this weekend's shocking discovery, Metro Jacksonville believes it is cheaper to use the existing tunnel network as opposed to spending additional millions to construct this new elevated structure.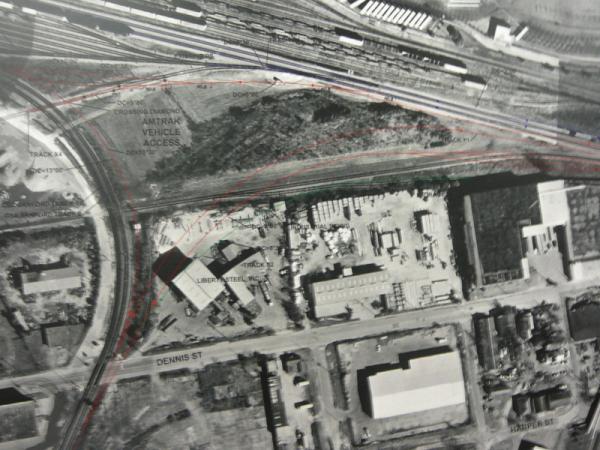 To move Amtrak into the terminal would also involve adding a new rail connection between the CSX A-Line and the FEC main line. Not only does this help Amtrak, it is needed for commuter rail as well.
This image illustrates the disconnect between the proposed Amtrak platforms and the rest of the transportation complex. If the convention center is relocated, it would be possible to develop a more compact and efficient facility.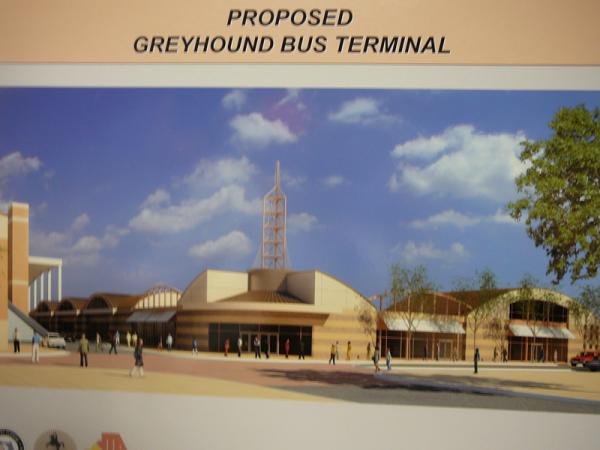 The 22,000 square foot Greyhound facility will be located between Houston and Adams Streets. This complex will include a bus wash facility, a loading area for 18 buses, a layover area for 17 buses, fuel & dump facilities and the conversion of the McDaniel Building into a driver dormitory.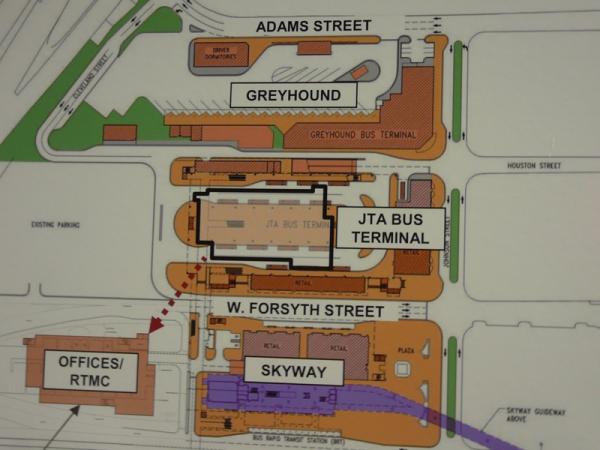 This map shows the location of the Skyway, JTA Bus, and Greyhound Bus facilities. The construction of the 95,000 square foot Regional Transportation Management Center and Skyway station will serve as Phase 1 of this massive project. The Skyway facility will include a 200 space parking garage, two bus rapid transit stations, a pedestrian plaza and retail space facing Forsyth Street.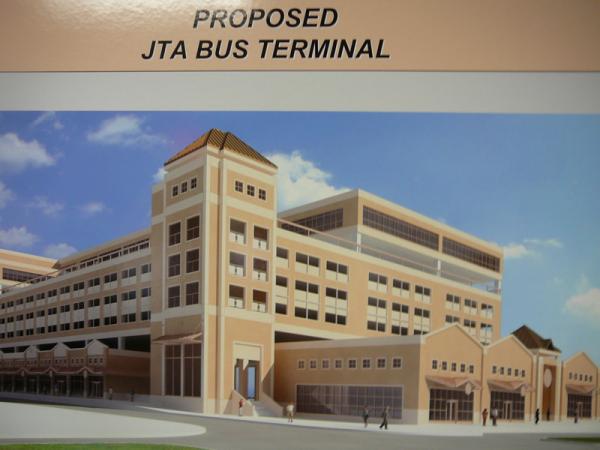 The JTA bus terminal will include retail space, an 875 space parking garage, provisions for 16 JTA bus bays and an elevated pedestrian bridge over West Forsyth Street.
Phase 1 of the transportation center is expected to break ground in 2009. There is no estimated completion date for the entire complex.