Syracuse: When Rail Fails
January 9, 2008
8 comments
Print Article
In 1994, Syracuse, NY became the smallest city in the United States to have regional rail service. After 13 years of rocky service, the plug was pulled on On-Track this past Summer. Metro Jacksonville examines why rail went wrong and what does it mean for Jacksonville.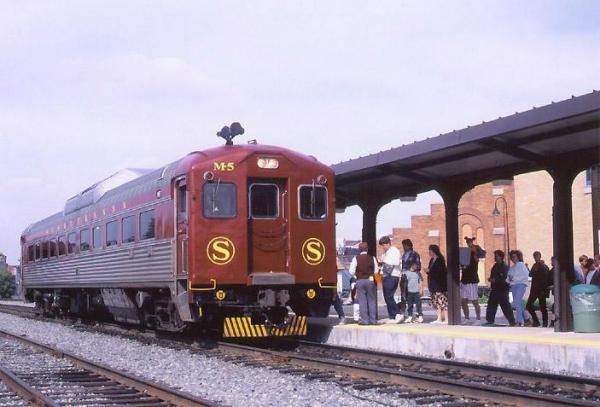 Statistics:
Syracuse Population 2006: 140,658 (City); 650,051 (Metro) - (incorporated in 1825)
Jacksonville Pop. 2006: 790,689 (City); 1,277,997 (Metro) - (incorporated in 1832)
City population 1950: Jacksonville (204,517); Syracuse (220,583)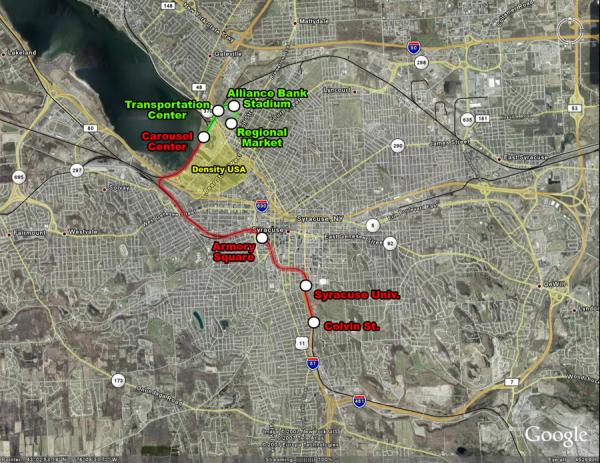 OnTrack ran from Colvin Street on the city's south side via Syracuse University and Amory Square to the Carousel Center, using three 1950's Budd Rail Diesel Cars.  OnTrack was owned and operated by the New York Susquehanna & Western Railroad, which received $400,000 annually in tax breaks by the State of New York to keep the system up and running. 
It began as a public-private partnership in 1994 when the Onondaga County Industrial Development Agency bought 10 miles of track from Conrail for $1, then leased the tracks to NYS&W.  In exchange, the railroad was required to run OnTrack 250 days a year for at least 1,250 trips.
Limited Operation Hours: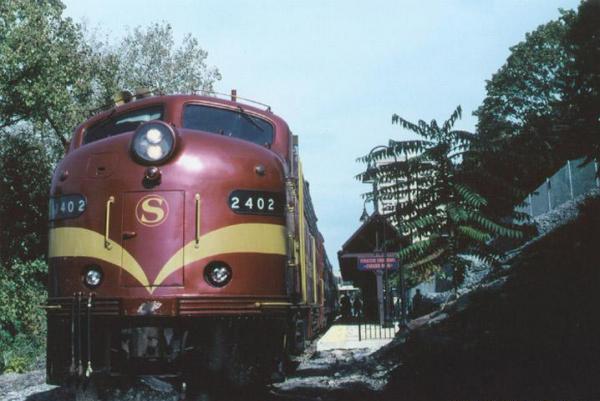 Operation hours were extremely limited, with trains running only on weekends between September and May and only on Saturdays during the summer months.  This decision alone, eliminated the potential of this system becoming an option for weekday commuters.    In 2005, OnTrack averaged 75 riders a day.  By early 2007, that number had dropped to 50 riders a day.
Poor Accessibility:
Despite going through some of the city's densest communities, like JTA's BRT plan will, stations were located in non-residential areas, hampering the possibility of walk-up ridership.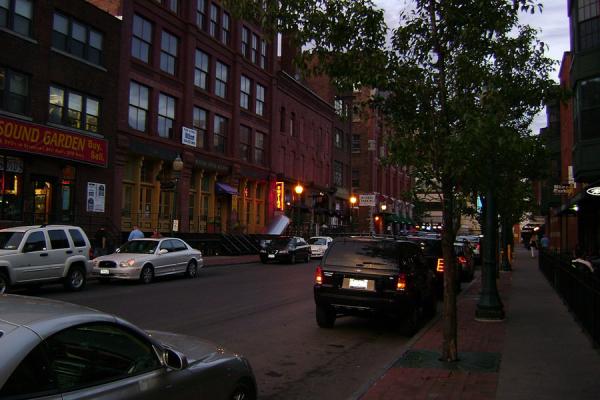 Naturally, Amory Square (The Downtown stop) was the most popular destination for OnTrack riders.  Unfortunately, all other stations along the route were not located near locations of density and heavy pedestrian traffic.
Incomplete Vision: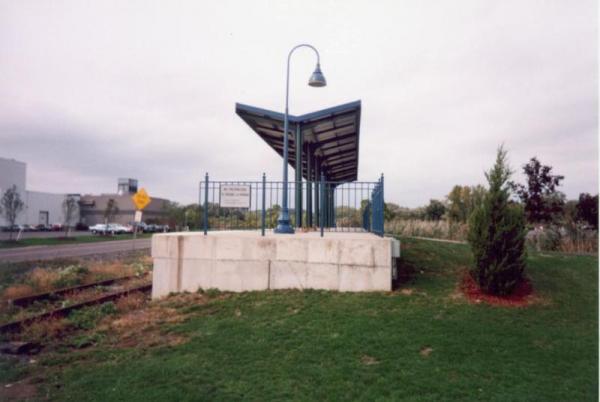 In April 2004, financing was approved to reach the city's intermodal transportation center, the farmer's market and Alliance Bank Stadium.  These stations had been constructed, at the cost of $400,000, years earlier along with track, however they remained cut off from the rest of the system, due to a missing bridge link.  Although the state set aside $3 million for a bridge over Park Street to connect the struggling system with major destination stops, construction was halted in 1999, when Conrail complained that construction was making its nearby bridge unsafe.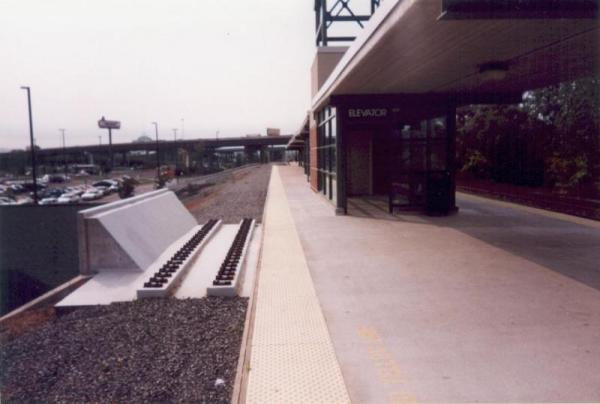 Space had been developed over 10 years ago for an OnTrack station at the Transportation Center, which is already served by Amtrak, but NYS&W never laid track to connect with the station.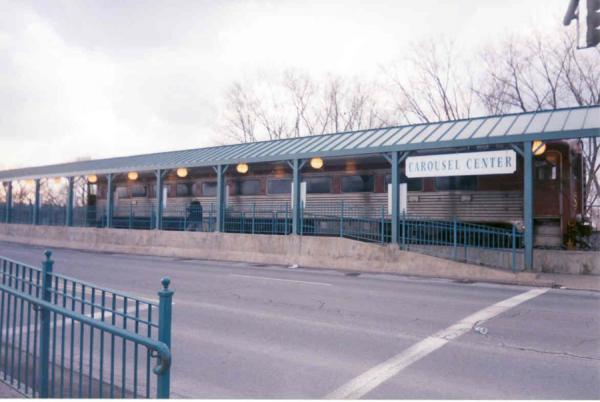 Today, rusty cars sit unused at Carousel Station.  Carousel Station was built for $500,000.  Since OnTrack's demise, it has been discovered that NYS&W used the annual OnTrack subsidies to enhance their freight lines, instead of enhancing the passenger line.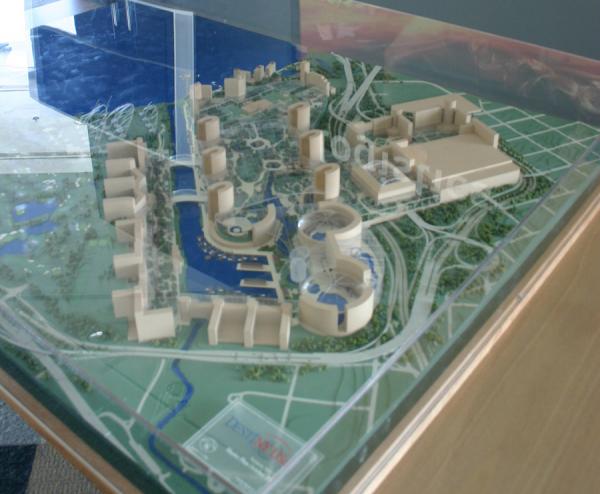 What Can Jacksonville Learn?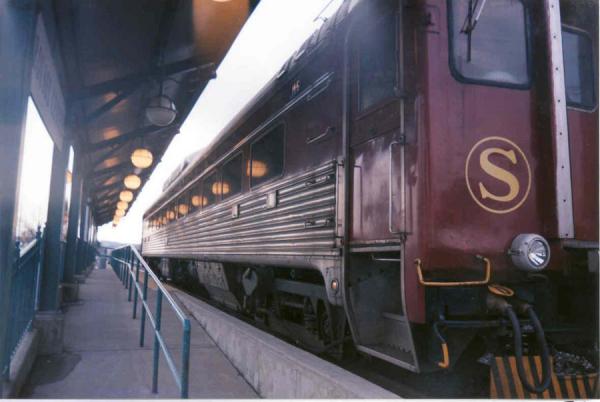 The OnTrack saga is a great example of how not to develop a transit system.  A combination of bad route planning, station location selections, lack of accountability, and a limited operating schedule had doomed this operation from the start. 
For transit to work, regardless of whether it is bus or rail, it has to be user friendly and major part of that is accessing where transit riders live, work, and play.  Locally, we've seen the Skyway struggle with ridership for the exact same reasons.  With BRT coming online, poor route planning, a lack of accountability, and bad station locations will potentially hamper its success as well.