Urban Neighborhoods: Avondale
February 28, 2008
25 comments
Print Article
Avondale was one of the first major neighborhoods in Jacksonville to have restrictive covenants. These covenants, requiring two story homes and specific construction techniques, have been successful in creating a community that stands out amongst its Duval County peers 88 years after its conception.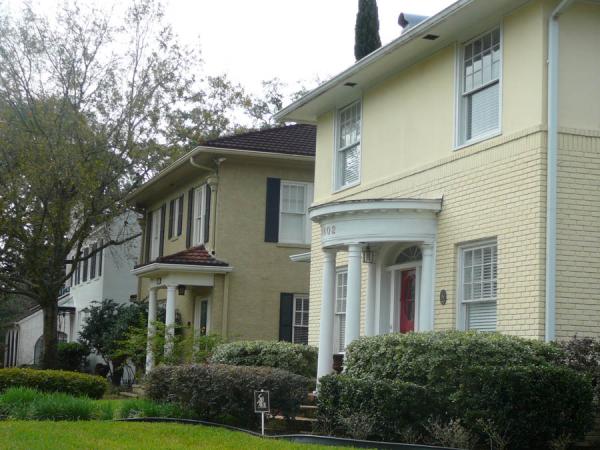 ABOUT AVONDALE
Developed by Telfair Stockton, during the 1920's, Avondale gets its name from a subdivision in Cincinnati, OH. The neighborhood's curving street grid and sixteen urban parks were designed by William Pitkin, a well known landscape architect from Ohio. The original development stretched 4.5 blocks wide from Seminole Road to Talbot and one mile long from the river to Roosevelt Blvd. Within the first eight years, by the time Florida's land boom died, the entire neighborhood had been mostly developed.
PHOTO TOUR
The area straddling Edgewood Avenue, between Roosevelt and Park Street, was originally platted by northern developers as a community called "Edgewood", in the late 1880's. The street grid in this area is filled with small urban public spaces.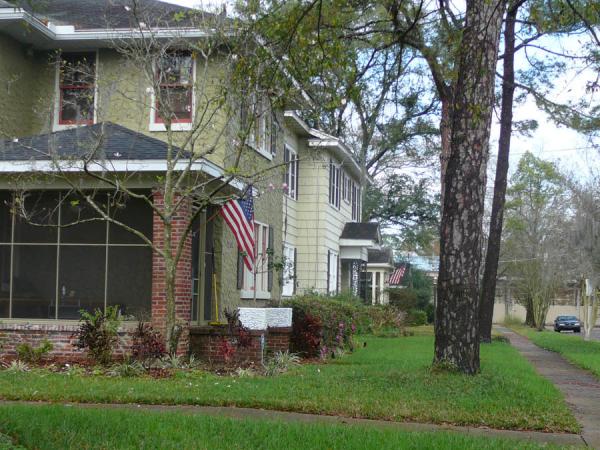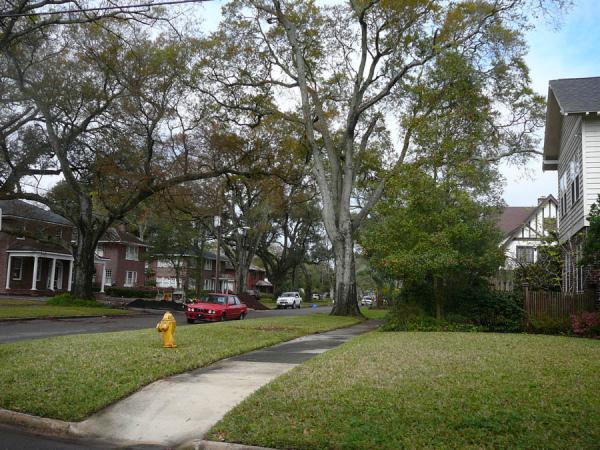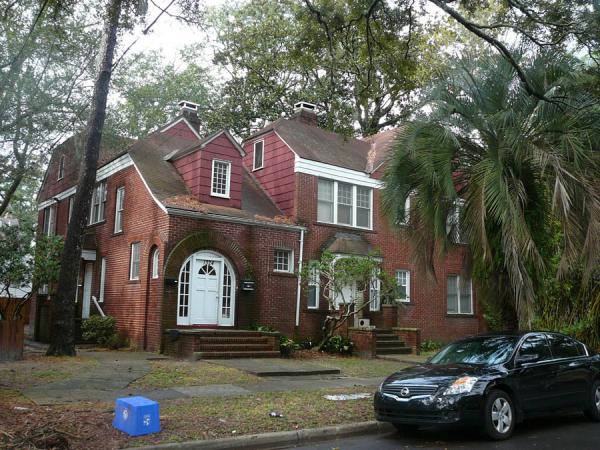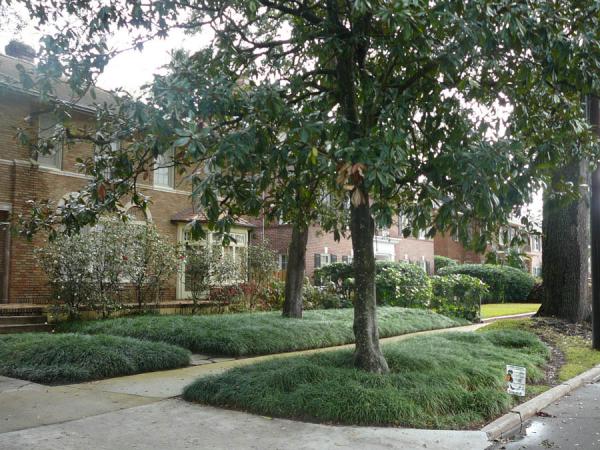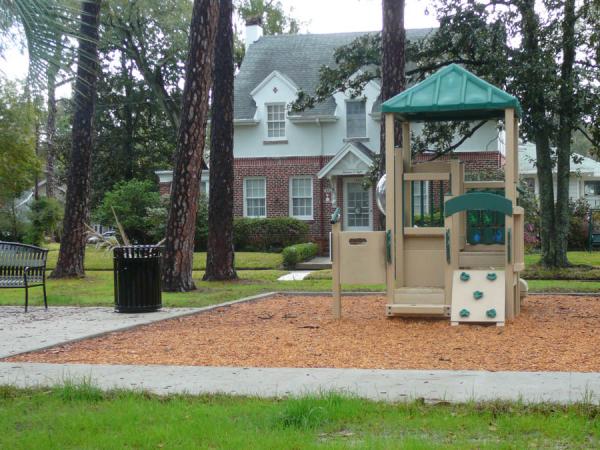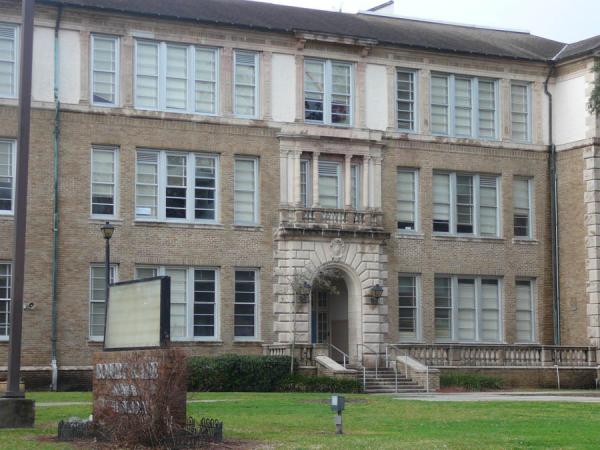 Robert E. Lee High School was originally constructed in the middle of a cow pasture in 1927. Along with Landon and Andrew Jackson High School (both constructed the same year), their openings replaced downtown's Duval High School, which closed the same year.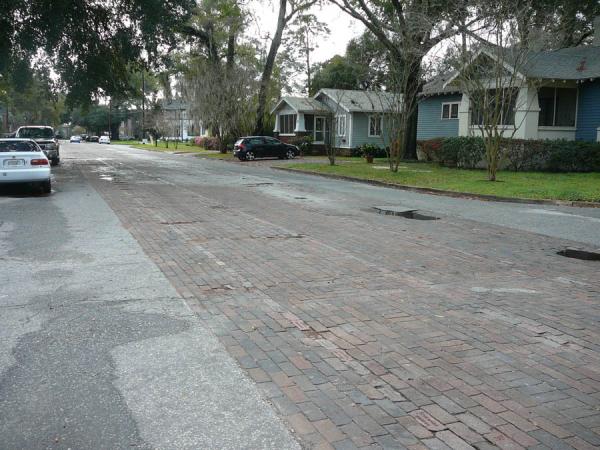 Avondale is also known as a streetcar suburb. The pattern left behind by the former streetcar tracks can still be seen in the middle of Aberdeen Street, one of the few remaining brick streets in the neighborhood.
Urban Public Spaces
The historic district is also known for its large number of vibrant urban parks.
Boone Park stretches eight blocks from St. Johns Avenue to Park Street.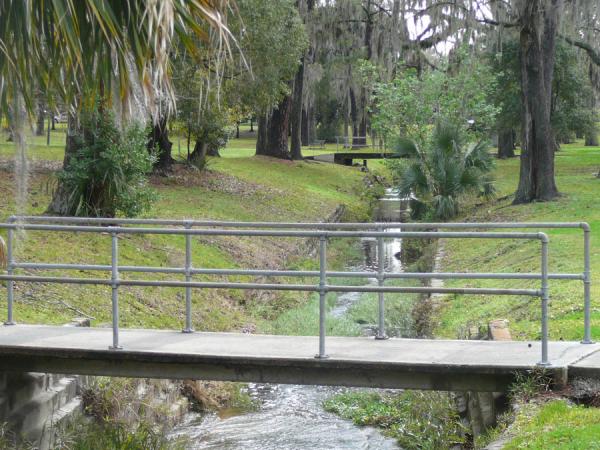 Willow Branch Park straddles Willow Branch Creek, forming a border between Riverside and Avondale.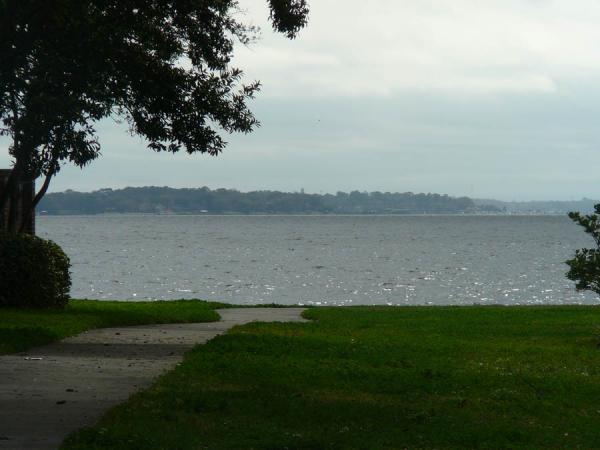 Several streets dead end at small public spaces along the St. Johns River, such as this one on Challen Avenue.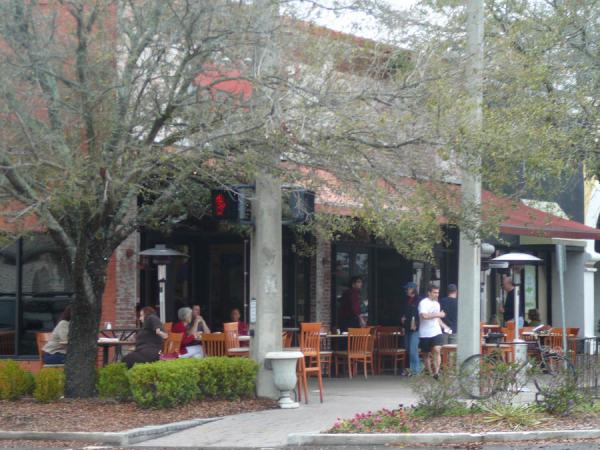 A pedestrian friendly commercial district developed along St. Johns Avenue during the 1920's. Today, with its collection of restaurants, art galleries and boutique specialty shops, it remains a popular destination for urban Jacksonville residents.
ARCHITECTURAL DIVERSITY
Avondale's development coincided with the boom of Mediterranean Revival style architecture in Florida. However, unlike most of the state, many of these structures were constructed with brick facades in Jacksonville, as opposed to stucco. The historic district is also known for its large collection of Prairie School styled homes. Riverside/Avondale contains the most concentrated collection of Prairie School styled structures outside of the Midwestern United States.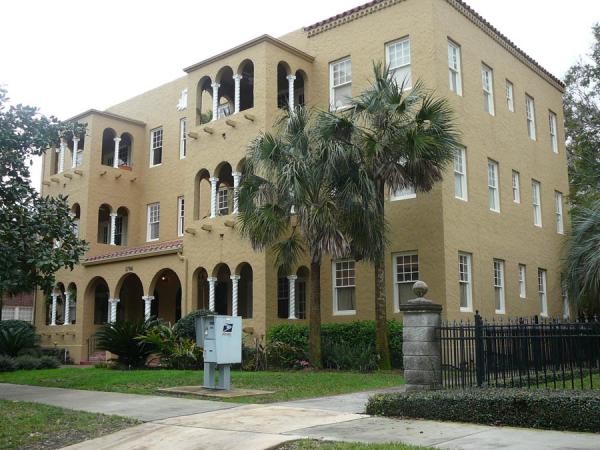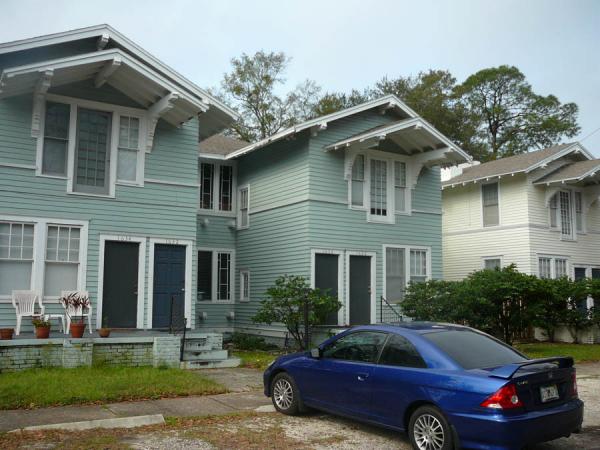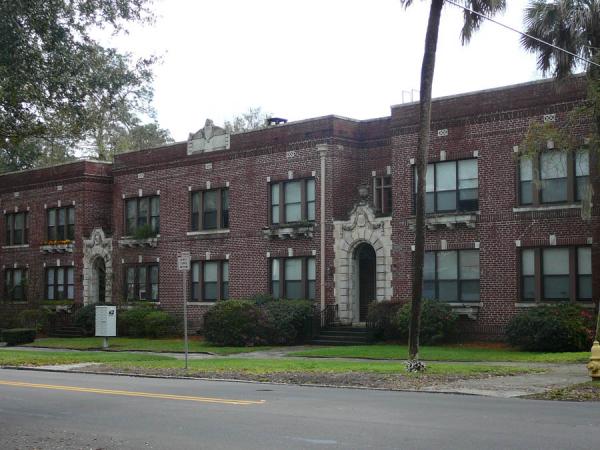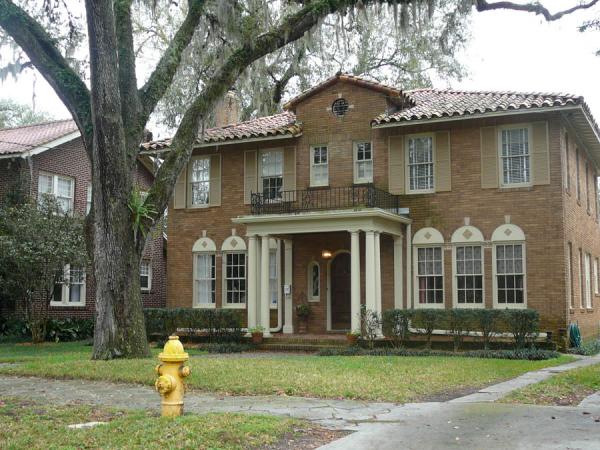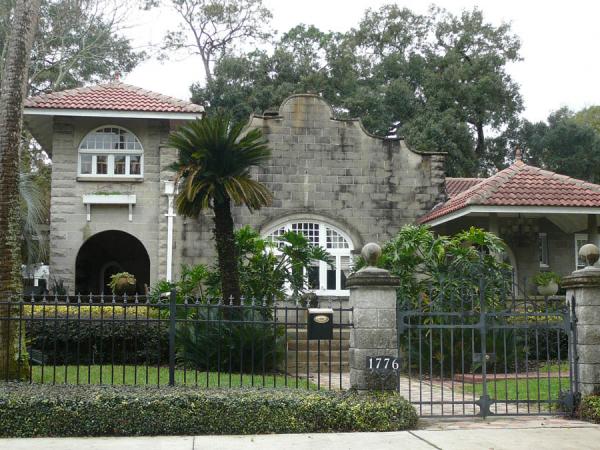 This Mission style residence on Challen Avenue pre-dates the development of Avondale by 11 years. It was built with coquina rock collected near St. Augustine around 1909.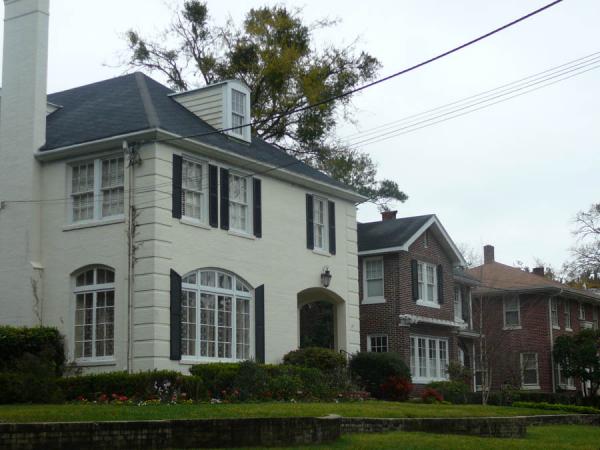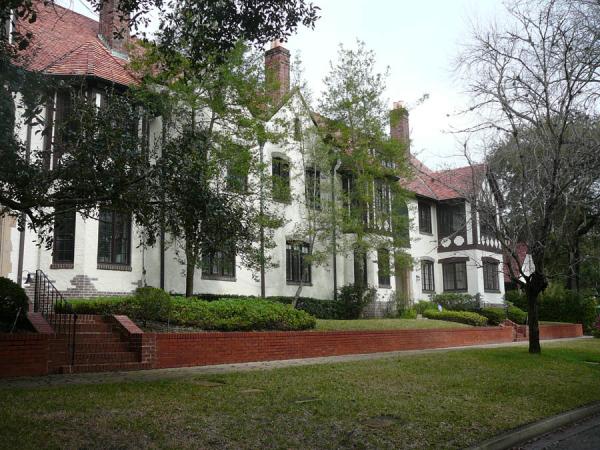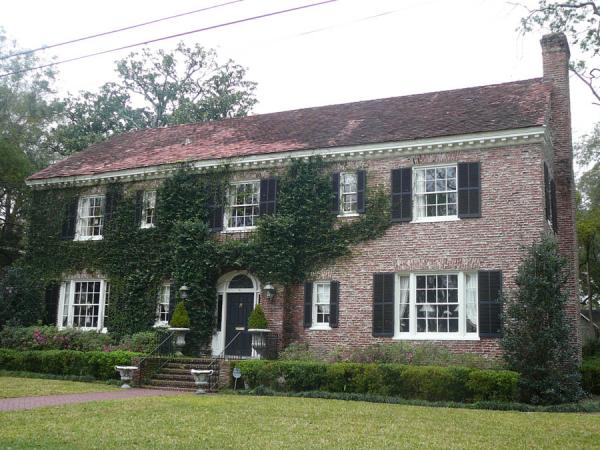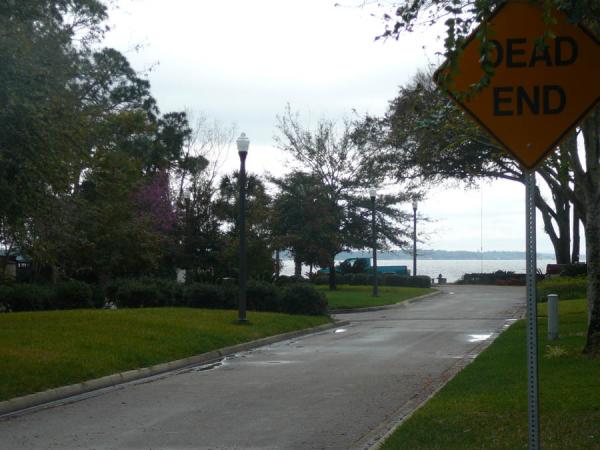 To visit Avondale, the community can be reached by taking Roosevelt Blvd to Edgewood Avenue South.


View Larger Map


Additional Riverside/Avondale Historic District Photo Tours:

Urban Neighborhoods - Riverside

Urban Exploration: The Shoppes of Avondale

Park & King Shopping District: Photo Tour

Historic Five Points: Jacksonville's Bohemian District