Exploring Ortega
February 14, 2008
27 comments
Print Article
Ortega is a historic neighborhood known for its giant oak trees, waterfront mansions, and parks located just south of Riverside/Avondale.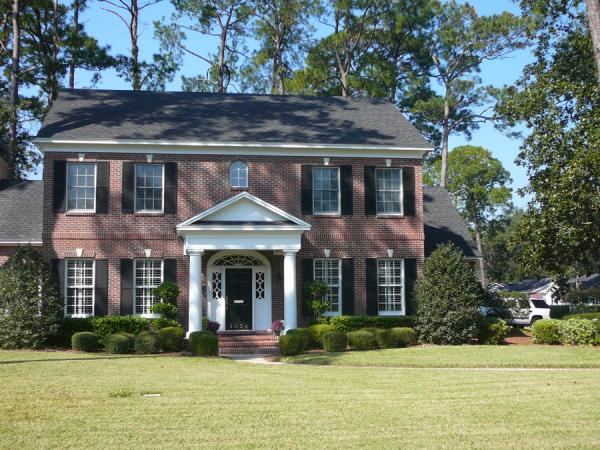 At one point in the past, the neighborhood was an inland island.  Today, it is a peninsula connected by a land bridge section of Roosevelt Blvd. (US 17).   The East side of the island is known as "Old Ortega", while the most recently developed west side is known as "Ortega Forrest."  Old Ortega was designated as a U.S. historic district on July 14, 2004.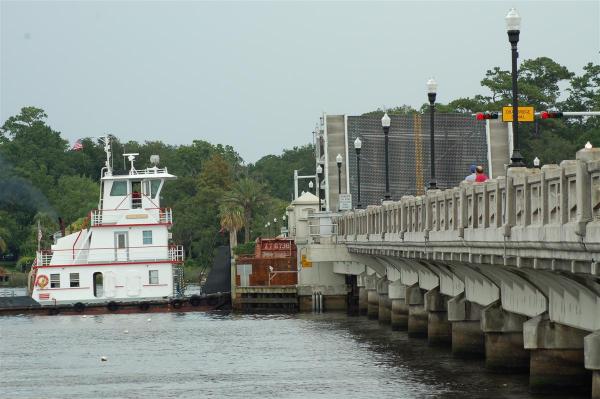 In 1908, the Ortega Company constructed a wooden bridge carrying a streetcar line, across the Ortega River to connect the new Ortega development with the rest of Jacksonville.  As an incentive, developers promised no taxes until 1912 and free water until 1911.   That structure was replaced with the current Ortega River Bridge (shown above) in 1927.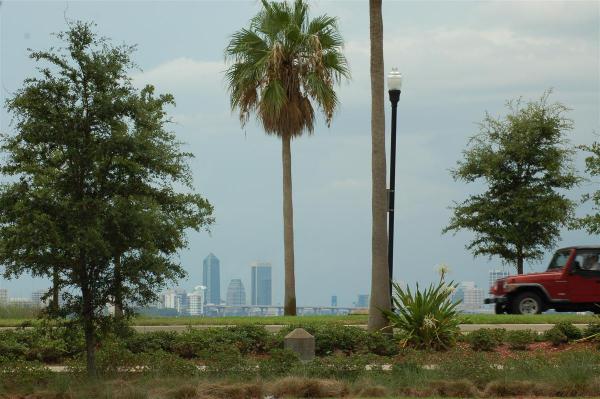 Most of Ortega's housing stock reflect the Mediterranean and Tudor Revival styles.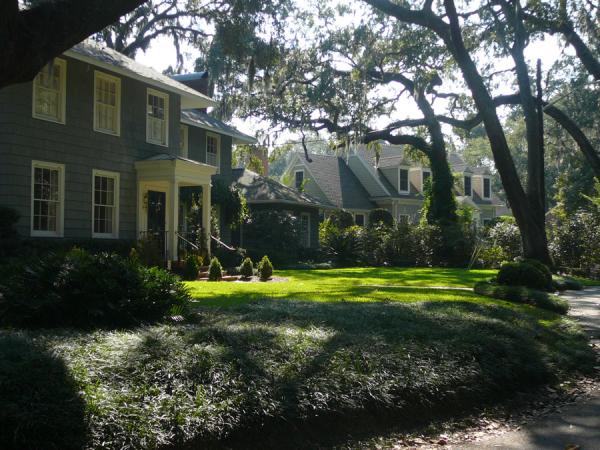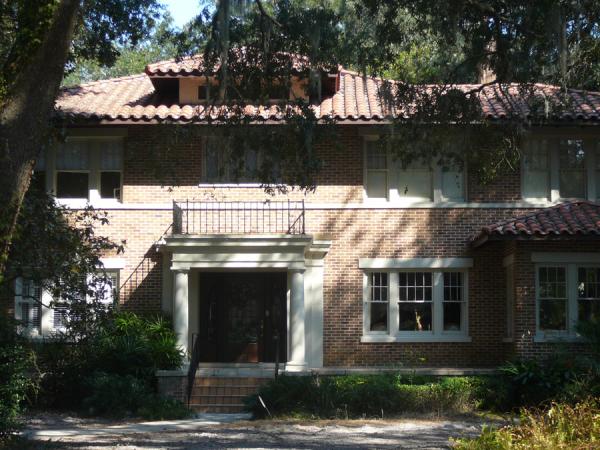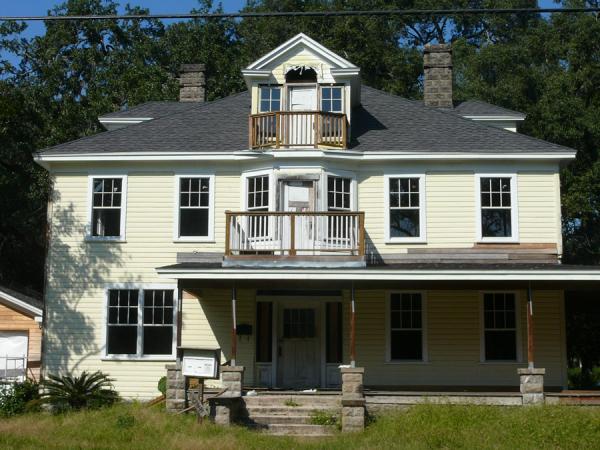 The Gangster House: This residence at 2815 Grand Avenue is believed to have been inhabited by George "Machine Gun" Kelly in 1933.  Legend has it that before his apprehension, Kelly eluded police by traveling around the country.  In 1933 a reclusive couple that fit the Kelly's description rented this house and abruptly departed two hours before a middle-of-the-night police raid.
Oretga's Circles and Public Spaces
Oretga's street grid is unique to Jacksonville in that it was designed with a series of four circles, similar to what well known places like Washington, DC, are known for.  Although two have been altered, these areas still survive as public squares of open space.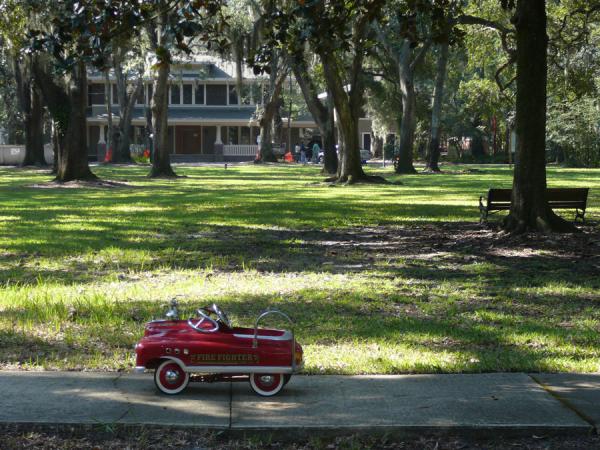 Bettes Circle is located near the tip of the Ortega peninsula, just north of Grand Avenue, the street that first linked Ortega with the rest of Jacksonville.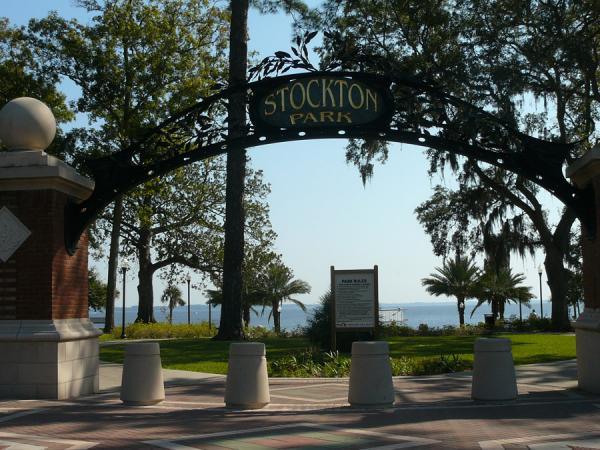 Stockton Park was originally named Ortega Park.  It is named after John N. C. Stockton, the president of the Ortega Company, the community's developer.  Stockton Park was redesigned and reopened in July 2005.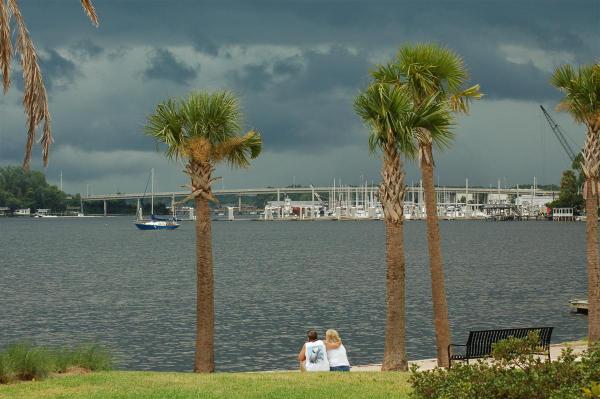 Looking south over the Ortega River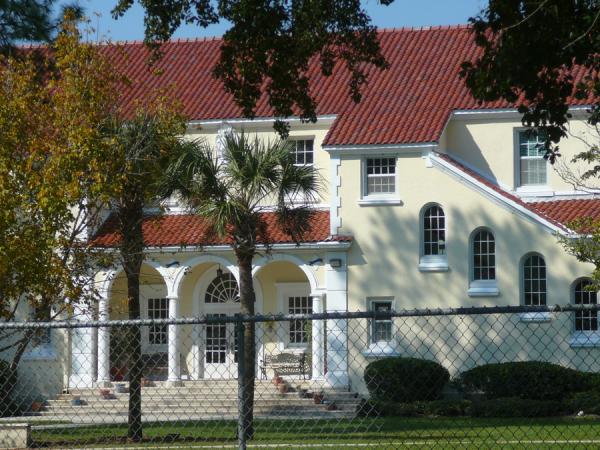 The Ortega Elementary School was constructed as an anchor on Desoto Circle in 1923.  Since then, the school has expanded and now takes up half of the original circle.
Ortega's Business District
Oretga's business district is located in the heart of Ortega adjacent to Baltic Circle and centered around the intersection of Baltic and Corinthian Avenues.  This small commercial area features quaint restaurants, specialty boutiques and service oriented businesses.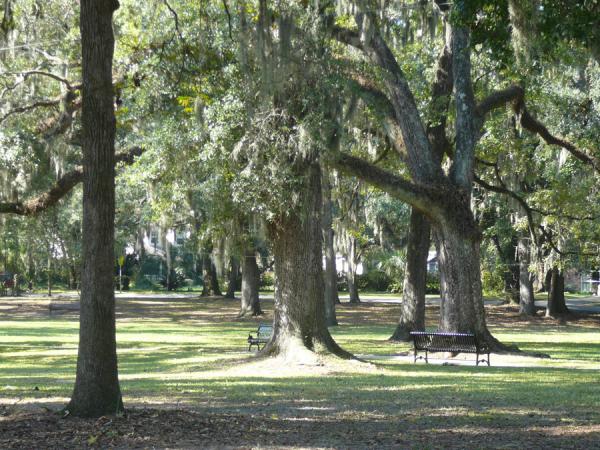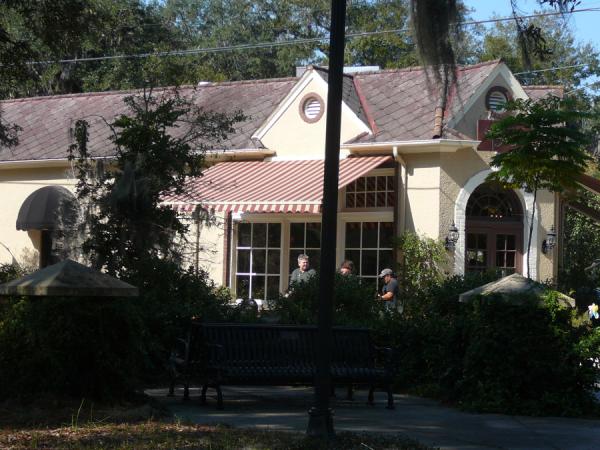 Well preserved neighborhoods like Ortega add to the flair and flavor of things that make Jacksonville a unique city.  To visit and explore this district, it can be reached from I-295 or I-10, by taking Roosevelt Blvd and traveling north on Ortega Blvd. or east on San Juan Avenue.