Commuter Rail: How close can stations really be?
February 21, 2008
9 comments
Print Article
Early BRT meetings led you to believe that commuter rail could not be set up to serve urban core neighborhoods due to station spacing constraints. Orlando's proposed commuter rail system shows that this theory couldn't be further from the truth.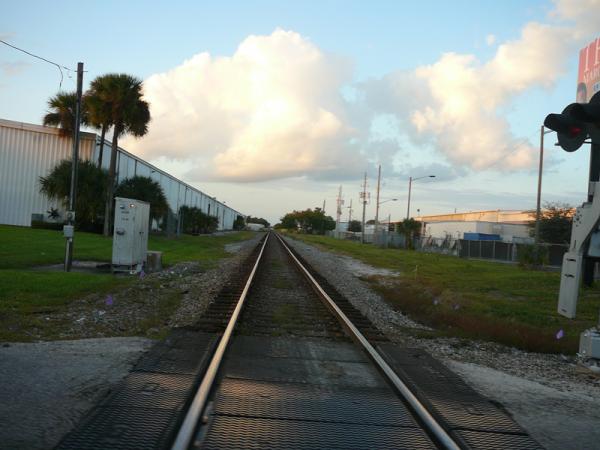 What Jacksonvillian's have been led to believe
 Regarding Commuter Rail...
Minimum Station Spacing: "Stations spaced 5 to 7 miles apart"
Section 2.2.3 Commuter Rail
Technology Assessment Report
Prepared for Jacksonville Transit Authority and Florida Department of Transportation
By Parsons Brinckerhoff Quade & Douglas, Inc.
October 2001
The Truth
Every rail system, whether it's a subway, streetcar, light or commuter rail, should be designed to the needs of the community it serves.  The proposed Orlando system is no exception this rule.
Orlando Amtrak / ORMC Station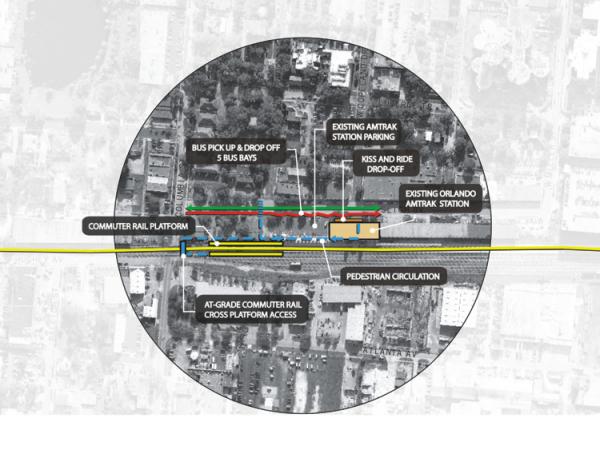 The Orlando Amtrak/ORMC station, near the intersection of Sligh Blvd. and Columbia Street, is a partnership between the community and one of the region's largest employers, Orlando Regional Medical Center and its two hospitals for women and children.

Distance between Amtrak/ORMC and Church Street Station: 0.83 mile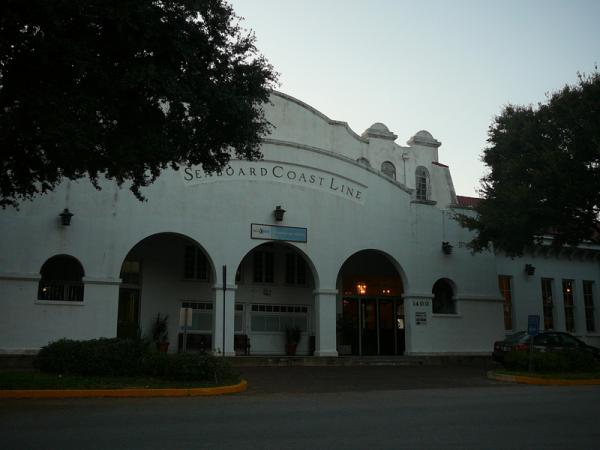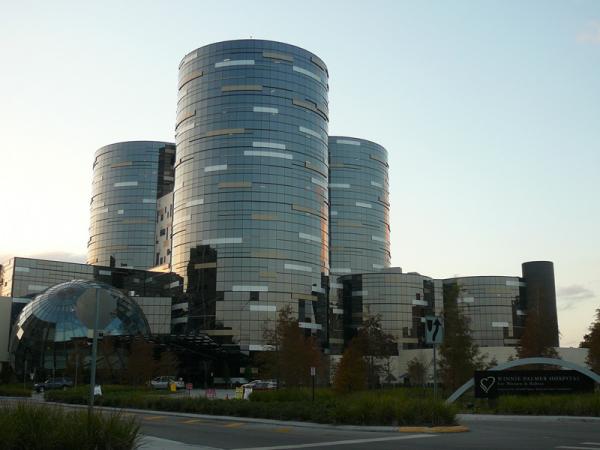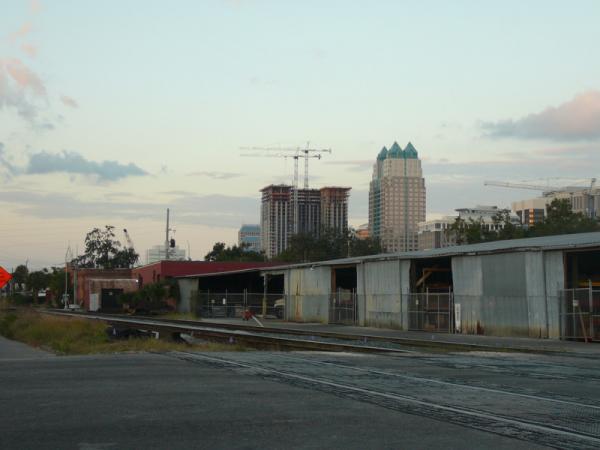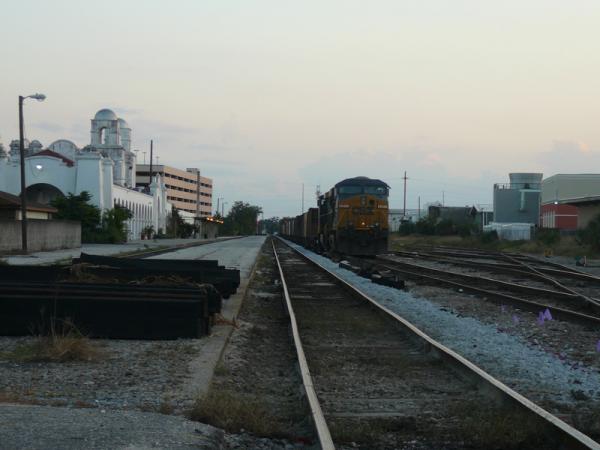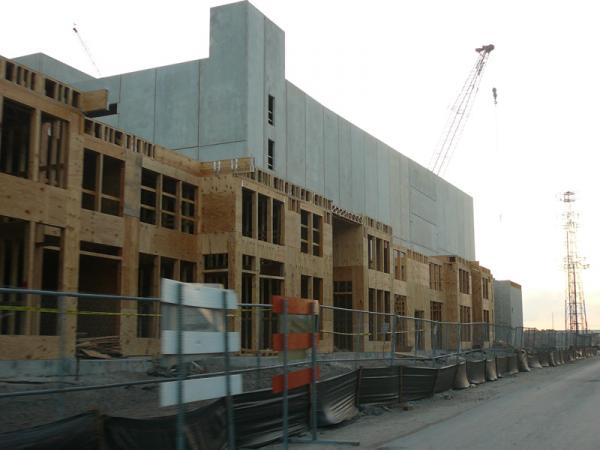 New development is already occurring near the ORMC Station.  Once completed, SODO (South of Downtown) will include a urban Super Target, 70,000 square feet of second-floor offices and 300 residential units on a 20 acre site.
Click here for renderings: www.skyscrapercity.com/showthread.php?t=464050
Church Street Station (Downtown)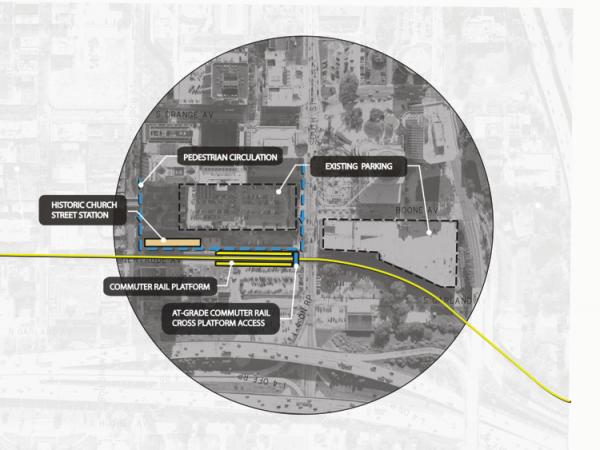 Near the intersection of South Street and Garland Avenue, the Church Street station serves the downtown business area and the city's booming residential and entertainment district. Orlando City Hall is a quick walk away, as is the Orange County government complex, the federal courthouse, elder high-rise housing and the Parramore residential and business area.

Distance between Church Street Station and LYNX Central Station: 0.66 mile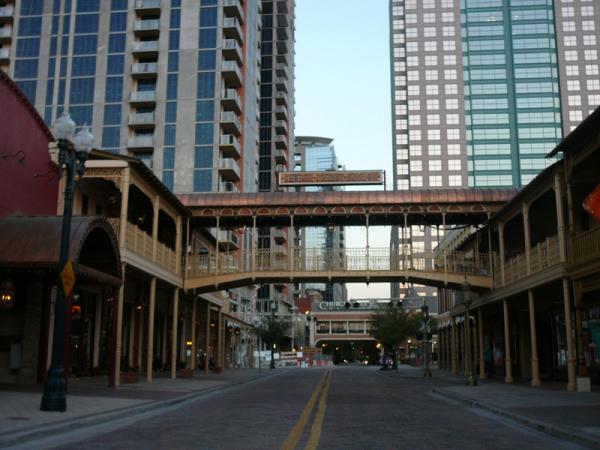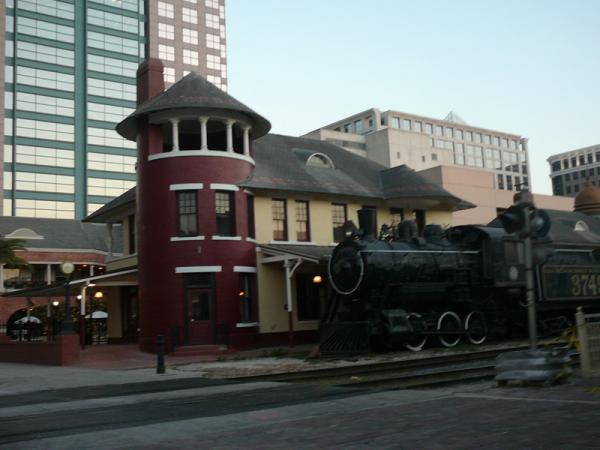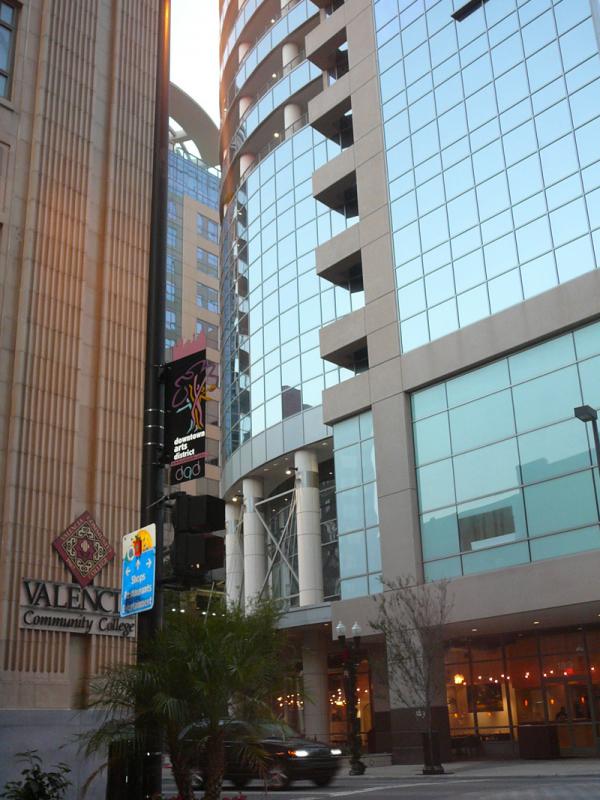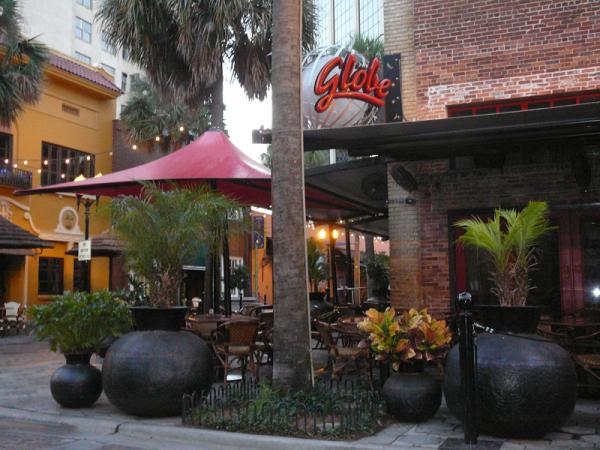 LYNX Central Station (Downtown)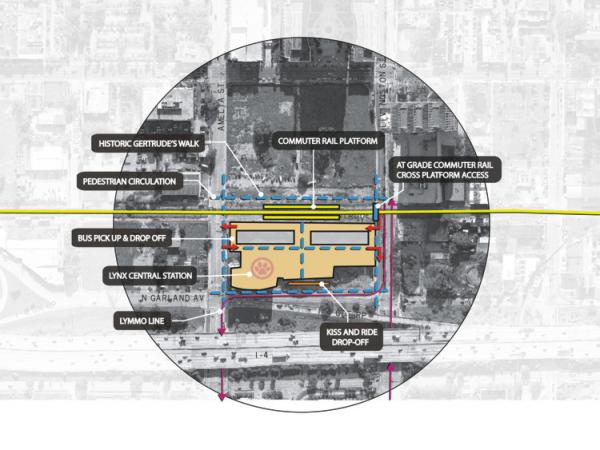 Centrally located in downtown Orlando, the Lynx Central Station, near the intersection of Amelia Street and Garland Avenue, provides quick and easy transfers to the region's bus network and ultimately will be a hub for future rail expansions approved by the community. The Orange County and federal courthouses, the Amway Arena, FAMU College of Law, and downtown business activities are within easy walking distance, as are all of downtown Orlando's shopping, entertainment and recreational venues.
Distance between LYNX Central and Florida Hospital Stations: 2.08 miles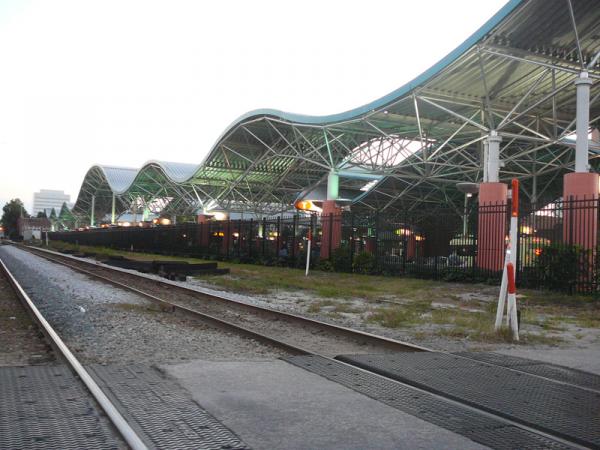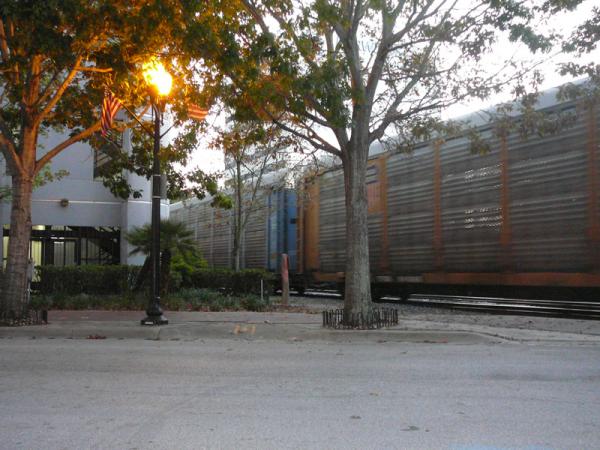 Florida Hospital Station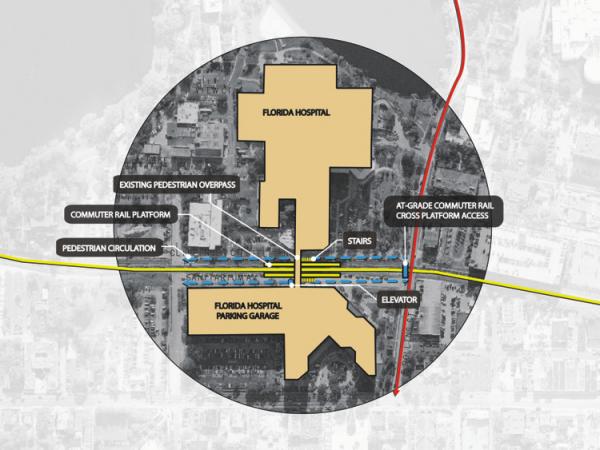 One of the largest employers in Central Florida, Florida Hospital is partnering with the community to build a station at its main campus, near the intersection of Rollins Street and Orange Avenue. Within walking distance of the Loch Haven Park Neighborhood Center, Orlando Science Center, Bush Theatre, Orlando Museum of Art and Orwin Manor Park, the public station also provides easy access to Orlando's Antique Row on Orange Avenue, shopping and dining, as well as recreational activities on Lake Ivanhoe.
Distance between Florida Hospital and Winter Park/Park Avenue Stations: 2.04 miles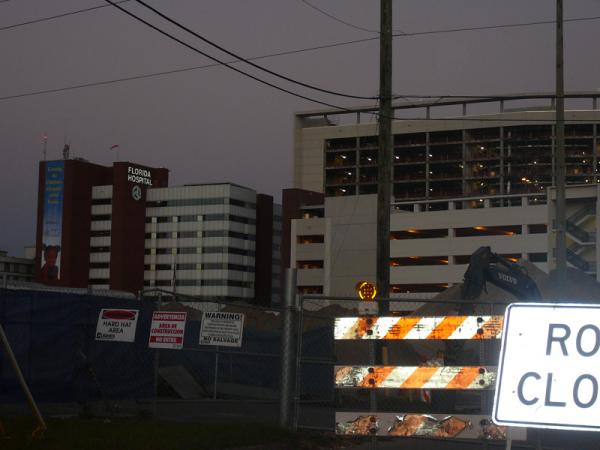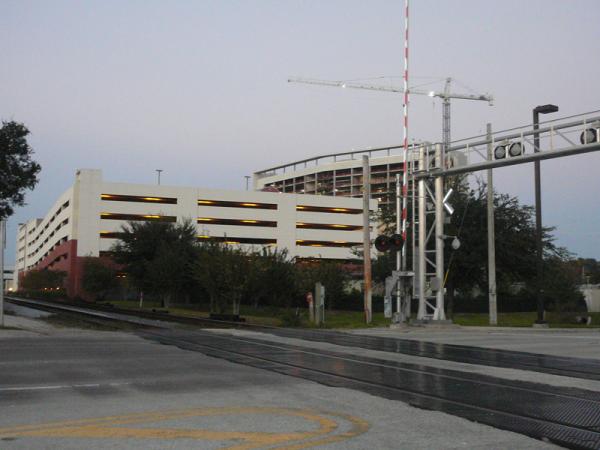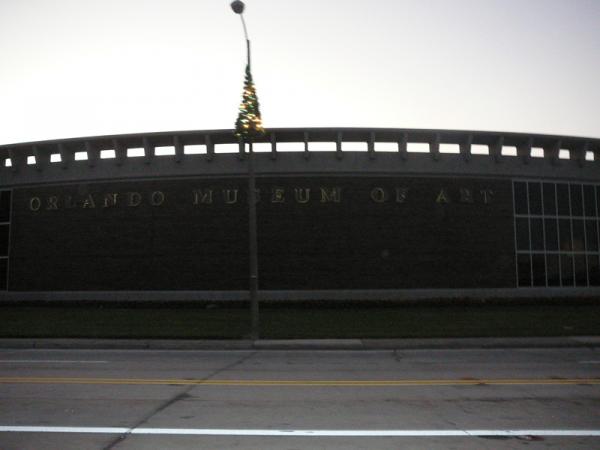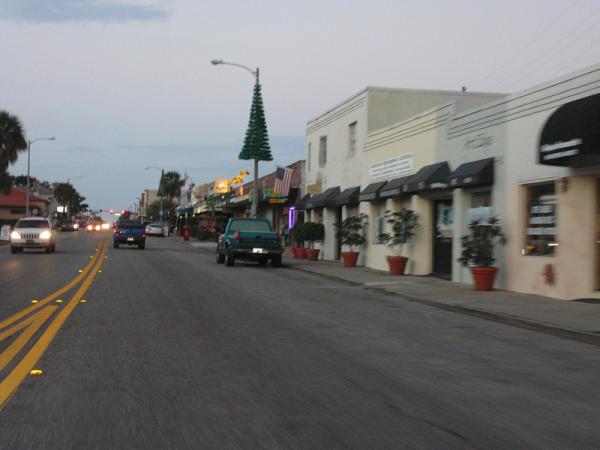 Winter Park / Park Avenue Station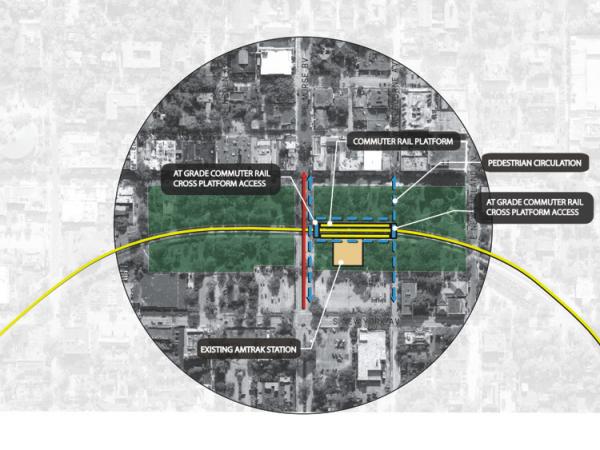 Near the intersection of Morse Boulevard and Park Avenue, the charming Winter Park Amtrak station fronts historic Central Park and the city's fabled Park Avenue shopping and dining district. It is within easy walking distance of municipal soccer and softball fields, the city's 9-hole golf course, and Rollins College, as well as the city's eclectic mix of residential housing.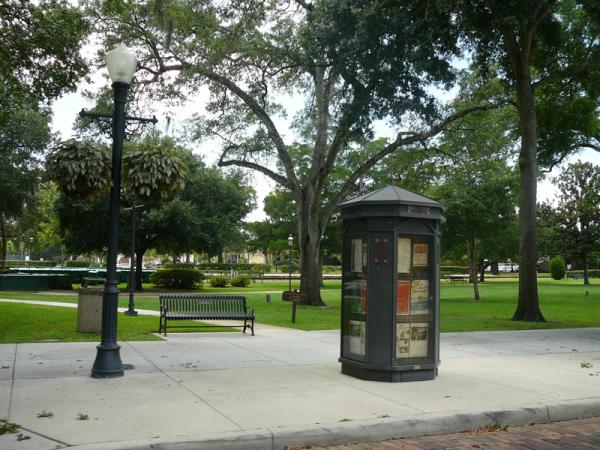 Final Tally for Urban Orlando:
5 stations/5.61 miles = 1.1 mile average station spacing
 What does all of this mean? The theory that eliminated commuter rail from the BRT discussion eight years ago,was flawed from the start.
Moral of the story:
Don't take everything you hear from hired consultants at face value.  Do your own homework.  If this simple process had been done when the idea of BRT first came up, we would not be dealing with this issue today.