Urban Parks: Willowbranch Park
December 11, 2008
8 comments
Print Article
Located at 2870 Sydney Street, Willowbranch Park provides Riverside residents with 17 acres of passive and recreational public space.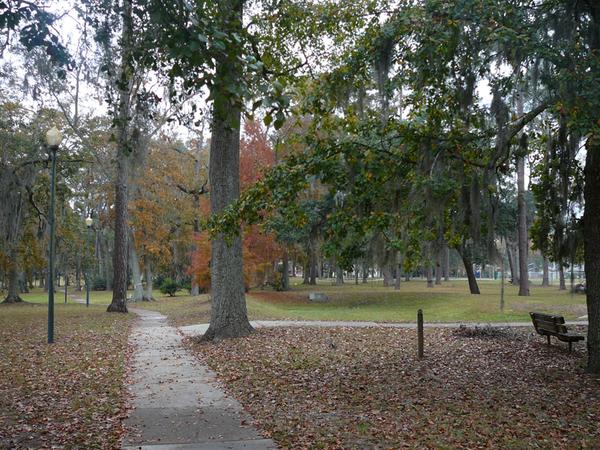 Park Description:
Willowbranch Park is located in the Riverside area, along the course of Willowbranch Creek. Former City Councilman John J. Griffin led the drive to create the park, and development began in 1916. Additional acreage was acquired southeast of Park Street between 1921 and 1925. Dr. Harold Hume donated 1700 azalea bushes around 1924 to beautify a portion of the grounds, while the Willowbranch Library opened at the park in 1930; and the creek was straightened and bulkheaded in 1934.
Eventually four other small City parks/gardens were created from the park property – one south and one north of St. Johns Avenue and two along Park Street (in the 1950's). Since its creation in 1974, Riverside Avondale Preservation (RAP) has worked to preserve and improve the park, along with the Willowbranch Park Improvement Committee that formed in 1999.
Through the years it has remained one of the City's most picturesque parks. At the instigation of Councilman Jim Overton in 2002, a bronze memorial plaque honoring Patricia Austin, the deceased wife of former mayor Ed Austin, was installed at the park in 2004. An immense live oak tree canopies two benches provided for the relaxation of visitors.
http://apps2.coj.net/parksinternet/parkdetails.asp?parkid=309