Open for Business: Rail Runner comes to Santa Fe
December 30, 2008
4 comments
Print Article
Despite being smaller than Gainesville, Santa Fe, NM is the latest American city to benefit from rail as a local mass transit option.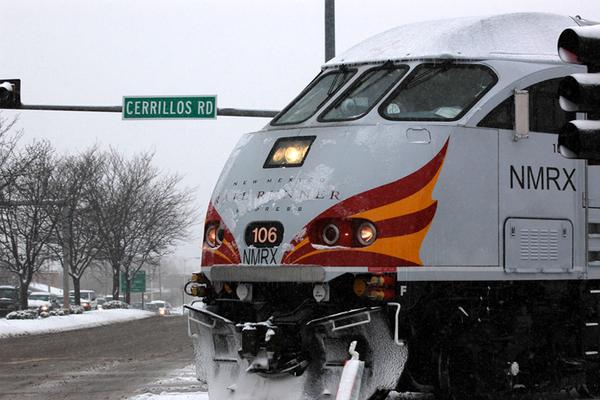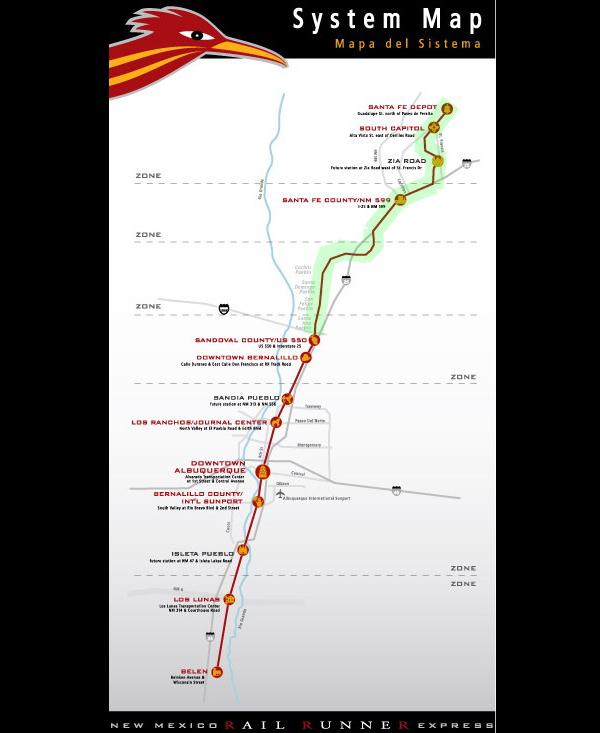 The Sante Fe extension is highlighted in green.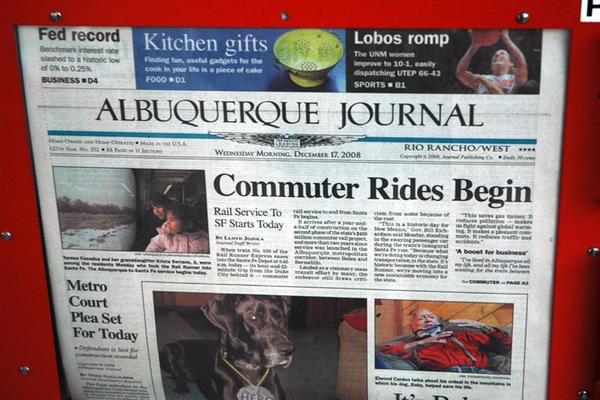 Image by jwoodphoto at www.flickr.com
The second phase of New Mexico's $400 million commuter rail project opened earlier this month, roughly two years after the first section in Albuquerque was completed.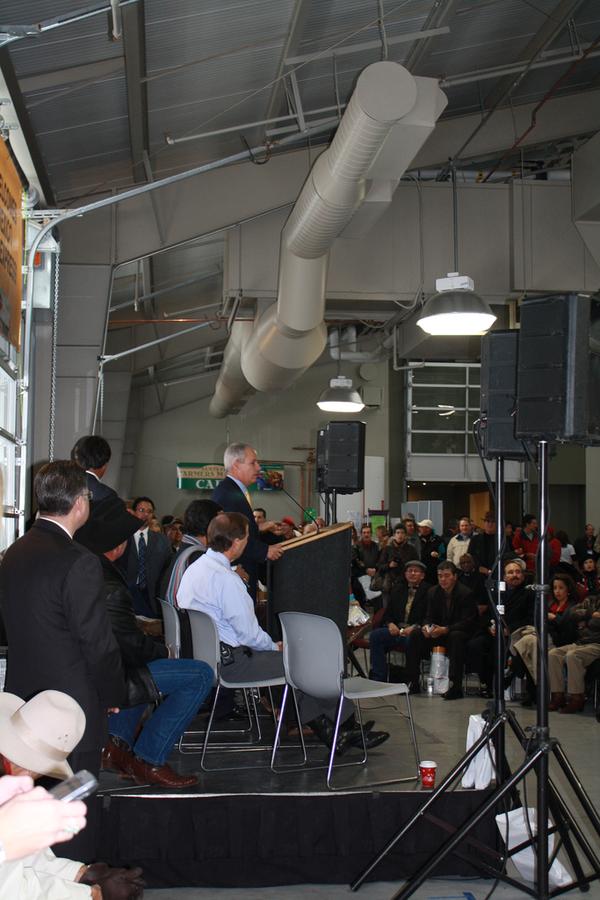 Image by MayorMarty at www.flickr.com
Mayor Chavez speaks to people after the inaugural run of the Rail Runner Express to Santa Fe.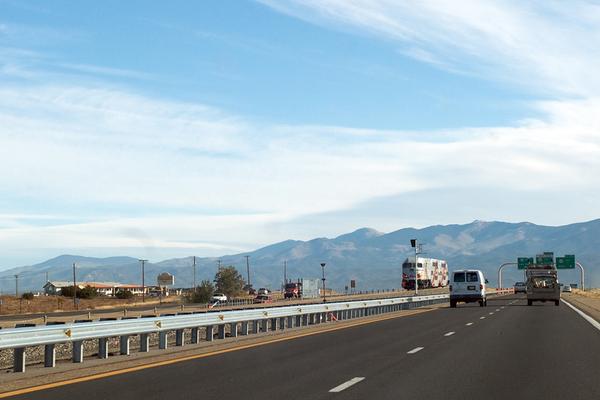 Image by William A. Pacheco at www.flickr.com
The Rail Runner along I-25 near Highway 599.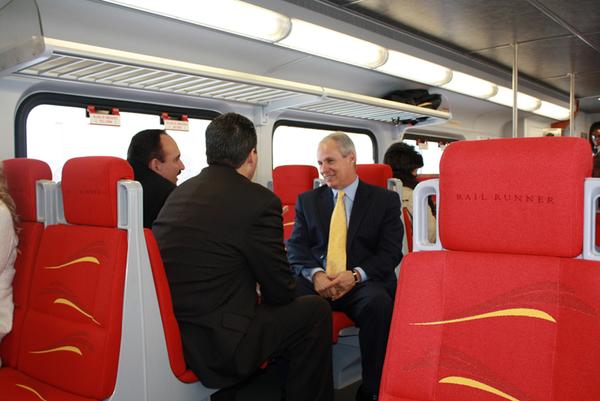 Image by MayorMarty at www.flickr.com
Mayor Chavez Riding the Rail Runner to Santa Fe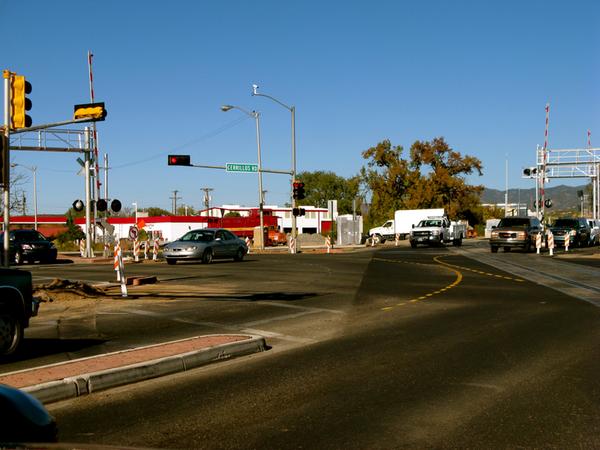 Image by Coyote2012 at www.flickr.com
New Rail Runner track through an intersection near Downtown Santa Fe.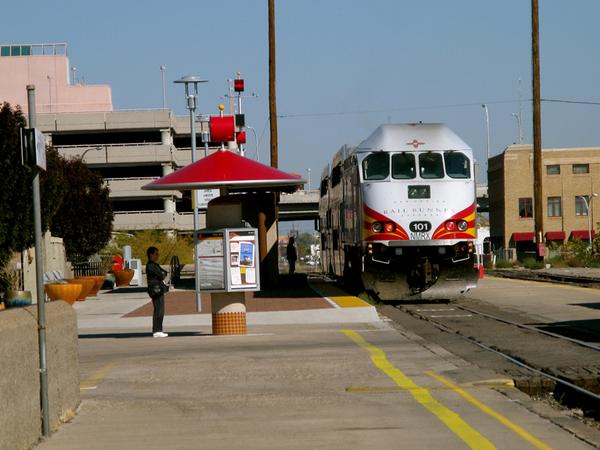 Image by Coyote2012 at www.flickr.com
Urban rail stations can have very small footprints, thus reducing the need for right-of-way acquisition.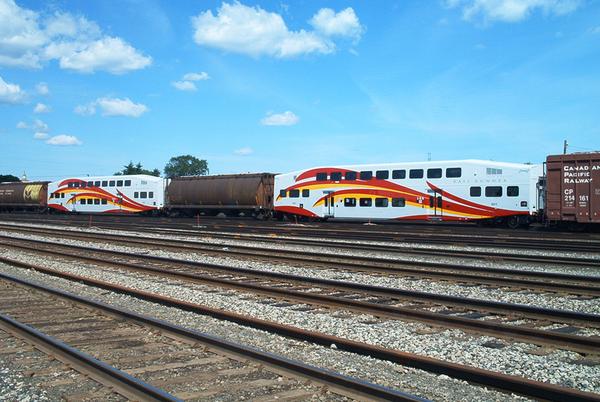 Image by djhsilver at www.flickr.com
In Jacksonville, there are many who believe commuter rail trains can't travel on the same tracks as freight.  This image of new commuter rail cars being delivered to New Mexico should put those thoughts to rest.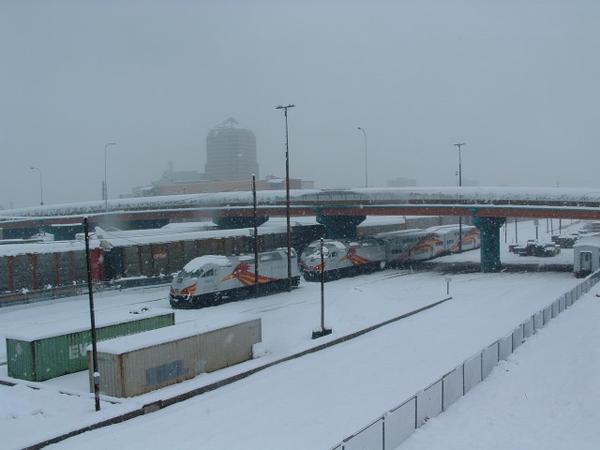 Image by CopperCarb at www.flickr.com
A Rail Runner train leaving Downtown Albuquerque.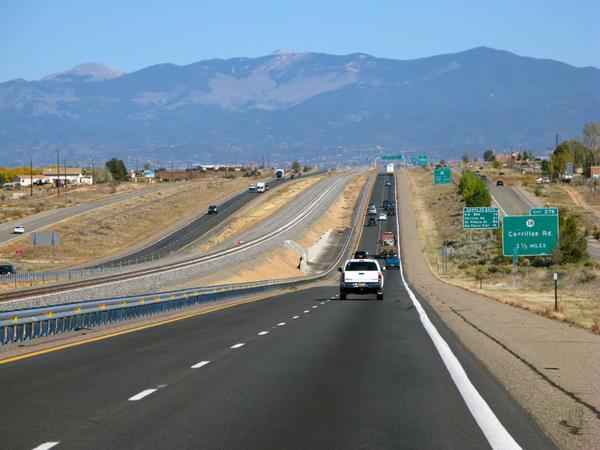 Image by Coyote2012 at www.flickr.com
To save with right-of-way costs, commuter rail track was installed in the middle of Interstate 25 just outside of Santa Fe, instead of more expensive additional highway lanes.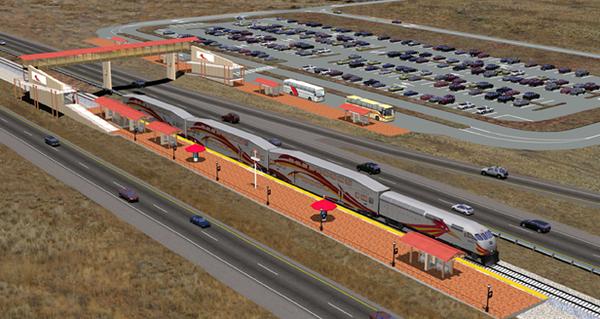 Image by abquist at www.flickr.com
A proposed future Rail Runner park and ride facility in the middle of I-25 near Highway 599.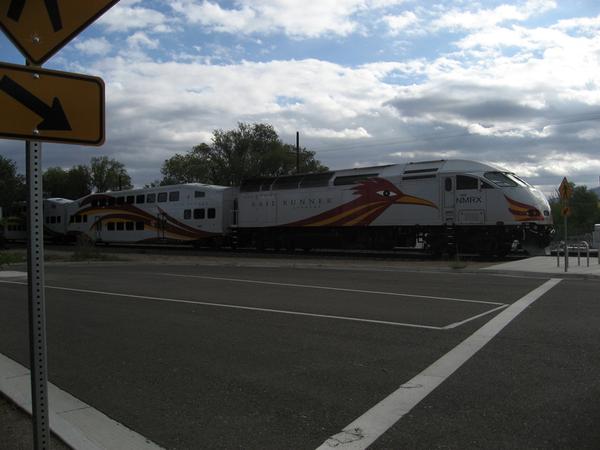 Image by johnmarkos at www.flickr.com
Warning signage notifying automobile drivers that there may be pedestrians crossing the street to access rail platforms.  
 Transit Oriented Development Coming to Santa Fe
As with most recent rail projects, Santa Fe is already benefiting economically from transit oriented development around its four commuter rail stations.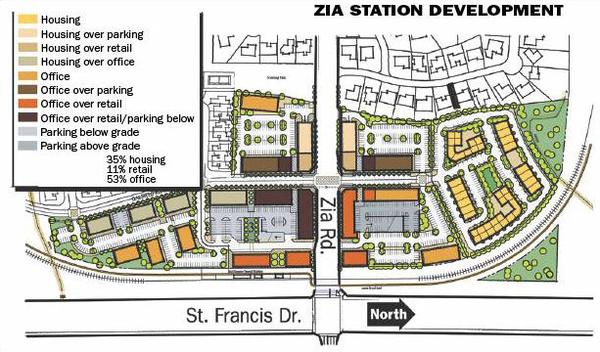 A mixed-use development planned around Zia Station.
Santa Fe Farmer's Market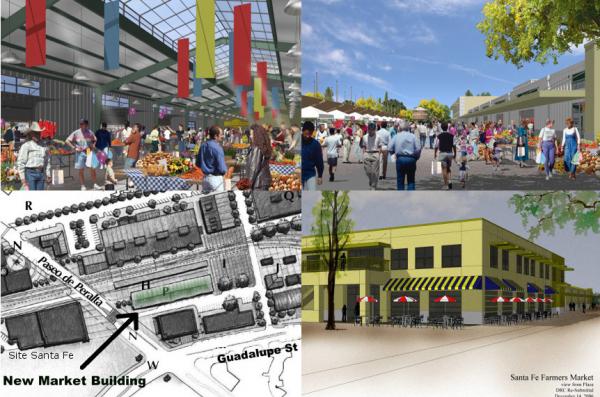 The Santa Fe Farmer's Market is scheduled to open its doors in Spring 2008.  The new permanent market will have both indoor and outdoor space for up to 150 vendors, a 5,847 square foot restaurant and 3,200 square of leasable office space at the end point of Rail Runner's Phase II line.


Railyard Park & Plaza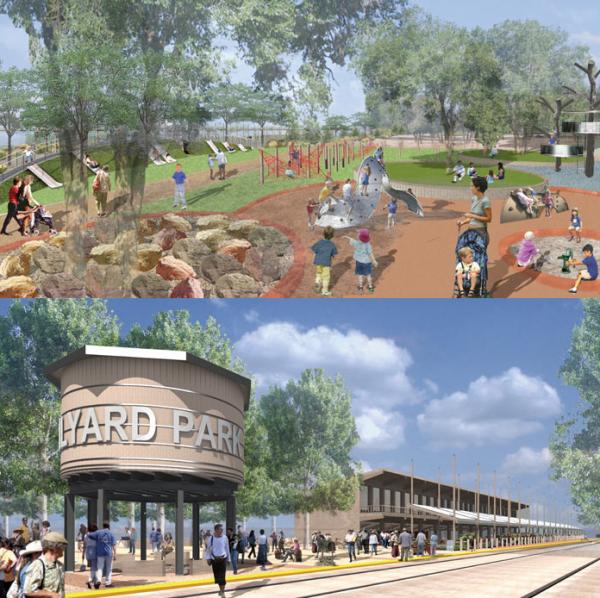 The 10-acre public space is being designed to unite disparate neighborhoods and a diverse residential and tourist based population with a special central gathering place next to the new rail runner station and proposed farmer's market (shown in background).  Old industrial buildings nearby are quickly being snapped up for live/work loft purposes.  Railyard Park is the perfect example of a stagnant and obsolete industrial area being bought back to life with the help of rail connectivity.

A map of the Railyard Park district.  The park site is on the left, the farmer's market and plaza will be located in the center and the rail depot, on the right.  The surrounding warehouses are being filled with a mix of uses, such as live/work lofts.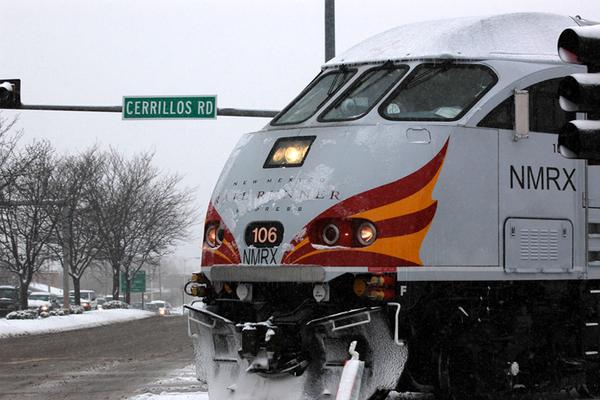 The Rail Runner commuter rail system went from concept to reality in four years.  By comparison, Jacksonville has been studying BRT for twice as long.  Its time for Jacksonville to get on board.
Article by Ennis Davis