Elements of Urbanism: Tampa
December 26, 2008
47 comments
Print Article
A brief tour around the urban core of Central Florida's largest city: Tampa. Downtown is the second largest employment center in the city, behind the Westshore Financial District.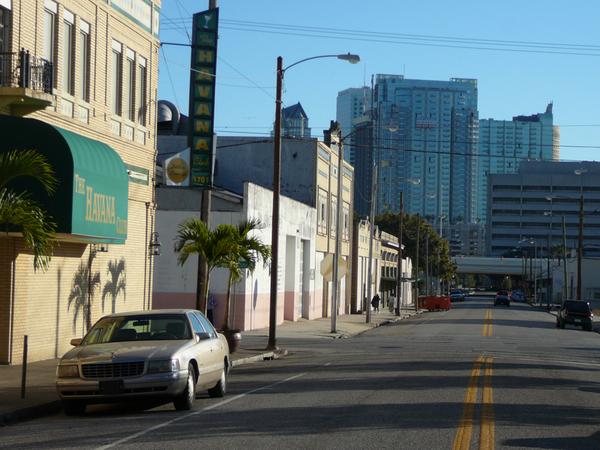 Tale of the Tape:
Tampa 2007: 336,823 (City); 2,723,949 (Metro) - (incorporated in 1849)
Jacksonville Pop. 2007: 805,605 (City); 1,300,823 (Metro) - (incorporated in 1832)
City population 1950: Jacksonville (204,517); Tampa (124,681)

Metropolitan Area Growth rate (2000-2007)
Tampa: +13.69%
Jacksonville: +15.86%

County Population (2007 estimate)
Hillsborough County: 1,174,727
Duval County: 837,964
 
Urban Area Population (2000 census)
Tampa: 2,062,339 (ranked 19 nationwide)
Jacksonville: 882,295 (ranked 43 nationwide)
Urban Area Population Density (2000 census)
Tampa: 2,570.6
Jacksonville: 2,149.2
City Population Growth from 2000 to 2007
Tampa: +33,376
Jacksonville: +69,988
Convention Center Exhibition Space:
Tampa: Tampa Convention Center (1990) - 200,000 square feet
Jacksonville: Prime F. Osborn III Convention Center (1986) - 78,500 square feet
Tallest Building:
Tampa: 100 North Tampa - 579 feet
Jacksonville: Bank of America Tower - 617 feet
Downtown-Based Fortune 500 companies:
Tampa: zero (0)
Jacksonville: CSX (261), Fidelity National Financial (435), Fidelity National Information Services (481)
Urban infill obstacles:
Tampa: The Leroy Selmon Expressway cuts off Downtown Tampa from the Channel District.
Jacksonville: State & Union Streets cut off Downtown Jacksonville from Springfield.
Downtown Nightlife:
Tampa: The Channel District along the Garrison Channel waterfront.
Jacksonville: East Bay Street, located between Main Street and Liberty Street.  This four block stretch is home to four bars and clubs.
Common Downtown Albatross:
Too many surface parking lots
Who's Downtown is more walkable?
Tampa: 97 out of 100, according to walkscore.com
Jacksonville: 88 out of 100, according to walkscore.com
Downtown Tampa
Downtown Tampa is the second largest employment center in the city, behind the Westshore Financial District.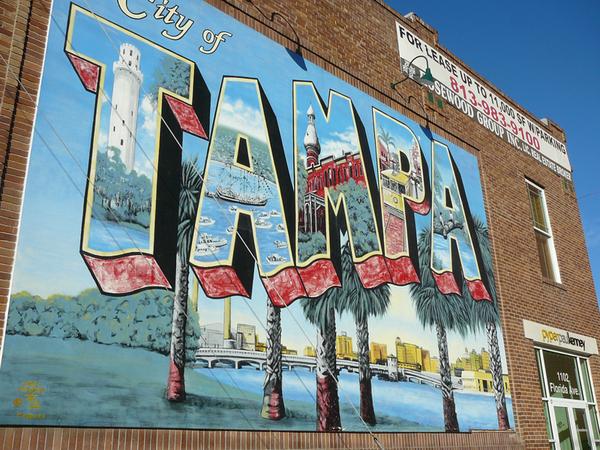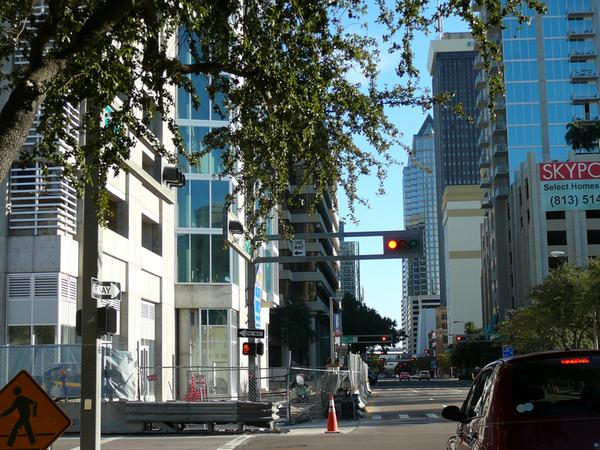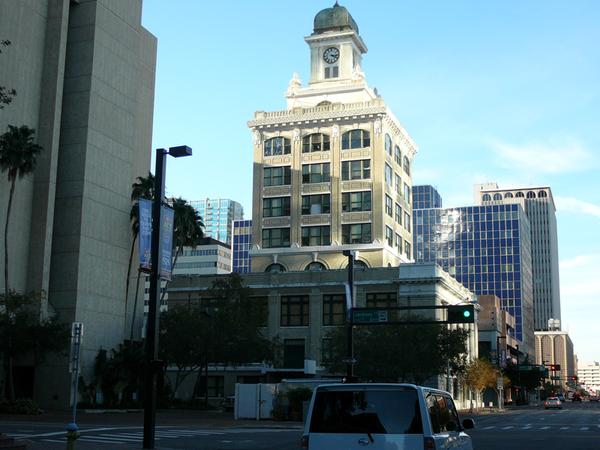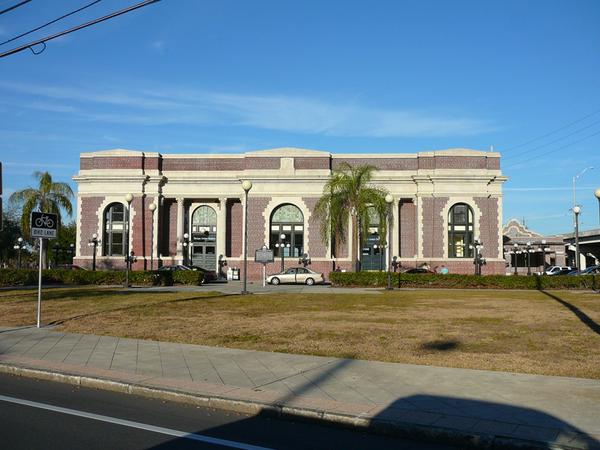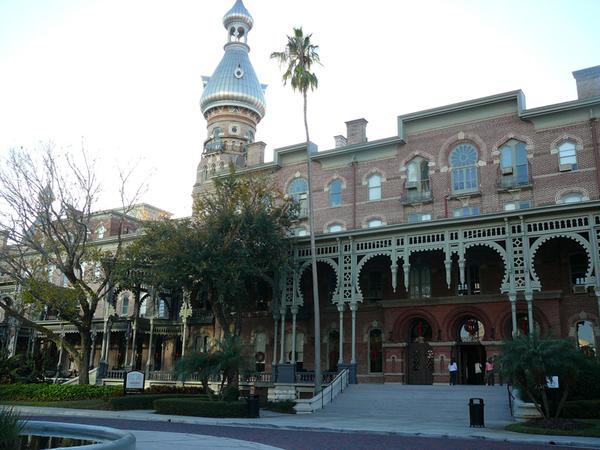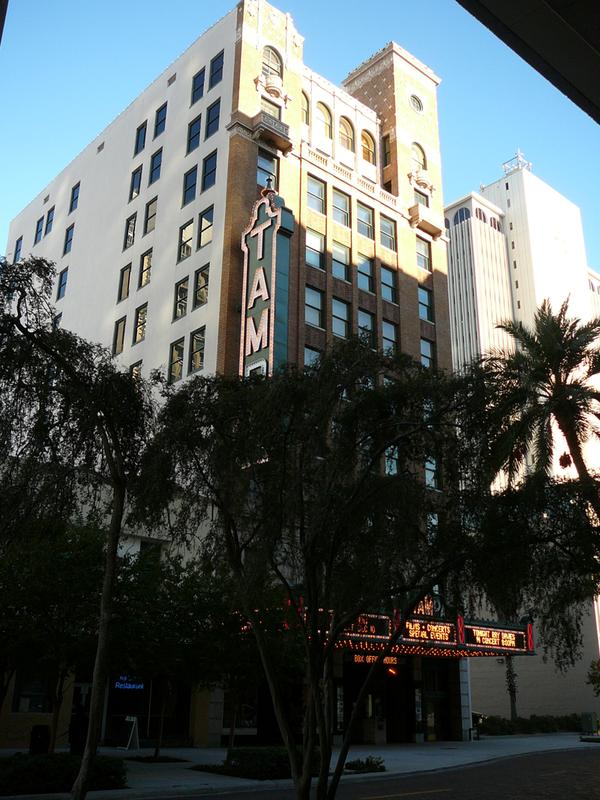 Unique Tampa
The word "Tampa" means "sticks of fire" in the language of the Calusa, a Native American tribe that once lived in the area.
During the early 20th century, Tampa was the largest cigar manufacturing center in the United States.
Was controlled by Sicilian mafioso Santo Trafficante, Jr., one of the last old-time Mafia bosses in the United states.
The Tampa Bay area is recognized as the Lightning capital of North America.
The 4.5 mile Bayshore Greenway is the world's longest continuous sidewalk.
According to Maxim, Tampa is ranked 6th in the entire nation for its party scene.
Tampa based companies include Raymond James Financial and OSI Restaurants (Outback Steakhouse, Carrabba's, Fleming's Steakhouse & Bonefish Grill)
The Port of Tampa is the seventh largest in the nation and Florida's largest tonnage port, handling nearly half of all seaborne commerce that passes through the state.
Completed in 1984, Tampa's Harbour Island Peoplemover quickly became a riderless failure.  In the 1990s, the developers required to run the service for 17 years, made a deal with the Tampa Streetcar to close down the People Mover in favor of making a $5 million payment to help fund the streetcar line.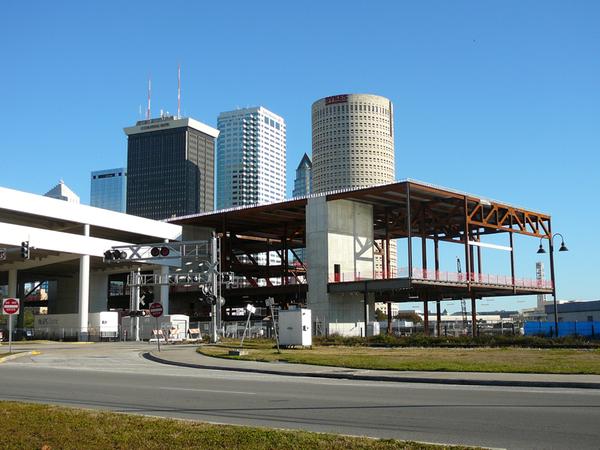 Channel District
The Channel District is a former warehouse district that has become a popular location for transit oriented development along the TECO Streetcar line.  Notable attractions in the area include the Tampa Port Authority, Florida Aquarium, American Victory Museum, St. Pete Times Forum, cruise terminal and Channelside Entertainment Complex.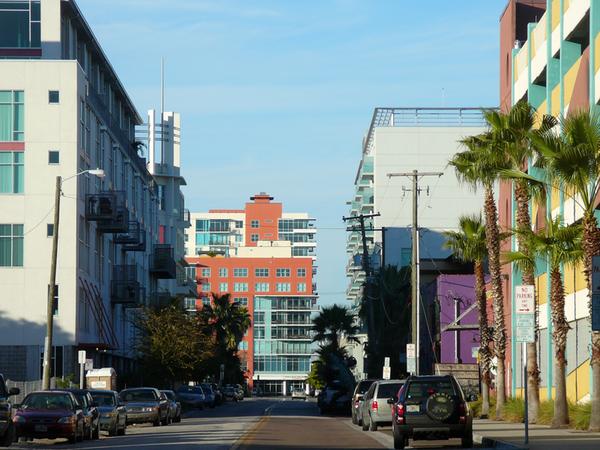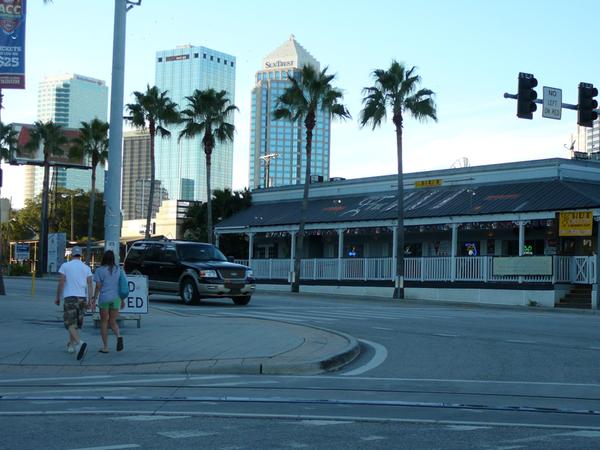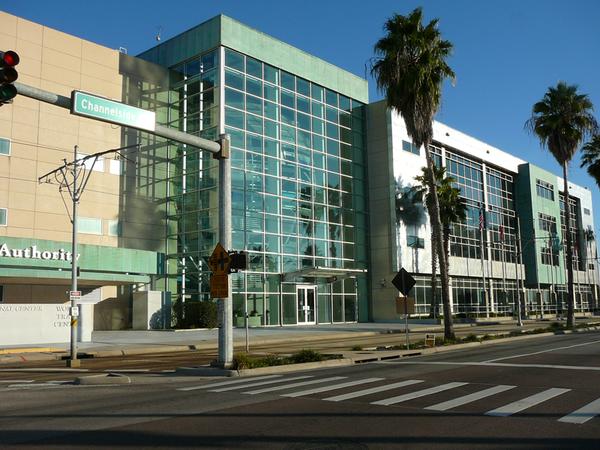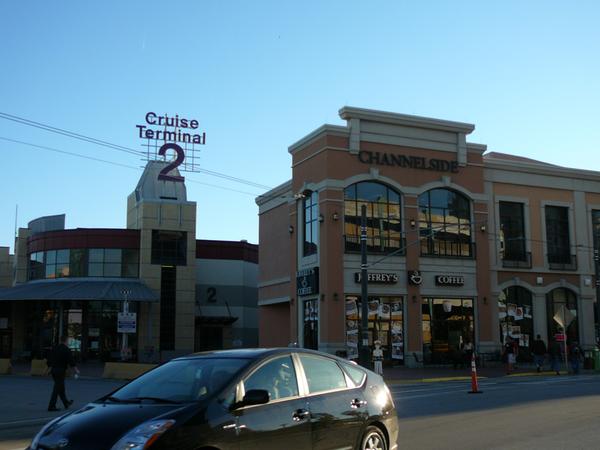 Harbour Island
originally known as Seddon Island, this island was once a port facility.  It was purchased from the Seaboard Coast Line in 1979 for future residential, office and retail use.  Harbour Island was once home to a Jacksonville Landing-like festival marketplace.
The Shops on Harbour Island was a 66,434 center featuring 50 waterfront restaurants and shops with a people mover connecting the center to a downtown parking garage.  In the mid 1990s, the center was closed and converted into office space.  Since, then Harbour Island has seen a massive amount of dense residential development.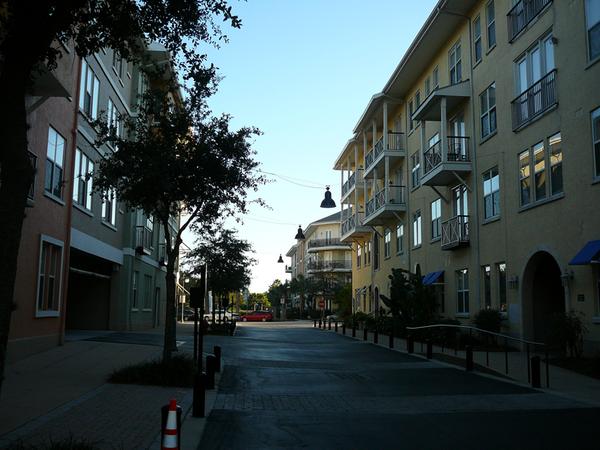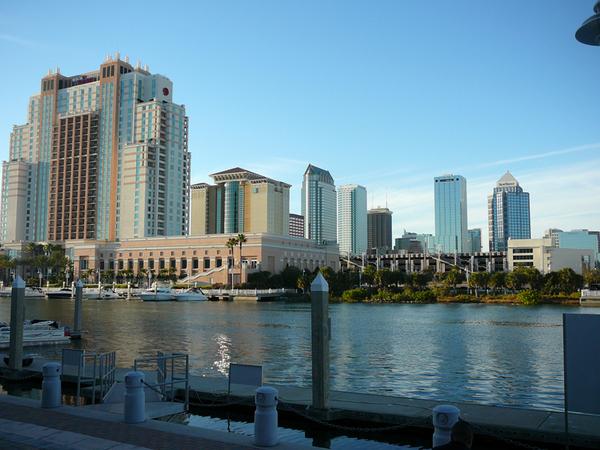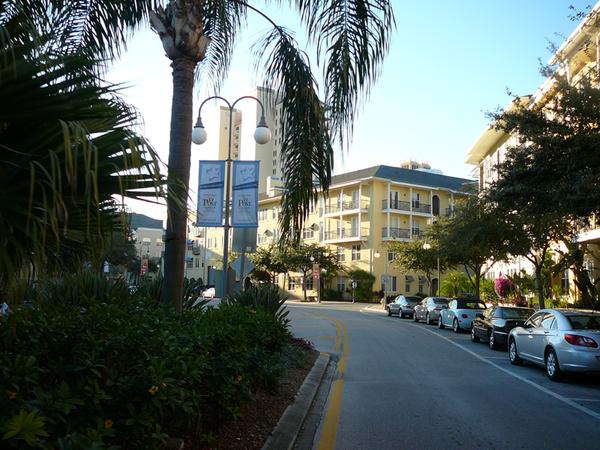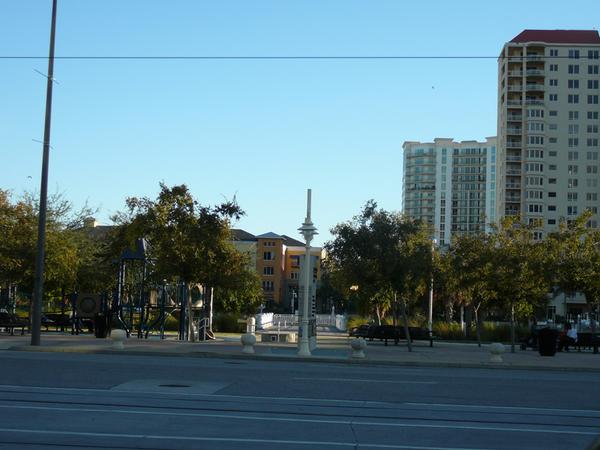 SoHo Tampa
Short for "South Howard Avenue", this section of Tampa's Hyde Park neighborhood is home to a large concentration of high-end restaurants and nightlife venues.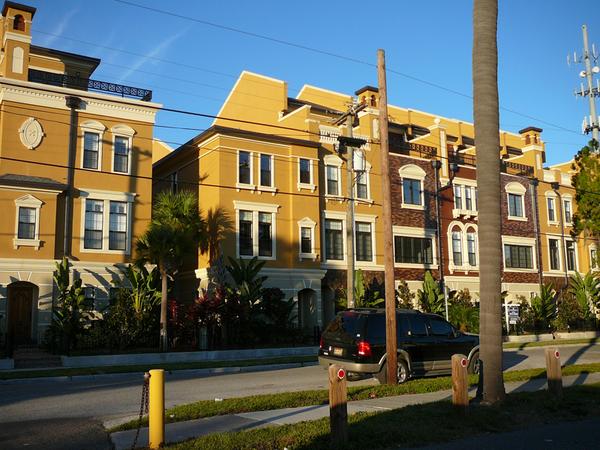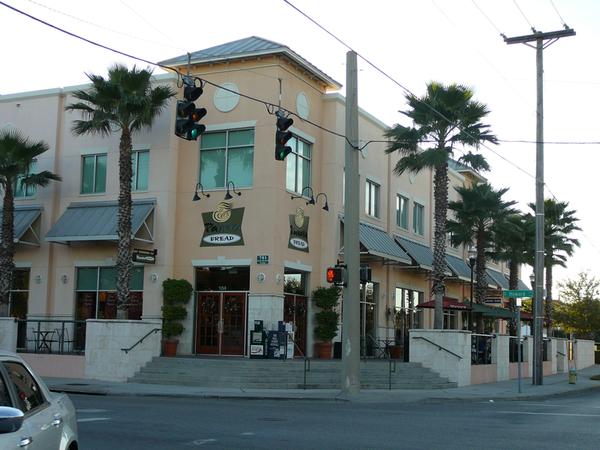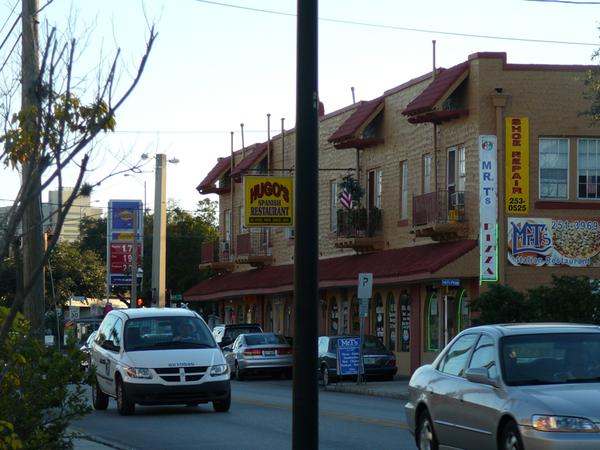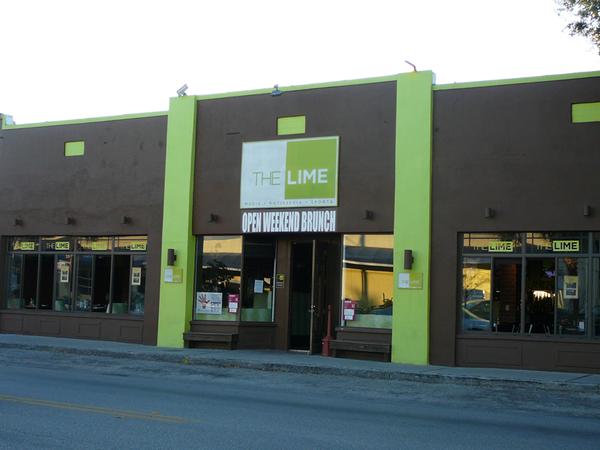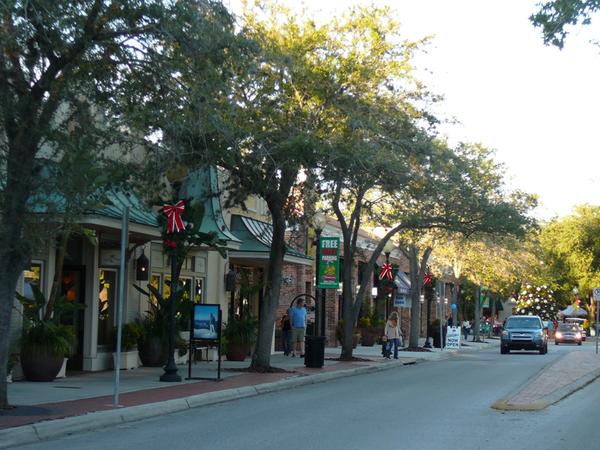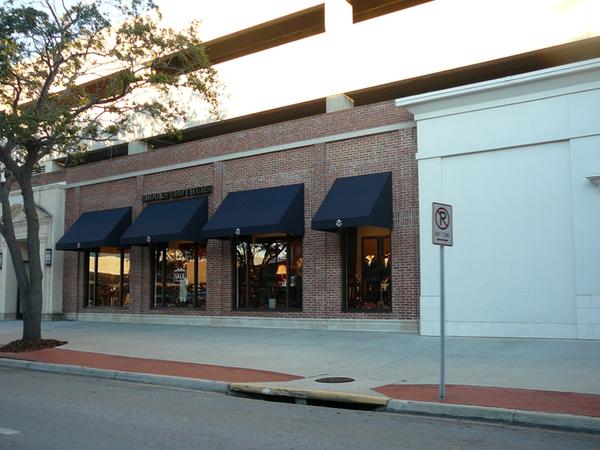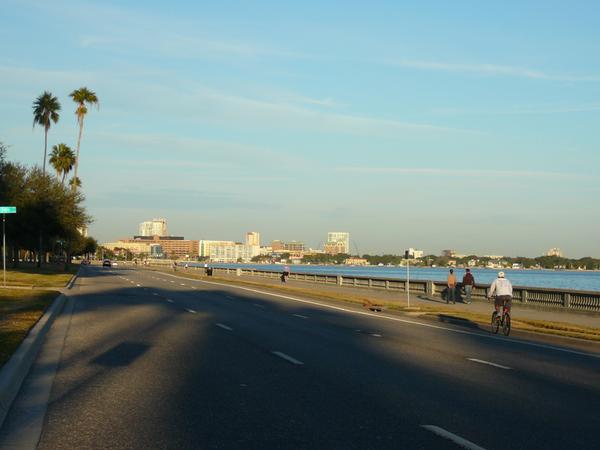 Ybor City
Originally a separate city, Ybor City was established as a Cuban cigar manufacturing town in 1885.  The neighborhood had features unique among contemporary immigrant communities in the southern United States, most notably its multi-ethnic and multi-racial population.
Like most urban districts, Ybor declined in the during the mid 20th century due to aging housing stock, a dying cigar industry, urban renewal and demolition caused by the construction of Interstate 4. Ybor's revitalization began in the late 1980s with an influx of artist seeking inexpensive studio space in the neighborhoods large number of abandoned brick commerical buildings.  By the early 1990s, many of the empty buildings had been converted into bars, restaurants, nightclubs and other nightlife attractions.
Recently 7th Avenue, the neighborhood's main commercial thoroughfare, was recognized as one of the "10 Great Streets in America" by the American Planning Association.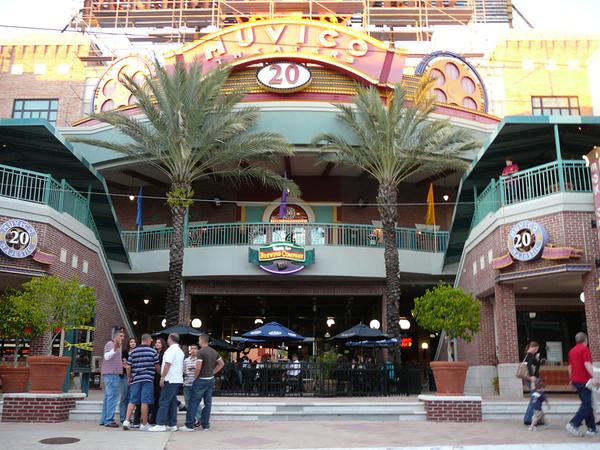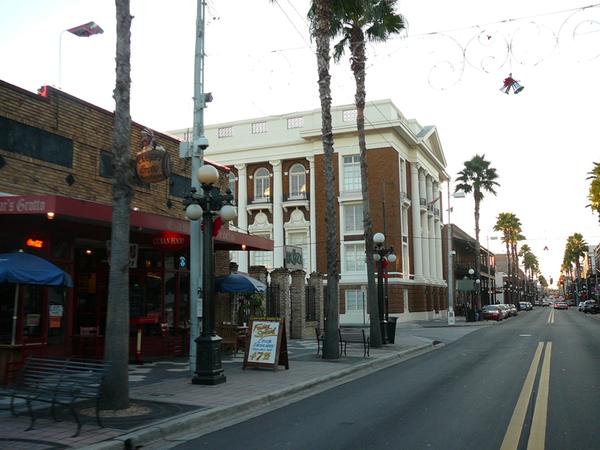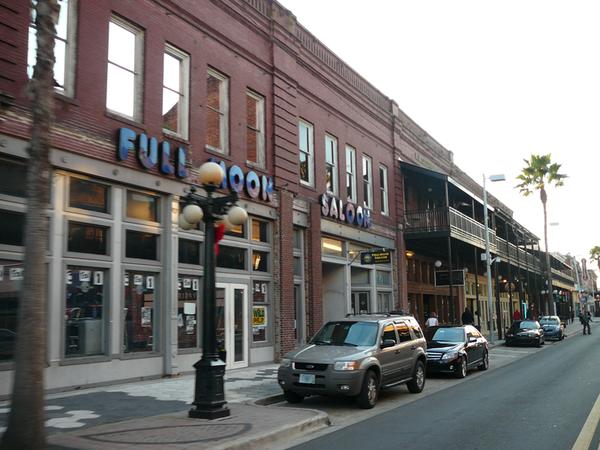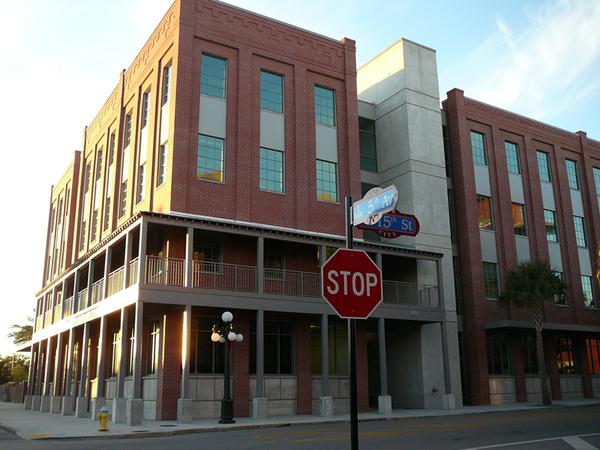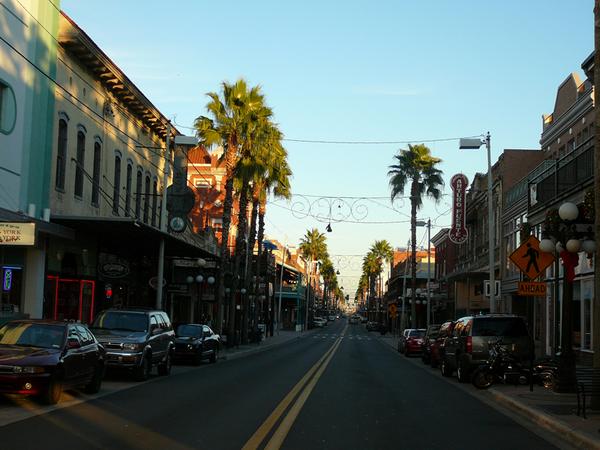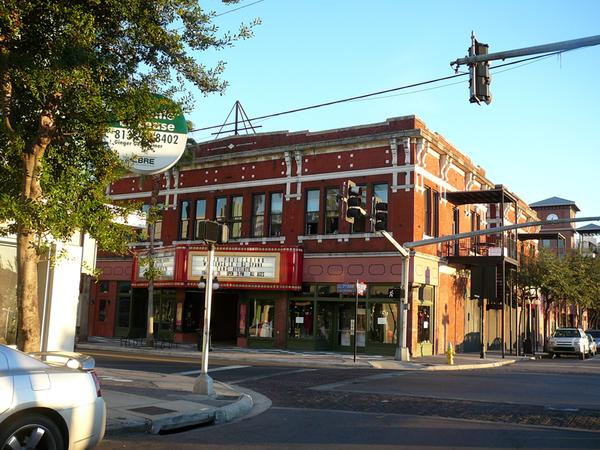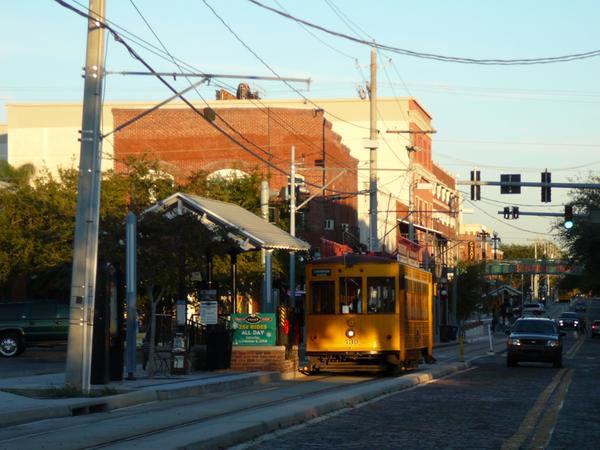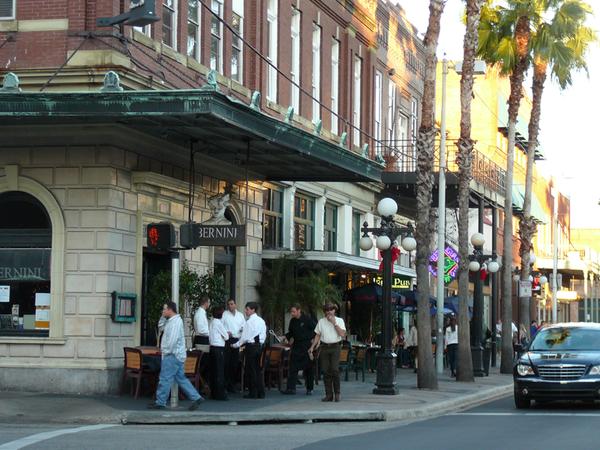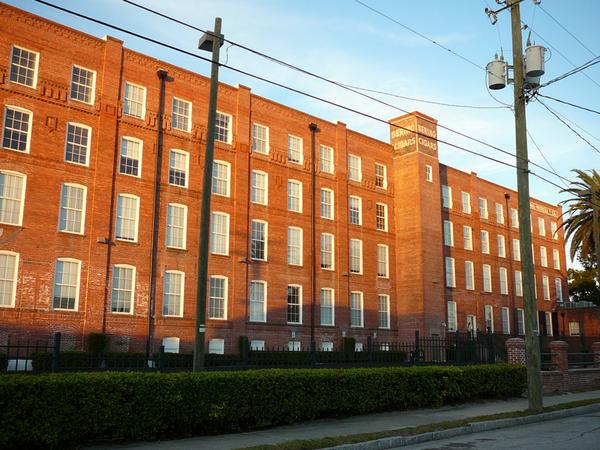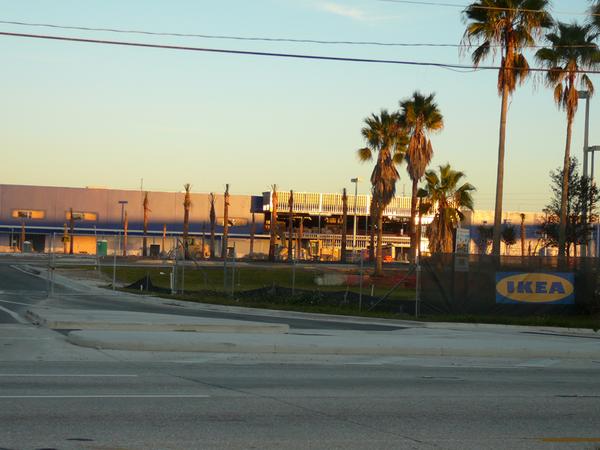 Article by Ennis Davis