Amtrak Keystone Corridor Service
December 12, 2008
10 comments
Print Article
Connecting Harrisburg, PA with Philadelphia, The 104 mile Keystone Corridor is another example of the type of system Amtrak wishes to establish in Florida, with Downtown Jacksonville as a potential hub destination.
Keystone Corridor Route Map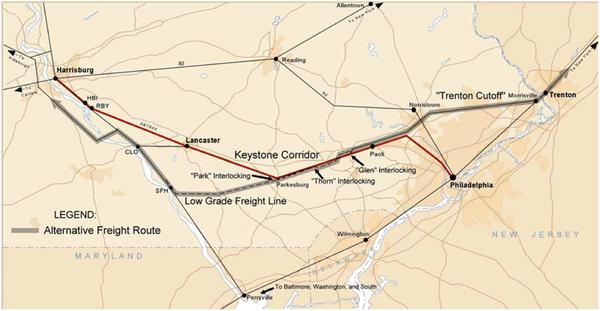 Amtrak's 195 miles Keystone Service provides frequent passenger train service along the Amtrak-owned Keystone Corridor and Northeast Corridor between Harrisburg Transportation Center in Harrisburg, Pennsylvania and Penn Station in New York via 30th Street Station in Philadelphia.
The trains consist of unreserved coach between Harrisburg and Philadelphia and reserved coach between Philadelphia and New York. There is no business class or snack/food service.
On weekdays there are thirteen Keystone trains and one Pennsylvanian train in each direction. All trains run between Harrisburg and Philadelphia, though only nine of the Keystone trains plus the Pennsylvanian operate along the segment between Philadelphia and New York. There are eight roundtrip trains on both Saturdays and Sundays. Seven of the Saturday and Sunday trains, including the Pennsylvanian, make the full trip between Harrisburg and New York.
On the majority of the trains, the journey between Harrisburg and New York takes approximately 3 hours and 30 minutes, including 1 hour and 45 minutes to travel between Harrisburg and Philadelphia. There are also several express trains which cut both journey times by 15 minutes.
As a result of signal, track, and catenary upgrades that were completed in October 2006, Amtrak now uses exclusively AEM7 electric locomotives in push-pull configration with rebuilt Metroliner cab cars for their Keystone service. Previously, a complicated engine switch was needed at Philadelphia's 30th Street Station that required about twenty minutes to perform. The trains can reach a top speed of 110-m.p.h. (180 km/h) along the Keystone Corridor, a significant improvement in speed from the previous service. The improvements in infrastructure and service are a result of a $145 million investment and partnership between Amtrak, the Federal Transit Administration, the Pennsylvania Department of Transportation to bring high-speed rail to southeastern Pennsylvania.
http://en.wikipedia.org/wiki/Keystone_Service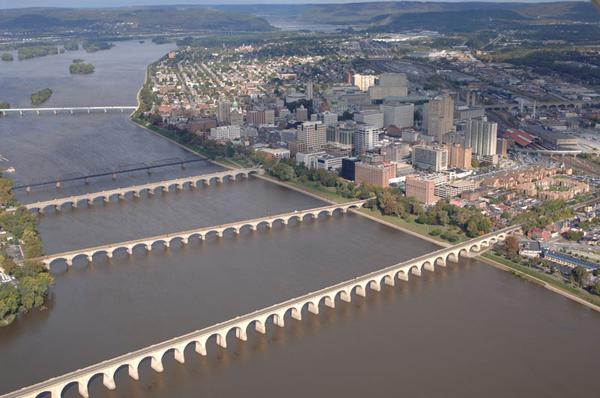 The red Amtrak station train sheds in Harrisburg, can be seen in the upper right corner of this aerial. - Photo by www.northstargallery.com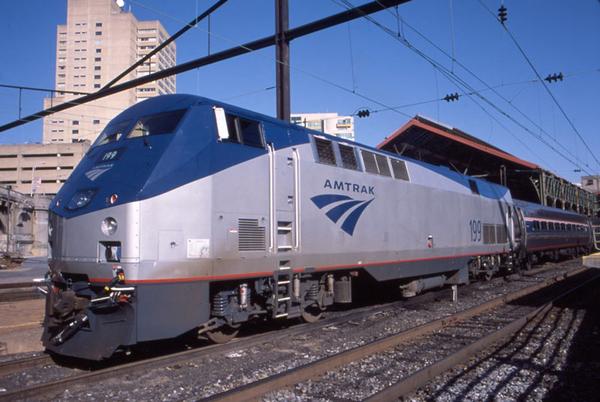 Harrisburg - Photo by McIvory at www.flickr.com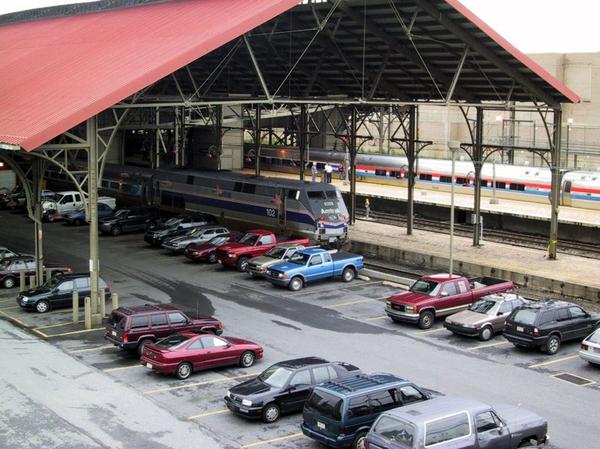 Harrisburg - Photo by NateBeal at www.flickr.com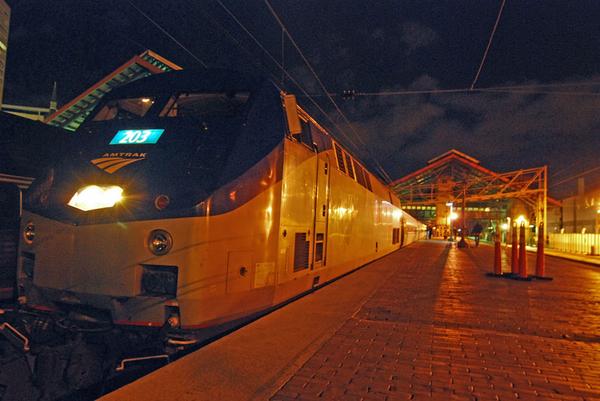 Harrisburg - Photo by jen britton at www.flickr.com
The Keystone corridor service has turned out to be quite a success.  According to the American Public Transportation Association (APTA) , ridership has increased 21.7% in the third quater of 2008. This number is above the ridership increases experienced with more well known commuter rail services in cities such as Dallas and Los Angeles.
http://www.apta.com/media/releases/081208_ridership_surges.cfm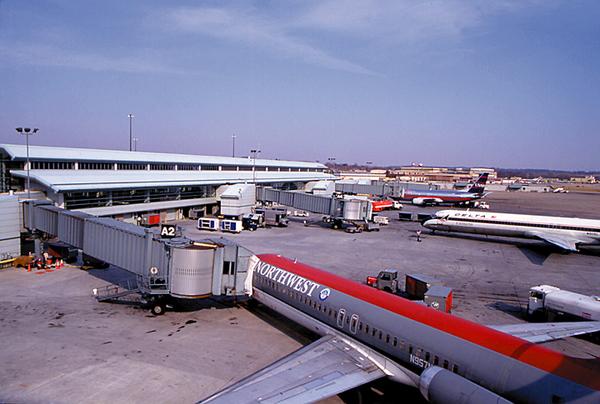 Harrisburg International Airport - photo by City of Harrisburg, PA

The Harrisburg International Airport is the third largest in Pennsylvania, is adjacent to the Keystone corridor and now features a new four-story multi-modal transportation facility (MMTF).  A new rail terminal at the MMTF will provide the airport with Amtrak Keystone corridor service when completed in 2009.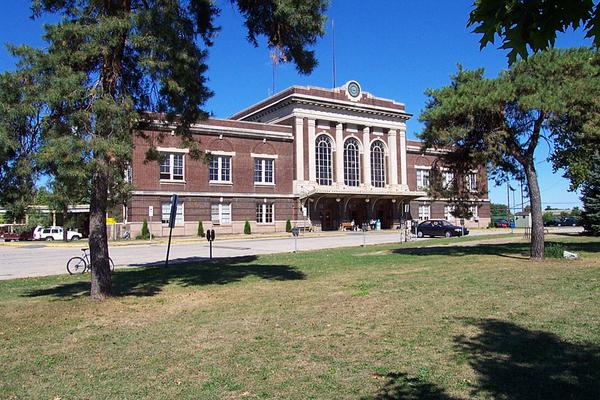 Lancaster Amtrak Station - Photo by trains gg1 at www.flickr.com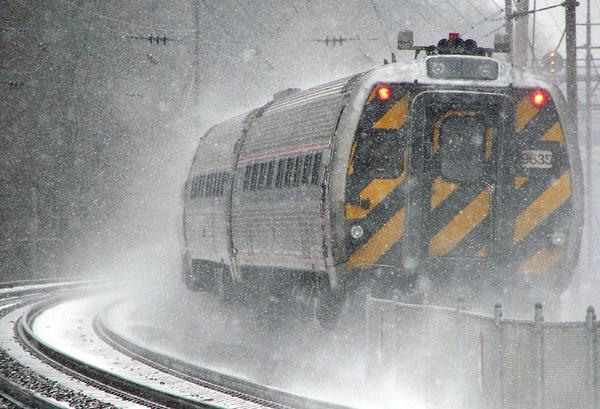 Photo by Fubganger at www.flickr.com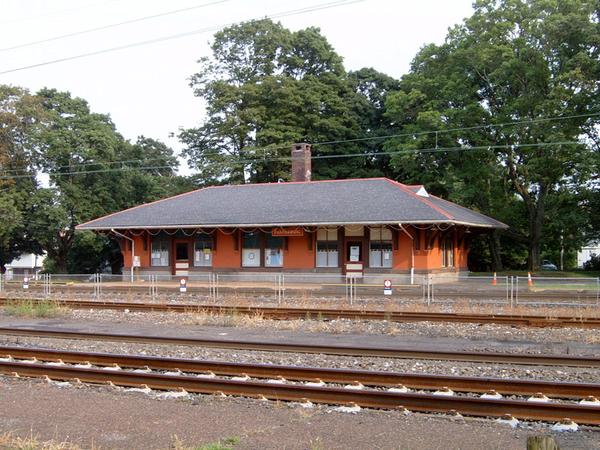 Parkesburg Station - Photo by ghost machine at www.flickr.com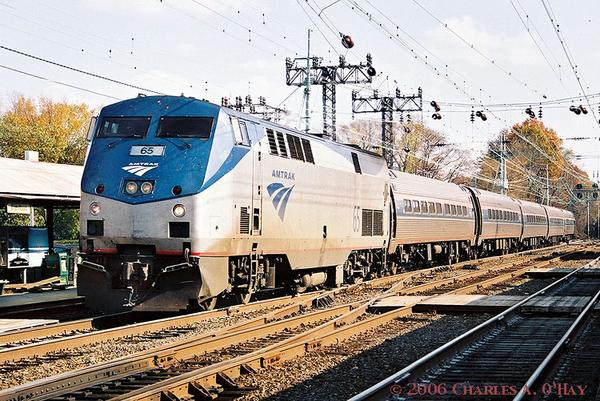 Photo by UrbanDKaye at www.flickr.com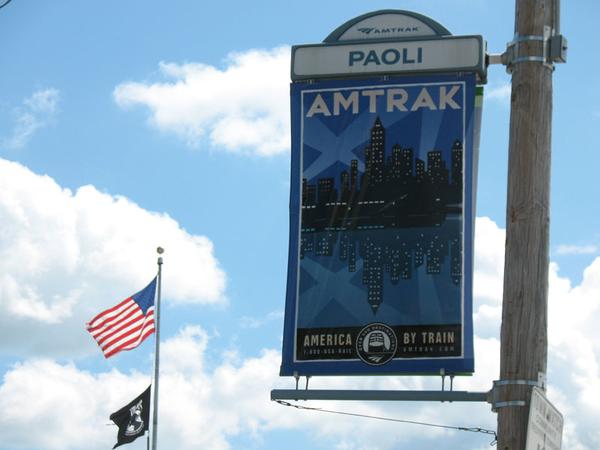 A banner at the Paoli Amtrak Station - Photo by will quale at www.flickr.com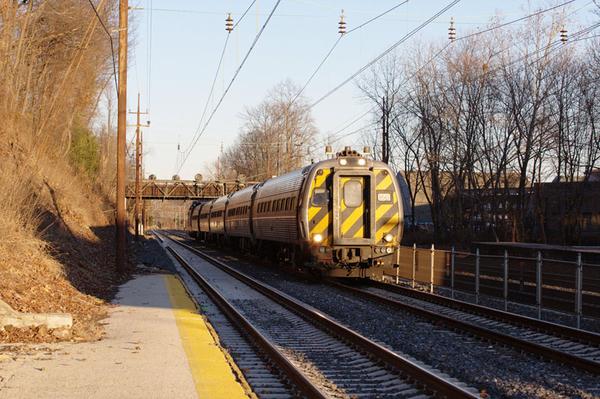 Leaving Devon Station - Photo by SignalPAD at www.flickr.com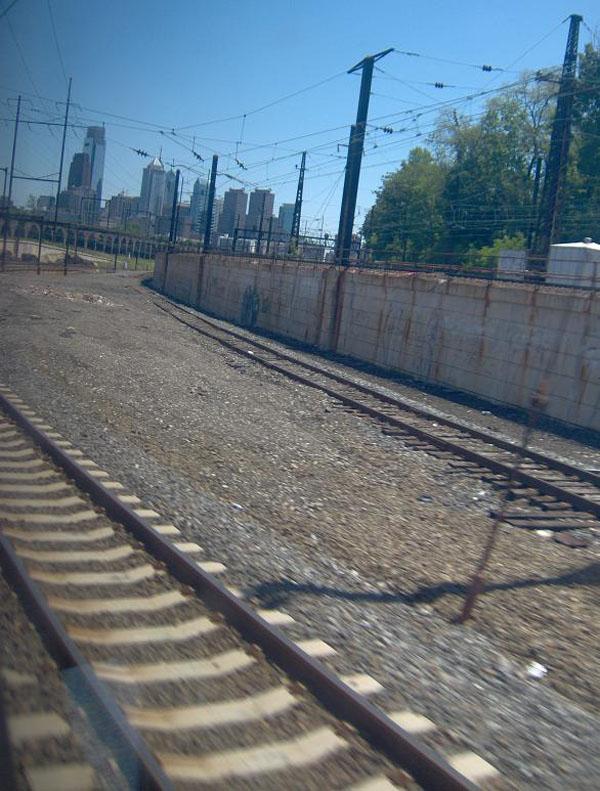 Coming into Philadelphia - Photo by serlingrod at www.flickr.com
30th Street Station

Owned by Amtrak, Philadelphia's 30th Street Station is the 3rd busiest Amtrak station in the U.S. behind New York's Penn Station and Washington D.C.'s Union Station.  Completed in 1933, the station is located within walking distance of the University of Pennsylvania, Drexel University and Center City Philadelphia.  The station also serves as a hub for SEPTA's regional rail and includes retail shops, car rental facilities, and a large food court.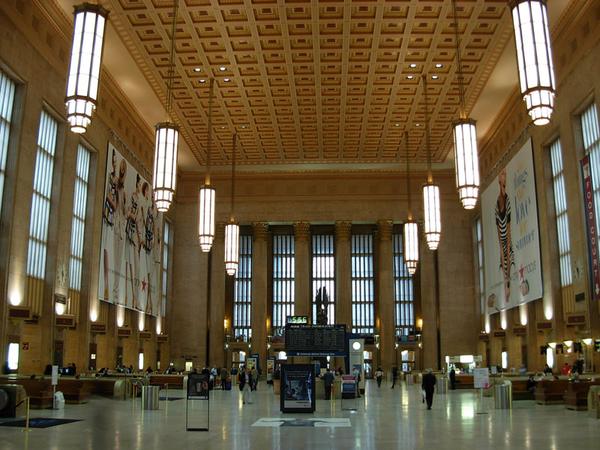 Photo by mjabbasi at www.flickr.com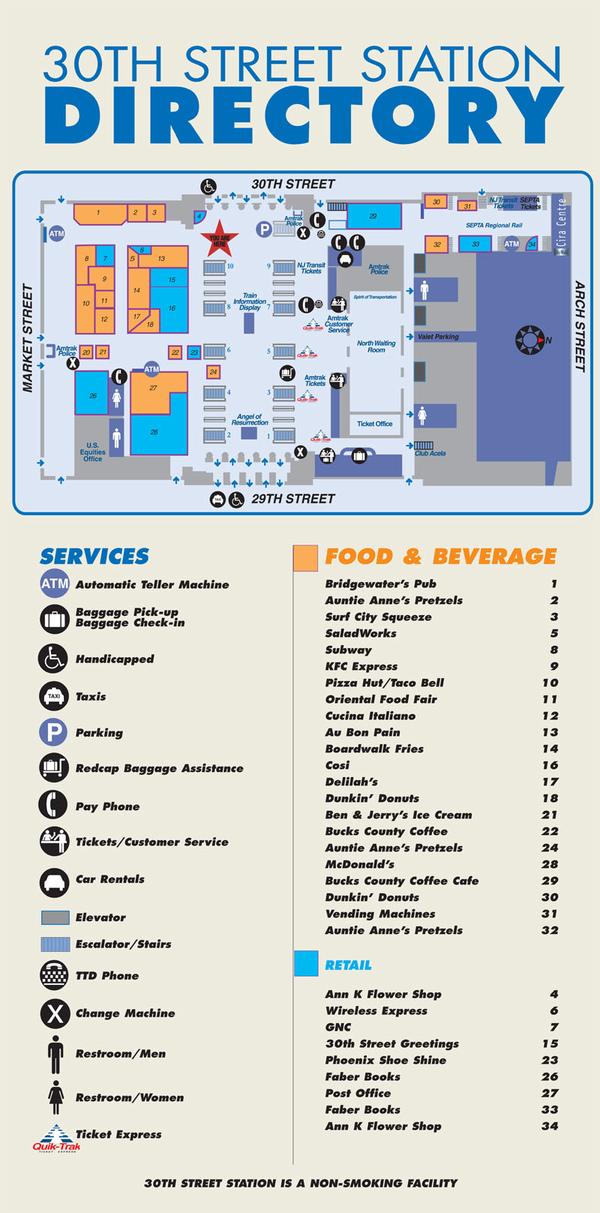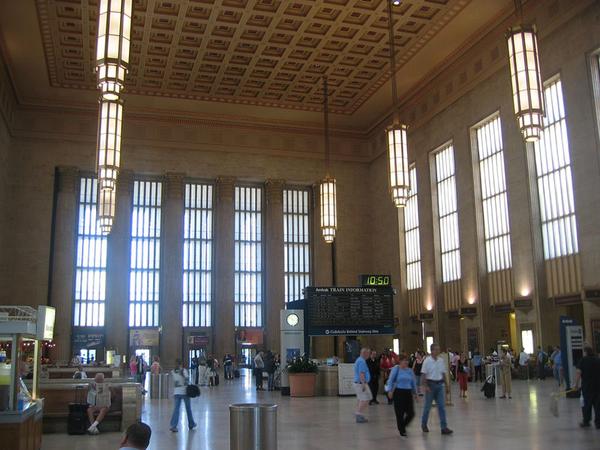 Photo by afagen at www.flickr.com
The 75 year old station also has become an anchor for recent transit oriented development.  Cira Centre, the tallest building in Philadelphia outside of Center City, was constructed at the station in 2005.  The 28-story office building was designed by Cesar Pelli and featured in Sylvester Stallone's film Rocky Balboa, as the place where Rocky's son works.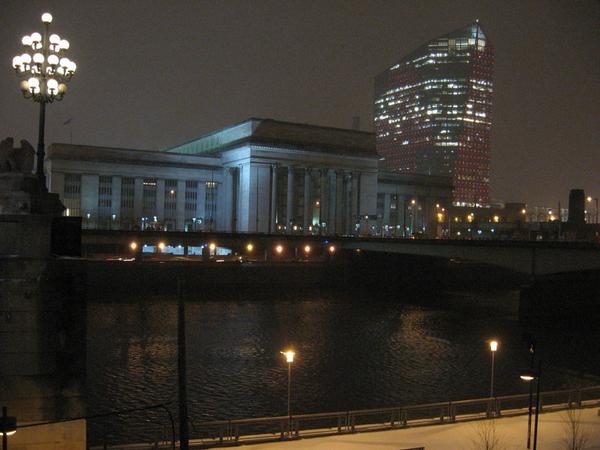 Photo by aojjinks at www.flickr.com
Photo by deafmute at www.flickr.com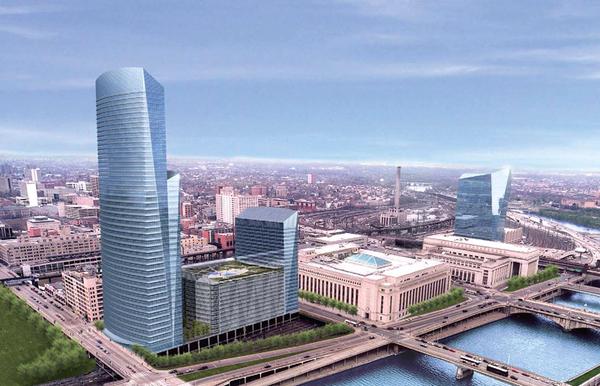 Construction is now underway on Cira Centre South.  When complete in 2012, it will include a +600 foot tower housing hotels, offices, restaurants and condominiums.  This station is an example of Downtown Jacksonville's Terminal and LaVilla can become if a Florida corridor system becomes reality and the convention center is relocated.
Jacksonville's Terminal could bustle like the Philadelphia station if we became the hub of a Amtrak Florida rail corridor system.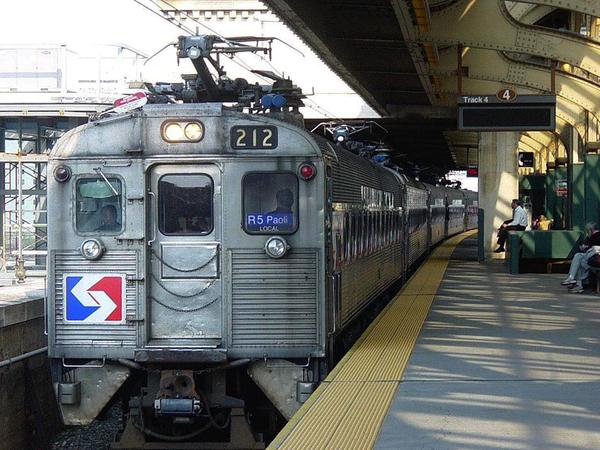 A SEPTA Regional Train at the 30th Street Station - Photo by Fray Bentos at www.flickr.com
The railroad line is owned and operated by Amtrak and runs from Zoo Interlocking in Philadelphia, where it meets the Northeast Corridor, west 104 miles to Harrisburg. The Keystone Service and Pennsylvanian operate over the entire line. Philadelphia's SEPTA regional commuter rail R5 Paoli-Thorndale trains operate on the line in the Philadelphia area.
Freight trackage rights over the whole line are assigned to the Norfolk Southern Railway. The Canadian Pacific Railway also has rights near Harrisburg to allow trains to get from the end of their Sunbury Line or Allentown to Perryville, Maryland.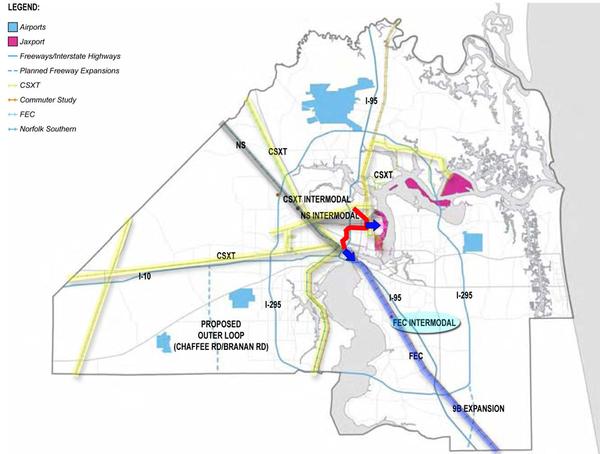 Currently, FEC (blue) does not have direct access to our Jaxport terminals.  Rebuilding track on the S-Line would provide FEC with a direct link to Jaxport, removing trucks off Jacksonville's streets in the process.
Utilizating a single rail line for multiple uses should be implemented in Jacksonville.  The city's S-Line corridor would provide a direct route between FEC's Southside Bowden Yard and the Tallyrand Port Terminals. 
Rebuilding the S-Line would be an affordable way to reduce truck traffic from local roads between the port and FEC's railyard.  The S-Line would also offer opportunity for rail to serve inner city warehouse and industrial districts.  This could lead to the reuse of abandoned industrial distribution areas in the urban core, thus stimulating jobs in areas long overlooked by the city.  The money generated from rail-based port and industrial use along the S-Line could be used as a dedicated source of income for local commuter rail O&M costs.
Article by Ennis Davis