Suburban Infill: Atlantic Crossings
August 5, 2008
39 comments
Print Article
Atlantic Crossings represents a style of suburban infill development that should be encouraged in Jacksonville.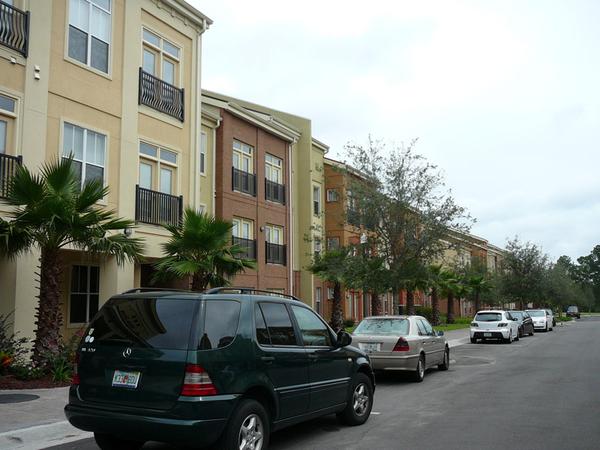 Atlantic Crossing at Deerwood Park North is an example of how a typical suburban apartment community can resemble a walkable neighborhood.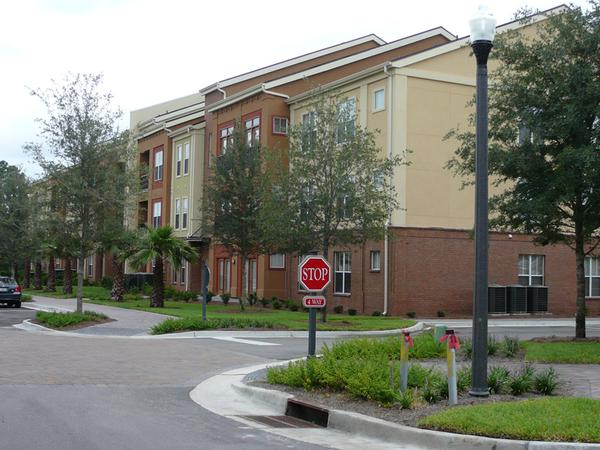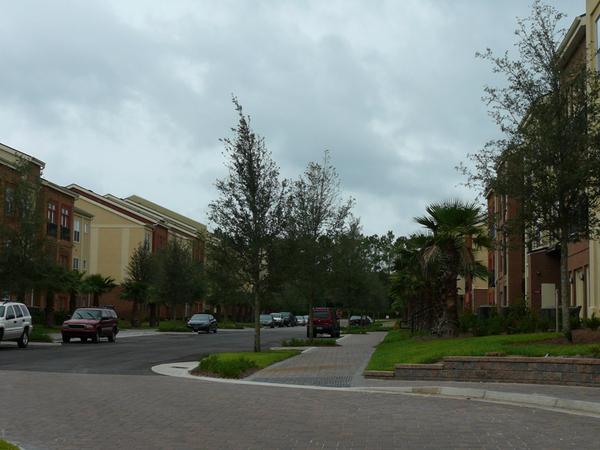 Major design features include minimal front building setbacks, rear parking and an entry that feels like a regular street, as opposed to a parking lot access drive.  Although the complex does not include retail, the amenity center serves as the on-street ground level destination anchor, encouraging residents to use the community's sidewalks.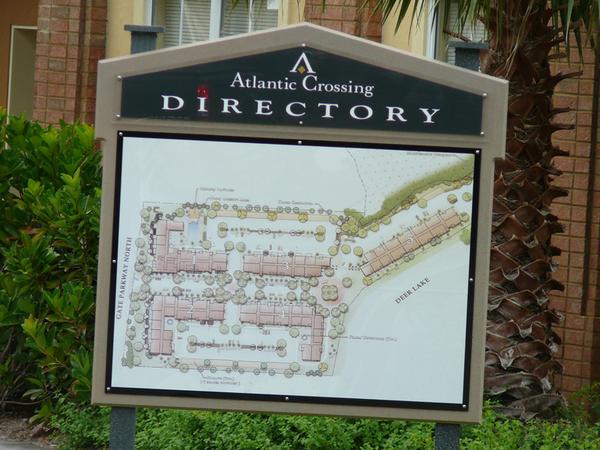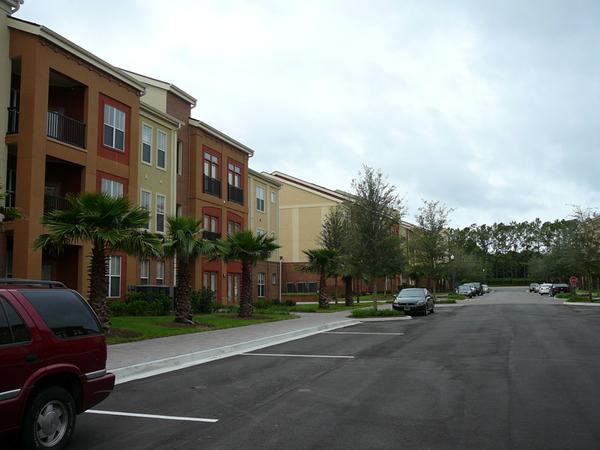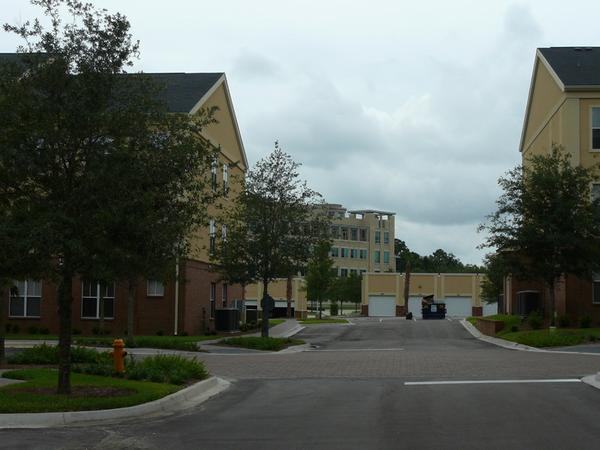 One major flaw that the development has is the lack of secondary entry points to access adjacent properties.  As Jacksonville continues to develop, the city will need to do a better job of connecting suburban developments with alternative streets.  Doing this on a large scale will result in suburban districts that are highly walkable and less congested.

For more information: www.atlanticcrossinginfo.com
Article written by Ennis Davis