Charlotte: Elements of Urbanism
August 19, 2008
55 comments
Print Article
What is happening in 2008 in sprawling Charlotte shows that all may not be lost for Jacksonville.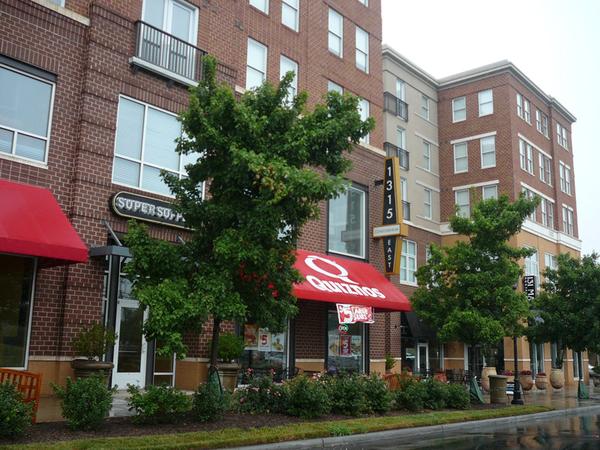 Tale of the Tape:
Charlotte Population 2007: 671,588 (City); 1,651,568 (Metro) - (incorporated in 1768)
Jacksonville Pop. 2007: 805,605 (City); 1,300,823 (Metro) - (incorporated in 1832)
City population 1950: Jacksonville (204,517); Charlotte (134,042)

Metropolitan Area Growth rate (2000-2007)
Charlotte: +24.14%
Jacksonville: +15.86%
Urban Area Population (2000 census)
Charlotte: 758,927 (ranked 47 nationwide)
Jacksonville: 882,295 (ranked 43 nationwide)
Urban Area Population Density (2000 census)
Charlotte: 1,745
Jacksonville: 2,149.2
City Population Increase from 2000 to 2007
Charlotte: +130,760
Jacksonville: +69,988
Convention Center Exhibition Space:
Charlotte: Convention Center (yb. 1995) - 280,000 square feet
Jacksonville: Prime F. Osborn III Convention Center (1986) - 78,500 square feet
Tallest Building:
Charlotte: Bank of America Corporate Center - 871 feet
Jacksonville: Bank of America Tower - 617 feet
Daytime Downtown Employee Population:
Charlotte: 77,000
Jacksonville: 60,000
Downtown Fortune 500 companies:
Charlotte: Bank of America (9), Wachovia (38), Duke Energy (204)
Jacksonville: CSX (261), Fidelity National Financial (435), Fidelity National Information Services (481)
Urban Renewal:
Charlotte: Charlotte's Second Ward was originally an African American neighborhood called Brooklyn, until it was completely removed.
Jacksonville: Jacksonville's LaVilla, Florida's first urban African American district was completely removed by urban renewal.  Nearby Brooklyn is also well on its way to losing its identity.
Urban infill obstacles:
Charlotte: Uptown Charlotte is completely cut off from the rest of the city by a loop expressway system (I-277).
Jacksonville: State & Union Streets cut off Downtown Jacksonville from Springfield.
Downtown Mall:
Charlotte: Overstreet Mall - an indoor shopping center with several skywalks that is criticized for taking life off the streets.
Jacksonville: The Landing - an indoor/outdoor festival marketplace that turns its back to the downtown core.
Common Downtown Albatross:
Surface Parking Lots - Both city's downtowns have too many.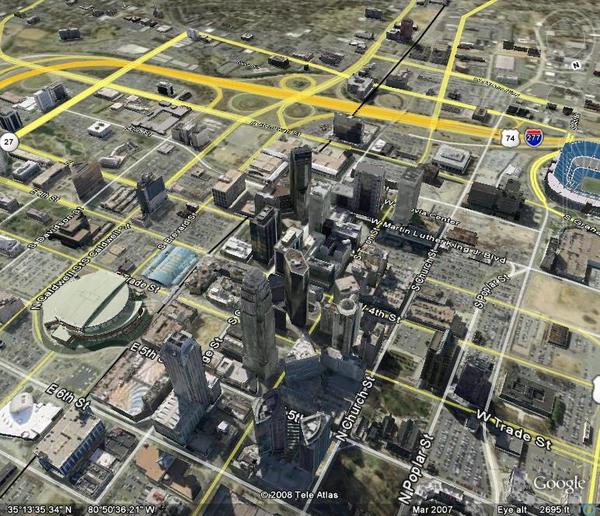 This Google Earth aerial highlights the large number of surface parking lots surrounding Charlotte's Uptown.
Best Downtown Asset:
Charlotte: Progressive Civic Leadership that makes Downtown revitalization a priority; New Light Rail System
Jacksonville: St. Johns River; Remaining historic building fabric
NoDa ("North Davidson")
NoDa (short for "North Davidson") is the "arts district" of Charlotte, North Carolina, USA. It is located in North Charlotte on and around North Davidson Street, approximately one mile northeast of Uptown. Formerly an area of textile manufacturing and mill workers' residences, the area has also served as a center for the arts. The name "NoDa" was coined by architect Russell Pound. The neighborhood is known for its funky art galleries and colorful bungalows. In addition to old mill houses, NoDa has seen a boom in residential construction in the past few years.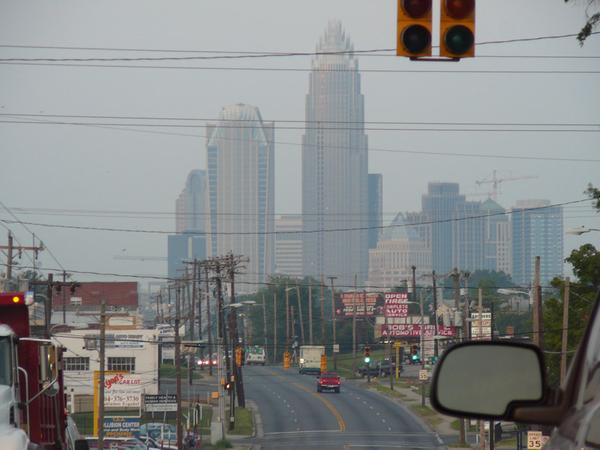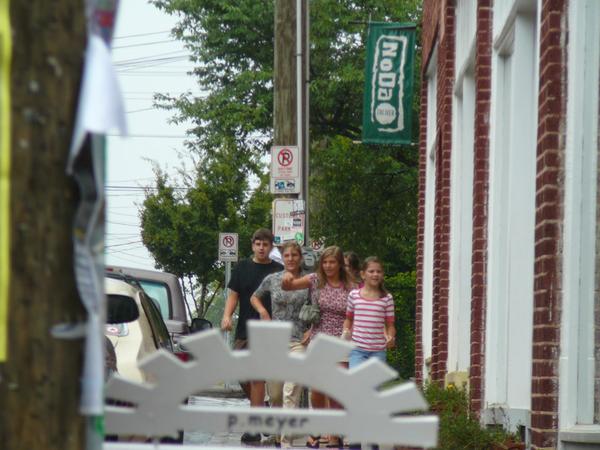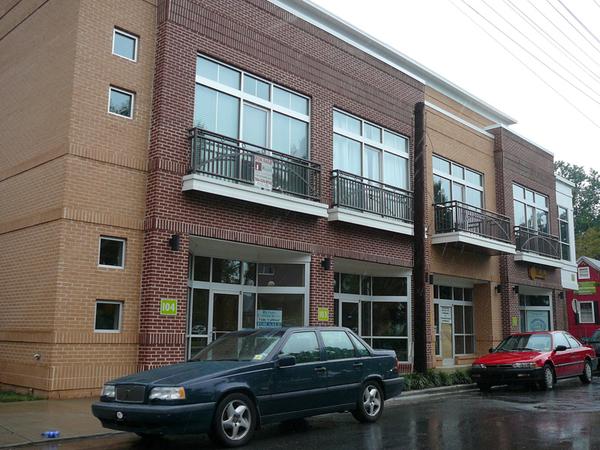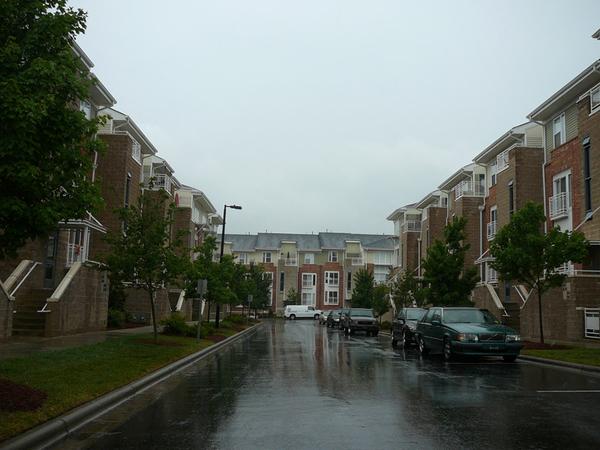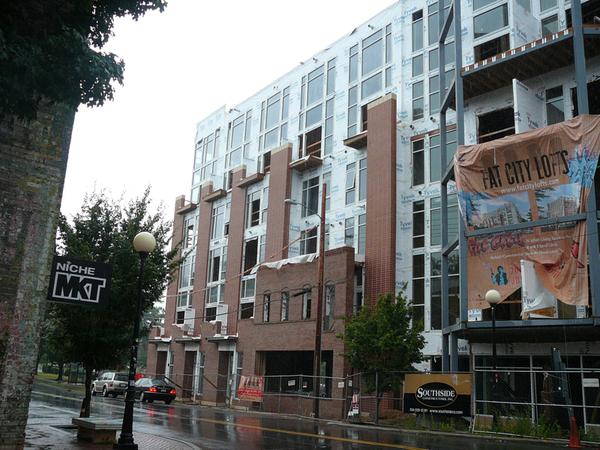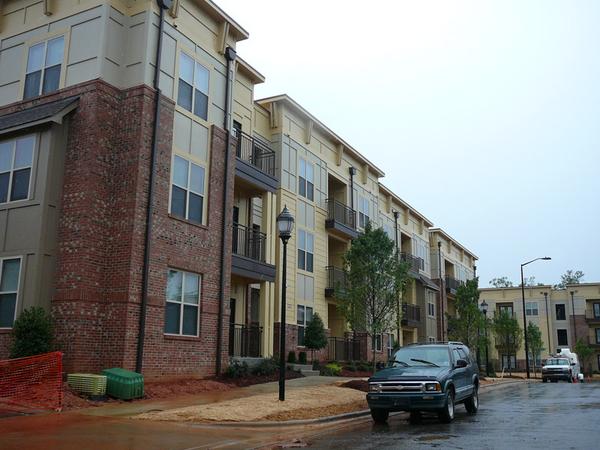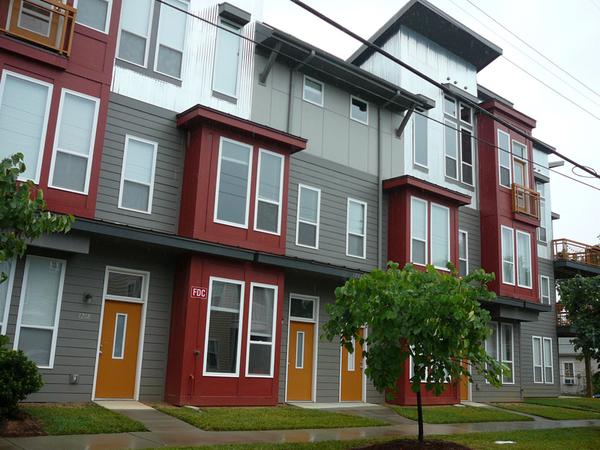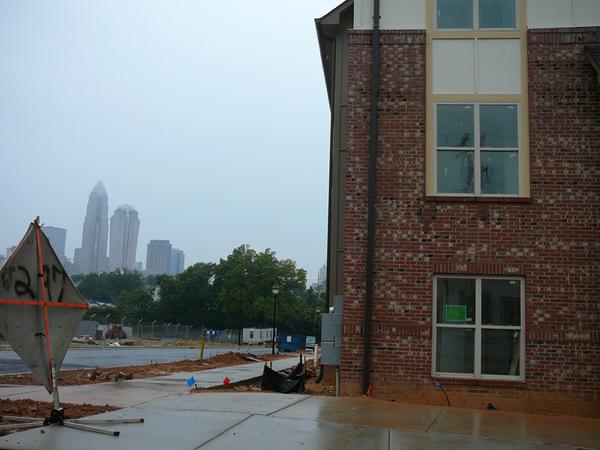 The South End
Historic South End, often referred to as The South End, is a neighborhood immediately south of Uptown Charlotte, North Carolina.
The South End has its beginning in the 1850's with Charlotte's first railroad line, connecting the Queen City to Columbia and Charleston, SC. As time passed a thriving manufacturing community sprang up along the tracks, centered on the booming textile industry. The industrial area declined during the 1970s and 1980s, only to be revived in the early 1990s as restaurants, shops, and design-related industries discovered the old mills and warehouses.  Today, the South End has become a hotspot for transit oriented development, along the new light rail line.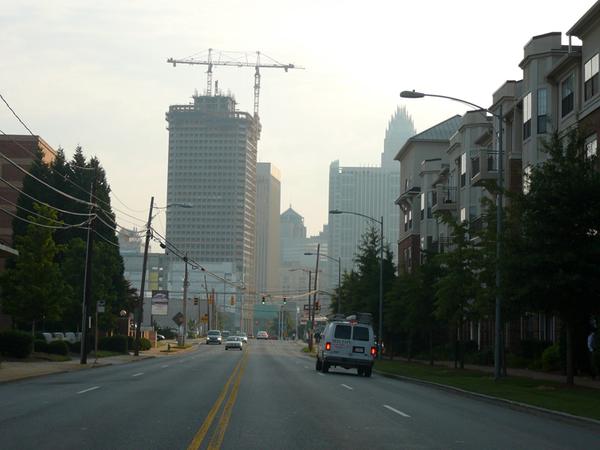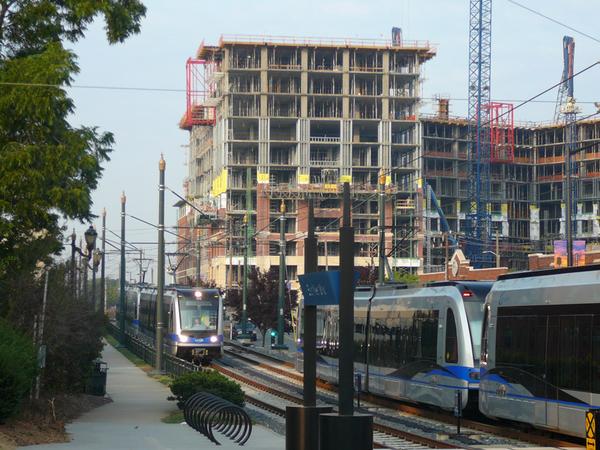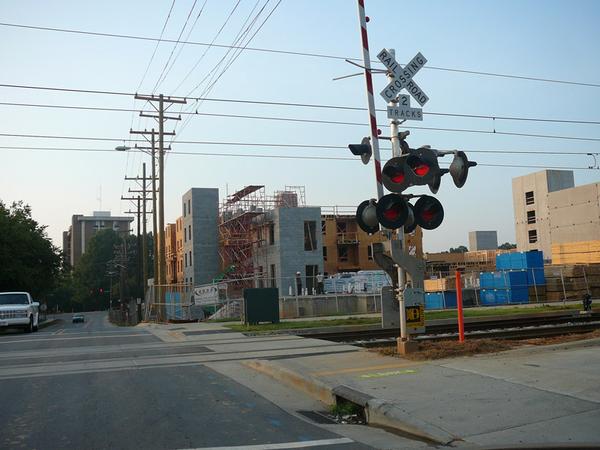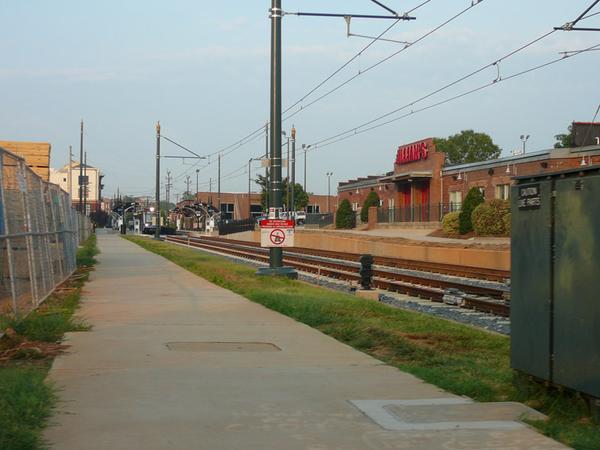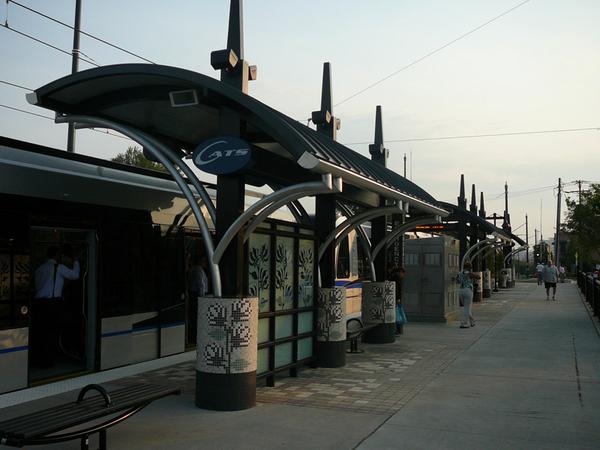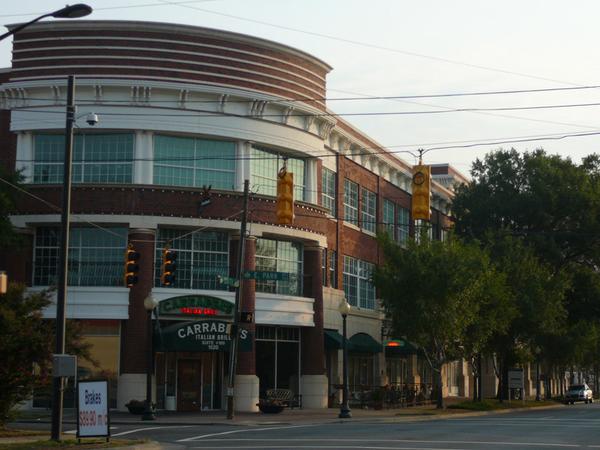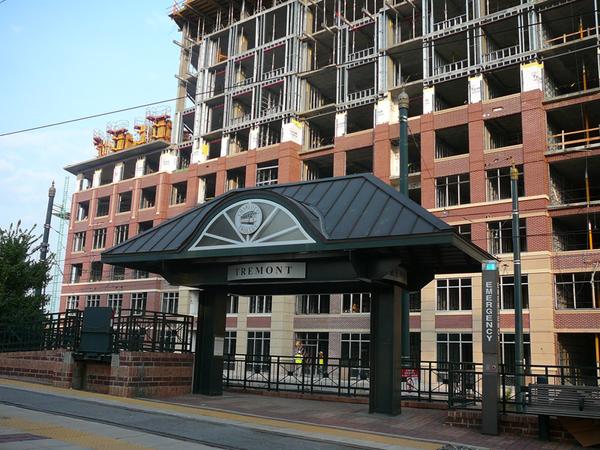 The First Ward
First Ward was once one of the most dangerous areas in Charlotte, but due to recent revitalization under a HUD HOPE VI grant, it has become one of the more desirable. Many new developments are planned and under construction. The most noticeable development is the new Time Warner Cable Arena.
UNC Charlotte is planning to build a new academic building in the First Ward as part of an urban village project being developed by Levine Properties. The current plans for the urban village include a 4-acre (16,000 mē) park, 450,000 sq ft (42,000 mē) of office space, 2,700 residential units, 250 hotel rooms, 250,000 sq ft (23,000 mē) of retail space, and 450,000 sq ft (42,000 mē) of civic space. Current attractions include: Spirit Square, ImaginOn Children's Learning Center, Levine Museum of the New South, and the Mint Museum of Craft + Design. On Tryon at Sixth Street, one of Charlotte's historic gems is being preserved and connected to a new condo project called Encore.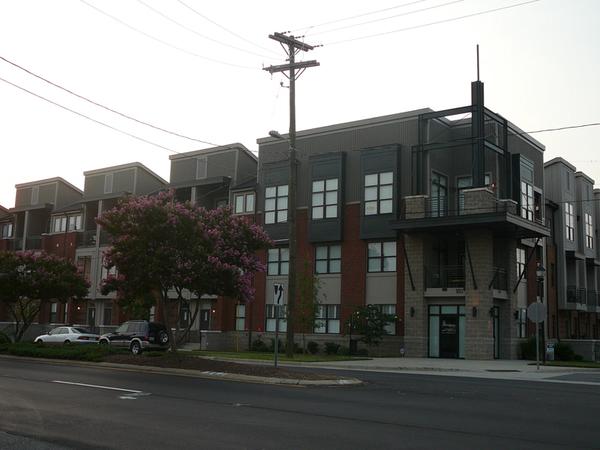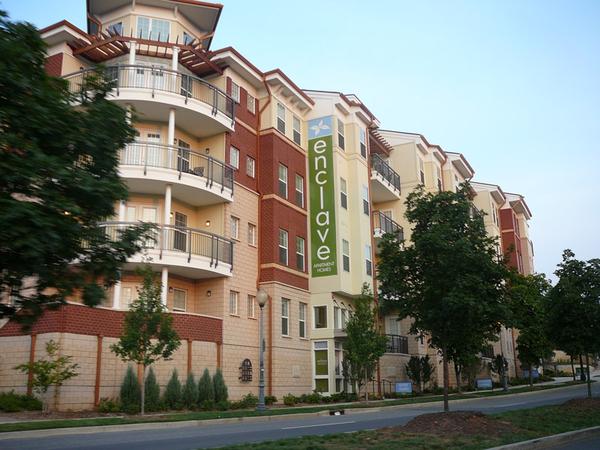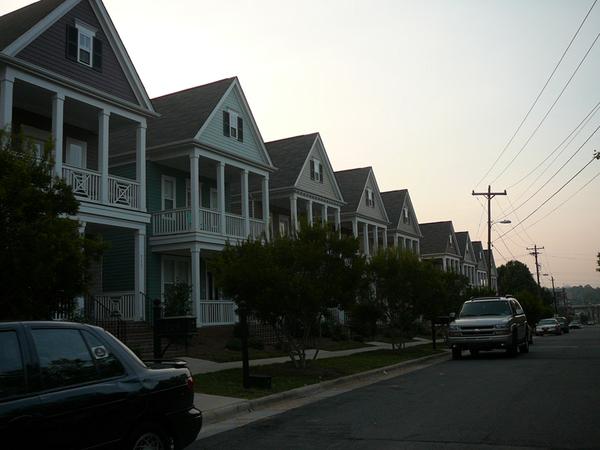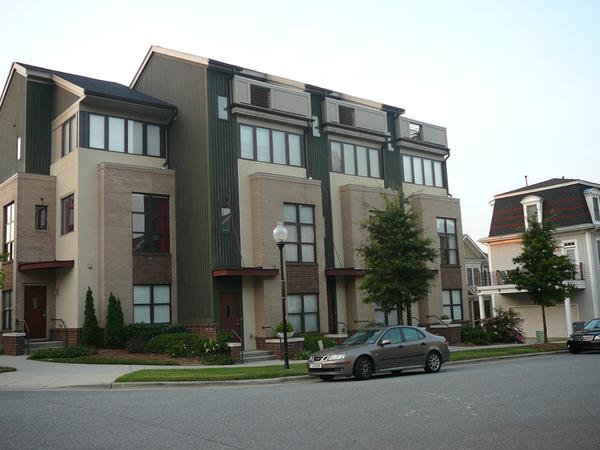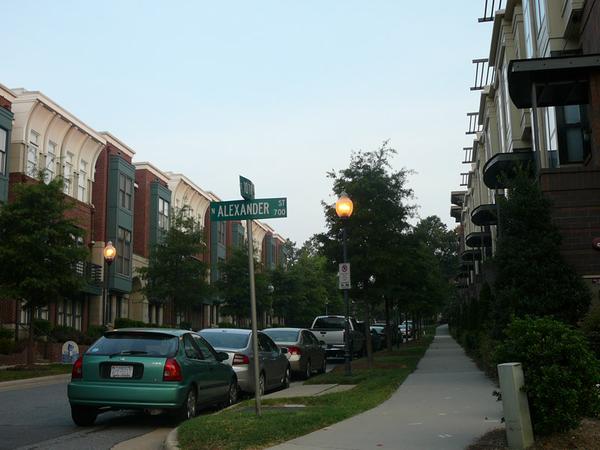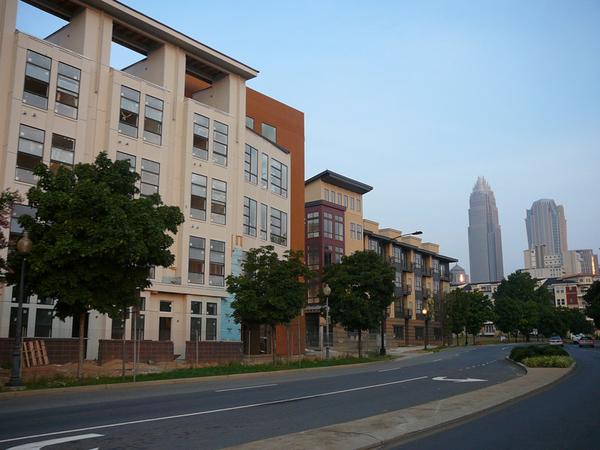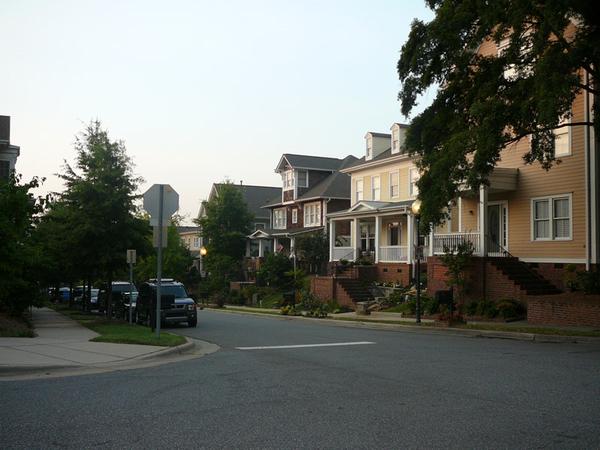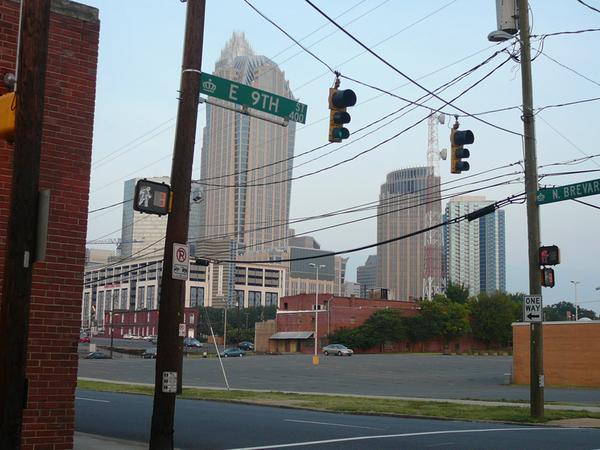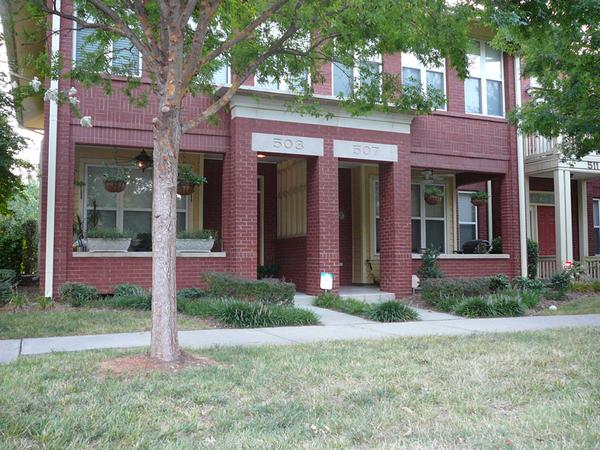 Second Ward
Second ward is the location of Charlotte's "Government District" and will be the location of the new NASCAR Hall of Fame. Second Ward used to be the location of the predominantly African American neighborhood Brooklyn before urban renewal took place. Many new developments are under construction or proposed. EpiCentre, a mixed-use entertainment and retail complex, is under construction on the site of the old Charlotte convention center. In the EpiCentre project, a high-rise condominium tower, 210 Trade, and an aLoft hotel will be located. Donald Trump proposed a 72-story project called Trump Charlotte which will be the tallest building in Charlotte. It will include luxury condos, a five-star hotel, office tower, and high-end retail.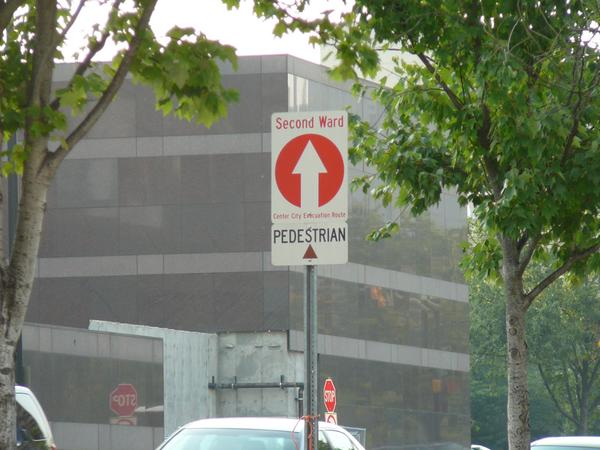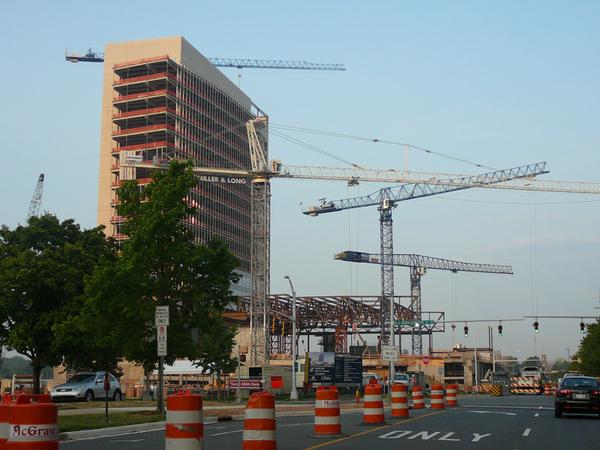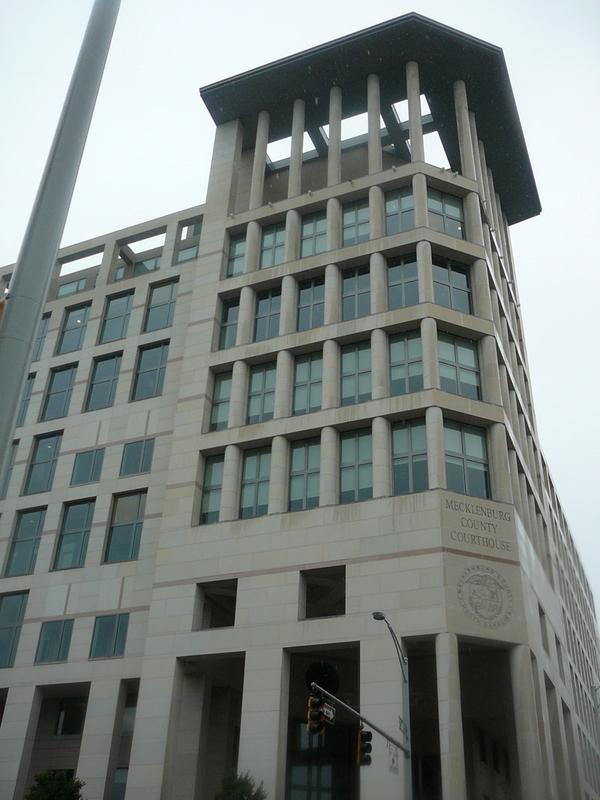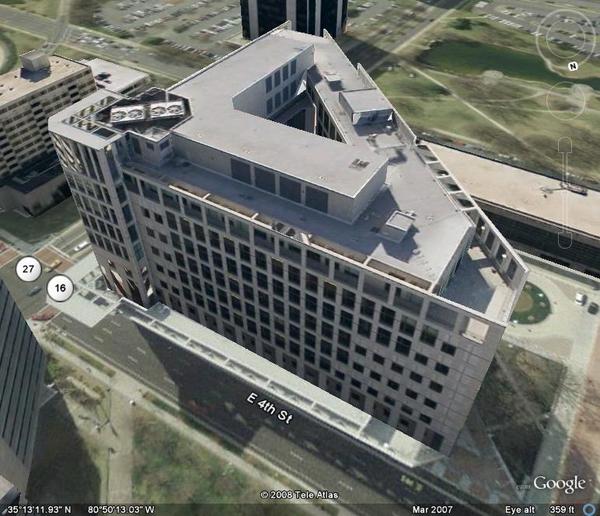 An aerial of Mecklenburg County's new courthouse.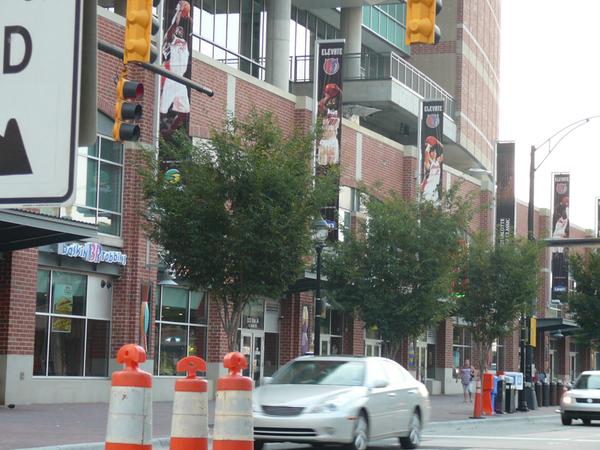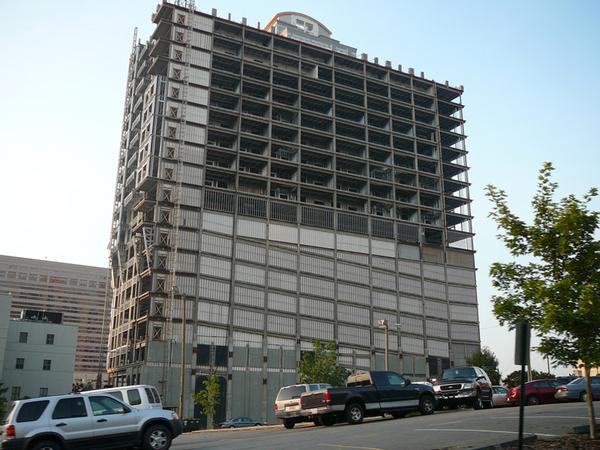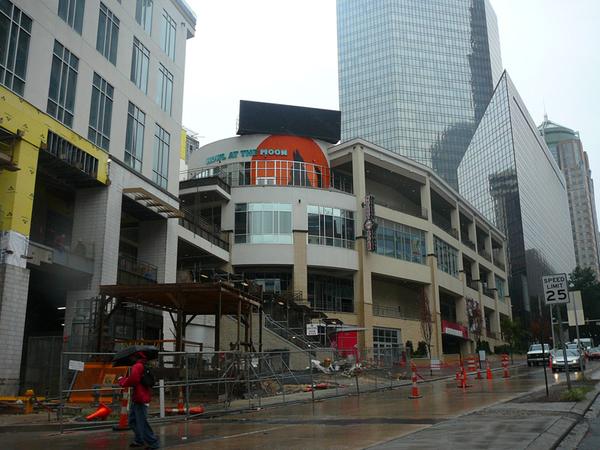 Third Ward
Center City's Third Ward is a diverse, quaint, turn of the century streetcar neighborhood home to Bank of America Stadium and Gateway Village which is one of the state's largest mixed-use developments with 1,500,000 sq ft (139,000 mē) of office, shops, restaurants, and over 500 housing units. The most exciting new project is Wachovia's First Street Project, comprising cultural, office, residential, and open space. Johnson & Wales University is expanding its campus in the Center City while the Mecklenburg County's Parks and Recreation Department has unveiled plans for an urban park in the district. Multiple condominium high rise towers have begun or are ready to begin construction. Plans are also underway to construct a $200 million transportation hub along the Norfolk-Southern Railway. Gateway Station will be completed in 2010.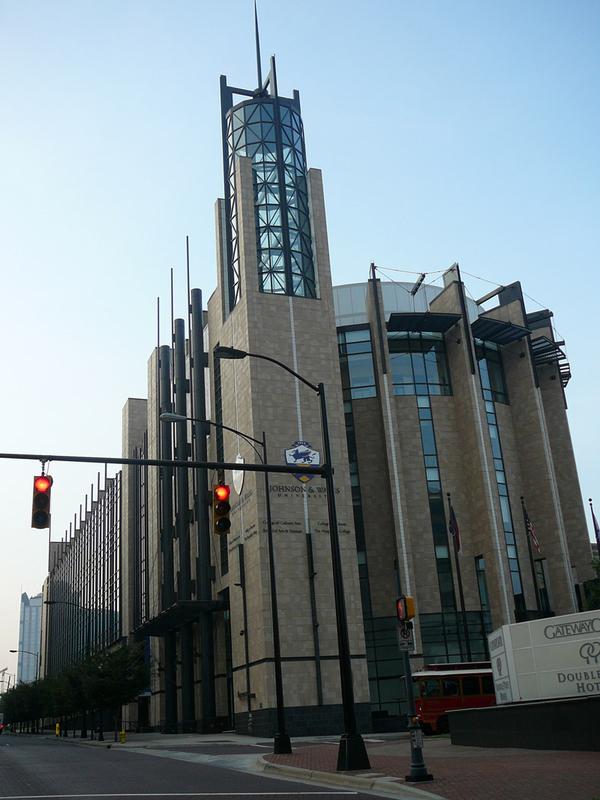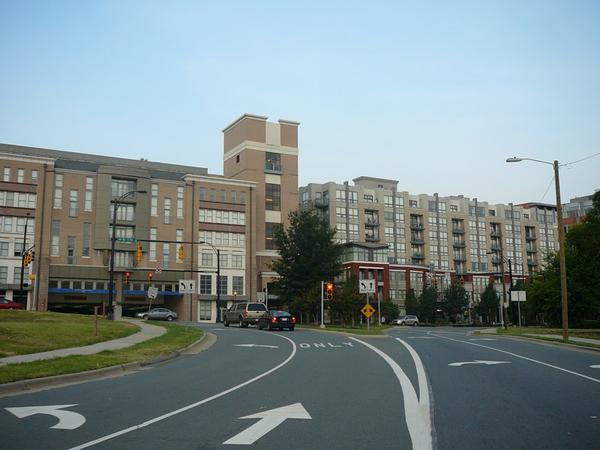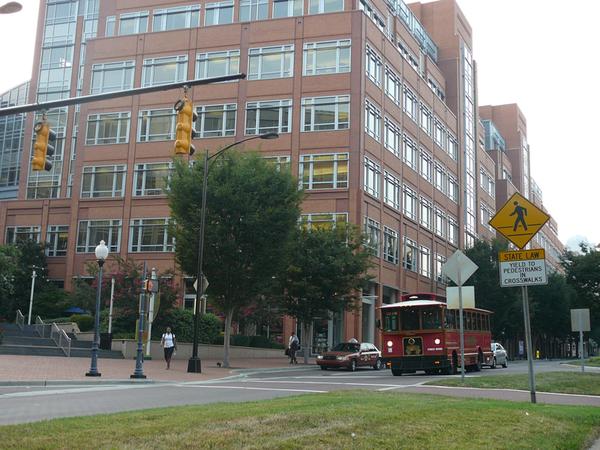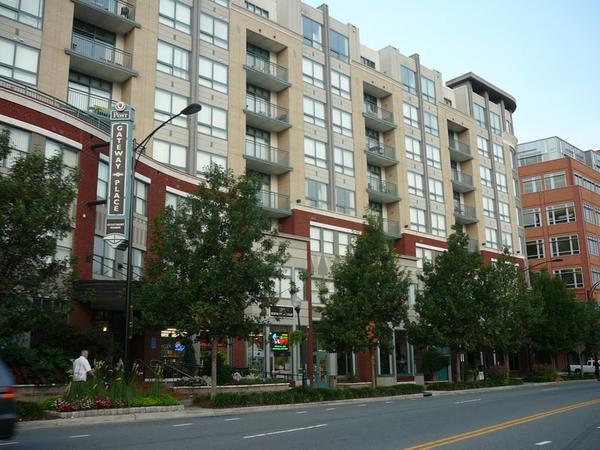 4th Ward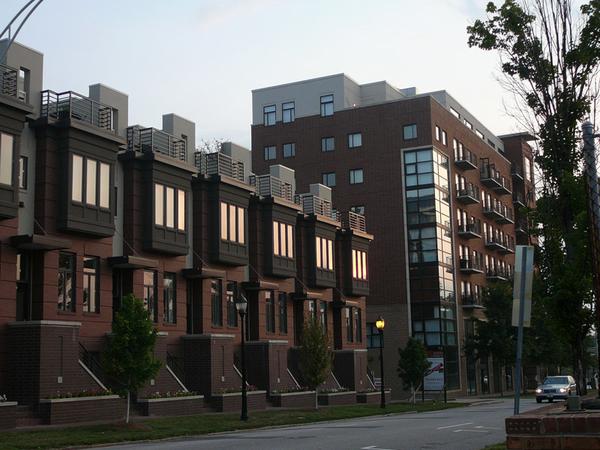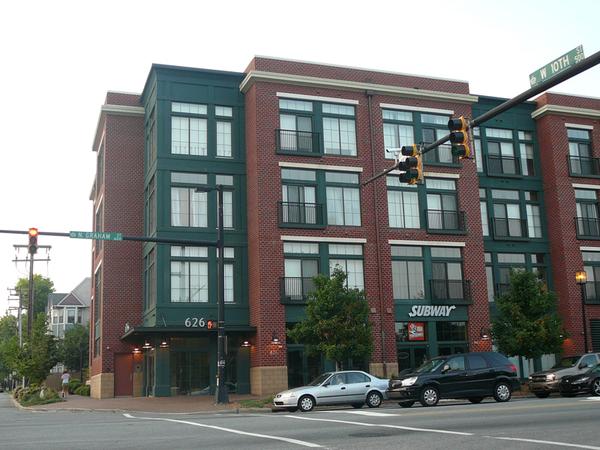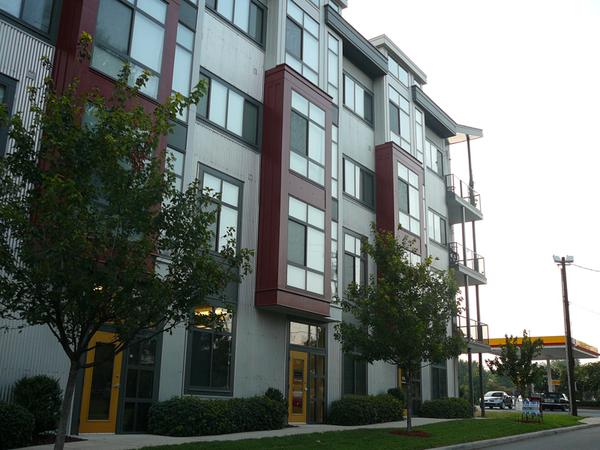 Uptown/Downtown
The history of the dual name is contested, yet prior to the mid-late 1980s, the term "Downtown" was used by residents, media and city leaders for the center city area. During the 1980s, a massive campaign was launched to revamp the image of the downtown area and the term "Uptown" was introduced to the general public. On February 14, 1987 the Charlotte Observer began using the term "Uptown" as a way to promote a more positive upbeat image of the center city area. School teachers were provided with "historical" documents justifying use of the term to teach to students.
Charlotte neighborhood descriptions from wikipedia.org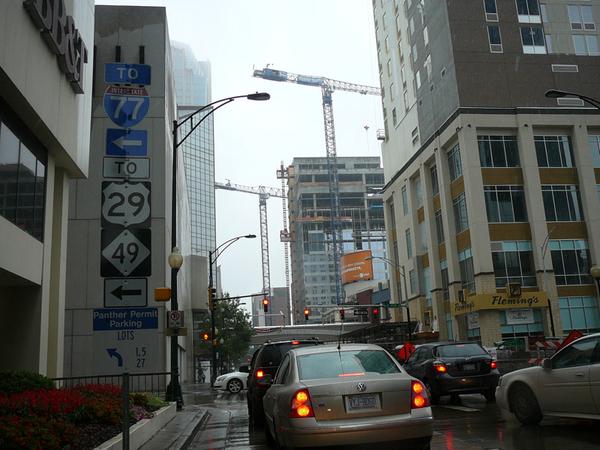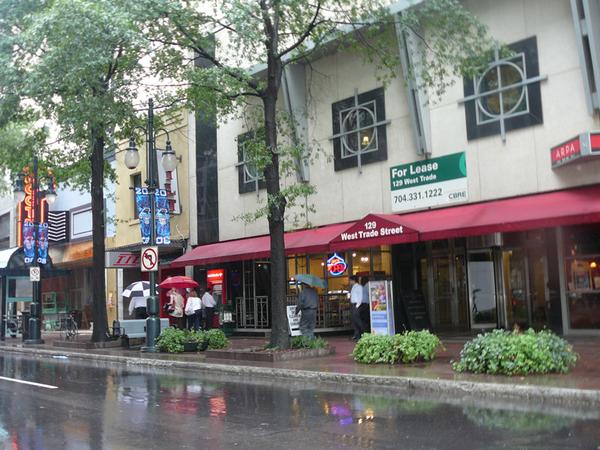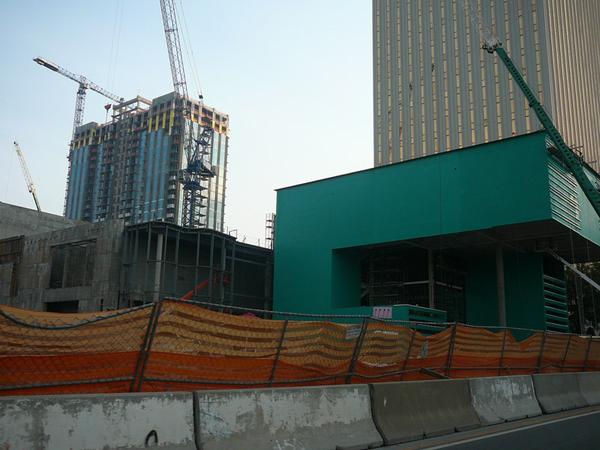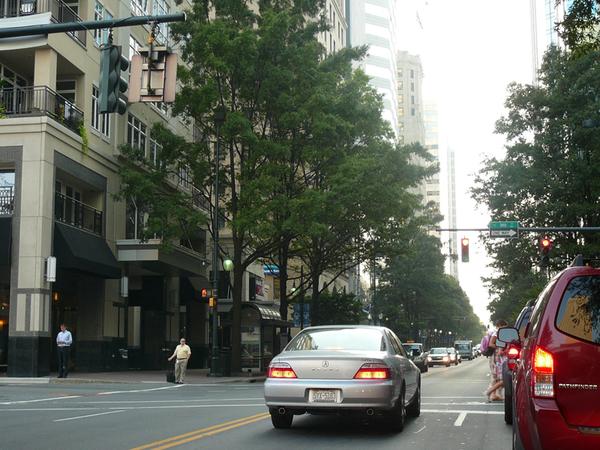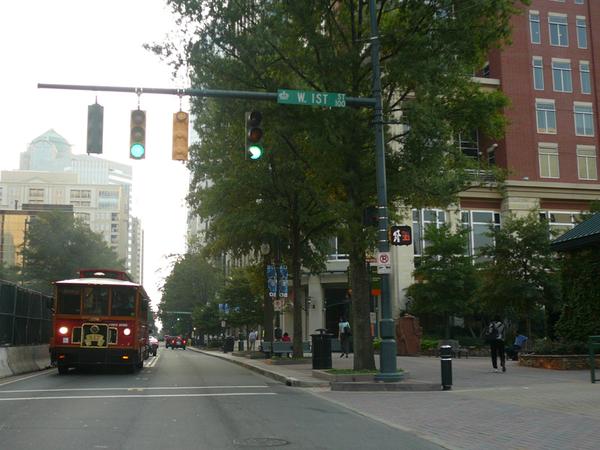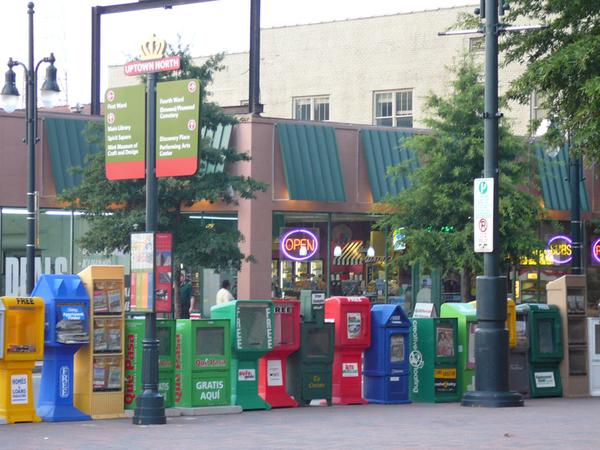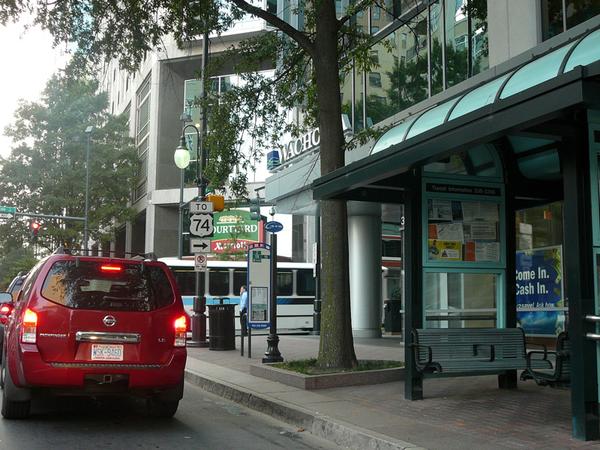 City Walkability Ranking (According to Walkscore.com)
Charlotte: (38 out of 40 - second to dead last)
Jacksonville: 40 out of 40 - dead last)

Who's Downtown is more walkable?
Charlotte: 82 out of 100, according to walkscore.com
Jacksonville: 88 out of 100, according to walkscore.com
Article by Ennis Davis