The Duval County Courthouse finally moves forward
April 29, 2008
87 comments
Print Article
After nearly a decade of setbacks, the Jacksonville City Council recently approved plans to move forward with the construction of a $350 million county courthouse complex.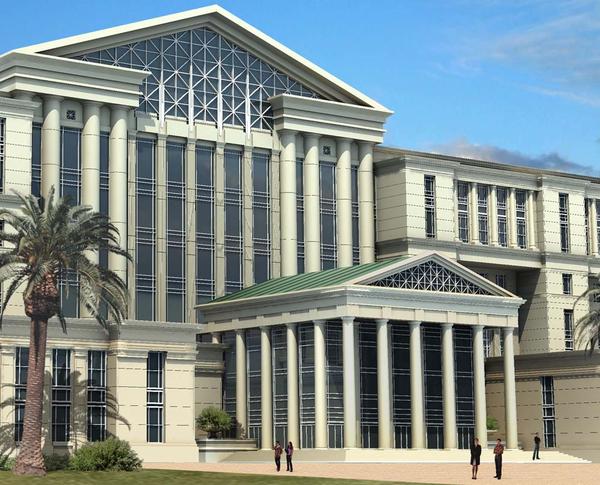 The plan, advocated by Mayor John Peyton and Chief Judge Donald Moran, passed 12-2.  While there are serious concerns that the spread out building design is an inefficient use of seven downtown blocks, most council members felt it was time to move forward with the project.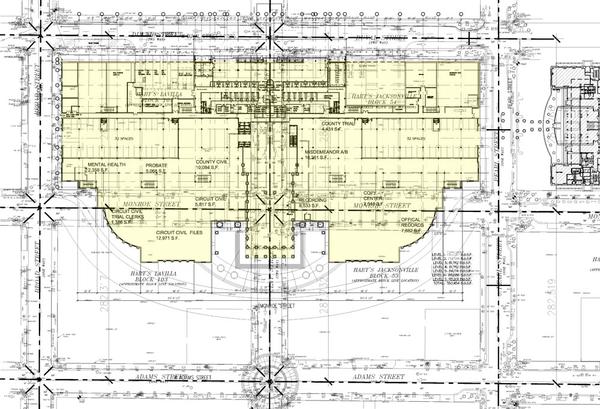 The new 800,000 square foot courthouse will cover nearly four blocks of land bounded by Broad, Duval, Pearl and Adams Streets.   Although, not all of the four blocks will be used, the Monroe Street relocation and position of the courthouse makes it highly unlikely that the additional blocks will ever be used for infill development.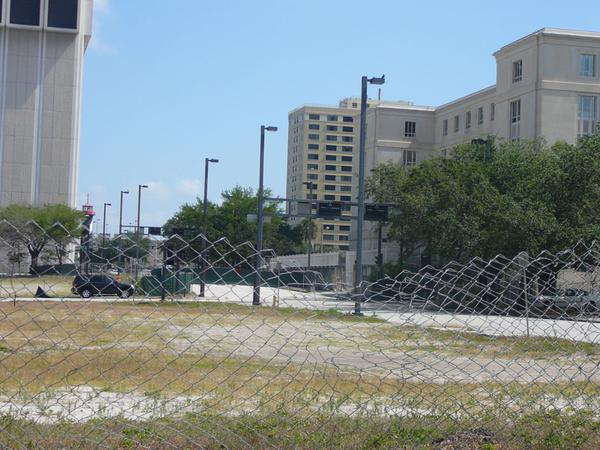 Monroe Street will be rerouted, Clay Street will remain closed and Pearl Street (shown above) will reopen.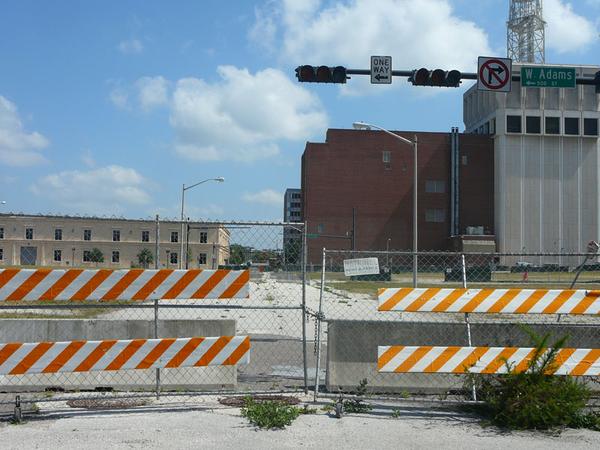 The front of the courthouse will face the intersection of Clay and Monroe, a few feet north of Adams Street.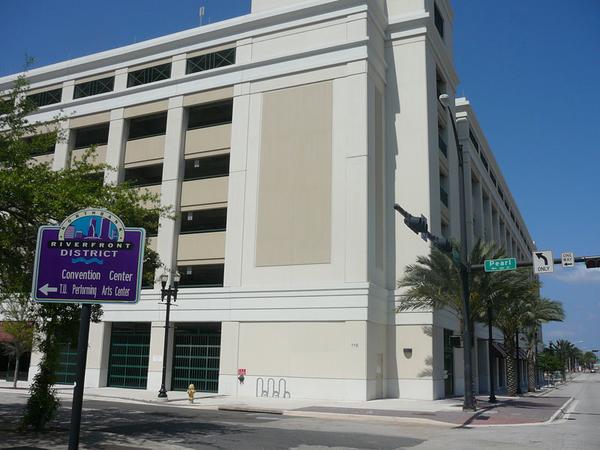 The retail space in the completed courthouse garage will face the front of the new seven story courthouse complex.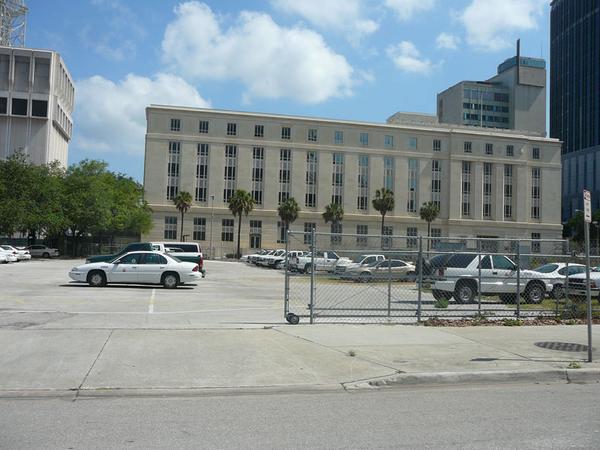 The block bounded by Pearl, Monroe, Julia and Adams will be reserved for future expansion.
The back of the courthouse will face Duval Street, blocking the view of JEA's new chilled water facility and BellSouth's communication tower.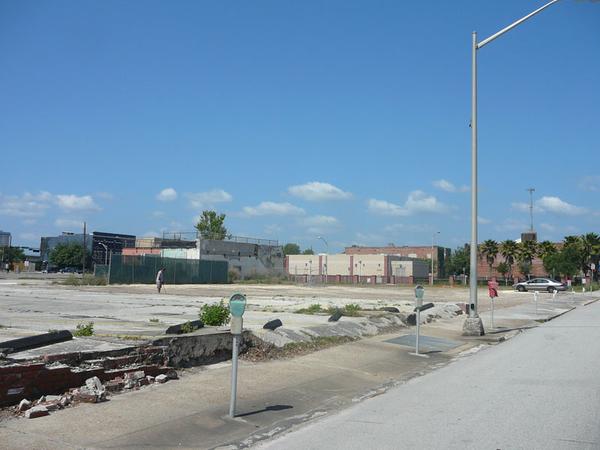 City officials hope that the courthouse construction will finally spur the redevelopment of several underutilized parcels of property surrounding the site.  Construction is anticipated to start in late 2008.
Courthouse Renderings